Student HMOs: A Guide to for Investors and Buy-to-Let Landlords
Student HMOs continue to be an attractive property investment opportunity for landlords. Here's our guide to student HMOs, including the pros and cons of student HMOs, trends in the student market and what landlords need to know about running a student HMO.
What Exactly is a Student HMO?
An HMO is a house in multiple occupation. In simple terms, it is a shared house. In law, an HMO is a property rented out to three or more people who are not from the same household and share some amenities.
A student HMO is simply an HMO that students wholly occupy. It is distinct from other types of HMOs, such as HMOs aimed at professional workers, or those on benefits.
The Advantages of Student HMOs for Landlords
Student HMOs can offer landlords a number of advantages:
HMOs can offer very high yields. And student HMOs can offer some of the highest yields of all HMOs.

Research by Paragon Bank suggests that student letting yields generally are almost 20% higher than non-student letting yields – 6.6% on average compared to 5.6%.

There is high demand for student HMOs in some student towns and cities. The constant supply of new students year after year also provides a steady and reliable income.
Tenant turnover is lower than other HMOs. Students will normally stay for the whole year (or at least the whole academic year) rather than just a few weeks or months. There is no need to be constantly advertising for/checking in new tenants.
No Council Tax is payable on HMOs wholly occupied by full-time students. This reduces the running costs compared to other types of HMO.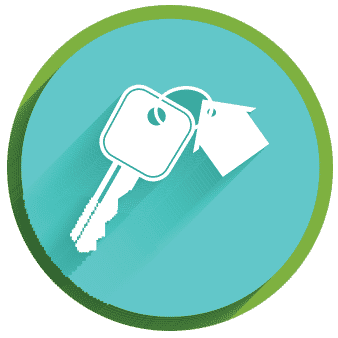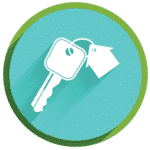 Access our selection of exclusive, high-yielding, off-market property deals and a personal consultant to guide you through your options.
The Disadvantages of Student HMOs for Landlords
Alongside the benefits there are also some possible disadvantages of student HMOs:
As with HMOs generally, the set-up costs for a student HMO are higher than for a simple buy-to-let.
Student HMOs have a reputation for being harder to run and manage than other HMOs. There can be problems with parties, noise and rubbish etc. and complaints from neighbours.
Wear and tear on a property can be higher with student HMOs than might otherwise be the case.
Bills are usually included with the rent, as with other types of HMOs. This can be problematic in times of high utility costs.
There is competition from university halls and privately run student accommodation blocks in some student towns and cities. This has reduced the demand for student HMOs in some places.
Student HMOs can have unavoidable void periods in the summer when students often go back home. There may be no rental income during this period. (Higher rents for the rest of this year may make up for it, however.)
The rules and regulations covering student HMOs can be complex. (Although student HMOs are no different to other HMOs.)
The standard of accommodation needed in a student HMO is higher than in the past. This is both to meet student (and parent) expectations and to stay competitive with other types of student accommodation. For example, students often expect contemporary decor, well-equipped accommodation and superfast broadband.

Poor quality student HMOs may be difficult or impossible to let.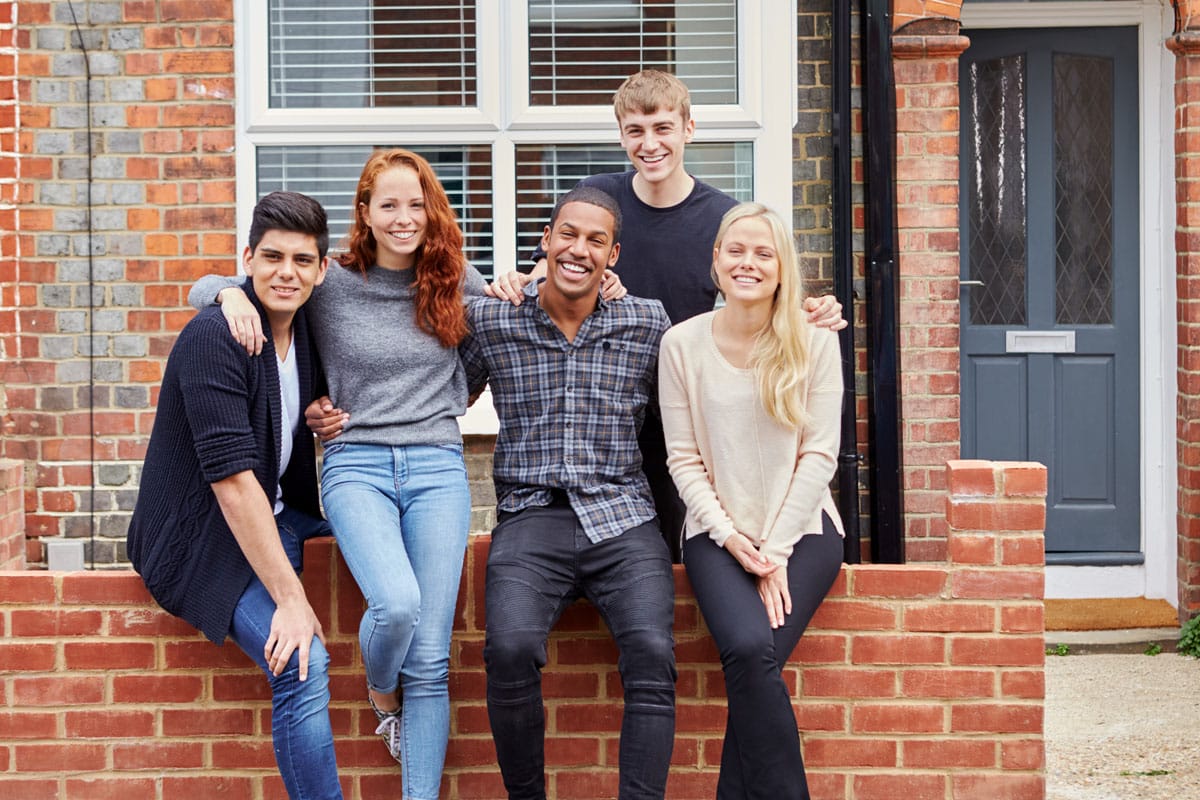 The Size of the Student Accommodation Market
Student numbers have grown considerably in the last few decades and students now represent a massive market for accommodation.
According to HESA figures in 2000-2001, there were around 1.99 million HE students in the UK. By 2020-2021 this had grown to approximately 2.75 million, an 8% increase in one year alone. The vast majority of these students are in the market for accommodation.
Trends
The student accommodation market has also changed considerably in the last few decades.
More university halls: Many universities have invested millions of pounds in their own student halls of residence. This has provided thousands of extra student beds in the process. In many places, first year students are guaranteed accommodation in a university hall of residence.
The emergence of PBSA: A number of private developers have also entered the student market and built their own privately run student halls. This type of student accommodation is known as purpose built student accommodation or PBSA.
This report quoting Knight Frank research says that there are now over 700,000 PBSA beds in the UK.
Student HMOs continue to be very popular with students, however: PBSA accommodation is often expensive and is accessible mainly to well-off students and particularly students from abroad. University halls usually have many rules and regulations and do not always offer young people the student experience they are looking for. Many students, especially after their first year, prefer to live in a house share with their friends. Student HMOs generally also offer good value compared to the other accommodation options.
This report by Allsop quoting StuRents says that 71% of student accommodation (excluding university-owned buildings) or 850,000 bed spaces is provided by HMOs in the UK.
How to Find the Best Locations for a Student HMO
It goes without saying that student HMOs will only work in towns and cities with one or more universities. However, there is a little more to it than that: In most student towns and cities certain areas tend to be most popular amongst students as places to live. These are areas which already have lots of student accommodation and the shops, bars and eateries that are popular with students.
It is usually the case that the nearer a student HMO is to the university campus the better. The most popular student HMOs tend to be within a 25 minute walk/1 mile distance or a short bus ride from campus.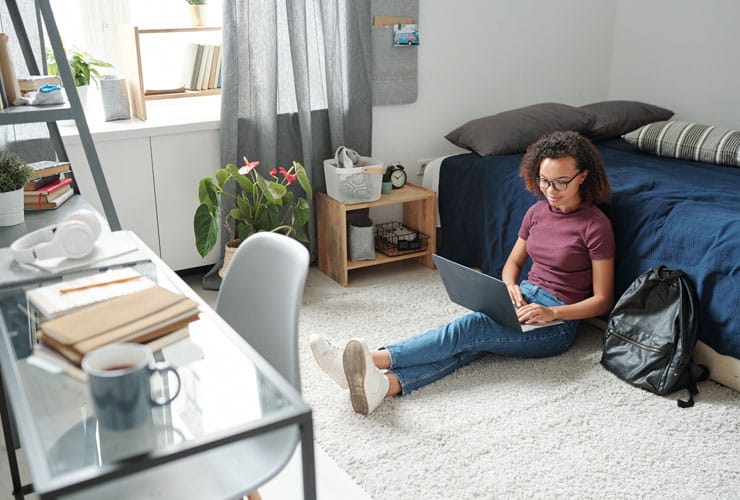 The Best Towns and Cities for Student HMO Yields
This report from Paragon Bank suggests that the top 20 best yielding student property locations currently are (highest first):
Loughborough
Student HMOs and HMO Licences
HMO licences are issued by the relevant local authority and student HMOs are subject to the same licensing requirements as any other HMO.
Under HMO licensing laws HMOs are divided into small HMOs and large HMOs: Large HMOs for five or more people always need a licence. Smaller HMOs do not always need a licence but this depends on the local authority. If the local authority operates an additional licensing scheme for HMOs or has a selective licensing scheme (where all rental properties require a licence) then they will need one.
It's important to be aware that areas, where there are large numbers of student HMOs, are generally more likely to be in an additional or a selective licensing area.
HMO licensing standards: In order to qualify for an HMO licence a property must meet certain standards. These standards cover areas such as room sizes (minimum 6.51 sq.m. for a single room), kitchen and bathroom provision, fire safety and other safety standards. These standards vary slightly in different local authority areas so it is always advisable to check before considering starting or buying an HMO.
Article 4 Directions
An Article 4 direction is an order that is made by a local authority which, amongst other things, can restrict the conversion of an ordinary house into a small HMO. It means that planning permission is needed to convert what is known as a planning category C3 dwelling house into a C4 HMO for up to 6 people. Outside Article 4 areas planning permission is not needed for this.
Large HMOs for more than 6 people (which are in the planning category known as sui generis) always require planning permission.
It's important to be aware that areas where there are large numbers of student HMOs are generally more likely to be subject to Article 4 directions.
Summary
Going forward it's likely that student HMOs will be as popular as ever, and indeed one type of buy to let that continues to offer generous yields. However, student HMO landlords should consider both the disadvantages as well as the advantages, address the competition from other accommodation options and also the need to offer a good standard of student HMO accommodation at a competitive price.