Areas of Durham: Buy-to-Let Property Investment Hotspots
Durham is world-famous for Durham Cathedral and Durham University. What the Durham area isn't quite so well known for is the cheap property prices which make it very much a happy hunting ground for bargain property investors. Here's what you need to know about investing in property in Durham.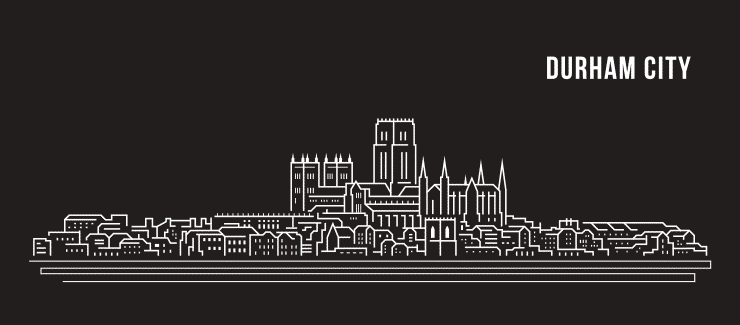 Why Invest in Durham?
The City of Durham, or Durham City as it's also known, is the county town of County Durham. Located part-way between Newcastle upon Tyne and Darlington, Durham is situated on the River Wear and has a population of around 65,500.
Durham has excellent transport links. By train, London King's Cross can be reached in just under 3 hours and Newcastle upon Tyne can be reached in just 20 minutes making it attractive to Newcastle commuters. Durham is also right by the A1(M) motorway.
Writer Bill Bryson has called Durham 'a perfect little city', The Independent has named it as one of the best cities in the world to visit, while Condé Nast's Traveller magazine readers voted it the 'Best City in the UK' – according to This Is Durham.
Durham is a historic medieval city dating back to at least 995 AD with a city centre located on a peninsula in the River Wear. The most popular Durham attraction is Durham Cathedral, also known as the Cathedral Church of Christ, Blessed Mary the Virgin and St. Cuthbert of Durham and dating from 1093. Durham Cathedral is widely regarded as one of the greatest religious buildings not just in the UK but in Europe.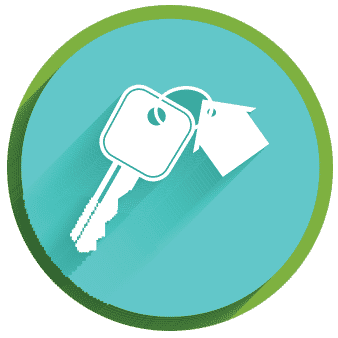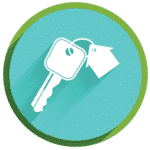 Access our selection of exclusive, high-yielding, off-market property deals and a personal consultant to guide you through your options.
Other Durham attractions include Durham Castle, which together with Durham Cathedral is a UNESCO World Heritage site. There is also Durham University Botanic Garden, the Museum of Archaeology, the Oriental Museum, the Durham Light Infantry Museum and nearby Finchale Priory.
Durham's tourist trade attracts around 19 million tourist visits a year. So property investors might look for opportunities in Airbnb lettings and holiday lets in Durham and the surrounding area.
Durham is at the heart of a former coal mining area. That's something that affected the County Durham economy and the property market in the past. Today the key employers in Durham are mainly in the public sector. They include the university, the NHS at the University Hospital of North Durham, Durham County Council which employs around 1,800 people here plus HM Land Registry, HM Passport Office and HM Prisons. Durham Constabulary's headquarters is also in the city. Mobile-only bank Atom Bank is also based in Durham.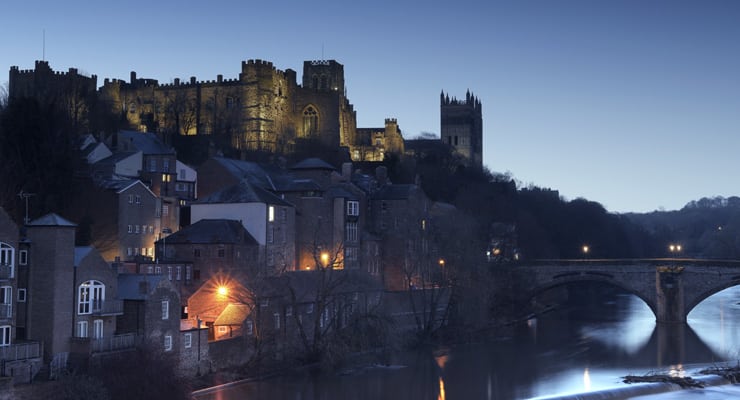 Exciting news for the Durham economy is the plan to develop a new multi-million-pound business district on the site of the Durham County Council HQ at Aykley Heads. It is reported this could create 6,000 new jobs and deliver a £400m boost to the county.
Integra 61 is a new logistics park being developed at junction 61 of the A1(M) at Bowburn near Durham where warehouse units of 1 million sq.ft. will be built. Amazon are planning on opening a huge 2 million sq. ft warehouse here which could provide several hundred jobs.
Durham is a university city. Durham University is one of the UK's top universities and a globally outstanding centre of teaching and research excellence. Durham University has around 17,500 students in total.
Durham University has 16 colleges – Collingwood, Grey, Hatfield, John Snow, Josephine Butler, St. Aidan's, St. Chad's, St. Cuthbert's, St. Hild & St. Bede, St. John's, St. Mary's, Stephenson, Trevelyan, University, Van Mildert and Ustinov. A new 17th college, South College, is being built to open in 2020.
Durham students live right across Durham but locations within walking distance or a short bus ride of one of the colleges, which are mainly on the south side of Durham, are ideal for student property investors. Popular Durham student accommodation areas include The Viaduct, Church Street, Crossgate, Claypath and Gilesgate.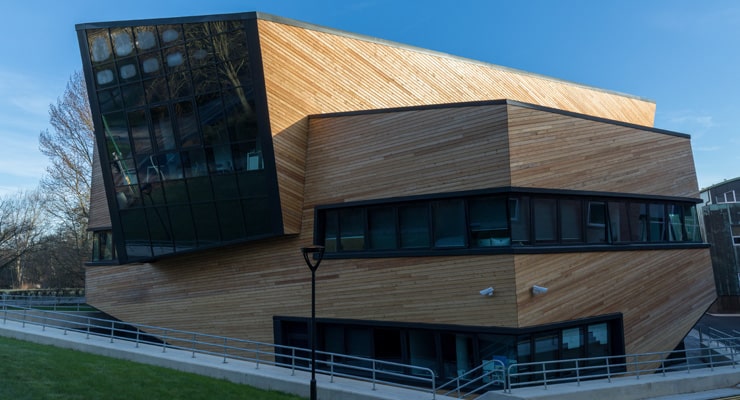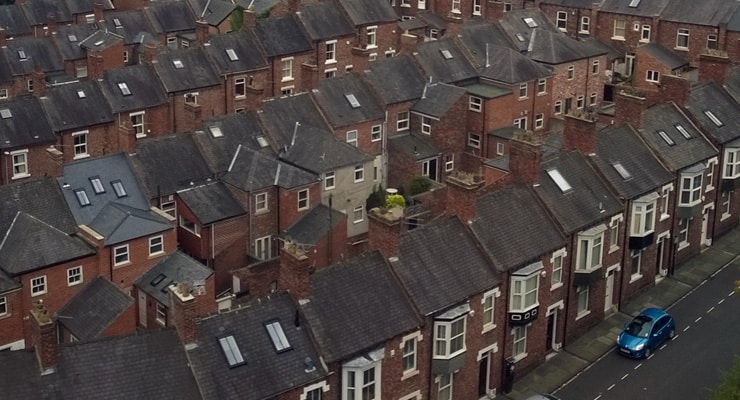 Rental Demand in Durham
Home.co.uk's Durham Market Rent Summary says that the average rent in Durham is currently £716 per month. Landlords in Durham can earn an average £718 PCM for a one-bed property, £724 PCM for a two-bed property and £818 PCM for a three-bed property.
According to Liveyield, yields across Durham postcode areas range from around 4.2% to 6.7%.
Thanks mainly to the student population there's a demand for shared houses and HMO accommodation in Durham. If you're thinking of investing in an HMO you will probably need a licence. If you want to set up a new HMO Durham City Council has introduced what is known as an Article 4 Direction so you may need planning permission for a new HMO in the Durham City, Framwellgate Moor, Newton Hall and Pity Me. Here's more information about HMO regulations from Durham City Council.
Durham City
Population: 65,500
Average House Price: £190,000 approx.
Durham City itself is a compact residential area offering properties from old period properties to new build apartments and houses within a wide price range.
The city centre itself, close to Durham Castle and Durham Cathedral, has some of Durham's most expensive property.
Property prices in areas like South Bailey and North Bailey are well above the Durham average and also some of the most expensive in County Durham.
The Durham suburbs are generally cheaper than the city centre and can offer good value investment property. Eastern suburbs include Gilesgate, Gilesgate Moor and Dragonville which offer good access to the A1(M).
Northern suburbs include Durham Moor, Framwellgate Moor and the curiously named Pity Me. These have good access to the large employers at Aykley Heads and the University Hospital of North Durham.
Suburbs to the west of Durham include Crossgate Moor, Elvet Hill, Nevilles Cross and Nevilles Cross Bank. These have good access to the city centre and the universities and are some of Durham's most popular residential suburbs.
Durham City itself (DH1 postcode area) offers yields of around 4.3% on average.
The Durham Area
Population: 280,000 approx.
Average House Price: £85,000 - £150,000 approx.
Property investors looking at Durham might also look at the areas around Durham City itself, out in the wider County Durham area.
The areas around Durham offer a mixed range of property investment opportunities, so there is scope for investors to look around and find bargains. Some of these areas are popular commuter villages and are mid-priced property areas. Other areas are former mining areas which have struggled economically in recent decades and offer cheap property investments which might appeal to bargain buy to let landlords.
Small towns and villages surrounding Durham city include Carville, West Rainton, Pittington, Sherburn, Thornley, Wheatley Hill, Bowburn, High Shincliffe, Brandon, Brancepath, Broompark, Bearpark, Langley and Witton Gilbert.
Areas surrounding Durham mostly fall into the DH2 to DH7 postcode areas where yields are in the region of 4.2% - 6.7%.
About Our Data
Note: Population estimates are based on information provided by Localstats. Current average asking prices are taken from HM Land Registry data and Zoopla. Buy to let yields by postcode are taken from Liveyield.