Areas of Cheltenham: Buy-to-Let Property Investment Hotspots
Cheltenham has a reputation as being a smart place to live, home to well-heeled residents and elegant period houses. But is Cheltenham a smart place to invest in property too? Here we'll look at the best parts of Cheltenham to invest in a buy-to-let.
Why Invest in Cheltenham?
Cheltenham is known for being a spa town and for its well-preserved Regency architecture. It is said to be the UK's most complete Regency town. Cheltenham also benefits from an attractive location on the edge of the beautiful Cotswold Hills.
Cheltenham has a population of around 120,000. People who live in Cheltenham are known as Cheltonians and the town is also sometimes known as Chelt for short.
Cheltenham is located in the county of Gloucestershire and local services are provided by Cheltenham Borough Council. Some surrounding areas are in other local authority areas such as Tewkesbury Borough Council, however.
Cheltenham has a strong economy that is based mainly on higher added value employment and which provides many well-paid jobs. Cheltenham has low unemployment and higher wages than the national average. This together with the fact Cheltenham scores highly in many best places to live surveys helps to support the property market and boost demand for property to buy and to rent in the town.
Key employers in Cheltenham include those in electronics, aerospace, financial services, public services, light manufacturing and tourism and hospitality.
Cheltenham is known for being the location of the Government Communications Headquarters or GCHQ, the UK's intelligence, security and cyber agency. GCHQ is based at a large building known locally as The Doughnut. GCHQ employs 6,000 people directly, making it the largest single employer in Gloucestershire, and it supports many other jobs in the area.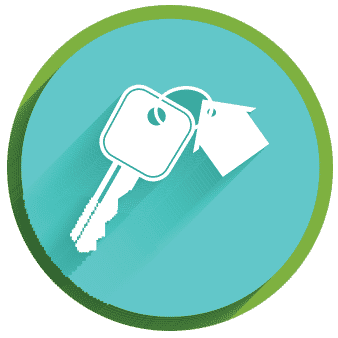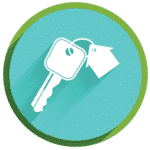 Access our selection of exclusive, high-yielding, off-market property deals and a personal consultant to guide you through your options.
Cheltenham has good road links, being directly on the M5, offering a direct link to the West Midlands and south west of England. Cheltenham Spa train station has direct rail services to Gloucester with the journey taking around 12 minutes, to London Paddington in under two hours, and to Birmingham, South Wales, the south west and northern England.
Cheltenham has a visitor economy that provides many jobs in the town. Cheltenham sights include Pittville Pump Room, Cheltenham Art Gallery and Museum (now The Wilson) the Everyman Theatre and Cheltenham Playhouse Theatre. The town is also known for its many festivals including the Cheltenham Cricket Festival, Cheltenham Food and Drink Festival, Cheltenham Jazz Festival, Cheltenham Literature Festival, Cheltenham Music Festival and Cheltenham Science Festival.
Cheltenham Racecourse is the home of the annual Cheltenham Festival which is held every March and the famous Cheltenham Gold Cup horse race.
Cheltenham has a small but significant student accommodation market too. The University of Gloucestershire has around 10,000 students based at campuses in The Park and Francis Close Hall in Cheltenham and in Gloucester at Oxstalls. Popular student accommodation areas of Cheltenham include the town centre and St. Pauls.
The town is also known for Cheltenham Ladies College, a leading independent day and boarding school for girls.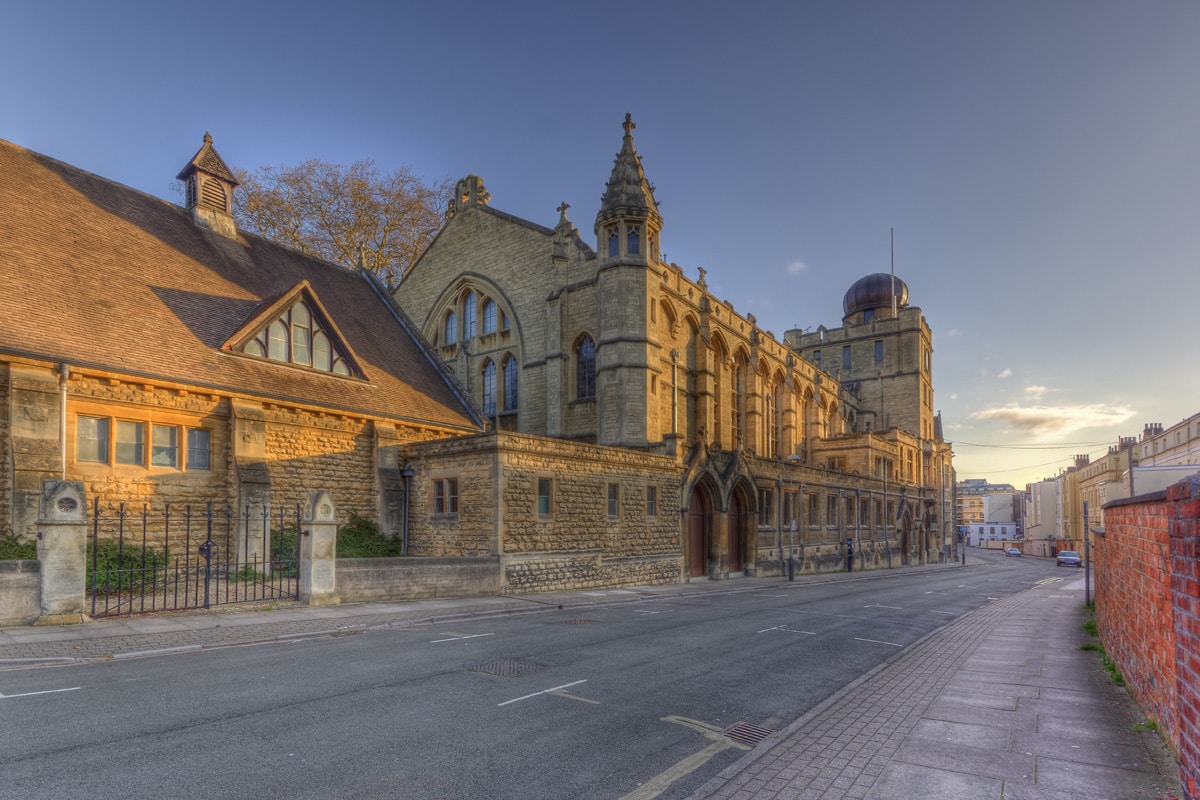 Property Values in Cheltenham
Cheltenham's strong economy, popularity as a place to live and a shortage of property mean that Cheltenham property prices are higher than the national average for England.
According to HM Land Registry data, the average house price in the Cheltenham area is currently around £295,038.
The most expensive areas of Cheltenham are home to many £1 million properties. It is possible to find more affordable investment property in Cheltenham however. Zoopla listings show that it is possible to buy an investment property in Cheltenham for around £95,000.
Research on property xyz suggests that some property in Cheltenham has returned up to 38.8% growth over the past five years.
Rental Demand in Cheltenham
The Cheltenham property market serves up a wide range of opportunities for a buy-to-let investor. Landlords can choose to let to local residents, including those who cannot afford high local property prices, those who come to work in the area and students.
Home.co.uk's Cheltenham Market Rent Summary suggests that the average rent landlords here can earn is currently £1,227 per month. Average monthly rents for different Cheltenham property rentals are £802 PCM for a one-bed property, £1,304 PCM for a two-bed property, £1,538 PCM for a three-bed property and £2,160 PCM or more for a four or five-bed property.
Investors may want to consider where the best Cheltenham buy to let yields are. Cheltenham and the surrounding area is mainly covered by the Gloucester GL50, GL51, GL52, GL53 and GL54 postcode areas. Figures from property xyz, suggest that investors can find an average long let gross yield of 5.1% GL50, 6% in GL51, 4.7% GL52 and 6% GL53 with no yield data available for the GL54 area.
Property investors looking to invest in Cheltenham might also consider the demand for shared accommodation or HMOs in the town. More information about Cheltenham HMO licences can be obtained from Cheltenham Borough Council. Planning permission is also needed to create a new HMO in the St. Pauls ward where the council have introduced an Article 4 direction.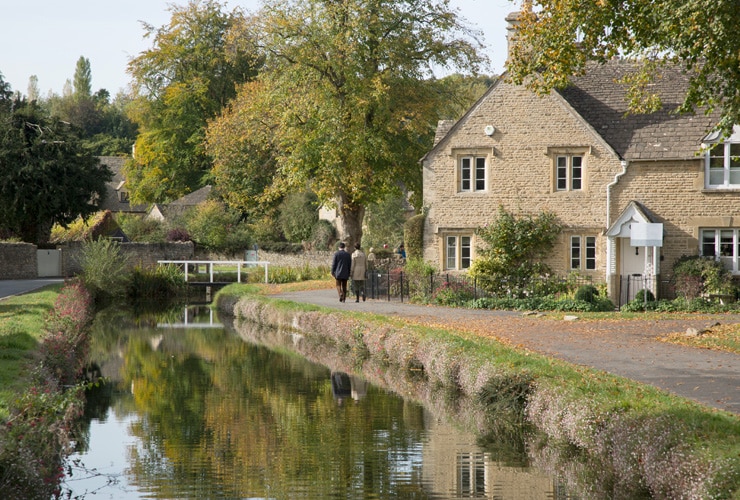 Investment in Cheltenham
Population: 120,000 approximately
Average House Price: £295,038
Cheltenham offers a range of property types for investors to choose from. Alongside fine period houses and apartments, there are traditional terraced houses and both social and private housing estates offering detached and semi-detached houses. While Cheltenham itself is urban there are a number of large and small villages around the town which appeal to Cheltenham commuters.
Cheltenham town centre includes some of the town's most fashionable areas including Lansdown Crescent, Montpellier and Pittville. These offer mainly period properties and are popular residential spots being close to all the town centre amenities.
Districts to the north of Cheltenham include St. Pauls which is a good value part of town. The university's Francis Close Hall, Pittville Park and Cheltenham Racecourse are also on this side of town. Further out the separate villages of Brockhampton, Bishop's Cleeve and Woodmancote are also considered part of the wider Cheltenham area. Bishop's Cleeve, which is located in Tewkesbury borough, has its own extensive local amenities and is a popular location with families thanks to its good schools.
At Elms Park, to the north-west there are plans for a whole new suburb. If fully developed Elms Park would deliver business space, two new schools, an estimated 5,000 new jobs and up to 4,115 new homes for the Cheltenham area.
In the east of Cheltenham are districts including Battledown, Lynworth, Oakley, Prestbury and Whaddon. Lynworth and Whaddon have good access to the town centre and some of Cheltenham's cheaper property.
South of Cheltenham centre is Charlton Kings, Charlton Park, Leckhampton, Pilley and Shurdington. Cheltenham General Hospital and the University of Gloucestershire's Park Campus are located on this side of town. The south side is a popular residential area and Charlton Kings is a favourite residential area thanks to good local amenities and good schools.
Areas to the west of Cheltenham itself include Arle, Fiddler's Green, Golden Valley, Hesters Way, St. Marks, The Reddings and Uckington. Locations to the west side of Cheltenham are well located for access to the M5 and Gloucester via the A40 as well as the Cheltenham Spa railway station and the workplaces in the area. GCHQ is also located in the area. There are also some good value streets in this part of Cheltenham.
Also on this side of Cheltenham, The Golden Valley Development is in planning and will create a vibrant pioneering Garden Community integrating hi-tech. business, residential and leisure uses. At its heart will be Cyber Central, the UK home of cyber, digital and creative sectors and building on Cheltenham's international reputation for leadership in cyber innovation. There could be around 12,000 jobs on the site and around 3,700 homes if it is fully developed.
Property investors who are interested in Cheltenham property investment might also consider nearby Gloucester. Some people who work in Cheltenham live in and commute from nearby Gloucester where prices are rents are more affordable on average.
About Our Data
Note: Population estimates are based on information provided by Localstats. Current average asking prices are taken from HM Land Registry data and Zoopla. Buy-to-let yields by postcode are taken from Property.xyz.