Areas of Bournemouth: Buy-to-Let Property Investment Hotspots
Bournemouth proves the point that first impressions can be deceptive. Though often thought of as a summer holiday resort and retiree destination Bournemouth has a youthful population and a modern, future-facing economy. Both mean that Bournemouth has a buoyant economy – just the sort of location property investors ought to be interested in.
Why Invest in Bournemouth?
Bournemouth is located in the county of Dorset. Bournemouth has a population of around 183,500. Along with surrounding towns such as Christchurch and Poole Bournemouth is part of what is known as the South East Dorset Conurbation which has a population of around 470,000 people in total.
Bournemouth is now part of the Bournemouth Christchurch and Poole Council area, known as BCP Council for short.
Bournemouth is well known as a holiday resort and tourist destination and receives around 4.7 million tourist visits every year. Tourism in Bournemouth employs around 10,000 people in the season.
Bournemouth is less well known for its other industries which support the local economy and provide many jobs. Other industries in Bournemouth include health, education, the public sector, financial services, the digital sector and maritime industries. Bournemouth also has an aviation and aerospace sector centred around Aviation Business Park near the airport.
Companies in the Bournemouth area include J.P. Morgan, Liverpool Victoria, Vitality, Nationwide Building Society, Hobbycraft Trading, Cobham and Siemens. J.P. Morgan's Bournemouth Corporate Centre supports clients around the world and employs around 4,000 people in the town alone.
Bournemouth has good local transport links to nearby towns. Bournemouth train station has direct services to Poole, Christchurch, Weymouth, Dorchester, Winchester, Southampton, Birmingham, Manchester and London Waterloo amongst other destinations. Bournemouth Airport has a range of European flights. Poole offers ferry services to Cherbourg and St. Malo in France and Jersey and Guernsey in the Channel Islands.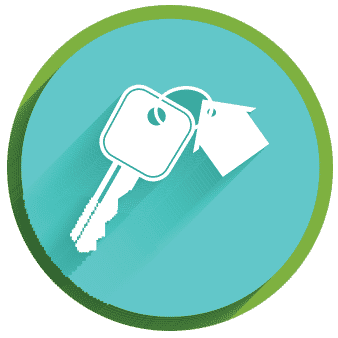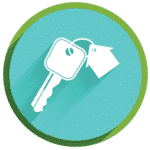 Access our selection of exclusive, high-yielding, off-market property deals and a personal consultant to guide you through your options.
As a tourist resort, Bournemouth is known for its long, sandy beaches stretching for around seven miles, its seaside piers including Bournemouth Pier and Boscombe Pier and its parks and gardens.
Other attractions in Bournemouth include the Bournemouth International Centre (BIC), a conference and music venue, the Pavilion Theatre and O2 Academy Bournemouth.
Bournemouth is the main shopping, socialising and nightlife area for this part of Dorset.
Bournemouth is a university town with a student accommodation market. Bournemouth University or BU has around 16,000 students at its Landsdowne Campus and Talbot Campus in Poole. Arts University Bournemouth (ABU) has around 3,000 students at Wallisdown in Poole.
Popular areas for Bournemouth student accommodation include the town centre and Winton. Charminster also has some student houses.
Bournemouth is also the second most popular UK location for private English language courses and hosts thousands of foreign students on English courses annually.
Investors looking to invest in Bournemouth might also consider the demand for shared accommodation or HMOs in the town. However, BCP Council has introduced an Article 4 direction which means that planning permission is needed to create a new HMO in Bournemouth and part of Poole. More details are available on HMO licensing from the BCP site.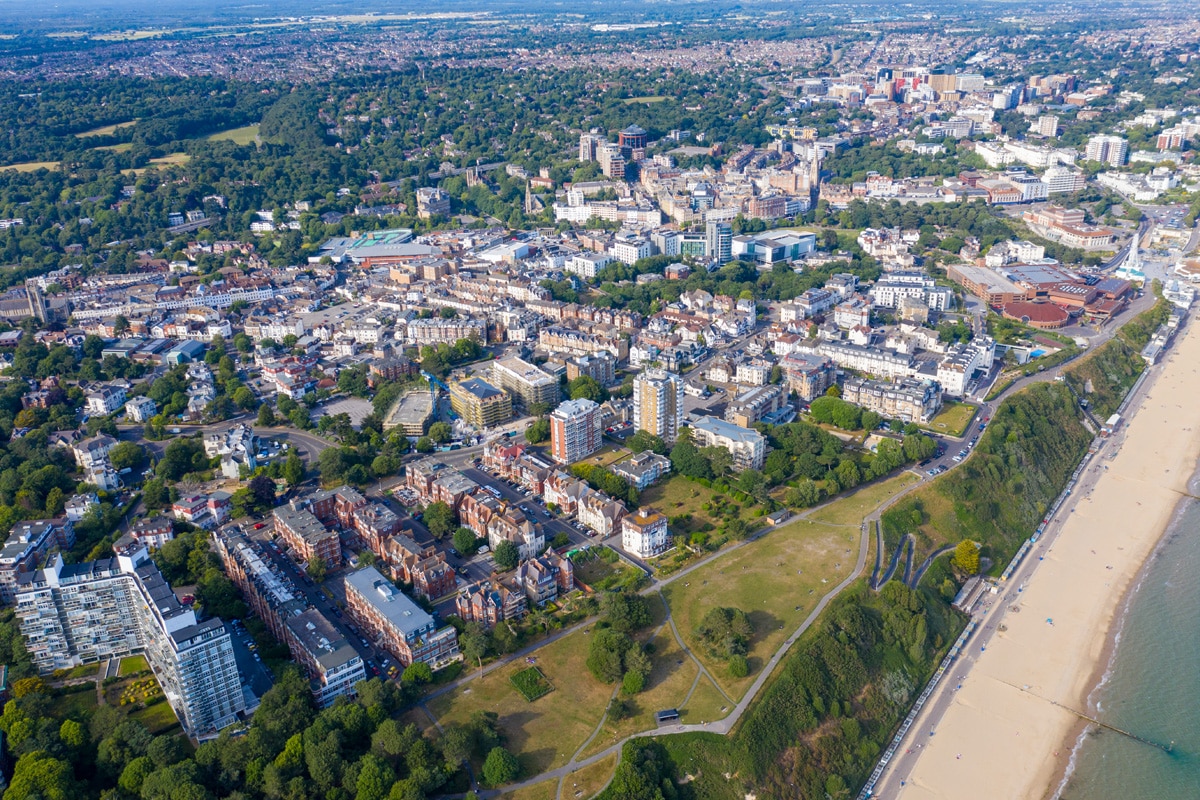 Property Values in Bournemouth
Bournemouth property prices are higher than the national average for England. The demand for homes including second homes and holiday homes and from retirees means Bournemouth can be an expensive place to buy a home.
Bournemouth is known for having some of the UK's most expensive properties. In the highly desirable Sandbanks area, average property prices exceed £1.3 million.
According to HM Land Registry data, the average house price in the Bournemouth Christchurch and Poole district is currently around £309,741.
It is possible to find more affordable property investment property in Bournemouth however. Zoopla listings show that it is possible to buy an investment property in Bournemouth for around £70,000.
Research on property xyz suggests that some property in Bournemouth (BH3 postcode area) has returned up to 62% growth over the past five years.
Rental Demand in Bournemouth
The Bournemouth property market offers a wide range of opportunities to the buy-to-let landlord. Investors can choose to let to local residents, including those who cannot afford high Bournemouth property prices.
Bournemouth also has a student accommodation market. The student rental hotspots index by UniHomes says that Bournemouth is in the top ten most in-demand locations for student property in the country (number 8 for student-led demand).
Bournemouth property investors can also consider the seasonal holiday lettings and short term lettings market. Research on holiday letting site Cottages.com suggests a two bedroomed apartment in the Bournemouth area could let for around £1,700 per week in the summer season.
Home.co.uk's Bournemouth Market Rent Summary suggests that the average rent landlords in Bournemouth can charge is currently £1,247 per month. Average monthly rents for different kinds of Bournemouth property are £796 PCM for a one-bed property, £1,277 PCM for a two-bed property, £1,510 PCM for a three-bed property, £2,097 PCM for a four-bed property while a five-bed property could earn £2,241 PCM according to their figures.
Bournemouth buy-to-lets offer property investors strong yields. Research on property xyz suggests that investors can find an average long let gross yield of 4.6% in Bournemouth itself. Student properties and holiday lets in Bournemouth are likely to offer much higher yields.
One local report says the Bournemouth letting market is the strongest it has ever been, and that letting agents receive hundreds of calls within hours of posting a new property up for rent.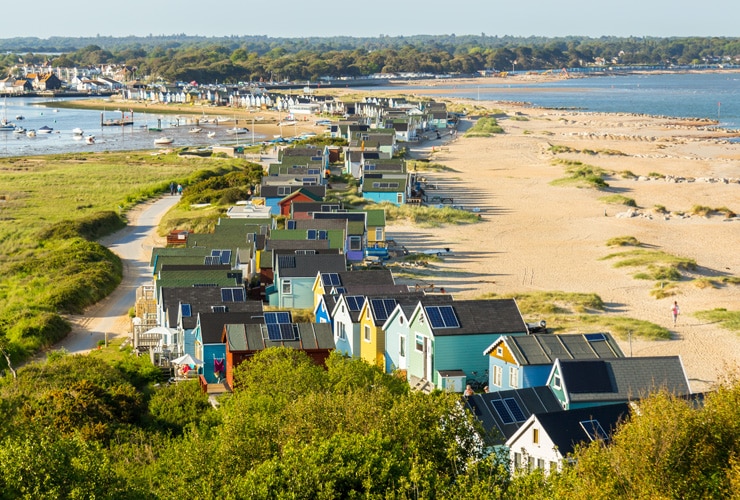 Property Investment in Bournemouth
Population: 183,500 approximately
Average House Price: £309,741
The Bournemouth, Christchurch and Poole area offers a variety of property types to investors. Semi-detached and detached family houses and bungalows are the predominant property type in the area, however. While proximity to the sea is important for holiday lets it is good local amenities, good local schools and transport links that really help to shape Bournemouth's most popular areas for buy to let.
North Bournemouth areas include Alderney, Bearwood, Charminster, Ensbury Park, Howe (divided into East Howe and West Howe), Kinson, Moordown, Muscliff, Northbourne, Rossmore, Wallisdown and Winton.
North Bournemouth areas aren't quite so good for access to the town centre and to the sea but they have good road links around and out of the area. Properties in this area offer more space while some benefit from a semi-rural setting. Although there are some expensive streets there are also some, where property is valued at around the Bournemouth average.
Closer to the centre Winton is a favourite area of Bournemouth for students thanks to its proximity to Bournemouth University, for young people and young families.
East Bournemouth areas include Boscombe, Pokesdown, Southbourne and Springbourne.
The eastern side of Bournemouth benefits from good access to the beaches, the town centre and to nearby Christchurch. Pokesdown also has its own train station.
Boscombe is sometimes considered to be one of the less popular residential areas of Bournemouth and some areas are relatively deprived compared to the rest of the town. However, BCP Council has recently announced regeneration plans for Boscombe. Southbourne is an area that is particularly popular with families.
East Bournemouth is generally a good value area of Bournemouth for property prices.
Further to the east Christchurch is a separate small town but part of the Bournemouth urban area. Christchurch has a population of around 48,000. Christchurch has its own local shops and amenities, a railway station, good access to Bournemouth and out of the area via the A338 and its own local employment.
Christchurch attracts many tourists and visitors in the season. It is also a popular residential town with those who work around the Bournemouth, Christchurch and Poole area.
Some of the districts of Christchurch include Friars Cliff, Mudeford, Somerford and Stanpit.
Letting yields in Christchurch are around 3.8% on average.
West Bournemouth areas include Branksome, Branksome Park, Canford Cliffs and Westbourne.
West Bournemouth districts benefit from good access to the town centre, the beaches at Canford Cliffs and Branksome and at nearby Studland across Poole Harbour and to Poole. Some of Bournemouth's most popular (and pricier) streets are here.
Further to the west Poole is a separate large town and many districts that are part of the Bournemouth urban area are technically in Poole. Poole has its own local shops and amenities, railway stations at Parkstone and Poole, and good access to Bournemouth. Poole is also known for Poole Harbour, a popular venue for sailing and other watersports.
Poole is a major centre for employment in its own right and a number of large business parks and large employers are located in and around Poole. These create a good demand for property to buy and property to let across the area.
The main areas of Poole include Canford Heath, Hamworthy, Longfleet, Oakdale, Upton, Whitecliff and Parkstone.
Letting yields in Poole are around 3.8% on average.
About Our Data
Note: Population estimates are based on information provided by Localstats. Current average asking prices are taken from HM Land Registry data and Zoopla. Buy-to-let yields by postcode are taken from Property.xyz.