Compulsory Purchase Orders. How the Process Works

by Property Investments UK

The Property Investments UK editorial team have been researching and writing about the UK's property market for more than a decade.
Compulsory purchase orders are something that property owners may encounter from time to time. Here's what a compulsory purchase order is and what you need to know about them.
What Exactly is a Compulsory Purchase Order?
A compulsory purchase order is a legal order which can be used to acquire land and property from its owner whether they wish to sell it or not. A compulsory purchase order is known as a CPO for short.
A compulsory purchase order can be used to take land where it is in the public interest or for the greater public good as it is sometimes known. They can be used for projects such as new roads, new railways and new housing amongst other things.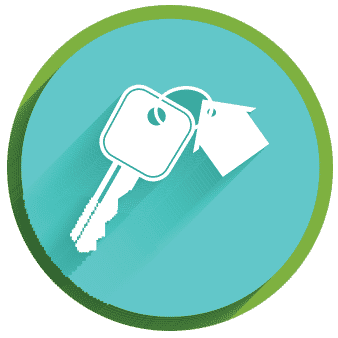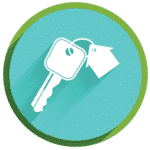 Access our selection of exclusive, high-yielding, off-market property deals and a personal consultant to guide you through your options.
Who Can Do This?
A compulsory purchase order can only be made by certain organisations that have the legal power to do so. They can be issued by both public and private organisations.
Compulsory purchase orders can be used by local councils, development authorities, Government departments, utility companies and transport operators amongst other bodies.
Organisations that use CPOs are known as acquiring authorities.
Compulsory purchase orders are not always used when an organisation needs to acquire land. It can be done by agreement instead. The compulsory purchase should be a last resort and acquiring authorities are expected to try and acquire land by agreement where possible. In practice, this means that the owner voluntarily sells their property without the need for a formal CPO procedure to be followed.
Compulsory purchase powers are what are known as principle powers. The acquiring authority must be able to demonstrate why a CPO is needed and follow a specific legal process in order to use one.
Examples
Compulsory purchase orders can be made in the case of new infrastructure projects. This can include new roads, road widening schemes, new railways and airport expansion schemes.
They can also be used for projects such as power stations, telecommunications networks, reservoirs, water supply networks and flood defences.
Compulsory purchase orders can be used in connection with official schemes to regenerate an area. This can include demolishing old housing and building new houses.
How a CPO is Made
Property can only be acquired using a CPO when a specific legal procedure is followed. The laws which are used to make CPOs include the Acquisition of Land Act 1982, Transport and Works Act 1992, Planning Act 2008 and Hybrid Acts of Parliament.
This is how the compulsory purchase order process works:
The acquiring authority makes preliminary enquiries to find out if and where land may need to be acquired in order to complete the project it is planning to carry out.

Property owners and others who may be affected may be required to give certain information about their interest in the land.

The acquiring authority may hold a consultation on their plans.

The acquiring authority must formally resolve to use its compulsory purchase powers. It prepares and submits the CPO documentation to the relevant confirming authority.

The confirming authority is generally the relevant Government minister or an inspector who is delegated to deal with the matter by a minister.

Those who will be affected by the compulsory purchase order are given formal notice of the intention to apply for a CPO to acquire their land.

The acquiring authority will usually invite affected property owners to enter into negotiations to acquire the property without the use of a CPO.

The property owner will also have the opportunity to make representations and objections to the CPO to the confirming authority.

The confirming authority considers the CPO. It may consider written representations from the parties involved or hold a public inquiry.
A decision is made. The confirming authority will decide whether to confirm, reject or modify the CPO.
Once a CPO is accepted the acquiring authority takes ownership of the land and compensation is paid to the owner.

An objector may challenge the validity of a CPO in the High Court if they wish to do so.
How to Object
You can object to a compulsory purchase order being used to compulsorily purchase your land or property.
The legal process by which a CPO is applied for must take into account any objections that are raised against it. There are specific grounds for raising valid objections as well as grounds which are not valid. There is also a specified procedure for objecting to the CPO and this must be done in writing.
Another way of objecting to a compulsory purchase order is to persuade the acquiring authority not to apply for one in the first place. This is often done when a large number of property owners are likely to be affected by the CPO and the weight of public opinion (and possibly adverse publicity) may help to persuade the authority to reconsider.
Can I be Forced to Sell?
Yes. A property owner can be forced to sell their property once a CPO has been issued and properly implemented.
If you are served with a CPO it does not necessarily mean that you will have to sell your property at that point, however. It means that the acquiring authority intends to apply for the legal right to purchase it if necessary.
It can sometimes take several years from a property owner being given notice of a CPO to the CPO actually being implemented.
What is a blight notice? In some circumstances, it may be possible for affected owners to serve a blight notice on the acquiring authority if it is to their advantage. This may require them to acquire the land earlier than it was proposing to do so.
Compensation
Property owners are entitled to receive compensation under a statutory compensation code when their land or property is acquired using a CPO.
The provisions for compensation differ depending on whether the property is residential, business or agricultural property.
Compensation for a CPO is based on the market value of the land or property. This should ensure that the owner is left in the same position as before the CPO – a concept known as equivalence.
Compensation may also be given for disturbance, severance, injurious affection or the reduction of the value of their remaining property if only part of it is subject to a CPO. Homeowners are entitled to compensation by way of a statutory home loss payment. Businesses may be entitled to compensation for the cost of relocation or business closure.
Property owners can also be compensated for the cost of professional advice they have to pay for as a result of being affected by a CPO.
In case of a dispute on compensation, the Upper Tribunal (Lands Chamber) is empowered to adjudicate compensation disputes for the compulsory acquisition of land.
Further Advice
Property owners whose property may be made subject to a CPO are advised to take expert professional advice as soon as possible. Suitably experienced property lawyers and chartered surveyors can give advice on CPOs.
Professional advisers can give advice on the CPO process, how to object to a CPO (if they wish to do so), how to deal with the acquiring authority and on claiming compensation.
This article is only a very general guide to compulsory purchase orders in England and Wales. Further information on CPOs can be found on the official Government site at:
Compulsory purchase system guidance - GOV.UK (www.gov.uk)
Scotland has a similar system of compulsory purchase orders but it is not identical to that in England and Wales. Further information can be found on the Scottish Government site at:
Compulsory purchase orders: introduction - gov.scot (www.gov.scot)