Non-Assured Tenancy Agreements: A Guide for Landlords and Tenants

by Property Investments UK

The Property Investments UK editorial team have been researching and writing about the UK's property market for more than a decade.
Under landlord and tenant law there are different types of tenancy agreement, including the most widely-used assured shorthold tenancy or AST. However, landlords and tenants may sometimes come across non-assured tenancy agreements too. Here's what a non-assured tenancy agreement is and what you need to know about them.
Tenancy Agreements – What You Need to Know
A tenancy agreement is a contract between a landlord and a tenant. The tenancy agreement sets down such things as what both the landlord and tenant are expected to do, what they cannot do and how the tenancy can be ended including a procedure for evictions.
The types of tenancy agreements that may be used in residential lettings, and what they include, are covered by several different laws.
The most common type of private residential tenancy agreement in England is the assured shorthold tenancy or AST for short. This was introduced by the Housing Act 1988 and this act regulates what an AST covers and the rights and obligations of landlords and tenants under it.
---
Read More:
---
Other types of tenancy that might be encountered include assured tenancies, non-assured tenancies, excluded tenancies or licences, and regulated tenancies. These are much rarer than ASTs and are only used in limited circumstances. Some of them are historic tenancy agreements which still exist for old tenancies but which are no longer issued. These tenancies are covered by different acts, and place different rights and obligations on landlords and tenants.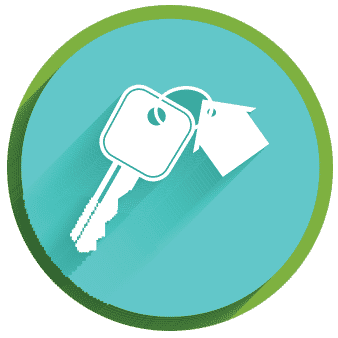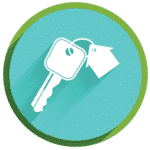 Access our selection of exclusive, high-yielding, off-market property deals and a personal consultant to guide you through your options.
What Exactly is a Non-Assured Tenancy Agreement?
The 'assured' in an assured shorthold tenancy means that the tenant has specified rights of occupancy under the tenancy. In practice, it also means that the landlord only has the right to take back their property or evict tenants if the terms of the tenancy are breached.
The 'shorthold' in an assured shorthold tenancy means that the tenancy lasts for a specified fixed period. After this, the landlord may take back their property or evict their tenants without any specific reason or cause. (Alternatively, the tenancy may become a periodic tenancy.)
A shorthold tenancy may or may not be short.
---
Read More:
---
Non-assured tenancies therefore may be tenancies which are not assured and which do not meet the definition of shorthold.
When Non-Assured Tenancy Agreements are Used
Non-assured tenancies are generally only used when an assured shorthold tenancy is not suitable. That is, where the tenancy is not one which can be an assured shorthold tenancy or AST under the Housing Act 1988.
Reasons for using a tenancy that is a non-assured tenancy might include:
That the let property isn't the tenant's main home. (Their main home is somewhere else.)
That the let is a holiday letting.
That the let is a student letting. This can be the case with lettings in university halls and with student accommodation providers. (Privately rented student accommodation may be let on an AST.)
In the case of resident landlords. Where the landlord lives in the same property as their tenants. (But doesn't share any of the same facilities, ie. the tenant is not a lodger.)
Where the rent is very high, ie. more than £100,000 a year when an AST cannot be used.
Where the rent is very low, ie. less than £250 a year. (Or less than £1,000 a year in London.)
Where there is a tenancy in place but no rent is being charged or paid.
Where the tenant isn't a person. For example, the tenant is a business or company. (Residential tenancies where the tenant simply works at home will still usually be ASTs.)
In the case of licensed premises, even where the landlord lives on the premises. The Landlord and Tenant Act 1954 covers tenancies in licensed premises.
Tenancies of houses on a plot of agricultural land and agricultural land itself in some circumstances. The Agricultural Tenancies Act 1995 covers agricultural tenancies.
Where the tenancy is a Crown tenancy in some circumstances, ie. where the landlord is the Crown or a government department such as the MOD.
Where the landlord isn't a private landlord and isn't a housing association. For example where the tenancy is a local authority.
You need to be aware of the fact that different council tenants have different tenancies.
Also, tenancies created before 1989 under the laws in force at the time cannot be ASTs.
It is recommended that landlords who are considering using a non-assured tenancy with a letting take expert advice on whether it is suitable for their situation.
It is also recommended that tenants who are asked to sign a non-assured tenancy with a letting take expert advice on whether it is suitable for them.
Important Points to Bear in Mind
There are a few things to bear in mind when a non-assured tenancy is used and where it varies significantly from an AST.
Tenants have a right of occupancy subject to complying with the provisions of the tenancy agreement.
Neither a Section 8 nor Section 21 notice can be used to bring the tenancy to an end as with an AST. These are particular to ASTs under the Housing Act 1988.
Tenancy deposits don't need to be protected with a non-assured tenancy. Landlords don't need to pay the tenant's deposit into a tenancy deposit scheme.
Tenancies in Northern Ireland, Scotland and Wales
This article only applies to England. Northern Ireland, Scotland and Wales have different tenancy laws and tenancy agreements.
The Renters (Reform) Bill
The upcoming Renters (Reform) Bill is proposing some changes which may affect tenancies in the future.
---
Read More: