What is Leashold Property and Why does it Matter? For Landlords and Homeowners
You've probably heard of properties being described as 'freehold' or 'leasehold' but what do these terms actually mean? Today, we look at what do you will need to know if you are buying a leasehold property or thinking of investing in a leasehold and we examine lease extensions and the ground rent scandal.
With a freehold purchase the buyer owns the property and the land it is built on outright.
With a leasehold purchase, the buyer is effectively only buying the right to occupy the property for a specified number of years from its freeholder. After that period the ownership of the property reverts to the freeholder.
The differences between freehold and leasehold are explained by The Money Advice Service, here.
How Long do Leases Last?
How long a lease will last depends on several factors. Primarily it depends on what was agreed when the property was originally sold. But it can also depend on the type of property involved and in what area of the country it is located.
Historically leases were for 99 years, although terraced properties in the north-west of England – particularly Greater Manchester and Merseyside – often have 999-year leases with peppercorn ground rents. This was often done as the land was owned by a large estate who were reluctant to sell it for freehold housebuilding. More recently 125-year leases have been used, although new build developments often have 999-year leases.
The leasehold system is actually a relic of the colonial days – as this article explains. While most of the former British Empire has abandoned it for other systems it still exists in England and Wales, plus Northern Ireland where there are slight differences. Scotland has a very different system, where properties are freehold or, effectively, shared freehold for flats.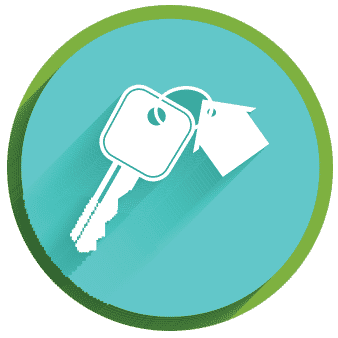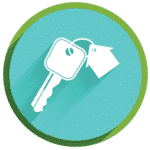 Access our selection of exclusive, high-yielding, off-market property deals and a personal consultant to guide you through your options.
When can a Property be Leasehold?
Flats and apartments, whether in converted buildings, above shops and offices, and new build blocks have generally always been leasehold. In most cases, if you wish to buy or invest in flats you will have to buy them on a leasehold basis.
Houses can be leasehold, although it is much less likely.
The Ground Rent Scandal
Over the last 15-20 years, some new house developers have sold their houses and not just flats on a leasehold basis. Sometimes these leases have included onerous terms including ground rents of £200-£400 a year (traditionally ground rents have been peppercorn amounts) and provision for these to double every 10 years.
This has led to what some commentators have described as the 'ground rent scandal'. This is a situation where owners are faced not only with escalating ground rents but are also unable to sell their properties as a result of these expensive leaseholds.
This Guardian article outlines the problems, saying that around 100,000 houses are affected.
The Government intends to introduce measures to prohibit houses being sold on this kind of leasehold basis in future.
The Advantages of Leasehold
Leasehold can offer some advantages – particularly for 'hands-off' landlords of flats in apartment blocks.
For example, owning a leasehold property usually means that the cleaning and maintenance of the common parts including gardens, car parks, corridors, stairways, lifts and exterior building maintenance are all handled by a management company and paid for in one combined service charge.
The Disadvantages of Leasehold
With a leasehold property, you will have to pay annual ground rent and probably also an annual service charge. There will also be various rules and regulations in the lease covering issues like noise or pet ownership. You may also need permission to make changes to the property.
Very significantly, you won't own the property beyond the end of the lease unless you extend it.
Properties with only a short lease remaining – under 70 years but sometimes more – can be hard to mortgage. That means they can be difficult to sell and be worth a lot less because fewer people can buy them.
Extending a Lease
Owners of leasehold properties have a right in law to extend those leases – a process known as enfranchisement.
A lease can be extended by up to 50 years for a house and up to 90 years for a flat. You should have owned the property for at least two years – although if the previous owner has already started the process that counts towards this period.
As well as 'security of ownership' a lease extension can enhance the value of your property by making it easier to mortgage for future buyers. It also means ground rent may no longer be payable.
Some property investors buy short leasehold properties mainly with a view to extending the lease, so adding value to them and then selling them for a profit.
The Leasehold Extension Process, Explained
The Leasehold Advisory Service or LEASE should be the first place to go to when considering extending a lease. They are an official public body who provides free initial advice to residential leaseholders.
You'll need a solicitor who specialises in leasehold extension. The Law Society's Find a Solicitor tool can help you find one – search the 'Houses, Property and Neighbours' tab. There is no fixed scale of charges, so ask for estimates first.
It is also advisable to obtain a professional valuation to establish a reasonable cost for the extension. You'll need a surveyor experienced in these kinds of valuations. The RICS Find a Surveyor tool can help here.
There are two ways in which a lease can be extended: The first is by informal negotiation with the freeholder in which case it can be done under any terms you both agree. The second is using a formal legal process. This starts by serving the freeholder with a formal Tenant's Notice to Extend.
By law, the freeholder is required to extend the lease at its fair market value. This is worked out according to a fairly complex formula. It takes account of factors including the reduction in the value of the freeholder's interest in the property between the existing lease and the new longer lease, and compensation for loss of ground rent.
You may also have to pay what is known as marriage value if the lease has under 80 years remaining. Marriage value means that as well as the cost of the leasehold extension you will be expected to pay 50% of the adjusted amount or potential profit that the leasehold extension adds to the value of the property.
The Leasehold Reform, Housing and Urban Development Act 1993 stipulates how marriage value should be calculated, and that it should be shared equally between the leaseholder and freeholder. The Leasehold Advisory Service explains how it is calculated according to the law.
Summing Up
It's clear that buying or investing in a leasehold property involves many more considerations than buying a freehold property. So always be sure to ask your conveyancer or solicitor to explain the terms of the lease to you in detail.
That said, there is no reason why a leasehold property shouldn't make a perfectly good property investment – as long as you know exactly what conditions and costs the lease involves and that all the numbers still stack up.