Areas of Canterbury: Buy-to-Let Property Investment Hotspots
Small but perfectly formed... might be a very good way to describe Canterbury. Canterbury is one of the UK's smallest cities but it has a great location, great amenities, plus a big tourist trade and huge student population... all things that suggest small is beautiful for property investors here.
Why Invest in Canterbury?
The City of Canterbury is located in the county of Kent. Canterbury is around 60 miles from central London. The population of Canterbury itself is only around 55,000 although approximately 151,000 people live in the wider area.
Canterbury, Kent, shouldn't be confused with Canterbury the region in New Zealand.
Canterbury is one of the most historic cities in the country and dates back to Roman times and before. The Romans called Canterbury Durovernum Cantiacorum.
Central Canterbury has been designated as a UNESCO World Heritage Site as a result of its Roman remains and many medieval and ancient buildings.
Canterbury might also offer property investors opportunities to invest in a holiday property and short-term Airbnb accommodation. Canterbury receives around 7.8 million tourist visits a year and its economy is highly dependant on tourism. It is one of England's most popular tourist cities and is particularly popular with foreign tourists.
Canterbury is also within easy access of many seaside towns including Whitstable, Herne Bay, Margate, Broadstairs and Ramsgate plus historic Sandwich.
Attractions in Canterbury include Canterbury Cathedral, Canterbury Roman Museum, Canterbury Castle, St. Augustine's Abbey, the Canterbury City Walls, the Marlowe Theatre, punting on the River Stour and the annual Canterbury Festival arts festival.
Canterbury Cathedral is the official seat of the Archbishop of Canterbury, head of the Church of England. Canterbury Cathedral is also famous for its links with Thomas Beckett and Geoffrey Chaucer's famous The Canterbury Tales.
Other industries and employment in Canterbury include the education sector, light industry and retail. Canterbury is the main regional shopping centre offering the large Whitefriars Shopping Centre plus many independent shops, especially around the King's Mile area.
According to this survey, Canterbury has been named the best city to start a business in the UK.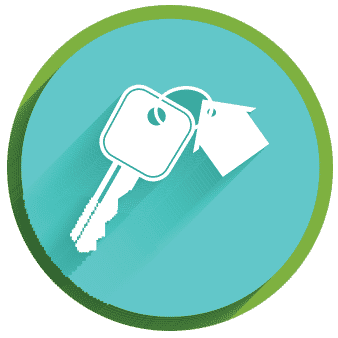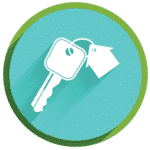 Access our selection of exclusive, high-yielding, off-market property deals and a personal consultant to guide you through your options.
Other major employers in Canterbury, which boost the demand for property here, include Kent & Canterbury Hospital and several highly regarded secondary grammar schools.
Canterbury has good transport links via the A2 (the original Roman Watling Street), A28 and M2 motorway to London, the Channel ports of Dover and Folkestone and the rest of east Kent. Canterbury has two railway stations, Canterbury East and Canterbury West. The fastest train to London takes around 55 minutes, with the slower services taking around 90 minutes.
Canterbury is an important university city so there are also opportunities for student accommodation investors. Around 40,000 students live in the city. The student population has almost doubled over the last decade and Canterbury has one of the highest student-to-local resident population ratios in the country. The main universities here are the University of Kent and Canterbury Christ Church University. Smaller universities in the city are the University for the Creative Arts and Girne American University Canterbury.
Canterbury Christ Church University and the University of Kent have recently established the new Kent and Medway Medical School. This could serve to increase student numbers in the area in future.
Favourite areas for student property in Canterbury include Hales Place, St. Dunstan's and Wincheap. Whitstable Road, Old Dover Road and New Dover Road are also popular.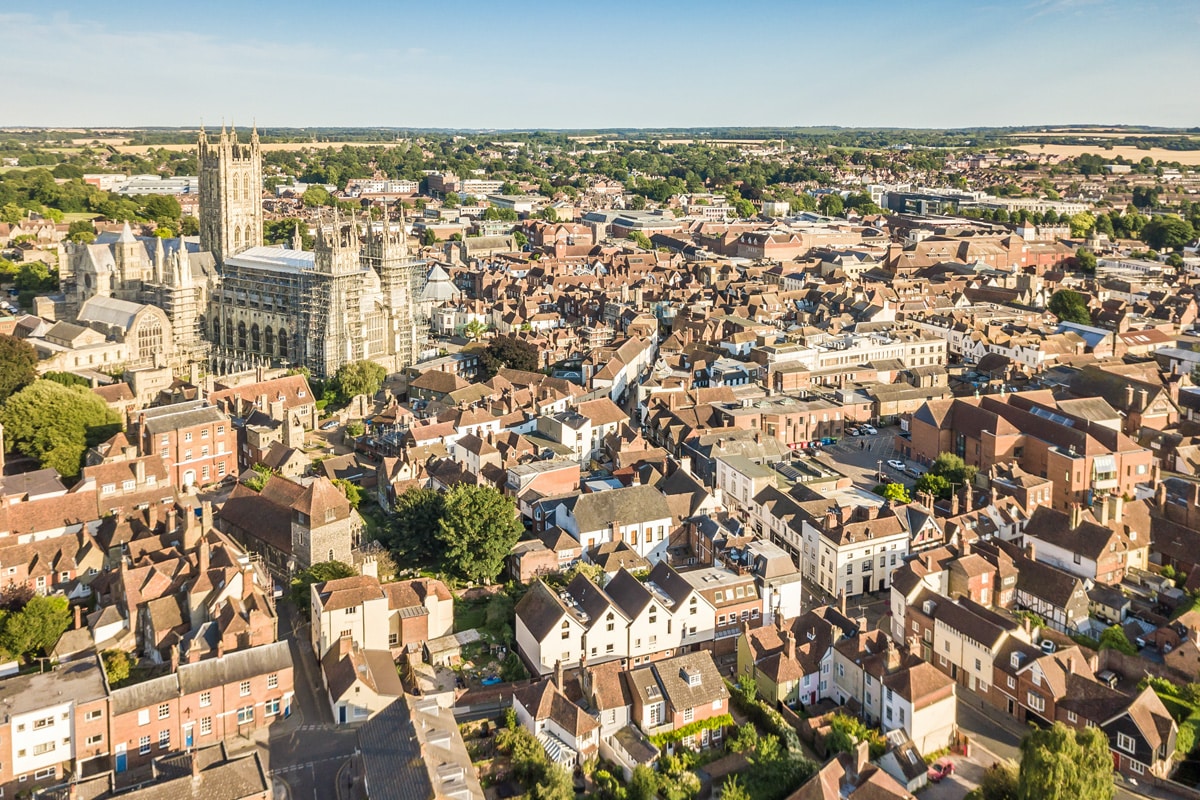 Property Values in Canterbury
Kent generally has much cheaper property than London and the South East of England. However, Canterbury is more expensive than many other parts of Kent. Canterbury is still very good value compared to some Kent towns such as Sevenoaks and Royal Tunbridge Wells, however.
According to HM Land Registry figures the average current property price in Canterbury is £309,206. This compares to an average property price in the South East of around £329,000.
It is possible to find cheap investment property in Canterbury, however. According to Rightmove and Zoopla, you can buy property in Canterbury from around £65,000.
Canterbury hasn't been that popular with London commuters in the past. This report says that house prices in Canterbury are rising due to interest from those looking to move out of London as a result of the Covid pandemic.
Rental Demand in Canterbury
Canterbury has a buoyant rental market. Buy-to-let landlords can rent to the local market, student market and tourists too.
According to Home.co.uk's Canterbury Market Rent Summary, the average monthly rent landlords in Canterbury can expect to charge is currently £1,356. The figures show that average rents for different types of Canterbury buy-to-let property are £713 PCM for a one-bed property, £1,145 PCM for a two-bed property, £1,297 PCM for a three-bed property, £1,553 PCM for a four-bed property and £1,826 PCM for a five-bed property.
Canterbury can offer sound rental yields for investors. Property.xyz figures report that average gross yields in Canterbury (based on the CT1 and CT2 postcode areas) range between 5.5% to 5.7%.
If you're considering setting up or buying an HMO or shared house or student shared house in Canterbury you can find more details about HMO licensing from Canterbury City Council here. Canterbury City Council also has an Article 4 direction in many locations which means you will need planning permission to convert a house into an HMO.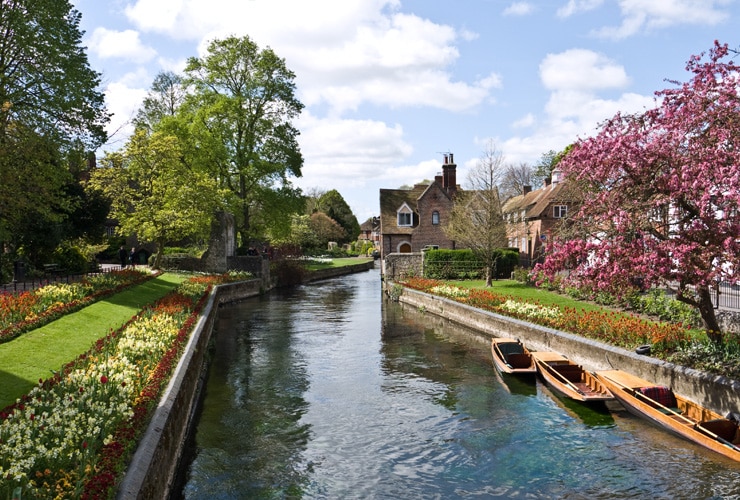 Property Investment in Canterbury
Population: 55,000
Average House Price: £309,206
Here we'll take a quick tour of the Canterbury property market.
Canterbury's historic city centre is a popular place for city living property. The city centre offers many residential side streets which are quiet but just a few minutes away from city centre amenities and popular with buyers and tenants. Investors can choose from property types including traditional terraces, cottage property and larger Georgian period houses some of which have been converted into flats. There are also new-build apartments in some city-centre locations.
Canterbury's suburbs offer a wide range of property types including Victorian property, property built between the wars and newer homes from the 1960s to the present day. Canterbury's suburbs are generally cheaper than the city centre and surrounding villages and some areas can offer good value to buyers and investors.
Areas in the west of Canterbury include Harbledown and Rough Common. Harbledown is
technically a separate village which has been absorbed into the city over the years. It has its own high street and a conservation area at its heart.
To the north-west, Hales Place is a Canterbury housing estate offering good value property and which is popular with landlords and students as a result. The University of Kent also has its large parkland campus in this part of the city.
South Canterbury locations have good access to the A2, Canterbury East railway station, out of town shopping facilities and the city centre and are generally good value property areas. Thanington is a one-time small village which has expanded and become a suburb. Wincheap is also close to Wincheap Industrial Estate where many businesses are located.
East Canterbury is a sought after residential spot due to several secondary schools and the Kent & Canterbury Hospital being located here.
To the south-east of Canterbury city centre, a major new community is under development. Covering an area of 565 acres Mountfield Park will provide 4,000 new homes, including affordable housing, two new primary schools, a doctors' surgery, a dental practice, local shops, a community centre with an indoor sports hall and commercial property. Mountfield Park will take 15 years to complete and will eventually be one of the largest new communities in South East England.
Investors considering Canterbury property might also consider some of the villages surrounding the city. These are popular with those who want to live in the Kent countryside but also be close to Canterbury and commute around Kent. Properties in these areas offer more space but can be more expensive than the city itself.
Popular villages surrounding Canterbury include Chartham, Chilham, Bekesbourne, Bossingham, Bridge, Fordwich, Ickham, Littlebourne, Patrixbourne, Petham, Stelling Minnis and Wickhambreaux.
About Our Data
Note: Population estimates are based on information provided by Localstats. Current average asking prices are taken from HM Land Registry data and Zoopla. Buy-to-let yields by postcode are taken from Property.xyz.