Areas of Colchester: Buy-to-Let Property Investment Hotspots

by Property Investments UK

The Property Investments UK editorial team have been researching and writing about the UK's property market for more than a decade.
Colchester is one of the UK's newest cities. City status can help to raise the profile of a newly created city, and could help to boost the economy and the property market too. With that in mind here's what investors need to know about buy to let in Colchester.
Why Invest in Colchester?
Colchester is in Essex and is around 60 miles to the north east of London. It has a population of around 192,000.
Formerly a town, Colchester was awarded city status following the 2022 Platinum Jubilee Civic Honours. In fact, Colchester also has the honour of being the first Roman city in Britain and also the first British capital. The Romans knew Colchester as Camulodunum.
Local services in the city are provided by Colchester City Council.
Originally a historic market town and garrison town the population of Colchester has grown fast in recent years as a result of extensive new house building. The population of Colchester is forecast to be 206,470 in 2025 and 214,094 in 2030 which will boost the demand for houses to buy and rent.
Colchester is home to a large army garrison and the military presence is an important contributor to the local economy. The main employers in Colchester as well as the army are also in the public sector and include the local authority, hospitals and the University of Essex. Other Colchester employers include tourism, care, construction, green energy and creative, digital and tech.
Although Colchester is some distance from London it has good rail connections to the capital. This has helped make Colchester popular with London commuters looking for good-value property in recent years, helping to boost the property market in the process.
Zoopla has previously named Colchester as London's best-value commuter location.
Colchester has good road connections via the A12 and A120. It is also within easy reach of Stansted Airport which offers a wide range of European flights.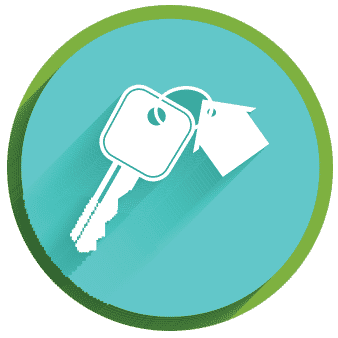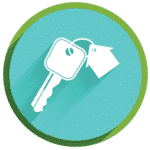 Access our selection of exclusive, high-yielding, off-market property deals and a personal consultant to guide you through your options.
Colchester is undergoing a £3bn transformation, making it a location with ambitious growth plans. Plans include creating new sports and leisure experiences and plenty of attractive new housing and an improved city centre.
Colchester is a fast-expanding city. It has been a focus for new housebuilding in recent years, with many new build developments in and around the city and more are planned. One of these is the Tendring Colchester Borders Garden Community. The new community could ultimately have 7,000-9,000 new homes plus new schools, shops, public amenities and industrial and commercial developments providing more jobs.
Colchester also benefits from easy access to rural Essex and the coast including popular visitor spots like Mersea Island, Brightlingsea and Clacton on Sea. Other local sights in the city include Colchester Zoo, Colchester Castle and Colchester Castle Museum.
Colchester is a university city so may offer opportunities for student accommodation investors. The University of Essex has 17,000 students overall and has its main campus at Wivenhoe Park. Popular areas for privately rented student accommodation include the Quayside, Hythe and Greenstead.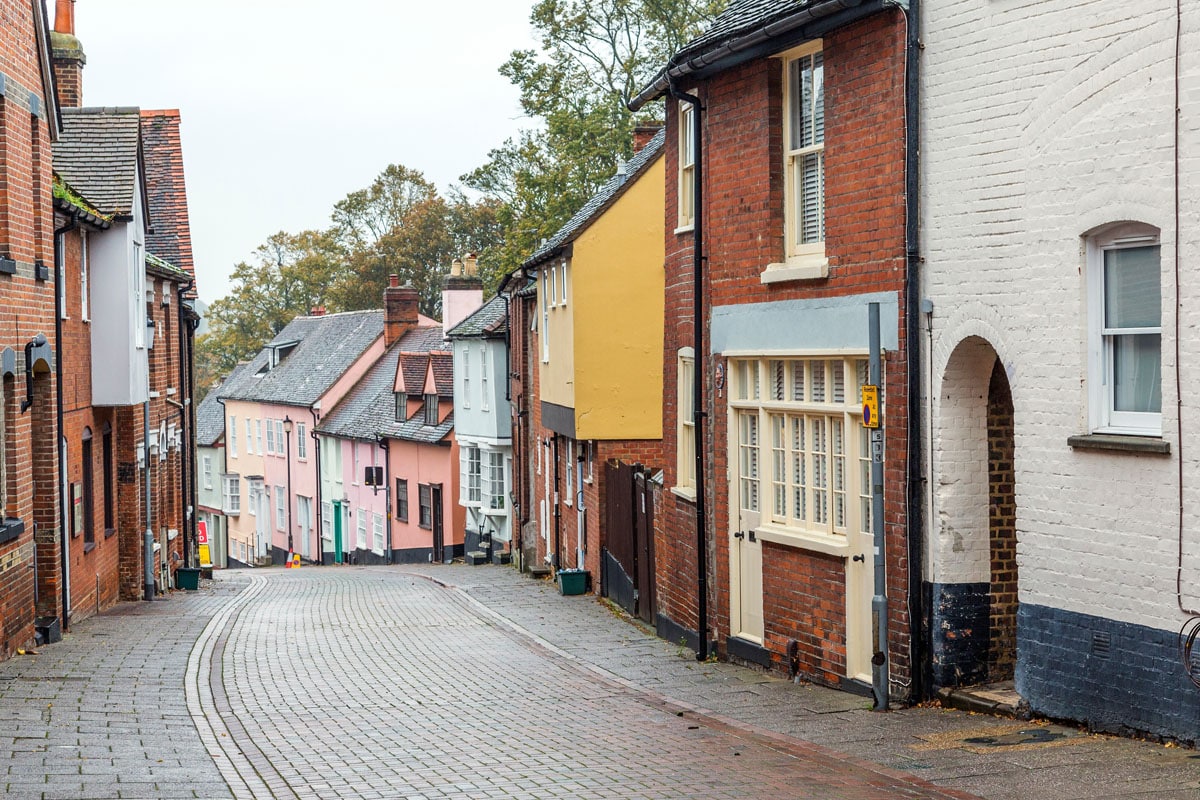 Property Values
Average house prices in the east of England are well above average. However, Colchester by and large has very good value property prices.
The average house price in Colchester is currently £330,435 according to HM Land Registry figures. This means that an average property in Colchester costs 33% less than the regional average of £500,000 meaning very good value for buyers and investors by comparison.
Investors can find some cheap investment property in Colchester too. The cheapest property you can buy in Colchester is currently around £90,000 according to Rightmove and Zoopla.
Although past performance shouldn't be taken as an indication of future performance Colchester property investors have done very well in recent years. According to property xyz, figures house prices in some parts of Colchester have risen 21.8% over five years.
Rental Demand
Colchester buy-to-let investors will find demand comes from locals and those who come to work in the Colchester area. As a result of its good rail service into London Colchester is also popular with those who need to travel or commute into London.
The Colchester Market Rent Summary from Home.co.uk says that the average rent landlords can earn in Colchester is currently £1,204 per month. Average monthly rents for different Colchester property types are £804 PCM for a one-bed property, £1,019 PCM for a two-bed property, £1,448 PCM for a three-bed property, £1,887 PCM for a four-bed property and £1,975 PCM for a five-bed property.
Property investors will also want to consider where the best, letting yields are to be had in Colchester. Attractive property prices alongside strong rents mean that Colchester can offer some strong rental yields.
Data from property.xyz suggests that investors can find an average long let gross yield of 4.8% in Colchester based on the CO1 postcode.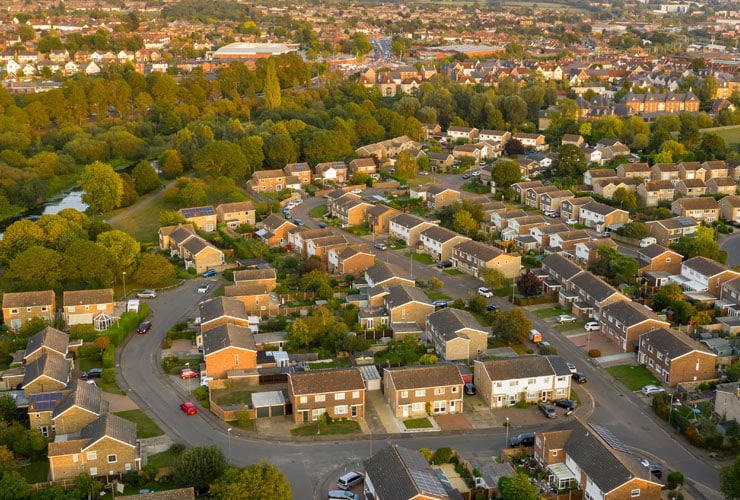 Landlord Licensing
HMO or shared accommodation is one opportunity property investors in the Colchester area might look at. More information on HMO licence requirements for the area is available from Colchester City Council here.
Colchester City Council does not currently operate additional or selective licensing schemes and there are no Article 4 directions relating to HMOs within the city.
Property Investment in Colchester
Population: 192,000 approximately
Average House Price: £330,435
Colchester's city centre is mainly a commercial area. However, the streets around the city centre, north and south of the River Colne, offer period houses and traditional terraces. These appeal to tenants who want good access to the city centre and to the mainline Colchester train station.
North Colchester areas include Braiswick, Highwoods, Mile End and St. John's. North Colchester suburbs have good access to Colchester train station and the A12. Colchester Hospital, Colchester Business Park and the Severalls Industrial Park, all of which provide many jobs, are in this part of the city. There are many new build houses and apartments on this side of the city.
Areas to the east of Colchester include Greenstead, Hythe, St. Anne's and Parsons Heath. The University of Essex campus is located on this side of the city at Wivenhoe Park. Hythe has a train station with local services into Colchester and further afield. There are some good-value property areas here.
South Colchester areas include Barnhall, Berechurch, Blackheath, Maypole Green, Mockwick and Shrub End. There are some popular residential suburbs with mid-priced properties here. Colchester Town train station is in this part of the city. It offers mainly local stopping services so it is not quite as convenient for London commuters.
West Colchester areas include Lexden and further out Beacon End, Stanway and Stanway Green. This side of the city has good access to the A12 and A120 for commuters, access to Colchester's city centre and to train stations in both Colchester and Marks Tey which both have direct services to London Liverpool Street. Some of Colchester's most sought-after streets are on this side of the city, and prices are higher than the local average.
The villages surrounding Colchester are very popular with those who work in the city but tend to have higher property prices than the city itself. Wivenhoe which is just 3 miles to the south east of Colchester is a popular residential spot with buyers and tenants. It has its own train station and easy access to the coast.
Read More
About Our Data
Note: Population estimates are based on information provided by Localstats. Current average asking prices are taken from HM Land Registry data and Zoopla. Buy-to-let yields by postcode are taken from Property.xyz.