Areas of Dudley: Buy-to-Let Property Investment Hotspots
Most people bypass Dudley in favour of the bright lights of nearby Birmingham. But Dudley has a lot to offer: There's a £1 billion investment programme aimed at regenerating the town alongside a new tram line to transform local travel. Dudley also has property over 25% cheaper than the national average.
Why Invest in Dudley?
Dudley is one of the West Midlands' largest towns and has a borough population of around 312,000. Dudley is only around eight miles west of Birmingham.
Dudley is within the Dudley Metropolitan Borough Council area. Other towns in the borough include Brierley Hill, Halesowen and Stourbridge.
Dudley was originally a market town but it grew fast during the industrial revolution when it became a centre for heavy industries including coal and iron production. The area around the town is known as the Black Country as a result of its industrial past. The Black Country covers parts of the boroughs of Wolverhampton, Sandwell and Walsall too.
Today Dudley's local industries are mostly in light manufacturing and services. There is also work underway to attract new, modern industries to Dudley which could increase employment in the area. The Very Light Rail National Innovation Centre (VLRNIC) and Autonomous Vehicle Initiative site are being established in Dudley.
Dudley is also a major centre for retail thanks to the large Merry Hill shopping and leisure centre at Brierley Hill, which is one of the largest retail parks in the UK. Merry Hill attracts visitors from right across the West Midlands.
Although it is mainly a working town Dudley also has a little-known historic side too, which attracts over 300,000 visitors a year. Attractions in Dudley include Dudley Castle, Dudley Zoo and the Black Country Living Museum.
Dudley has a great strategic location in the Midlands which makes it attractive as a place for businesses to locate to. It's also a popular commuter location for those who work around the West Midlands area. Dudley is close to the M5 with connections to the M6 and the national motorway network. There are direct rail services from several stations around the area. Birmingham New Street is only around 20 minutes by train.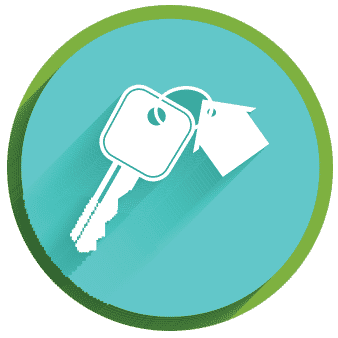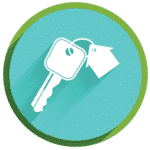 Access our selection of exclusive, high-yielding, off-market property deals and a personal consultant to guide you through your options.
A really exciting development for Dudley which could benefit the Dudley property market is the Wednesbury to Brierley Hill extension of the West Midlands Metro tram network. The new 11km line with 15 stops will connect Dudley with Birmingham in 40 minutes, Wolverhampton in 30 minutes and will enable travel between Birmingham and Brierley Hill in under an hour. Tram services could start in 2024.
The new Dudley Transport Interchange will connect bus, Sprint rapid bus and tram services in the town.
Dudley is home to some exciting regeneration plans which are designed to make it more attractive as a place to live, visit and do business and could benefit the property market here. There is a £1 billion investment programme in Dudley to improve transport, education, innovation, leisure and housing and aimed at bringing jobs, housing and business investment to the town.
Regeneration projects in Dudley include the newly opened Black Country and Marches Institute of Technology designed to improve skills in science, technology, engineering and maths (STEM) and the creation of a new university park in the area. The Castle Hill Vision to improve Dudley Zoo and Dudley Castle and the Castle Hill Woodland and expansion of the Black Country Living Museum are designed to attract more leisure visitors to Dudley.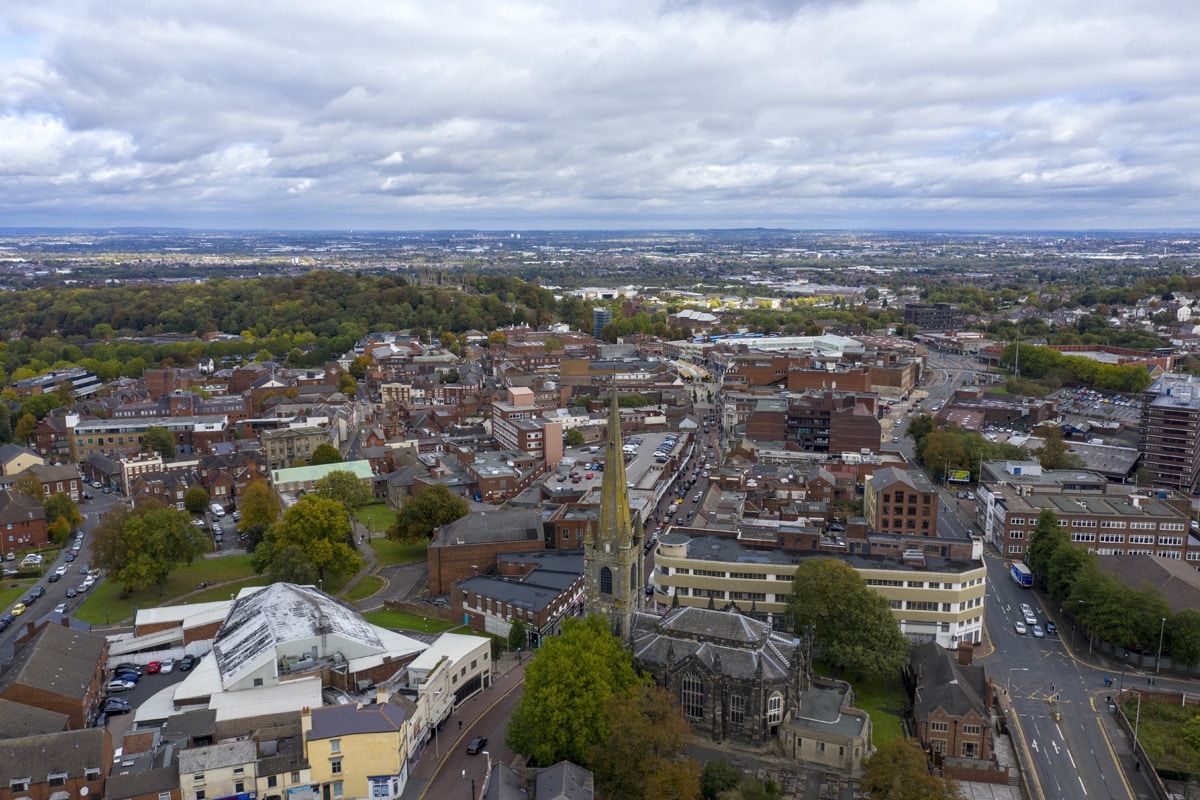 Property Values in Dudley
The West Midlands region overall has good value property prices. Dudley in particular has low property prices compared to most of the country and even compared to much of the Midlands.
The average house price in Dudley is currently £211,729 according to HM Land Registry figures. This means that Dudley property is well over 25% cheaper than the average property price in England. Dudley property is also cheaper, just, than Birmingham nearby.
It's possible to invest in Dudley property for much less than this though. The cheapest property you can buy in Dudley is currently around £54,000 according to Rightmove and Zoopla.
Research on property xyz suggests that some property in Dudley has returned up to 32% growth over the past five years.
Rental Demand in Dudley
Rental demand in Dudley is mainly from locals and those who come to work in the Dudley area. Dudley is also a popular place to rent with those who need to commute and travel around the West Midlands area.
Home.co.uk's Dudley Market Rent Summary says that the average rent landlords here can earn is currently £674 per month. Average monthly rents for different Dudley property rentals are £528 PCM for a one-bed property, £698 PCM for a two-bed property, £803 PCM for a three-bed property and £975 PCM for a four-bed property.
Investors will also want to consider where the best letting yields are in Dudley. Below average property prices and strong rents mean that Dudley can offer some attractive rental yields. Dudley and the surrounding area is covered by some or all of the Dudley DY1, DY2, DY3, DY4, DY5, DY6 and DY8 postcode areas.
Current figures from property xyz suggest that investors can find an average long let gross yield of 4.5% in DY1, 4.7% in DY2, 3.6% in DY3, 4.4% in DY4, 4.6% in DY5, 3.6% in DY6 and 3.3% in DY8.
HMO or shared accommodation is one opportunity property investors in Dudley might consider. More information on HMO licence requirements for the area is available from Dudley Metropolitan Borough Council, here. Dudley Council is also currently considering introducing an Article 4 direction meaning all new HMO properties would need planning permission.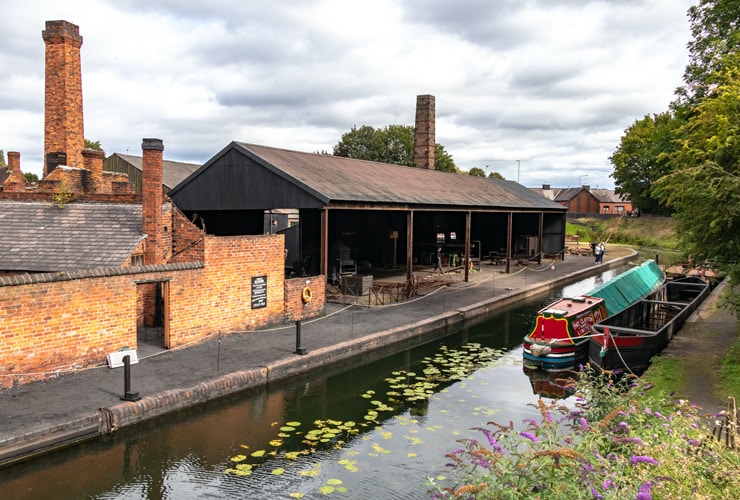 Property Investment in Dudley
Population: 312,000 approximately
Average House Price: £211,729
Central Dudley is a mixed commercial and residential area. Property types here include terraces, apartments and some period houses. It is generally a good value property area. The planned Portersfield development could transform the town centre with new homes, shops and leisure.
North Dudley districts include Coseley, Roseville, Sedgley, Wallbrook and Wren's Nest. These districts have good access into Dudley itself as well as into Wolverhampton to the north. Unlike Dudley itself, Coseley has a train station with services to Walsall and Birmingham.
Districts to the east of Dudley include Dixon's Green and Kates Hill. Some areas on this side of town are in the Sandwell Council area rather than Dudley. You can check which area a property you may be interested in is located in, here. These areas appeal to those who want easy access to the workplaces around here, the motorway network and towards Birmingham.
Districts to the west of Dudley itself include Gornalwood, Kingswinford, Lower Gornall, London Fields, Pensnett and Russells Hall. The Pensnett Trading Estate is one of the largest business parks in the area. With over 200 companies located here, it provides many jobs making the surrounding area popular with renters.
Dudley's largest residential suburbs are to the south of the town itself. Areas on this side of town include the small towns of Brierley Hill, Halesowen and Stourbridge, which have their own local amenities, and the suburbs of Amblecote, Darby End, Lapal, Lye, Netherton, Withymoor, Wollaston, Woodside and Wordsley.
Buyers and tenants are particularly attracted to this side of town as there is good access into Dudley town centre itself, the large Merry Hill shopping centre, to the motorway network and a number of large business parks providing many jobs. It is also within reach of rural Worcestershire and Staffordshire.
Property investors who are interested in investing in Dudley property may also be interested in other nearby areas:
About Our Data
Note: Population estimates are based on information provided by Localstats. Current average asking prices are taken from HM Land Registry data and Zoopla. Buy-to-let yields by postcode are taken from Property.xyz.