Estate Agent Fees and Contracts: A Complete Guide for Homesellers
Estate agent fees can amount to many thousands of pounds, and their contracts can be complicated and difficult to understand. Here we'll look at how much estate agent fees are likely to be, and at what you need to know about estate agent contracts.
What do Estate Agents Charge?
First of all, it's important to realise that estate agents' fees can vary according to a number of factors. These include whether you use an agent who works on a commission basis, or whether you use a flat fee estate agent.
Selling your house by charging a commission on its eventual selling price is the method traditionally used by most estate high street agents. Often this is on a no sale, no fee basis only payable when the property is sold.
Some estate agents charge a fixed fee rather than a commission to sell a house. This is the method usually used by the newer online or hybrid estate agents which often don't have high street offices. Often this is an upfront fee payable whether they sell your house or not.
In either case, actual estate agents' fees and commission can also vary according to the individual agent, the area and even the type of property being sold.
You can also negotiate an estate agent's fees or commission too in many cases, so you may pay less than they initially ask for.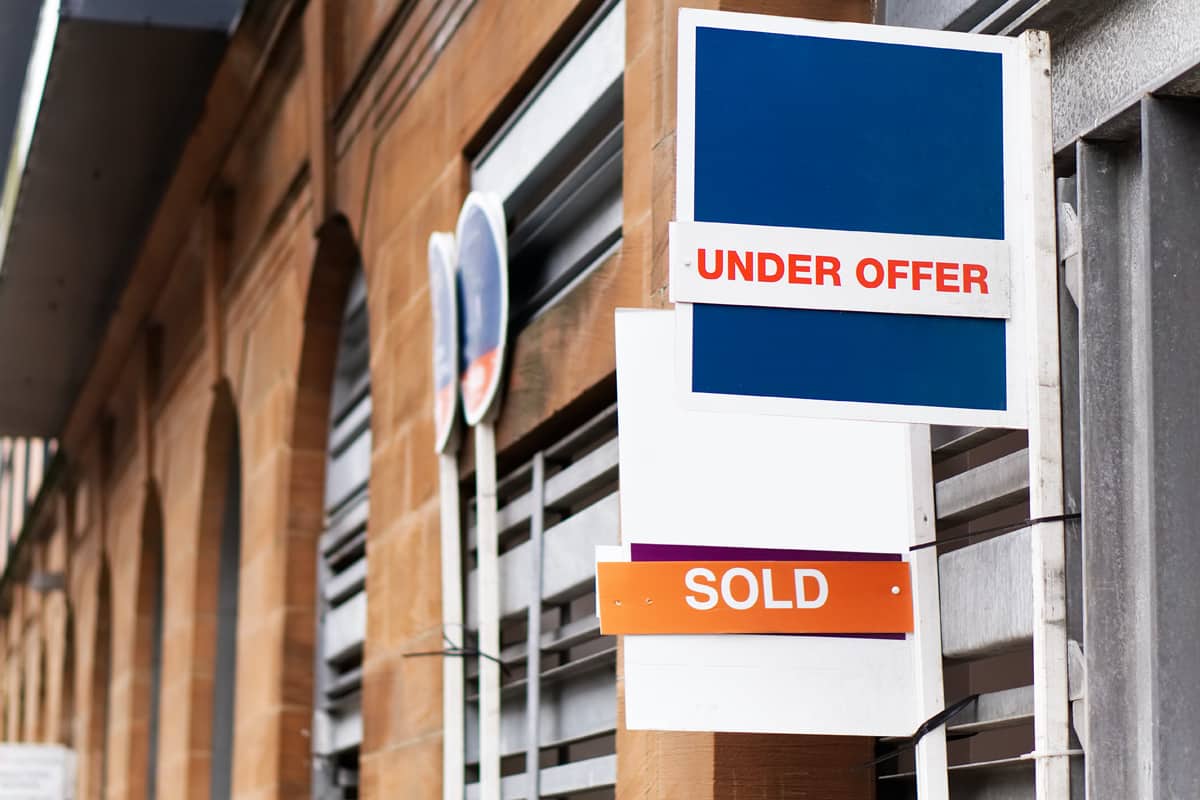 Average Estate Agency Fees
Estate agency commission can be as little as 0.5% or as much as 3% or more of the eventual selling price of a property, plus VAT. A survey by The Advisory found that in England and Wales, the current average high street agency fee is 1.18% plus VAT for a sole agency agreement on a no sale, no fee basis. Quoted fees range between 0.85% and 3.07% although the average estate agency commission is 1.53%.
For fixed-fee estate agencies, Money Saving Expert says that online estate agents charge anything between £99 and £1,695. A survey by The Advisory found that the average fee charged by online or hybrid estate agents is £875 plus VAT.
Estate Agent Contracts – What you Need to Know
When you instruct an agent to sell your house you'll be asked to sign an agency agreement with them. This includes their estate agency terms and conditions and is a legal contract with the estate agency. So it's essential to read an estate agency contract carefully, make sure you understand everything and ask any questions you need to before signing.
Estate agent contracts are regulated by law according to The Estate Agents Act 1979 and The Estate Agents (Provision of Information) Regulations 1991. These regulations mean an estate agent must give the seller (or vendor as they're known) certain information about the sales agency agreement with them before the contract is signed.
Here's what should be covered in an estate agency contract:
What the estate agent will do. This will usually cover marketing the property and finding a buyer.
What the vendor will do. This will usually cover providing accurate information about the property, allowing viewings and paying the agreed fees.
The amount of the estate agent's fee, how it is calculated and an estimate of what it is likely to be.
An estate agent's commission may be stated exclusive of VAT but the contract should show the VAT payable too. For example, if the expected selling price of a house is £200,000 and the estate agent's commission is 1% the total payable will be £2,000 + 20% VAT = £2,400 in total.
What other expenses may fall due under the contract with an amount or estimate of them. For example, a sign board, enhanced marketing, conducted viewings or an EPC.
Some things the estate agent does might be described as out of pocket expenses and payable whether your house is sold or not.
How the contract with the estate agent may be terminated. Note that there may be a so-called tie in period, and you may have to give a period of notice to cancel the agreement.
Under what the circumstances the seller or vendor will become liable for the agent's fee or commission. This might be when they make what is known as an effective introduction of a buyer.
When the estate agent's fee or commission will actually be payable. This might be upfront, or when contracts are exchanged with the buyer – which is not usually the same as the completion date or moving date.
An explanation of key terms such as 'sole agency' and 'sole selling rights'. More information on these terms later.
What redress scheme the estate agent is a member of. More about estate agency redress schemes later.
Estate agents must also declare any personal interest in transactions, give information about other services they may be providing (such as financial services to buyers) and ensure that all offers are forwarded promptly to sellers.
The law also gives sellers a 14 day cooling off period if the agency contract is signed in the home or anywhere other than the estate agent's premises.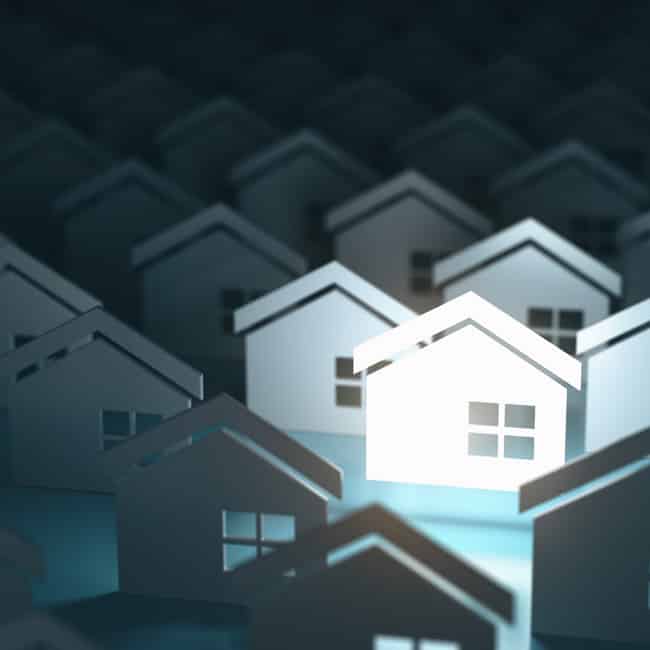 Sell Your Investment Property in Days
Any condition, tenanted or vacant, for it's full market value. Offers in 3-5 days. No sale, no fee.
What the Terms Used in Estate Agency Contracts Mean
Here's an explanation of some of the key terms which may be used in estate agency contracts:
Sole agency agreement. With a sole agency agreement you give only the one estate agent the right to sell your property. They are usually only entitled to their commission or fee if they introduce you to a buyer.
Multi agency agreement. With a multi agency agreement you can appoint several agents to sell your property if you wish to. Normally only the one who introduces the buyer is entitled to the agreed commission or fee. The commission or fee requested may be higher as a result of this.
Joint sole agency agreement. With a joint sole agency agreement several agents can offer the property for sale. If one of them introduces the buyer the commission or fee is divided between them.
Sole selling rights. Sole selling rights are not the same as a sole agency agreement. Sole selling rights mean that the agent is entitled to their fee or commission whoever sells your house. This can include if you also try to sell your house another way and if you find a buyer yourself.
Tie in period. A tie in period is the minimum time you must allow an agent to market your house before the agreement can be ended. This could be anything from no tie in period to 8-16 weeks. There may be a notice period too, ie. you have to give the agent a period of notice to end the agreement.
Tie in periods are important to bear in mind in case you change your mind about selling, if you are dissatisfied with service received from the estate agent and/or you want to appoint another estate agent.
Ready, willing and able purchaser. A ready, willing and able clause in an estate agent contract means that the agent is entitled to their fee if they just introduce a buyer who is ready, willing and able to buy. Such a clause can lead to having to pay an estate agent's fee even if your house sale does not actually go through and possible disputes about what does ready, willing and able purchaser actually mean.
Estate Agent Redress Schemes
It is a legal requirement for estate agents to belong to a government approved independent redress scheme. The role of independent redress schemes is to provide fair and reasonable resolutions in disputes between estate agents and consumers which includes both buyers and sellers. These redress schemes can order estate agents to put right anything they have done wrong, make an apology and pay financial compensation in some cases.
The approved redress schemes for estate agents are The Property Ombudsman and the Property Redress Scheme (who have recently set up a tenancy mediation service).