What is a Glass Link? An Elegant Way to Bring Two Structures Together

by Property Investments UK

The Property Investments UK editorial team have been researching and writing about the UK's property market for more than a decade.
Glass links are an architectural feature that is sometimes used in houses and commercial property. Here is what a glass link is, how and where glass links can be used and how to build a glass link.
What Exactly is a Glass Link?
A glass link is a structural glass building that is usually used to connect two adjacent structures. They can be used to combine two separate buildings into one property.
Glass links are most frequently used to link an older part of a property with a newer part of it. Glass links can also be used as part of a new build design too.
While a glass link has a practical purpose it also has an aesthetic purpose. A glass link is also considered to be an attractive architectural feature or design feature.
A glass link is also sometimes known as a glass corridor or a glass walkway.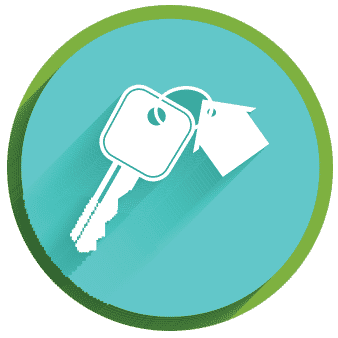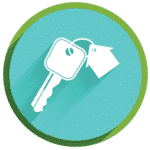 Access our selection of exclusive, high-yielding, off-market property deals and a personal consultant to guide you through your options.
Typical Uses
Architects sometimes consider the use of glass links when planning the addition of a new build extension onto an existing older building, and where simply building it onto the side would be unattractive.
Glass buildings are sometimes considered where there is a requirement to link a listed building with a new or non-listed building. Glass links may be used to satisfy planning requirements which restrict what can be done to listed buildings, or structures within the curtilage of a listed building.
Examples of the use of a glass link in this way include linking a converted barn to a new build extension using a glass link. A thatched cottage could also be extended in a sympathetic and attractive way by providing a glass link to a new extension.
In some cases, glass links can be used to provide additional living space. Other ways of doing this include building a glass room or a glass box extension.
Glass links can also be used to link or create a feature in commercial buildings.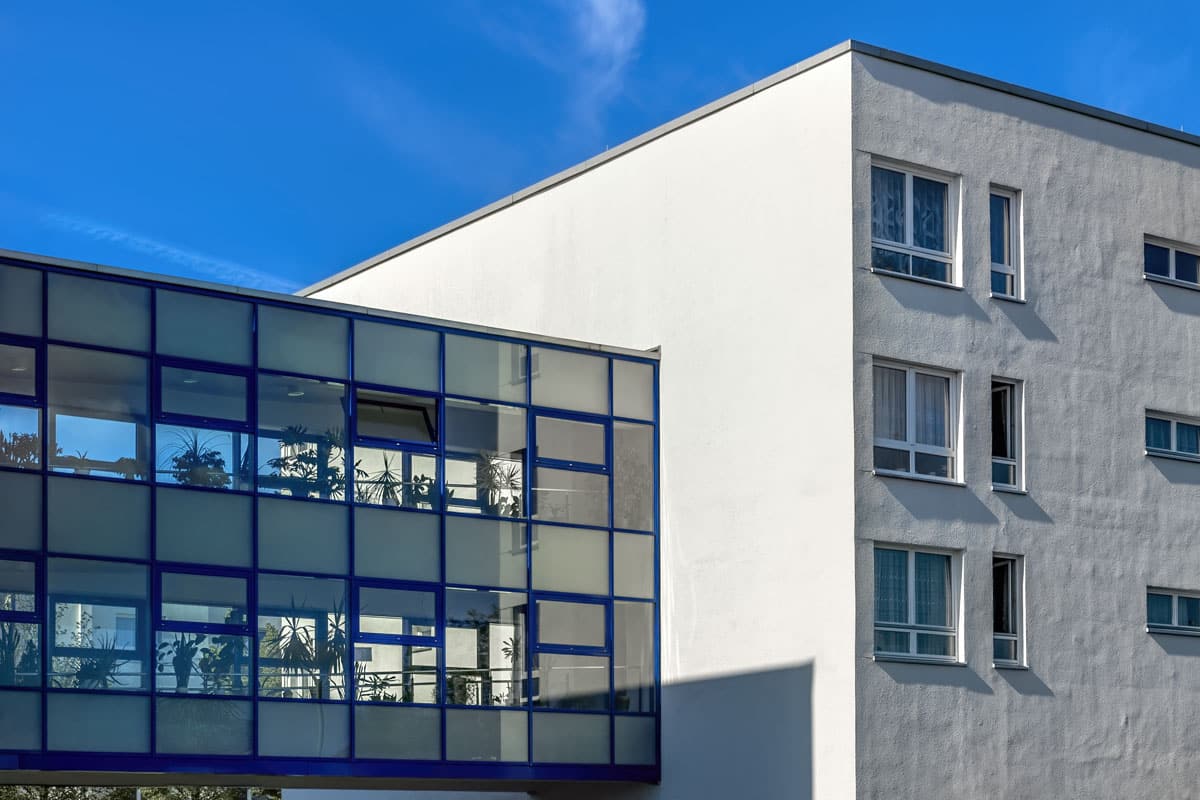 Pros
The advantages of glass links are many. They allow two different buildings which are part of the same property to be linked together in both a practical and attractive way.
Glass links are considered an architecturally attractive contemporary design. Their minimalistic design can add a 'wow factor' to a property.
Glass links allow light to flood into a property. They give a property an airy and spacious feel. They can maximise the views from inside a property too.
Cons
Glass links also have some disadvantages. Glass links are often not very thermally efficient. They can be cold in cold weather and hot in hot weather – so thought needs to be given to heating and ventilation when building a glass link. Glass links do not provide a high level of sound insulation.
Glass links can involve privacy issues.
Glass links also require regular cleaning and maintenance to keep them looking good.
Glass links may also have safety implications and this needs to be considered as part of the original design.
What is a Glass Link Made Of?
Glass links are, as the name suggests, made of glass. This should be specialised structural glass.
There are several different ways of making a glass link, however. A glass link may be made of single-glazed, double-glazed or triple-glazed panels. Single-glazed glass links have a cleaner, more minimalist appearance although double or triple-glazed glass links will be more thermally efficient.
The glass panels can be framed or can be frameless.
Glass links can use special types of glass which have special properties. They can use low iron glass, solar glass or reflective glass for example.
Glass links may also incorporate opening windows and doors where required. They may have glass roofs but may also have a conventional roof structure with glass walls.
Glass links will also usually incorporate some supporting structure. This may consist of glass, steel or aluminium beams. Glass-to-glass joins may be made with silicone seals.
Construction
A glass link is generally not something that can be bought off the shelf. Glass links are usually custom designed and made to fit each individual property.
You would usually need to hire an architect, designer or structural engineer to design your glass link.
Glass link materials can be bought from specialist structural glass manufacturers and suppliers.
Glass links should be installed by a builder with a knowledge of how to assemble and join this type of structure. Glass links need appropriate foundations, need to be fully weatherproof and, ideally, need to be joined to the adjacent buildings in a neat and seamless way.
Planning Permission
In many cases, you will not need planning permission for a glass link. Depending on the type of property and dimensions a glass link may be built under what is known as permitted development rights.
If your property is a listed building, or in a conservation area, national park or similar area then you are likely to need planning permission for a glass link. (A listed building will also need listed building consent.)
If you are planning to build a glass link you should always check if planning permission is needed with the planning department of your local council.
Costs
What a glass link costs to build will depend both on the size of the glass link and the type of glass link materials used.
Glass link specialists IQ Glass advise that a glass link is likely to cost around £3,000 per m2 for the glazing. They also advise that the cost of hiring an architect or designer and structural engineer should be included when estimating the total cost of a glass link.