Areas of Greenwich: Buy-to-Let Property Investment Hotspots
Greenwich is as little as five miles away from central London yet it could be a world away. Parts of Greenwich are known for their parks, leafy streets and historic buildings… while others are known for their very attractive property prices. Property investors can buy a three bedroomed house in parts of Greenwich for the price of a flat in central London.
Why Invest in Greenwich?
The London Borough of Greenwich, more correctly known as the Royal Borough of Greenwich, is in south-east London. Greenwich has a long boundary with the River Thames. Greenwich is administered by the Royal Borough of Greenwich Council.
Areas of Greenwich as well as Greenwich town centre itself include Abbey Wood, Avery Hill, Charlton, Eltham, Greenwich Peninsula, Kidbrooke, Plumstead, Shooter's Hill, Thamesmead and Woolwich.
GMT or Greenwich Mean Time was named after Greenwich. Greenwich is the location of the Greenwich Prime Meridian which divides the eastern and western hemispheres of the world and is the basis of all world time.
Greenwich is one of the oldest parts of London with historic royal connections and a maritime past. It has a number of sites that attract tourists from around the world. Greenwich is partly a UNESCO World Heritage Site and places of interest include the Cutty Sark, Greenwich Park, The Queen's House, Old Royal Naval College, National Maritime Museum, the Royal Observatory, Greenwich Market plus Eltham Palace and Gardens. The O2 Arena is also in Greenwich.
Greenwich has good transport links around London. Central London can be reached in as little as 10 minutes from central Greenwich. Greenwich is served by the London Underground, Docklands Light Railway or DLR and national rail services. Southeastern and Thameslink run trains run every 10 minutes from London Bridge to Greenwich, Charlton, Woolwich and Eltham. There are also services into central and West London on the Thames Clippers River Bus from Greenwich, North Greenwich and Woolwich.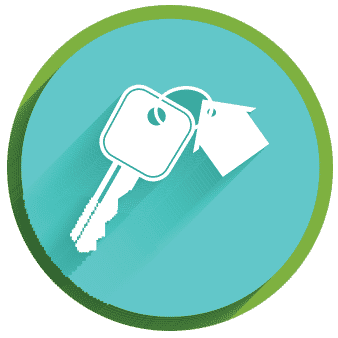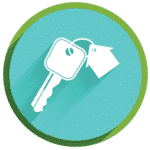 Access our selection of exclusive, high-yielding, off-market property deals and a personal consultant to guide you through your options.
Greenwich is connected to Canary Wharf and London Docklands north of the River Thames by the Woolwich Ferry, Blackwall Tunnel, Greenwich Foot Tunnel and the Emirates Air Line cable car. London City Airport is also easily accessible.
The area will be even better connected in the future, which could boost property prices in some areas of Greenwich. The Elizabeth Line (Crossrail) will open in 2022 and have stations at Woolwich and Abbey Wood. The Elizabeth Line will offer fast trains into the City of London, West End, West London and Heathrow Airport. The new Silvertown road tunnel under the Thames, due to open in 2025, will connect Greenwich Peninsula to East London.
Greenwich is also a student centre. The University of Greenwich has campuses on the Greenwich riverside and at Avery Hill as well as in Kent. Ravensbourne University London has a campus on the Greenwich Peninsula.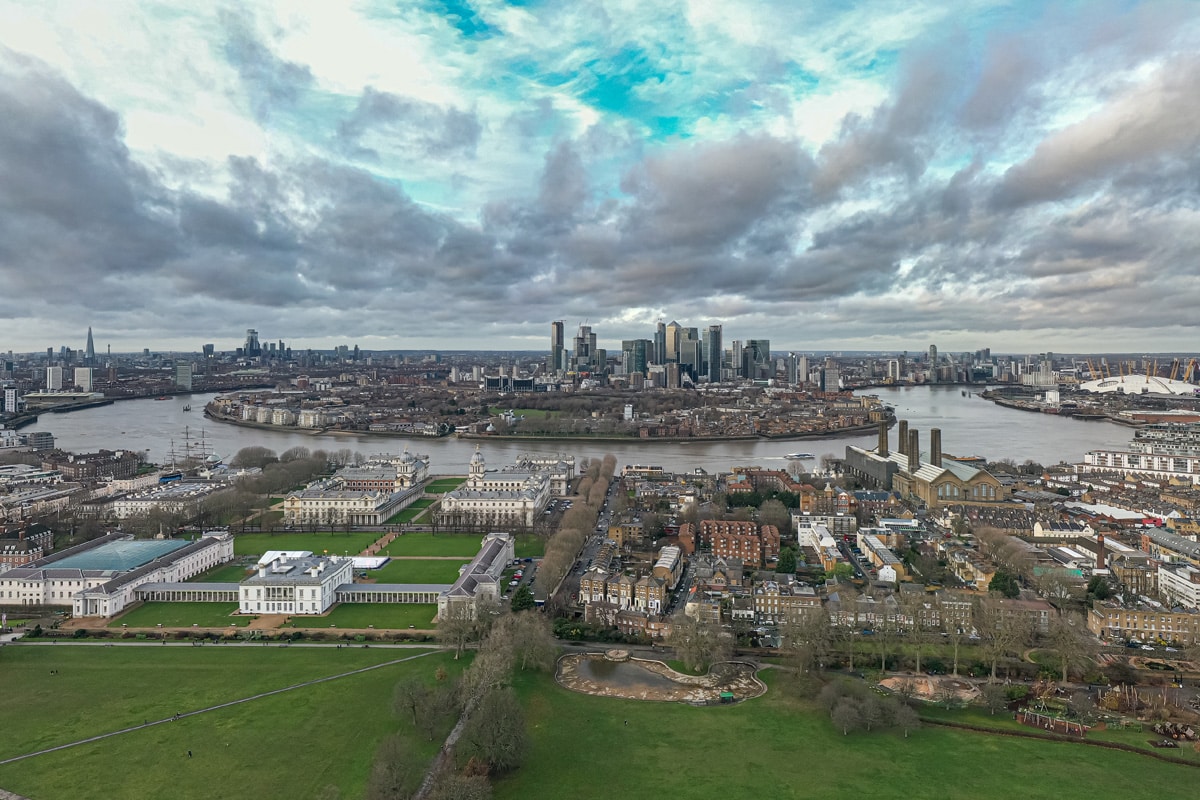 Property Values in Greenwich
Greenwich house prices are well below the London average. The average house price in Greenwich is currently £394,809 according to HM Land Registry data.
Property values vary in different parts of Greenwich borough. According to Zoopla and Rightmove property prices in Greenwich itself start at £220,000. Property prices in Eltham start at £200,000, property prices in Woolwich start at £145,000 while property prices in Thamesmead start at £120,000.
A recent Homes and Property report says part of Greenwich borough, Eltham, is one of London's best value areas to buy a property. It says it is possible to buy a three-bedroomed or larger house here for the price of a flat in central London.
Rental Demand in Greenwich
Greenwich buy-to-let landlords will find rental demand from local residents and also from London commuters, especially in those areas which have the best access to London and to the Canary Wharf business district. Areas in Zone 2 or 3 of Transport for London's zonal fares map are popular for commuter buy to lets.
Home.co.uk's Greenwich Market Rent Summary gives market rent information for Greenwich. The average monthly rent in Greenwich centre itself is currently £1,532. Home.co.uk's figures show that average rents for different types of houses or flats in Greenwich are: £1,282 PCM for a one-bed property, £1,627 PCM for a two-bed property, £2,127 PCM for a three-bed property, £2,344 PCM for a four-bed property with a five-bed property earning £2,878 PCM on average.
Rents are different in other areas: Home.co.uk says average rents are £1,396 PCM in Eltham, £1,104 PCM in Woolwich and £1,257 PCM in Thamesmead.
Actual yields will depend on local prices and rents and you can get average yield information for any area within Greenwich borough using Property.xyz. According to property xyz the average gross yield for a long term let is 3.1% in Greenwich itself (SE10 postcode). Yields in Eltham are 3.6%, yields in Woolwich are 3.4% and yields in Thamesmead are a strong 4.9%.
Investors who want to set up or buy an HMO in Greenwich will need an HMO licence. More information from the Royal Borough of Greenwich Council, here. The council is also planning to introduce a selective licensing scheme in some parts of the borough. This will mean that any privately rented single-family property within a designated area will need to be licensed with the council. More details here.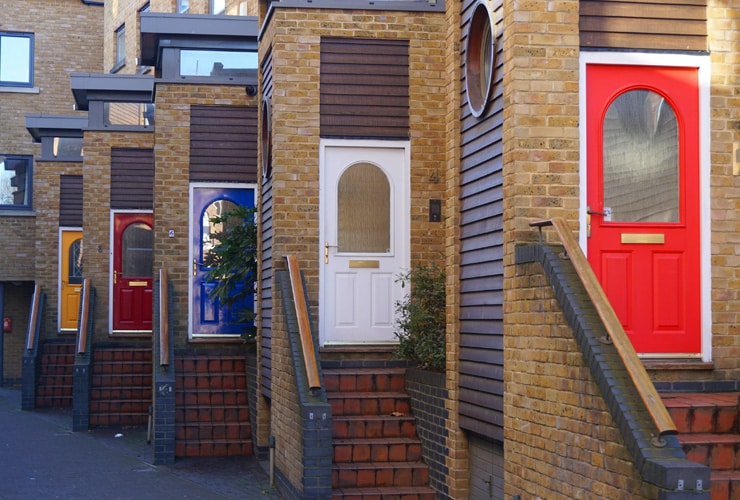 Property Investment in Greenwich
Population: 288,500 approx.
Average House Price: £394,809
Greenwich offers investors a range of different property types. Some areas have Georgian and Victorian period houses in leafy streets. Some areas have areas of 20th century suburban detached and semi-detached houses and flats. There are also many new build developments in parts of Greenwich offering contemporary apartments and family houses, with many more new build developments being planned for the area.
Greenwich town centre is in the north-west of the borough. As well as Greenwich including the historic Maritime Greenwich area it comprises part of Deptford, part of Blackheath and Kidbrooke plus the Greenwich Peninsula.
Greenwich town itself is the oldest part of Greenwich. It has many old and period properties some of which are located within conservation areas. Greenwich also has many of the area's tourist attractions and is also known for its markets, independent shops, pubs and eateries.
The west side of Greenwich itself, which is closer to amenities and has more transport links, is popular with London commuters. It tends to be a pricier part of the borough where the very best properties cost £2 million-plus. The east side of Greenwich isn't quite so well connected but has good value property and is very popular with families looking for more space for lower prices and rents.
At Greenwich Peninsula, a new suburb is being developed with 15,000 new homes in a riverside location plus shops, amenities and public open space.
The districts of Charlton, New Charlton, Woolwich, Shooter's Hill and Plumstead are to the east of Greenwich itself. Further east still is the districts of Thamesmead, Thamesmead North and Abbey Wood which is also partly in Bexley borough.
These parts of Greenwich borough are mixed residential and commercial areas which provide many jobs. The area has some traditional period properties and also large housing estates together with new build houses and apartments. There are some rundown areas but there are also exciting regeneration schemes here aimed at making the area more appealing as a place to live. This area is generally a good value property area.
Woolwich town centre is benefitting from major regeneration. Woolwich will also have a station on the upcoming new Elizabeth Line. Royal Arsenal Riverside is one major regeneration scheme that has brought luxury city living to the area. There is also a £1 billion development plan for Thamesmead to provide 20,000 new homes, thousands of new jobs, plus new leisure, cultural and commercial facilities.
Southern Greenwich districts include Avery Hill, Eltham, Middle Park and New Eltham. The southern part of Greenwich borough is quieter and more suburban with lots of open space. There are good national rail connections into London but also good road links on the A2 and A20 towards the M25 and Kent. The area offers several large housing estates which are popular with families who want access to London and good local amenities but more space than the areas closer to London. South Greenwich has some higher-priced streets but also areas which offer good value for London.
About Our Data
Note: Population estimates are based on information provided by Localstats. Current average asking prices are taken from HM Land Registry data and Zoopla. Buy-to-let yields by postcode are taken from Property.xyz.