Areas of Hastings: Buy-to-Let Property Investment Hotspots
Hastings is famous for a couple of things: One of them is for being one of the cheapest places to buy or invest in property in the south east of England. The other is for the Battle of Hastings in 1066. Here we'll look at the best areas of Hastings to invest in buy to let today.
Why Invest in Hastings?
Hastings is a traditional seaside town on the English Channel coast. Hastings is in the county of East Sussex.
Hastings is known for its connection with the Battle of Hastings in 1066 and for being one of the ancient Cinque Ports. Hastings is also known for its unique traditional fishing fleet where the boats are launched from the shingle beach, known locally as the Stade.
Once a large Victorian seaside resort Hastings is still a popular tourist and visitor spot today. Hastings is known for its sand and shingle beach, its long promenade and its independent shops and eateries, antique shops and traditional local pubs which help attract many visitors to the town.
Hastings attractions include Hastings Pier, its traditional cliff lifts or railways, Hastings Museum & Art Gallery, Hastings Fishermen's Museum, the True Crime Museum, Bluereef Aquarium, Hastings Contemporary and Hastings Country Park. Hastings is also the venue for a number of popular festivals such as Hastings Fat Tuesday and Hastings Old Town Carnival Week.
The Battle of Hastings site at Battle, around 6 miles out of the town, is also a popular attraction.
Hastings visitor economy provides jobs in the town, especially in the season. Hastings employers also include engineering, catering, motor trades, retail and construction. Other jobs include those in health, education and public services. Saga Group is one of the town's most well-known employers.
Hastings has train services to Ashford International, Brighton, Eastbourne, Gatwick Airport and London Victoria and London Bridge with local stations in the area at West St. Leonards, St. Leonards Warrior Square, Hastings and Ore.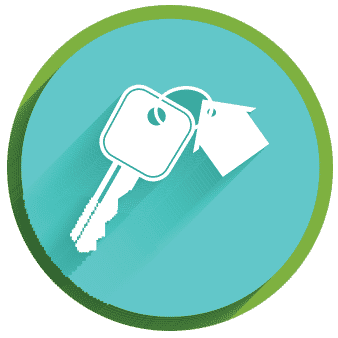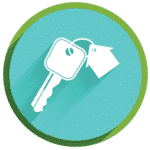 Access our selection of exclusive, high-yielding, off-market property deals and a personal consultant to guide you through your options.
Hastings to London takes as little as 83 minutes by the fastest train making Hastings attractive to those who want to live near the sea but travel to London regularly.
Hastings has even been named one of the best seaside commuter towns for those who work in London.
In the past Hastings gained a reputation for being rundown and deprived in parts. However, there has been regeneration in recent years aimed at making the town a more attractive place to live and visit, which should benefit the Hasting property market. Hastings Borough Council has a number of new regeneration projects ongoing too.
Some people regard Hastings as a really up and coming location. Hastings has even been called the Shoreditch of Sussex!
Local services in Hastings are provided by Hastings Borough Council. Some of the surrounding areas are part of the Rother District Council area, however.
Just to the west of Hastings the small town of St. Leonards on Sea, known locally as St. Leonards, is part of the Hastings urban area.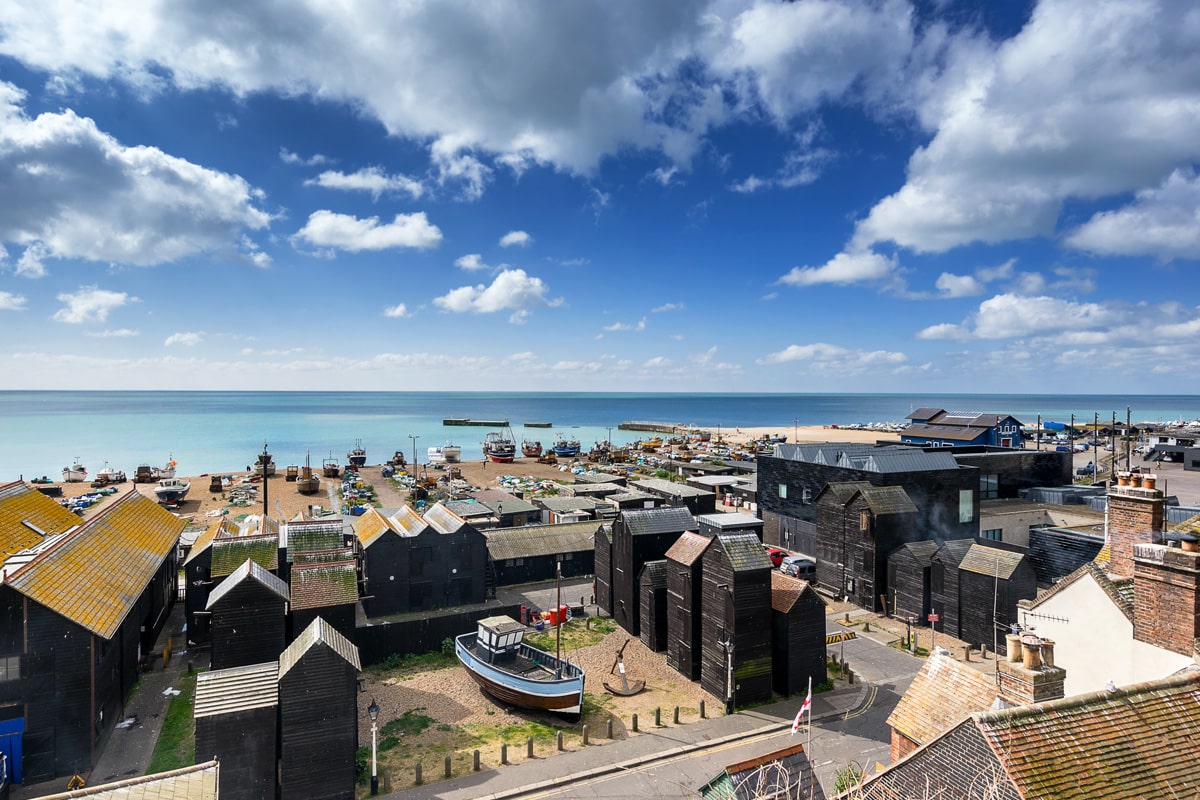 Property Values in Hastings
Hastings is part of the south east of England which is generally a high property price area. Some parts of Sussex have an average property price of well over £400,000. The good news, however, is that Hastings is the cheapest town in Sussex for property prices.
The average house price in Hastings is currently £276,039 according to HM Land Registry figures. Hastings property has also performed very well of late. Property prices in Hastings rose 22.4% over the last year.
In recent years Hastings has become attractive to those looking for good value property compared to much more expensive places along the south coast such as Eastbourne and Brighton.
It is possible to find very cheap property investments in Hastings too. You can invest in property in Hastings for as little as £55,000, according to Zoopla listings.
Rental Demand in Hastings
Property investors in Hastings can find good rental demand letting to locals and those moving into the area. There is also demand for short term and Airbnb type lets to tourists and visitors to the town particularly in the season.
Home.co.uk's Hastings Market Rent Summary suggests that the average rent landlords here can earn is currently £973 per month. Average monthly rents for different Hastings property rentals are £759 for a one-bed property, £975 PCM for a two-bed property, £1,197 PCM for a three-bed property, £1,400 PCM for a four-bed property and £1,700 PCM for a five-bed property in the town.
According to Cottages.com a holiday home, sleeping a family of four, rents for between £700 and £1,600 per week during the summer season, depending on location and quality.
Investors may want to consider where the best letting yields can be found in Hastings. Hastings and the surrounding area is mainly covered by the Tunbridge Wells TN34, TN35, TN37 and TN38 postcode areas.
Current figures from property xyz suggest that investors can find an average long let gross yield of 3.3% in TN34, 3.3% in TN35, 4.2% in TN37 and 3.7% in TN38.
HMO or shared accommodation is one opportunity property investors in Hastings might consider. More information on HMO licence requirements for the area is available from Hastings Borough Council.
Hastings Borough Council has previously operated selective licensing under which all rented properties needed a licence but this scheme expired in 2020.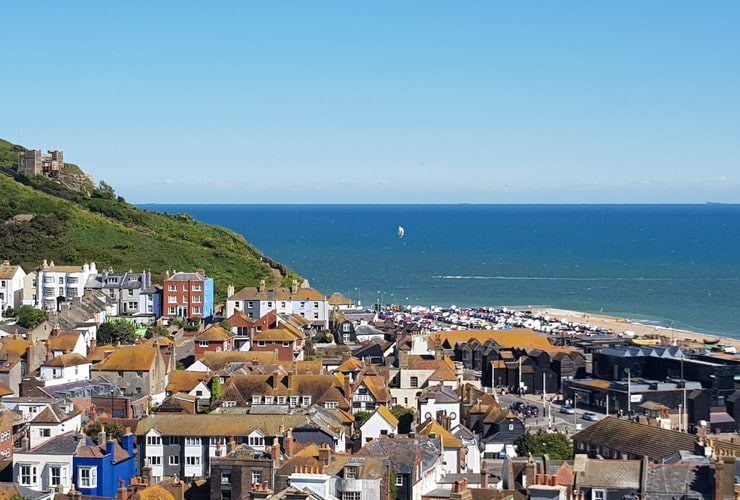 Property Investment in Hastings
Population: 85,200 approximately
Average House Price: £276,039
Hastings property types include grand old Victorian period buildings and terraces in the centre while the suburbs have more modern property types including detached houses, semi-detached houses and bungalows with gardens.
Central Hastings is not just a commercial area but also a residential area too. It is attractive to those who need easy access to the town centre amenities and the seafront. Property types here include Victorian period terraces and grand period houses some of which have been converted into flats.
Hastings Old Town area or East End is to the east of the new town centre or West End itself. It's a popular area with many quaint old properties. The seafront area along Hastings Stade is characterised by its traditional net shops or sheds and is now known as the fishing and cultural quarter.
East Hastings areas include Belmont, Halton, High Wickham, Ore and West Hill. Further out are the villages of Fairlight and Fairlight Cove. The east side of town tends to have higher property prices according to property xyz figures. Prices here are typically approximately 10% more than on the west side of town.
Fairlight tends to be a higher property price area. It is also popular for second and holiday properties. Properties that are close to the coast may be at risk from coastal erosion, however.
North Hastings districts include Baldslow, Blacklands, Hollington and St. Helen's. North central areas of Hastings tend to have the best value property prices in the area according to property xyz figures.
West Hastings districts include Bulverhythe, Church Wood, Silverhill and the separate small town of St. Leonards. Locations on the west side of Hastings are attractive to those who commute by road or by train to nearby Bexhill and Eastbourne where there is a wider range of employment opportunities.
About Our Data
Note: Population estimates are based on information provided by Localstats. Current average asking prices are taken from HM Land Registry data and Zoopla. Buy-to-let yields by postcode are taken from Property.xyz.