Repairs - Which Responsibilities Lie with the Landlord? A Guide
Being a landlord involves a responsibility for certain repairs to your property. Here's a simple guide to what landlords' repairing responsibilities are.
What Exactly is a Landlord's Responsibility for Repairs?
A tenant's rent not only covers the use of the property but many necessary repairs and maintenance too. A landlord's responsibility for repairs is not always a simple matter, however.
There are some repairs a landlord is ALWAYS responsible for, some repairs a landlord MAY be responsible for and some repairs a landlord is NEVER responsible for.
What repairs a landlord is responsible for should normally be explained in the tenancy agreement or assured shorthold tenancy (AST) contract.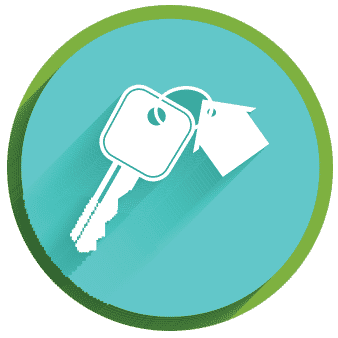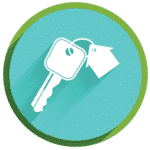 Access our selection of exclusive, high-yielding, off-market property deals and a personal consultant to guide you through your options.
Repairs, Landlords are ALWAYS Responsible For
The repairs a landlord is responsible for in residential property are broadly set out in the Landlord and Tenant Act 1985 and summarised on gov.uk. These explain a landlord's repairing responsibilities in general rather than specific terms.
In law a landlord is responsible for:
Repairs to a property's structure, including walls, windows and doors.
Repairs to a property's exterior, including roofs and gutters.
Repairs to basins, sinks, baths and other sanitary fittings including pipes and drains.
Repairs to heating and hot water systems, including boilers, central heating and fires.
Repairs to gas appliances, pipes, flues and ventilation. This includes an annual gas safety check.
Repairs to electrical wiring. This includes a periodic electrical safety inspection.
Repairs to anything that is damaged as a result of repairing the above items. (Such as if a roof leak damages internal plaster and decoration.)
Landlords are also responsible for repairs to any furnishings and appliances they provide – although they are not responsible for damage done to them by a tenant.
A landlord's repairing responsibilities are also affected by the Homes (Fitness for Human Habitation) Act 2018. Under this Act, a rented property must meet minimum standards of human habitation in areas such as weather-tightness, heating and ventilation, provision of natural light, water and sanitary facilities, adequate provision for cooking, freedom from damp and pests, and safety.
So, a landlord is also required to carry out whatever repairs are necessary so that a property meets at least a minimum standard of fitness for human habitation.
Although a tenancy agreement should state what repairs a landlord is and is not responsible for a landlord cannot remove their legal responsibility for repairs by issuing a tenancy agreement that excludes them.
Landlords are not allowed to charge a tenant for repairs that they are legally required to carry out.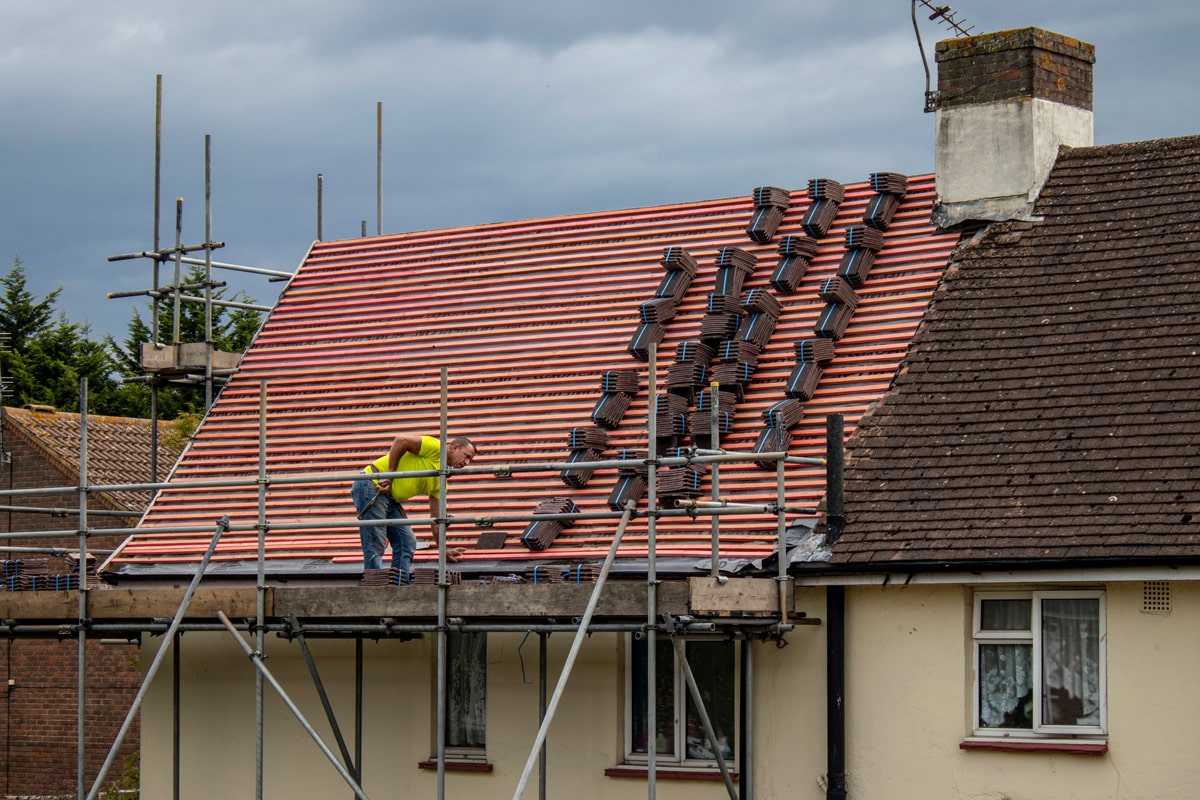 A Landlord's Responsibility for Repairs to an HMO
If the property is an HMO or house in multiple occupations then the landlord will have some extra responsibilities for repairs that are different from those in a standard let.
Landlords of HMOs are legally responsible for additional areas to those listed above including fire safety, legionella risk, waste disposal and exterior areas. So, if anything that affects these areas requires repair then the landlord would normally be responsible for it.
Landlords also have a responsibility for all repairs in the communal areas of an HMO.
A Landlord's Responsibility for Repairs in Flats
If the property is a flat or apartment then the landlord will have different responsibilities for repairs than if the property is a house.
Some repairs that are required in a flat are the responsibility of the building freeholder. These should be explained in the lease. They typically include repairs to the exterior of the building, outside communal areas and inside communal areas.
In the case of a flat, these kinds of repairs may be carried out by a managing agent on behalf of the freeholder but paid for by the service charges paid by the landlord or owner of the flat.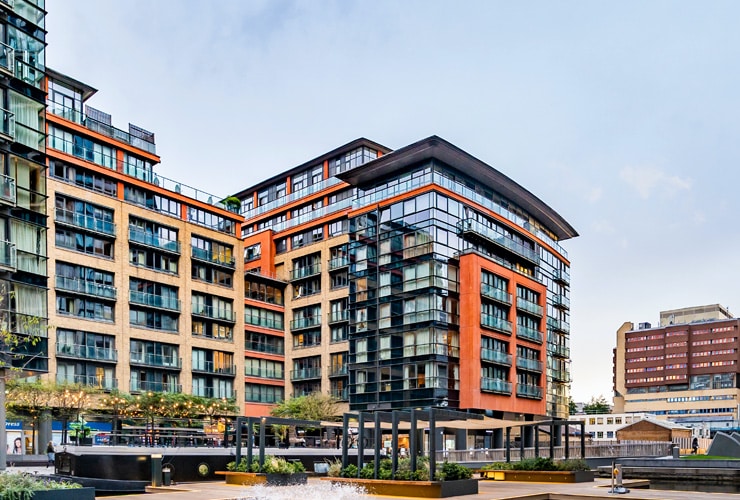 Repairs that Landlords are NOT Responsible For
There are a number of repairs that landlords are generally not responsible for. This is because they are repairs that are normally the responsibility of the tenant.
Repairs that are the responsibility of the tenant include:
Routine cleaning.
Routine garden maintenance, such as grass cutting and weeding.
Repairs to anything the tenant owns or has brought into the property.
Minor maintenance. Replacing light bulbs and fixing dripping taps are normally considered to be minor maintenance and so the responsibility of the tenant.
Damage that is caused by a tenant or their visitors, or damage caused by a tenant's misuse of the property, is also not the responsibility of the landlord. This includes damage that a landlord would otherwise be responsible for. In these cases, a landlord is entitled to charge for the cost of the repair.
How Should a Landlord Handle Repairs?
Landlords aren't generally responsible for repairs that they are not aware of and/or which the tenant has not reported to them. It is good practice, however, to encourage tenants to report repairs that are needed as soon as possible and make it easy for them to do so.
It is also good practice to inspect a property periodically to check what repairs may be needed especially in areas that are not readily accessible to tenants. For example the structure or roof of a building.
Once reported or discovered repairs should be completed within a reasonable period. This varies depending on how urgent or otherwise the repair is. Tenants are also required to co-operate and give access to the property with reasonable notice to allow repairs to be completed.
When carrying out repairs landlords are only required to carry out a like-for-like repair and do not necessarily have to make improvements. However there can be cases when replacing an item with new is more cost-effective than a repair – such as replacing rather than repairing a boiler for example.
A Landlord's Responsibility and the Law
If a landlord fails to meet their legal repairing responsibilities, or property is in disrepair or unfit for human habitation, it is possible for tenants to take legal action against the landlord for breach of contract. A court can order a landlord to carry out the work and/or the tenant may be awarded damages against the landlord. In some cases, a tenant may be able to carry out the repair themselves and deduct the cost from the rent.
Local authorities may also become involved where a property is in a state of disrepair. They may carry out an inspection using the Housing Health and Safety Rating System (HHSRS) to identify relevant risks and hazards and may take action under the Housing Act 2004 and other legislation.
Local authorities can issue guidance to landlords by means of a hazard awareness notice or instruct landlords to carry out necessary repairs by means of an improvement notice. They can carry out repairs themselves in some cases. Local authorities can also issue a prohibition notice which prevents the property from being lived in or restricts the number of people allowed to live there. Local authorities can also prosecute landlords who fail to comply with their repairing responsibilities.
Rounding Up and Further Thoughts
Landlords' responsibilities for repairs are not always a clear cut matter in reality.
When considering a landlord's responsibility for repairs there are several issues to bear in mind: Landlords have a legal responsibility to do some repairs. However, even where they do not have a legal responsibility, there are other good reasons for keeping a property in a good state of repair. Some landlords are willing to undertake maintenance that is not their legal responsibility in order to maintain good tenant relations or to maintain the value of their property.
Similarly, some tenants are willing to take on responsibility for repairs which are normally considered to be the landlord's responsibility. This might be because it is quicker and easier for them than reporting a repair. For example, some tenants might be quite willing to unblock blocked drains or bleed radiators as and when needed. Some tenants, especially those on a long term tenancy, might be willing and in fact, prefer to redecorate their home themselves.
In many cases where a tenant carries out repairs that are a landlord's responsibility, it is a positive thing. It usually indicates that a tenant takes pride in their home and looks after it well. However, landlords should decide whether they are willing (or not) for their tenants to do these repairs whilst remembering that they are strictly the landlord's responsibility.