Areas of Lewisham: Buy-to-Let Property Investment Hotspots
It's hard to know what to make of Lewisham. Lewisham isn't really inner London. But then Lewisham isn't really outer London either. But that hardly matters. Lewisham has a great location with great access to central London alongside very competitive (for London) property prices.
Why Invest in Lewisham?
The London Borough of Lewisham is in southeast London. The northern parts of Lewisham are densely populated urban areas but the southern parts are more suburban.
Lewisham is one of the south London boroughs that used to be considered unfashionable, being run down in parts. It has gained in popularity in recent years thanks to affordable prices and rents and many areas are now seen as up and coming.
While like elsewhere in London some parts of Lewisham have high levels of deprivation other parts of Lewisham have benefitted from regeneration and have become more affluent in recent years. Locations such as Forest Hill, Brockley and Blackheath are seen as attractive parts of south London.
Lewisham is administered by Lewisham Council. Lewisham has a directly elected mayor. The current Mayor of Lewisham is Damien Egan.
Some of the individual areas of Lewisham include Lewisham itself plus Blackheath, Brockley, Catford, Deptford, Forest Hill, New Cross and Sydenham. Lewisham is covered by some or all of the following postcodes: SE3, SE4, SE6, SE13, SE8, SE9, SE10, SE12, SE13, SE14, SE15, SE16, SE19, SE23 and SE26.
Most of Lewisham has really good transport links into central London, the City and Canary Wharf using national rail, London Overground and the DLR. Lewisham itself is only around 8 minutes from London Bridge by train.
There is a plan to extend the London Underground Bakerloo Line to Lewisham and Hayes which could make Lewisham even more attractive to those who work in central London.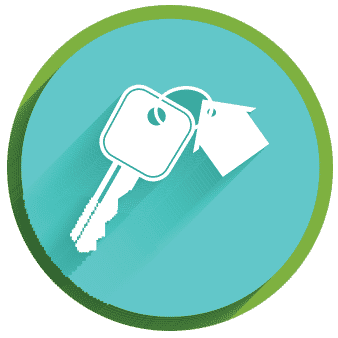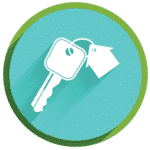 Access our selection of exclusive, high-yielding, off-market property deals and a personal consultant to guide you through your options.
Lewisham has one of the highest levels of commuting in London, official figures say. A significant number of Lewisham residents work elsewhere in London so that means places that have good transport links are best for buy to lets. Lewisham employment is mostly in services, public services, creative and retail. University Hospital Lewisham part of the Lewisham and Greenwich NHS Trust is a large local employer.
Despite being very urban Lewisham has a number of parks and green spaces including Beckenham Place Park, Blackheath, Deptford Park, Ladywell Fields and Telegraph Park which offers views over London. Locations near parks are particularly popular with buyers and tenants.
Places of interest in Lewisham include the Horniman Museum and Gardens at Forest Hill. Millwall FC is also in Lewisham.
Lewisham Council has an extensive regeneration strategy aimed at improving housing, businesses and facilities in the borough. There are programmes aimed at building more affordable homes, regenerating Lewisham town centre, Deptford and New Cross and Catford amongst other schemes.
Goldsmiths, University of London is located in New Cross, Lewisham. It has around 11,000 students. Popular areas for student accommodation for Goldsmiths students include New Cross itself plus Lewisham, Peckham, Bermondsey and Deptford.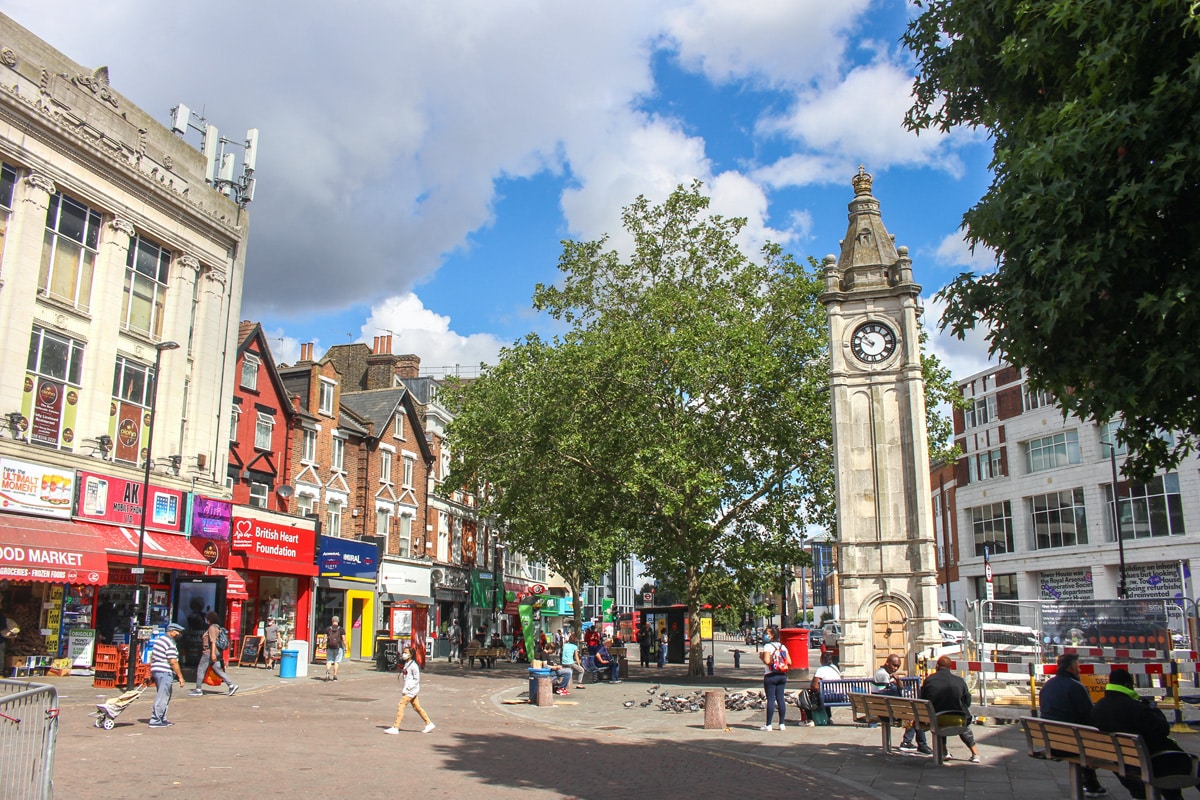 Property Values in Lewisham
Lewisham used to be a cheap part of London but as elsewhere in London Lewisham property prices have risen fast in recent years. Lewisham property prices are still well below the London average, however, so offering good value to investors.
The average property price in the London Borough of Lewisham is currently around £438,000 according to HM Land Registry – that's well below the average London house price of around £503,000.
It is possible to find good value property in Lewisham too. According to Zoopla, property prices in Lewisham, start at around £140,000.
According to Rightmove the most expensive area of Lewisham is Blackheath and the cheapest part of Lewisham is Downham.
Although past property price rises aren't necessarily a guide to the future Lewisham property investors have done very well over the last few years. Research on property xyz suggests that property in Lewisham has returned up to 32% growth over the past five years.
Rental Demand in Lewisham
Lewisham buy-to-lets appeal to both locals and commuters. Lewisham rentals particularly appeal to tenants who want to live within reach of London but benefit from lower rents and more space than nearby districts.
How much rent can landlords in Lewisham earn? It depends on the type of property of course but figures in Home.co.uk's Lewisham Market Rent Summary suggest that the average monthly rent in Lewisham is currently around £1,350. Their figures show that average rents for different types of houses or flats in Lewisham are: £1,191 PCM for a one-bed property, £1,536 PCM for a two-bed property, £1,883 PCM for a three-bed property, £2,355 PCM for a four-bed property with a five-bed property potentially earning £2,799 per month in rent on average.
Yields in Lewisham for a long let are 3.9% on average, according to property xyz.
Landlords who want to buy or set up an HMO or house in multiple occupancies in the London Borough of Lewisham can find out more about the licences needed from Lewisham Council, here. Lewisham Council also has an Article 4 direction restricting the creation of new HMOs in some areas including Bellingham, Downham, Grove Park and Whitefoot.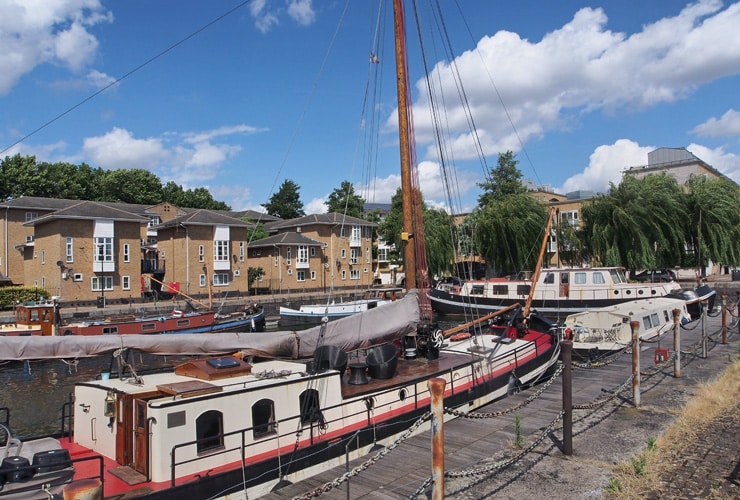 Property Investment in Lewisham
Population: 305,800
Average House Price: £438,000
Lewisham offers investors a wide range of property types. Many parts of the borough have Victorian and Edwardian period houses and terraces which are popular with buyers and tenants. There are also many 20th-century housing estates offering flats and houses and some new build housing and apartment developments.
Lewisham itself is the largest district in the borough with a population of around 60,000. Along with Catford, it is one of the district's main town centres with a good range of workplaces and shops including Lewisham Shopping Centre. Lewisham centre has fast direct train services to London Bridge in 8 minutes and Charing Cross in 18 minutes.
Lewisham centre has seen regeneration and new build developments in recent years making it more attractive as a residential location.
Blackheath stretches into both Lewisham and Greenwich boroughs. Blackheath has benefitted from the growing popularity of Greenwich as a fashionable place to live in recent years and is a particularly popular family area. Blackheath has higher property prices (£670,000 on average) than other parts of Lewisham.
Brockley is west of Lewisham itself and benefits from access to Brockley train station on the London Overground network. Brockley has seen regeneration and improvement over recent years making it a popular residential spot but still relatively affordable for London. Being in Zone 2 of London Transport's zonal fares system makes Brockley more appealing to commuters.
Catford is the second largest district of Lewisham with a population of around 46,000. It is the administrative centre of the borough. Catford is known for the Catford Cat and Catford Centre shopping centre. Catford has benefitted from regeneration in recent years. It is generally a good value property area.
Deptford is a former dockyard and industrial area that had become run down over the years. Deptford has benefitted from regeneration and more are planned. Property prices here are still slightly less than the Lewisham average.
Parts of Deptford have a bohemian, arty vibe and some consider it to be the next Shoreditch or Hoxton.
Forest Hill is in south west Lewisham. It is an area of mainly older, Victorian properties and known for leafy streets and views over London. In recent years Forest Hill has become a popular residential spot. Forest Hill is a higher-priced area of Lewisham but it's still good value compared to many parts of London.
Hither Green is to the south east of Lewisham itself and has good access to Lewisham, Catford and Blackheath. There are good rail links to London Bridge, Cannon Street and Charing Cross plus road links to the A205 and A20. Hither Green is a mainly Victorian and Edwardian suburb especially around the Corbett Estate. Hither Green has higher property prices than many parts of Lewisham.
Honor Oak is to the western side of Lewisham and stretches into Southwark. Honor Oak has services on the London Overground and national rail and the centre has a good range of amenities. It offers good value property compared to places further west.
Ladywell is to the south of Lewisham itself along the road towards Catford. University Hospital Lewisham is located here. Ladywell is generally a good value property area.
New Cross/New Cross Gate is in the north west part of Lewisham and is a densely populated urban area. New Cross is the closest part of Lewisham to central London and has fast rail links into central London and to elsewhere in south London. Being in Zone 2 of London Transport's zonal fares system also benefits the New Cross property market.
New Cross tends to be popular with students and young professionals.
Southend including Bellingham is a mainly suburban residential area to the south of the borough and close to Beckenham. Southend offers more space than the more urban areas of Lewisham and more houses with gardens.
Sydenham/Upper Sydenham stretches across Lewisham, Bromley and Southwark. Sydenham is a busy commercial and light industrial area. It has a number of train stations with frequent, fast national rail and London Overground services to several London stations plus Croydon. Sydenham is popular with London commuters looking for good value.
About Our Data
Note: Population estimates are based on information provided by Localstats. Current average asking prices are taken from HM Land Registry data and Zoopla. Buy-to-let yields by postcode are taken from Property.xyz.