What Exactly is a Link-Detached House? UK House Styles

by Property Investments UK

The Property Investments UK editorial team have been researching and writing about the UK's property market for more than a decade.
You'll probably have a good idea of the difference between a detached and a semi-detached house. But do you know what a linked detached house is? Here's what a link-detached house is and what you need to know about buying, owning and selling this type of house.
What Exactly is a Link-Detached House?
According to RICS surveyors, a link detached property or house is a term given to residential units that share no common walls with another house or dwelling. They are, however, typically linked together by a garage.
A link-detached house can also be a house that is linked by a garage plus a first-floor room above. These are much more like semi-detached houses than detached houses.
Semi-detached houses can be link-semi-detached in some cases. A link-semi-detached house is a semi-detached house linked to another by a garage. Bungalows can also be link-detached. A link-detached bungalow is a bungalow linked to another by a garage.
Link-detached houses were most popular between the 1960s and 1990s. Builders built linked detached houses to save on land and fit more onto a site, reduce building costs and make prices more affordable.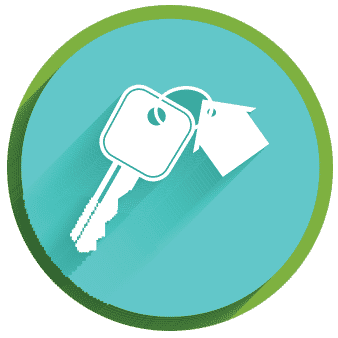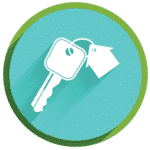 Access our selection of exclusive, high-yielding, off-market property deals and a personal consultant to guide you through your options.
Is a Link-Detached House Worth As Much as a Detached House?
There's no easy answer as to whether a link-detached house is worth the same as a detached house.
The truth is that detached houses are worth more than semi-detached houses (around 20-30% more than their semi-detached counterparts of a similar size).
The value of a link-detached house is likely to sit somewhere between a detached and semi-detached house. In most cases, a link-detached will be worth more than a semi-detached house but less than a detached house of the same size.
You can get ideas about how much link-detached houses are worth compared to detached and semi-detached by comparing values on a site like Rightmove or Zoopla. The advice of an estate agent may also be valuable.
The Difference Between a Detached and an Attached House
When it comes to housing structures, there are two main categories: attached and detached homes. A detached home is a stand-alone structure that sits on its own plot of land. It's the responsibility of the homeowner to maintain the entire property, and there are no shared walls with neighbouring properties. On the other hand, an attached home shares one or more walls with neighbouring units. These can include townhouses, duplexes, triplexes, or condominiums. Shared walls mean that noise from neighbours can be an issue, and residents need to be considerate of their neighbours.
A semi-detached or end-of-terrace house is a type of attached home that shares one wall with a neighbouring property, while a terraced house shares walls with both neighbouring properties. In contrast, a link-detached house falls somewhere between detached and attached homes. This type of property shares a wall with another property, but also has an unattached side.
Generally speaking, detached homes provide more privacy and floor space compared to attached homes. However, attached homes can be more affordable and offer greater proximity to neighbours. A link-detached house can be a good option for those looking for a stepping stone from a semi-detached to a fully detached home.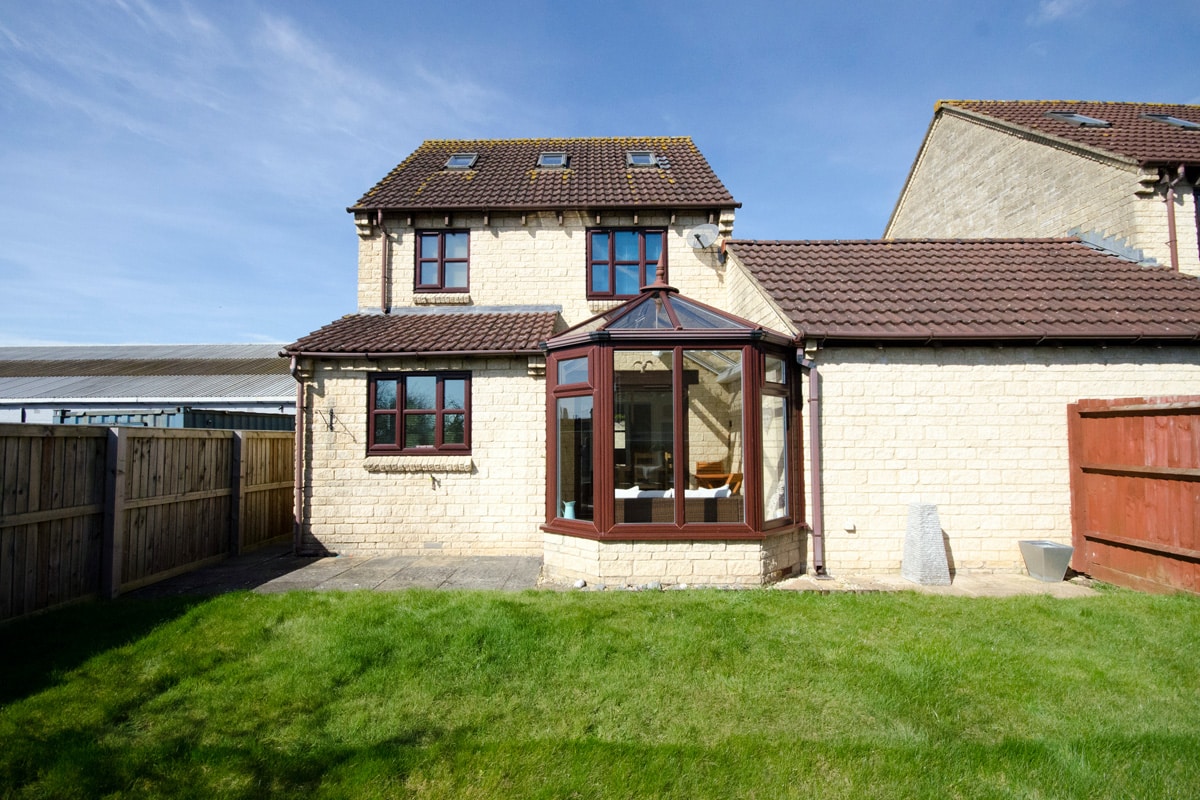 Are They 'As Good' as a Detached Houses?
As the old saying goes, beauty is in the eye of the beholder. In much the same way, whether a link-detached house is as good as a detached one is subjective (depending on the preferences of the buyer - or owner).
Link-detached houses are often received well because they offer most of the benefits of a detached property at a lower cost. With a link-detached property, the living rooms don't adjoin your neighbour's, so you should benefit from that additional privacy: like a detached house.
Some people indeed find these kinds of houses offputting. After all, they offer some of the same disadvantages as semi-detached or terraced houses. But they usually cost more than either of them. With a link detached, you still share part of your property with your neighbours.
Possible Problems
Here are some of the possible downsides of buying and living in a link detached house:
They have less space surrounding them than detached houses.
Unlike a detached house, link-detached houses only have a garden on three sides at most.
They may have more issues with noise from the neighbours or lack of privacy.
Sometimes, they have shared access, such as a shared driveway.
There may be shared maintenance issues with a link-detached property: when the shared garage wall or roof needs maintenance work, is where cooperation becomes vital. After all, you and your neighbour will share the costs. Right?
There may be problems with home insurance and linked detached houses. Home insurers often don't know whether to classify linked-detached properties as detached or semi-detached houses!
It is more difficult to extend a link-detached house than a detached house. With link-detached properties, there is often less space to build into.
Problems with link-detached houses can arise if you, or your neighbour, wants to convert the garage, build over it or add an extension. Problems can arise regarding who owns what and who is entitled to do what with the shared boundary.
The party wall of link-detached houses may come under the Party Wall Act 1996 with any work involving a party wall agreement.
The Planning Inspectorate has previously said that a link-detached house counts as a terraced house (for permitted development rights). This could restrict to what extent you can extend a link detached house without applying for planning permission.
If the owners of link-detached houses decide to extend (or even convert their garage), it could mean that the two dwellings are no longer link-detached but have become semi-detached. This could affect the value and saleability of the houses.
Link-detached houses offer scope for more problems and disputes with neighbours than detached houses.
Link Detached Houses and Noise
One of the common complaints with link-detached houses is that noise can easily travel from one structure to another.
This is true, of course, but it needs to be looked at with perspective. Noise will travel through a shared garage easier than through an open space. But it will travel less easily than through a shared wall, as exists with semi-detached houses or terraces.
Are They More Difficult to Sell?
Some believe it is harder to sell a link-detached house than a detached or semi-detached house (or a terrace). This is because link-detached often cost more than semi-detached houses or terraces yet involve many of the same ownership issues. Link-detached may be cheaper than detached houses but do not enjoy the same benefits as fully-detached ones.
Possible buyers might consider that your link-detached house is semi-detached and feel it is worth less.
However, there is no hard evidence that link-detached houses are harder to sell.
Should I Buy One?
Buying a link-detached house does involve making some compromises. If you are considering whether or not to buy one, you should weigh the pros and cons carefully before moving forward.
If you are happy with the idea of a linked detached house, are aware of the possible issues and are comfortable with the price, then there is no good reason you should not buy a link-detached house.
Quick Links