Areas of Maidstone: Buy-to-Let Property Investment Hotspots

by Property Investments UK

The Property Investments UK editorial team have been researching and writing about the UK's property market for more than a decade.
Maidstone sits at the heart of Kent's Garden of England countryside, so there's no doubt that it is a green and pleasant part of the country. But how do the numbers stack up as a property investment location? Here's what you need to know about buy-to-let in Maidstone, Kent.
Why Invest in Maidstone?
Maidstone is the county town of Kent. It has a population of around 145,000 people making it the largest individual town in the county. Maidstone is sometimes confused with Maidenhead in Berkshire around 55 miles away.
Maidstone is at the centre of Kent's Garden of England, due to its reputation as an agricultural county.
Maidstone is historically an agricultural and manufacturing town but most employers in the town are now in the service industry. The new Maidstone Innovation Centre and the Kent Medical Campus are within the North Kent Enterprise Zone. They aim to promote the area as a major centre for modern industries like medical technology, life sciences and the healthcare sector and bring more jobs to the area.
Maidstone is one of the largest retail centres in this part of the country. Shopping centres include The Mall Maidstone and Fremlin Walk and the town is also known for the famous Maidstone Market. Maidstone also offers a good range of bars, eateries and restaurants attracting people from across the area.
Local services in the town are provided by Maidstone Borough Council and Kent County Council.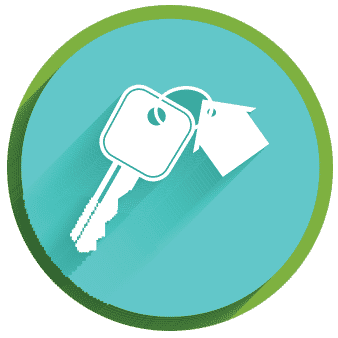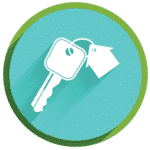 Access our selection of exclusive, high-yielding, off-market property deals and a personal consultant to guide you through your options.
Maidstone benefits from a good location on the M20 motorway between London and the Channel ports. Maidstone is also within reach of the Medway towns via the A229.
Maidstone has three railway stations. Maidstone East has trains to local places plus Ashford International and London. Maidstone West has mainly local services. Maidstone Barracks station also provides local rail links.
Maidstone is attractive as a place for London commuters to live although the train into London takes around an hour. It has become more popular in recent years as a place to live for those who work from home but need to commute into London occasionally.
Leisure attractions in Maidstone include Maidstone Leisure Centre, Maidstone Museum, Millennium River Park, Mote Park, Lockmeadow Entertainment Centre and Hazlitt Theatre.
The famous Leeds Castle, which attracts thousands of tourists and visitors annually, is not actually in Leeds in Yorkshire but is near Maidstone. Maidstone also fringes the Kent Downs Area of Outstanding Natural Beauty (AONB).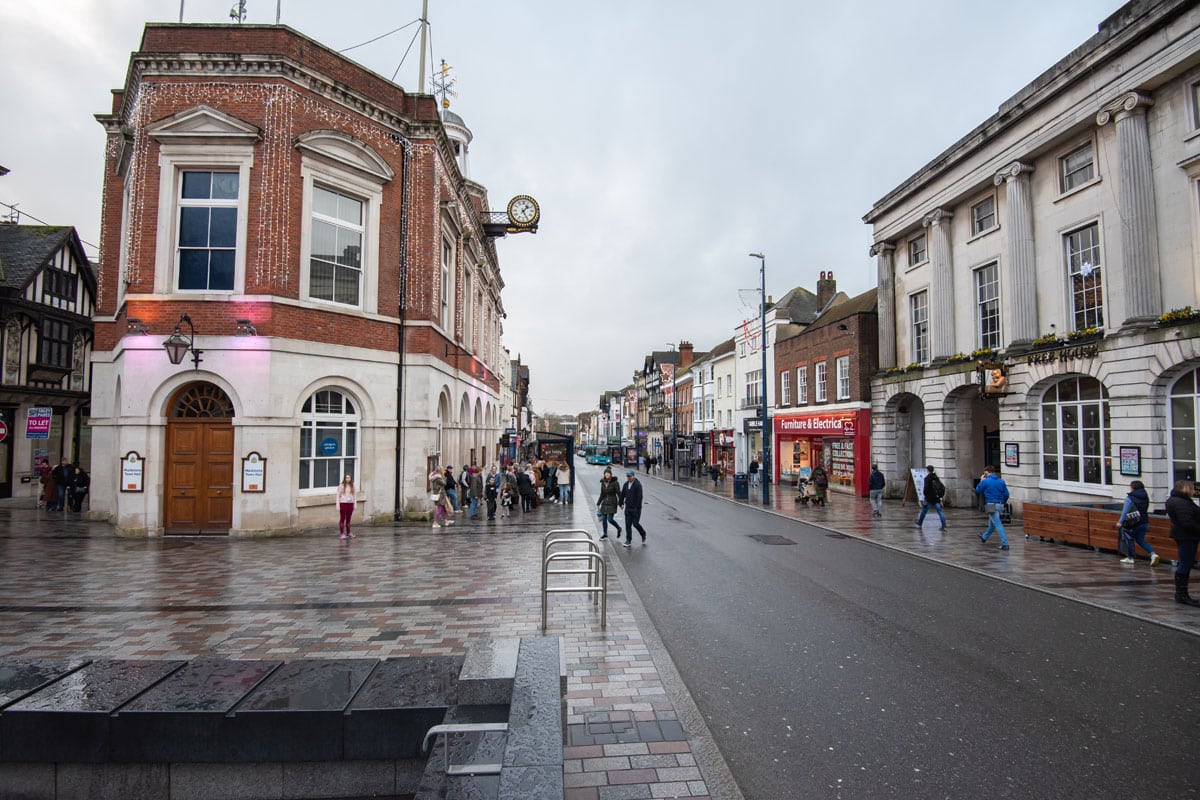 Property Values
Kent has a very varied property market. Some parts of Kent have very high property prices. Maidstone is not the cheapest place to buy property in Kent but it is not the most expensive either.
This report from a local estate agent says that Maidstone offers buyers exceptional value for money.
The average house price in Maidstone is currently £372,400 according to HM Land Registry figures.
Property investors will find that there is good value investment property to be found in Maidstone. The cheapest property you can buy in Maidstone is currently around £90,000 according to Rightmove and Zoopla.
How much can I make from property investment in Maidstone? While past performance shouldn't be taken as an indication of future performance Maidstone property investors have made a good capital gain in recent years. According to data from property xyz property prices in some parts of Maidstone (ME15) have risen by 23.4% over the last five years.
Rental Demand
Investors considering buy-to-let in Maidstone will find letting demand not only from the local market but also from those who come to work at the workplaces in the area.
How much can Maidstone buy to let investors make from a rental property? The Maidstone Market Rent Summary from Home.co.uk says that the average rent landlords can earn in Maidstone is now £1,197 per calendar month. Average monthly rents for different property types here are £843 PCM for a one-bed property, £1,336 PCM for a two-bed property, £1,478 PCM for a three-bed property and £1,785 PCM for a four-bed or larger property in Maidstone.
What are Maidstone property yields like? Maidstone is mainly covered by the ME14, ME15 and ME16 postcode areas. Current figures from property xyz suggest that letting yields in ME14 are currently 3.6%, in ME15 are currently 3.4% and in ME16 are 3.6% currently.
It is always advisable to check likely achievable rents and yields for a particular property with a letting agent.
Landlord Licensing
Maidstone Borough Council do not currently have a selective licensing scheme, so no general landlord licence is needed to let property in the area.
Maidstone may offer property investors an opportunity to invest in HMOs or shared accommodation. More information on HMO licence requirements here is available from Maidstone Borough Council.
Maidstone Borough Council does not currently have an Article 4 direction in place regarding the conversion of houses to small HMOs, although it has been considering taking such a step so the latest situation should be checked. Setting up a large HMO will need planning permission, however.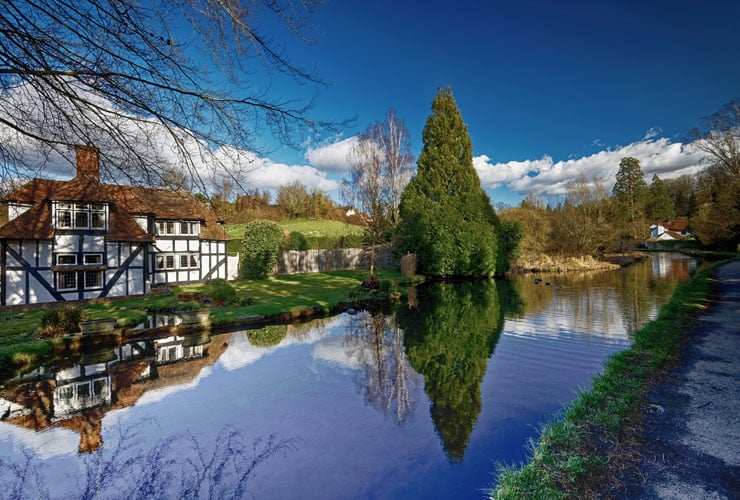 Property Investment in Maidstone
Population: 145,000 approximately
Average House Price: £372,400
Maidstone offers a wide range of property types for investors, including traditional old Kentish barns and oast houses in the surrounding areas, and period properties. Maidstone, however, has seen much development in recent years so offers many new build houses and flats, often located on new build housing estates in the suburbs.
Maidstone property buyers should bear in mind that it is divided by the River Medway. Most Maidstone districts are to the east of the river. Areas to the west do not have quite such good accessibility to the rest of the town.
Maidstone town centre is predominantly a retail and commercial area. However, there are some traditional town centre houses and flats, including commercial to residential conversions, in the streets surrounding the centre. It is mainly a good-value investment property area.
North Maidstone districts include Invicta Park, Penenden Heath and Ringlestone. These areas of town have the best access to the M20 at junctions 6 and 7, as well as good access to the town centre.
East Maidstone districts include Mote Park, Shepway and Willington. Shepway is a particularly good value area of Maidstone for property buyers and investors. Regeneration is underway here which should help make the area more attractive to residents.
Bearsted, Downswood and Otham are technically separate villages with their own amenities but are now considered part of the Maidstone urban area. They offer some traditional old properties but also many contemporary newly built properties. They have good access to town and Bearsted has its own railway station with services to London Victoria and Ashford International.
South Maidstone districts include Coxheath, Dean Street, Loose, Parkwood plus rural areas around East Farleigh and West Farleigh. These areas do not have such good transport links by rail or motorway but are convenient for the workplaces on this side of town.
West Maidstone districts include Allington, Barming and East Barming. These are across the River Medway from the town centre. There is good access to the M20 at junction 5 as well as a train station at Barming. Maidstone Hospital, which is a large employer, is also on this side of town. Allington has a good range of local amenities and is a popular mid-price property area.
The villages surrounding Maidstone are very popular with those who work in Maidstone or who commute around this part of Kent. They offer a quieter, rural lifestyle alongside good access to the amenities in the town. Property in the Maidstone area villages tends to be more expensive than in the town itself, however.
Read More
About Our Data
Note: Population estimates are based on information provided by Localstats. Current average asking prices are taken from HM Land Registry data and Zoopla. Buy-to-let yields by postcode are taken from Property.xyz.