Can a New Driveway Add Value to a House? A Guide to Different Driveway Types
If you are looking for a new driveway then there are lots of things to consider. You will want to consider if your new driveway suits your needs, and if it fits within your budget. However, you might also want to know if a new driveway really will add value to your home.
The Different Types of Driveway
First of all, you'll need to decide what type of driveway you want. When you're choosing a new driveway there are many different types of driveway material to choose from:
Tarmac or Asphalt
A tarmac (or tarmacadam) or asphalt driveway is probably one of the UK's most popular driveway types. Tarmac is a lower cost driveway that provides a smooth surface that is good not only for vehicles but pedestrians and buggies too.
Tarmac driveways suit most property types whether period or modern. It's even possible to have a coloured tarmac driveway to add extra character to your new driveway.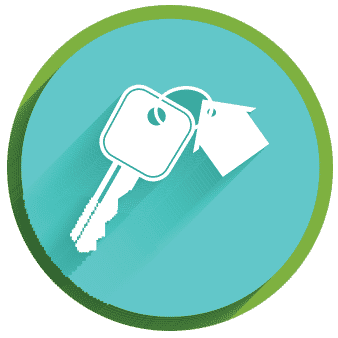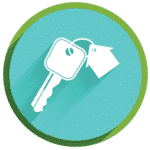 Access our selection of exclusive, high-yielding, off-market property deals and a personal consultant to guide you through your options.
Block Paving
Block paving driveways have become one of the most popular new driveway materials in recent years. Block paving consists of bricks or blocks laid onto a sub-base of sand. Block paving is available in a number of different colours and can be laid in different patterns to give a unique appearance to your driveway.
Block paving is a hard-wearing and durable driveway material. It also provides a smooth surface. However, block paving will need periodic maintenance including cleaning and weeding from time to time to maintain its appearance.
Gravel
Gravel driveways are a type of driveway often associated with country houses and stately homes. Gravel driveways, sometimes known as aggregate driveways, are suitable for ordinary homes too, however.
Gravel driveways are one of the most cost-effective new driveway types. Other advantages of gravel driveways are that they are very cost-effective. Gravel driveways are free draining. They can be a good aid to home security thanks to the 'crunch' produced by approaching vehicles and people!
The drawbacks of gravel driveways are that they are liable to spreading and slumping particularly with heavy vehicle use. Gravel driveways will need regular tidying, weeding and maintenance.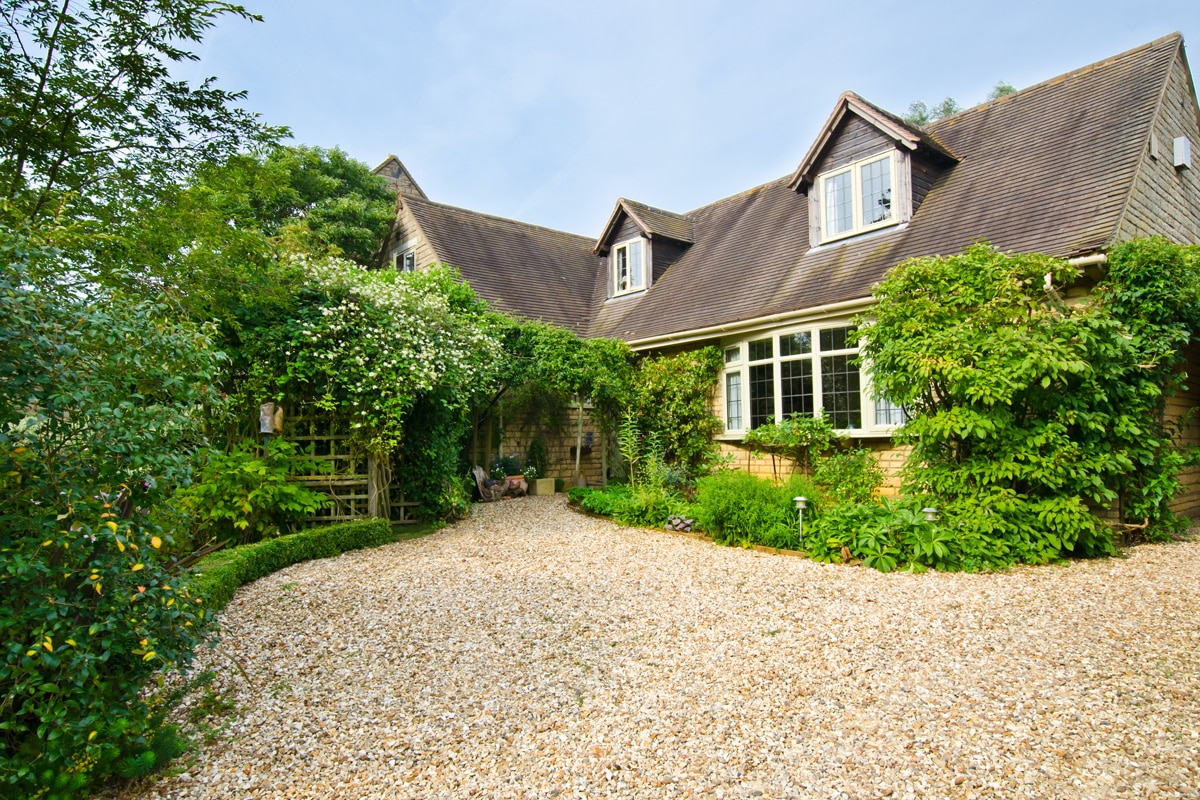 Paved
Paved driveways come in a variety of different materials to suit the style of driveway you want. Popular paved driveway types include concrete paving slabs and stone paving slabs such as Yorkshire stone paving or Indian stone paving. Bradstone is one of the most well-known manufacturers of driveway paying.
Using paving for your new driveway allows you to choose from a range of materials, colours, sizes and patterns of paving and to create a unique look for your driveway. Achieving a good quality finish and durability on a paved driveway will require a good quality sub-base however. Paved driveways also need occasional maintenance and cleaning to keep them looking good.
Cobbled
Cobbled driveways are perhaps the oldest kind of new driveway surface. Cobbles have been used around the world since at least Roman times if not before. Cobbles are ideal for old and period properties allowing you to match the style of a new driveway to the style of your house. Setts are also a type of cobble that can be used in a new driveway.
Cobbles are very hardwearing driveway types but they are generally one of the more expensive driveway types to buy and install in the first place. Cobbles also often provide quite an uneven driveway surface which isn't ideal for pedestrians.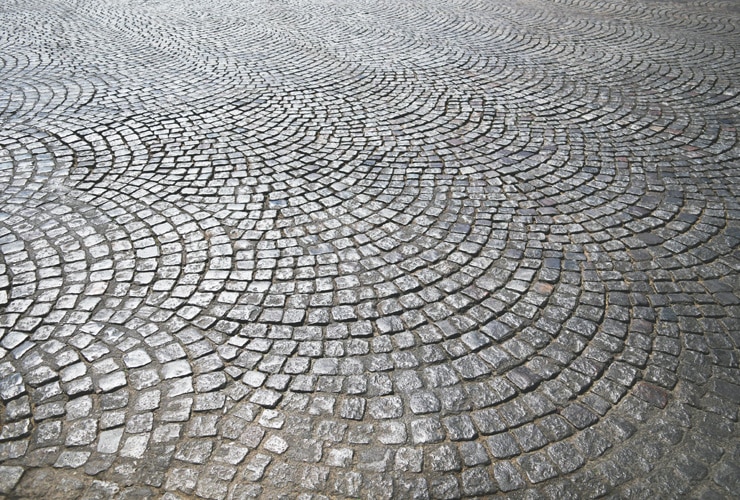 Grass Paver
Grass paver driveways are made of plastic or sometimes concrete grids. Grass paver driveways allow grass to grow through the grids yet still allow vehicles to be driven over or parked on them. Grass pavers are a rather niche choice for new driveways. Grass paver driveways are a green, eco-friendly option that allows the grass to grow and water to drain away naturally.
Concrete
The concrete driveway is perhaps the strongest most durable type of new driveway it is possible to buy. A properly laid concrete driveway can handle frequent use from heavy traffic. A good concrete driveway can have a lifespan of 30 years or more without maintenance.
Concrete driveways were once one of the most popular types but have fallen out of fashion in recent years, as more visually attractive driveway materials such as block paving and resin have become more popular.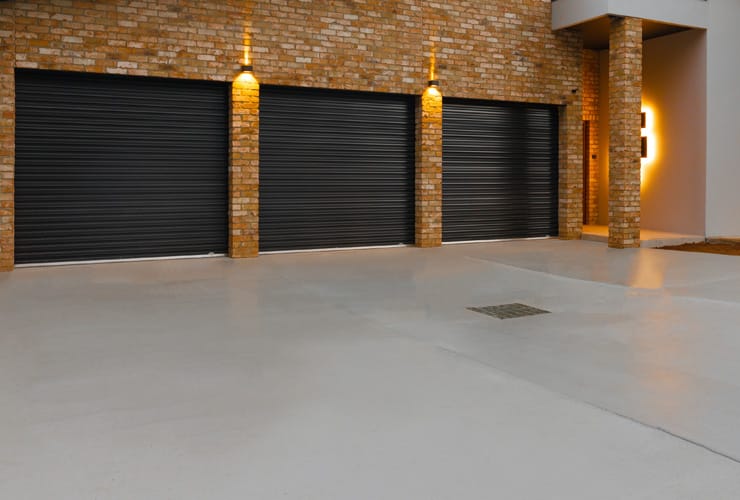 Printed Concrete
Printed concrete driveways are also sometimes known as imprinted concrete or pattern imprinted concrete driveways. They are the modern version of the concrete driveway. Printed concrete driveways are made by laying a layer of concrete, adding a colouring, printing it with a pattern and then sealing it with a sealant.
Printed concrete driveways are hard wearing and durable. New printed concrete driveways can reproduce a wide range of surfaces such as cobbles, brickwork, smooth Ashlar stone effect or textured stone and they also come in several colour choices.
Resin
The resin driveway is one of the most contemporary driveway types. Resin driveways are made by combining resin which is usually a polyurethane resin with gravel or aggregate. There are two types of resin driveway known as resin bound and resin bonded which vary in their construction.
New resin driveways give a smart, contemporary appearance to your property. They are available in a range of colours, are free draining and require minimal maintenance. Resin driveways are also attractive because they offer a super smooth surface.
What to Consider When Choosing a New Driveway
When choosing a new driveway there are a few other things you need to consider:
The cost of a new driveway. Different types of driveways have widely different costs. So you'll need to decide on your budget and choose a type of driveway that fits it with it.
The look or style you want. Some driveway materials have a more traditional look while others are very contemporary. You'll want to choose a style that fits your house.
The type of terrain. Some types of driveway don't work well if your driveway is steep or uneven. Others cover uneven terrain well.
How you will use your new driveway. Will your new driveway be just for vehicles or pedestrians too? And what sort of vehicles and pedestrians? Heavier vehicles need a heavy-duty driveway. Some driveway types are much better than others for those with mobility problems, users of mobility scooters and buggies.
The ongoing maintenance needs of your new driveway. Some types of driveways are virtually maintenance-free while others will need periodic cleaning, weeding, jet washing and possibly repair to keep them looking good.
Planning regulations. Some types of new driveway need planning permission from your local council but other types do not.
According to Planning Portal, you will not need planning permission if a new or replacement driveway of any size uses permeable (or porous) surfacing which allows water to drain through, such as gravel, permeable concrete block paving or porous asphalt, or if the rainwater is directed to a lawn or border to drain naturally.
If the surface to be covered is more than five square metres planning permission will be needed for laying traditional, impermeable driveways that do not provide for the water to run to a permeable area.
So, Does a New Driveway Add Value to a House?
Lastly, let's try to answer the question of whether a new driveway will add value to your house or not. Adding value to your house may not be your main reason for getting a new driveway of course. But it's good to know that your new driveway may add some value to your property.
It's quite difficult to assess whether a new driveway adds value to a house. It depends on a number of factors, including whether there was a driveway before, whether there is on-road parking nearby, the type of driveway and the type of house. An expensive driveway might not add much value to a cheaper house. A low-cost driveway might even detract from the value of an expensive house.
However, we've looked at a few estimates of how much a new driveway might add:
Estate agents Hunters believe that having off-street parking adds roughly 3% to the value of your house – while a garage can add 5%.
A report from Virgin Money suggests that creating a new driveway is one of the best home improvements you can make. They say that an attractive new driveway can add between 5% and 10% to the value of your home.
According to research from Direct Line insurance, a parking space in parts of London added 13% to the price of a property for sale.
Direct Line says that developers typically add 5% to the price of a property with parking. So to give a quick example, a driveway could add £15,000 to the value of a house worth £300,000.
The answer as to whether a new driveway adds value to a house seems to be yes, it can do.