Areas of Newport: Buy-to-let Property Investment Hotspots
Check any map – you'll find there's not just one but at least 14 places called Newport in the UK. But there's one Newport that stands ahead of all the rest when it comes to property investment opportunities. Newport in South Wales is a city that's on the rise and, better still, it offers great value investment property.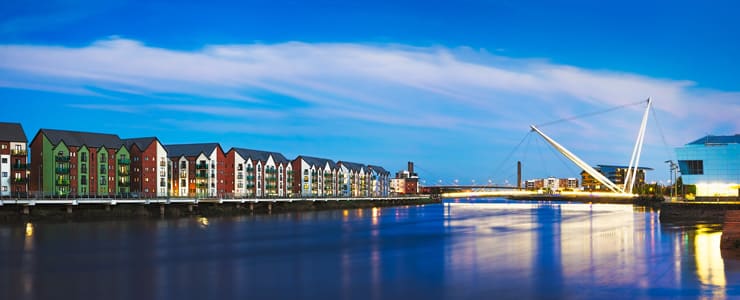 Why Invest in Newport?
Before you look for property investment in Newport it's important to make sure you're looking at the right one. Newport in South Wales, which is located on the River Usk, shouldn't be confused with Newport in Shropshire or Newport in the Isle of Wight.
Newport is the third-largest city in Wales with a population of around 151,000. Newport is in the county of Gwent, and historically part of Monmouthshire. In Welsh Newport is known as Casnewydd, which is Welsh for a new castle.
Newport was granted city status in 2002. It's probably fair to say city status has helped raise Newport's profile and make it more attractive for investment and development.
Newport was traditionally a heavy industrial town with an economy based on coal, its port and the steelworks at Llanwern. Today Newport's main employers are modern service industries. Insurance company Admiral Group employ 1,000 people in Newport and comparison site Go Compare are here. Government departments the Intellectual Property Office and the Office for National Statistics (ONS) employ more than 1,000 people in Newport.
One of the great strengths of Newport is its highly accessible location. Newport is right on the M4 motorway and just 12 miles from Cardiff and 30 miles from Bristol, both of which are fast-growing cities. Newport railway station offers fast, frequent trains to Cardiff Central in just 12 minutes. London Paddington can be reached in 96 minutes.
Massive development in the Newport property market was brought about by the abolition of tolls on the Severn Bridge, which connects South Wales and England, in 2018. It has made Newport a more attractive place to live for those who work in England but live in Wales since it saves them around £1,400 a year in bridge tolls.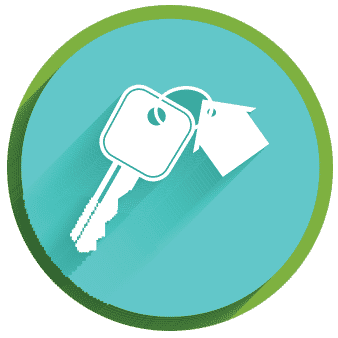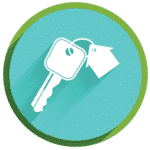 Access our selection of exclusive, high-yielding, off-market property deals and a personal consultant to guide you through your options.
Newport has been rated as the third best place to live in the UK in a survey by Adzuna, based on the number of job vacancies, and salaries in relation to the cost of buying or renting a home.
As a heavy industrial town, Newport has suffered from industrial decline in the past. But there' s been a lot of regeneration of late and more are planned.
ICC Wales, the International Convention Centre Wales, at the Celtic Manor Resort has seen an £83 million investment to create a new conference, exhibition and events centre at Coldra Woods, Newport. It's said it will bring a £70 million economic benefit to the area.
The Friars Walk retail and leisure scheme in the city centre opened in 2015 at a cost of £100 million. It has helped make Newport city centre a more attractive place to visit. The Riverfront Theatre and arts centre and Newport Centre leisure centre and concert venue are at the heart of the arts and entertainment scene in Newport. The Geraint Thomas National Velodrome of Wales is one of five internationally recognised indoor velodromes in Britain.
Next up are exciting plans to redevelop the historic Newport Market. It's planned that £12 million will be invested to create a new tech-hub, gaming space, gym and a cinema.
Glan Llyn is a whole new suburb of Newport where £1 billion is being invested into turning the former Llanwern steelworks into a high-quality residential, business and sustainable community development with 4,000 new homes eventually.
Celtic Business Park is a new business park being built at Llanwern. It has planning-permission for office, manufacturing and warehousing use. Amazon and train manufacturer CAF are already here and it is forecast that 6,000 people could be working on the park by 2028.
Newport is also a university city, so student property investors could look at the market for student accommodation. The University of South Wales has its Newport City Campus, here.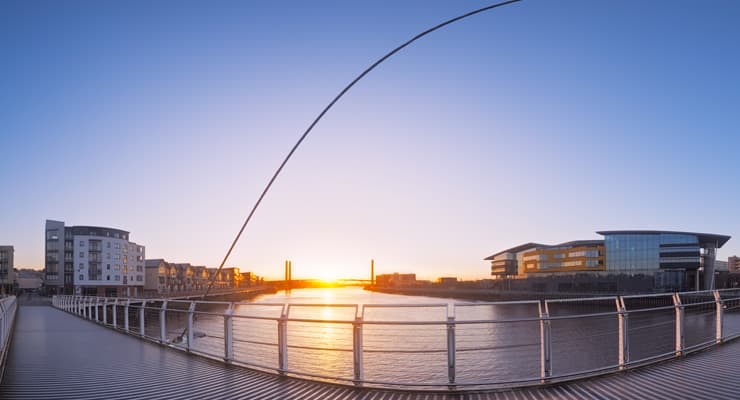 Property Values
Newport is a low property price area compared to much of the UK. Houses in Newport are around 35% cheaper than the surrounding area.
The current average property price in Newport is £183,127 according to HM Land Registry figures. This compares with nearby Monmouthshire where the average house price is around £280,000, Cardiff where the average house price is around £213,000 and Bristol where the average house price is £286,500.
Last year, a report from Rightmove said Newport is Britain's fastest-moving property market. Due to the high demand for property, the time to sell was shorter here than anywhere else in the country.
This national press report says that the property market in this part of Wales is on the rise thanks to a mini exodus of house buyers from Bristol into Newport.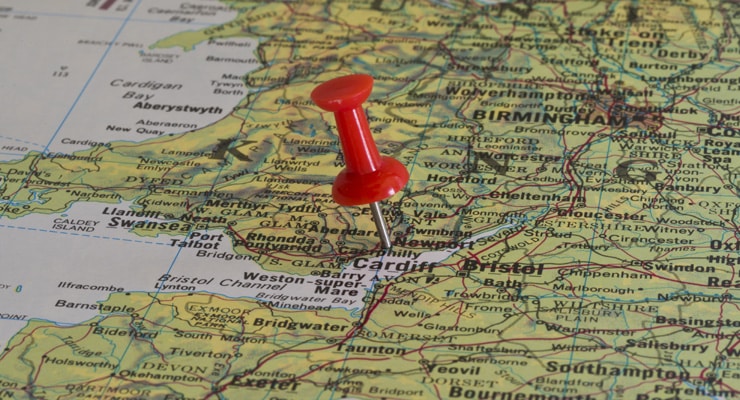 Rental Demand
Research by rental management platform, Howsy, shows that Newport is currently home to the highest level of tenant demand in the country. It says that Newport has stronger rental demand than many parts of London and other major UK cities. That could suggest that there's a big shortage of buy-to-lets in Newport.
Home.co.uk's Newport Market Rent Summary says that the average rent in Newport is currently £654 per month. Landlords in Newport can earn an average £503 PCM for a one-bed property, £619 PCM for a two-bed property, £753 PCM for a three-bed property, £1,015 PCM for a four-bed property and as much as £1,751 PCM for a five-bed house.
According to Liveyield, Newport area landlords can earn yields of almost 6%.
Property investors wanting to buy-to-let anywhere in Wales need to know about the Rent Smart Wales scheme. Landlords need to apply and register and take a training course, either in person or online.
If you're thinking of going into the shared accommodation or HMO market in Newport here's some useful information from Newport City Council about the rules and regulations covering licences and how to apply for an HMO licence.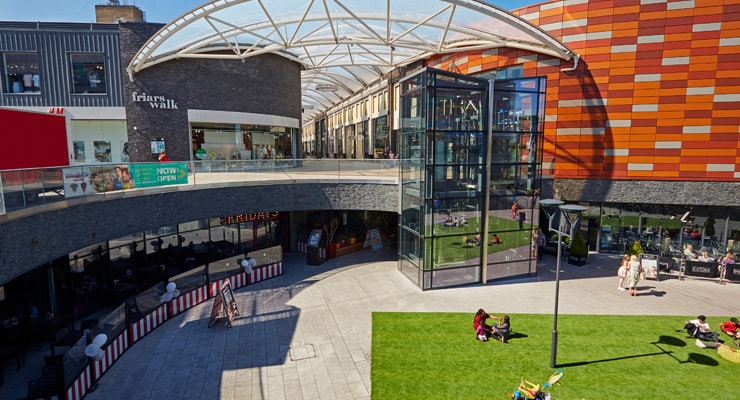 Property Investment in Newport
Here's our guide to buy-to-let in and around Newport, Gwent.
City Centre and Inner Suburbs
Population: 14,400
Average House Price: £140,000 – £160,000 approx.
Newport doesn't have a big city living property market currently, but as the city centre is regenerated more people are being attracted to live in the centre. Property investors can choose from some new build apartment blocks and there are also lots of traditional terraces especially in the inner suburbs. Newport city centre is a good value property area.
Yields in this area (Newport NP20 postcode) are around 5.8%.
Eastern Suburbs
Population: 62,000
Average House Price: £150,000 – £180,000 approx
Suburbs in the east of Newport, which is the area east of the River Usk, include Barnardtown, St. Julians, Summerhill, Maindee, Beechwood, Bishpool, Always, Somerton, Lliswerry, Ringland and Coldra. The new suburb of Glan Llyn is also in the east of the city.
East Newport suburbs are best for the easiest access to the M4 and A449 and A40 towards destinations in England. They also have good access to jobs in the industrial areas in south Newport and the regeneration area at Llanwern. A new railway station is also being planned for Llanwern.
Yields in this area (NP19 postcode) are 5.9%.
Western Suburbs
Population: 42,400
Average House Price: £160,000 – £300,000 approx
Suburbs to the west of Newport city centre, to the west of the River Usk, include Crindau, Barrack Hill, Ridgeway, Glasllwch, Stelvio, Gaer, Pillgwenlly (or Pill), Mendalgief, Maes Glas and Duffryn.
These suburbs offer easy access into the city but also there are a number of large employers on this side of the city, supporting the demand for property to let. The west side of Newport generally has a wider range of property prices and some of the pricier city suburbs are here.
Yields in this area (NP20 postcode) are 5.8%.
The Newport Area
Population: 32,700
Average House Price: £230,000 - £320,000 approx
As a general guide, the inner suburbs of Newport offer more cheap property, while prices rise in the outer areas. Some of the villages surrounding Newport, out in Monmouthshire, are popular commuter areas and are generally most expensive.
Rogerstone is a large village to the north-west of Newport. Rogerstone and surrounding areas including Cefn, High Cross and – just across the Ebbw River – Garth and Bassaleg are popular commuter areas thanks to proximity to the M4 and Rogerstone and Pye Corner railway stations with services into Cardiff.
Malpas, to the north of Newport, has good access to the city centre and M4 junction 26. It comprises several housing estates and is a popular family area.
Carleon is a historic small town just to the north of Newport. Carleon is known for its good schools, local restaurants and other amenities and is a sought after residential area. The Celtic Manor Resort is nearby.
Yields in this area, which is covered by parts of NP10, NP18, NP19 and NP20 postcodes are around 4.8% to 5.9%.
About Our Data
Note: Population estimates are based on information provided by Localstats. Current average asking prices are taken from HM Land Registry data and Zoopla. Buy-to-let yields by postcode are taken from Liveyield.