Areas of Poole: Buy-to-Let Property Investment Hotspots
Poole has an idyllic location on one of the world's largest natural harbours. Poole is also one of the area's largest commercial towns with a thriving economy. So how does Poole stack up as a place to invest in property?
Why Invest in Poole?
Poole in Dorset has a population of around 151,000. Along with the nearby towns of Christchurch and Bournemouth Poole is part of what is known as the South East Dorset Conurbation which has a population of around 470,000 people.
Poole Harbour is the largest natural harbour in Europe and the world's largest after Sydney Harbour. The area is known for its spectacular scenery, Blue Flag beaches, yachting and boating and wildlife. Poole's sights include Brownsea Island, the Isle of Purbeck and Studland Bay and Beach while the world-famous Jurassic Coast is within easy reach.
Poole and the surrounding area is a popular holiday resort and tourist destination. It receives around 4.7 million tourist visits every year which provides many jobs.
Poole is also an important commercial town with a range of industries including maritime industries, financial services, the public sector, digital industries, transport and distribution which provide many jobs and benefit the Poole property market. Companies located in Poole include yacht builder Sunseeker which employs 1,700 people, Mathmos, Lush UK, Siemens, Jordans Dorset Ryvita, Barclays Bank, BNY Mellon and the RNLI HQ.
Poole has good road and rail links to nearby towns and train services around the region and to London Waterloo from stations at Parkstone, Poole and Hamworthy. Poole is an important port with ferry services to Cherbourg and St. Malo in France and Jersey and Guernsey in the Channel Islands.
Poole has its own local amenities and a wider range of shops and services are available in Bournemouth which is around five miles from Poole.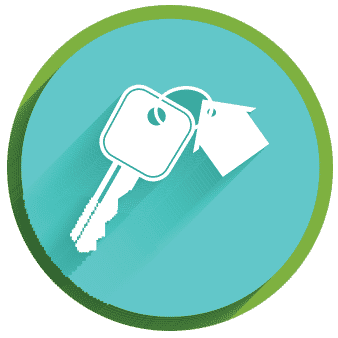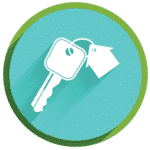 Access our selection of exclusive, high-yielding, off-market property deals and a personal consultant to guide you through your options.
Poole is now part of the Bournemouth Christchurch and Poole Council area, known as BCP Council for short.
BCP Council has a regeneration plan for Poole town centre. The town centre will be rejuvenated as a sustainable, healthy and vibrant place. The plan will build on Poole's heritage while embracing creativity and innovation. There could be around 800 new houses built close to the centre.
Although there is no Poole University Poole is a university town, too. Bournemouth University or BU has around 16,000 students at its Landsdowne Campus in Bournemouth and Talbot Campus which is in Poole. Arts University Bournemouth (ABU) has around 3,000 students at Wallisdown in Poole.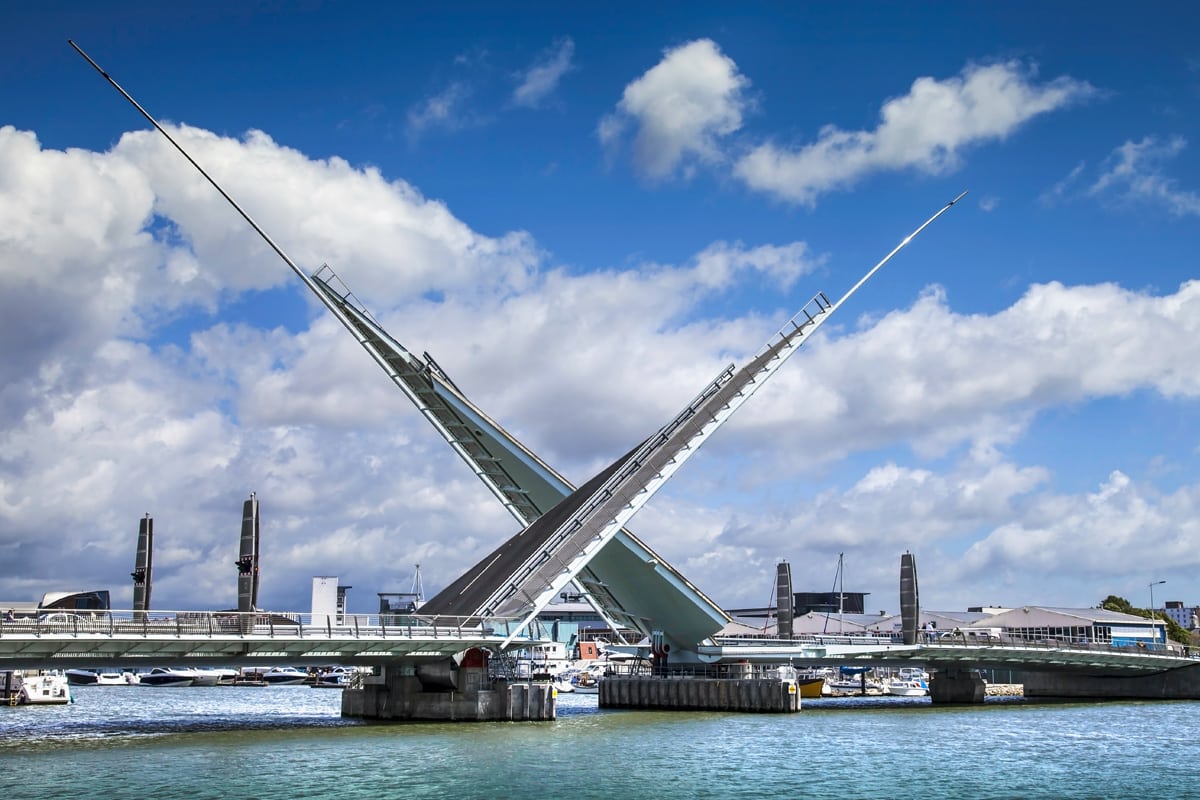 Property Values in Poole
Poole's successful economy and quality of life offer mean Poole property prices are higher than the national average for England. The area is known for the desirable Sandbanks area where some of the UK's most expensive property is found.
According to HM Land Registry data, the average house price in the Bournemouth Christchurch and Poole district is currently around £313,983.
It is possible to find more affordable property investment property in Poole however. Zoopla listings show that it is possible to buy an investment property in Poole for around £119,000.
Research on property xyz suggests that some property in Poole has returned around 25% growth over the past five years.
This recent report from a local estate agent says that of late there has been a substantial increase in the number of Londoners seeking homes to buy and to rent in Poole.
Rental Demand in Poole
Poole's property market offers a wide range of opportunities to buy-to-let investors. Landlords can choose to let to local residents, including those who cannot afford high local property prices, students and also short term or holiday rentals in Poole.
Home.co.uk's Poole Market Rent Summary suggests that the average rent Poole landlords can earn is currently £1,413 per month. Average monthly rents for different kinds of Poole rentals are £814 PCM for a one-bed property, £1,461 PCM for a two-bed property, £1,553 PCM for a three-bed property and £2,813 PCM or more for a four or five-bed property.
Poole's buy-to-lets offer property investors solid yields. Poole is covered by the Bournemouth BH12, BH13, BH14, BH15, BH16, BH17 and BH18 postcode areas. Research on property xyz suggests that investors can find an average long let gross yield of 3.9% in BH12, 3.7% in BH13, 3.5% in BH14, 4.4% in BH15, 3.5% in BH16, 4.1% BH17 and 3.5% in BH18. Student properties and holiday lets in the Poole area are likely to offer much higher yields.
Investors looking to invest in Poole might also consider the demand for shared accommodation or HMOs in the town. However, BCP Council has introduced an Article 4 direction which means that planning permission is needed to create a new HMO in parts of Poole.
More details are available on Poole HMO licensing from the BCP site.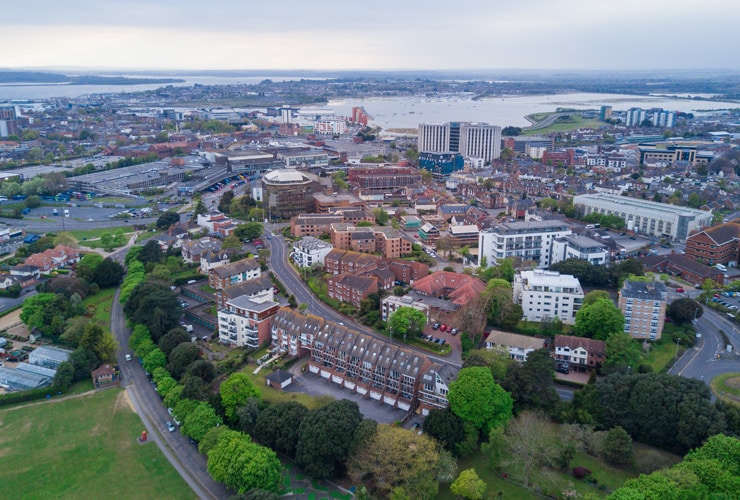 Property Investment in Poole
Population: 151,000 approximately
Average House Price: £313,893
Locations in Poole that have waterfront views and good access to the sea or beaches will generally be good for professional lets and holiday lets and may command premium rents. Poole locations in the suburbs which don't offer a waterfront setting are likely to be cheaper to buy and offer better yields. They will have best potential for letting to those working at the many businesses in and around Poole.
When looking at the Poole property market it's important to bear in mind that Poole adjoins nearby Bournemouth. Some areas that are close to Bournemouth are actually part of Poole.
For more information about property investment in Bournemouth take a look at our report.
Central Poole includes the area around the Old Town. This area has access to all the town centre amenities, the shops including Dolphin Shopping Centre, the tourist sights and The Quay. It is a popular residential spot with older period properties and also newer flats and apartments.
Areas to the north side of Poole include Longfleet and Oakdale. Further out are Broadstone
Canford Heath, Corfe Mullen, Creekmoor, Hillbourne and Waterloo. These areas have good access to the town centre, the workplaces to the north of the town and the main A35 and A350 roads for travellers around the region. Canford Heath and Creekmoor have good value property by Poole standards.
To the east of Poole, districts include Branksome, Canford Cliffs, Lilliput, Newtown, Parkstone, Upper Parkstone and Whitecliff. These are mainly suburban areas. They closely adjoin Bournemouth so they are popular with those with work in or travel into Bournemouth regularly. Districts in the south are particularly sought after since they offer access to Poole Harbour and Bournemouth and Poole's extensive beaches. Canford Cliffs and nearby Sandbanks are expensive and upmarket areas.
West of Poole, across Holes Bay, are the areas of Lower Hamworthy, Hamworthy, Turlin Moor and Upton. These areas do not have such good access into Poole and Bournemouth as other parts of town as road links can be congested, although there is a train station at Hamworthy. Hamworthy and Upton have relatively good value property compared to other parts of Poole.
About Our Data
Note: Population estimates are based on information provided by Localstats. Current average asking prices are taken from HM Land Registry data and Zoopla. Buy-to-let yields by postcode are taken from Property.xyz.