Areas of Caernarfon: Buy-to-Let Property Investment Hotspots
If you were househunting for a castle, then the spectacular Caernarfon Castle is the one you'd want to buy. For property investors who can't afford a castle though, Caernarvon still has lots to offer. There are lots of good reasons to buy in Caernarvon and some great value property investments on offer.

Why Invest in Caernarfon?
The ancient royal town of Caernarfon is located in the county of Gwynedd in North Wales. Caernarfon occupies a commanding position looking out over the Menai Strait, which separates the mainland of Wales from the island of Anglesey or Ynys Môn.
Caernarfon is very well located for reaching other parts of North Wales. The town is within easy reach of Bangor, Holyhead on Anglesey, Pwllheli and the Lleyn Peninsula, Porthmadog and Snowdonia. The cities of Liverpool and Manchester are less than two hours away using the A55 Expressway.
Welsh (Cymraeg) is widely spoken in Caernarfon. The town has more fluent Welsh speakers than anywhere else in the world – almost. Caernarfon also has its own local Welsh dialect called Cofi.
Caernarfon is very popular with tourists, especially in the holiday season. So property investors might look at investing in holiday property here.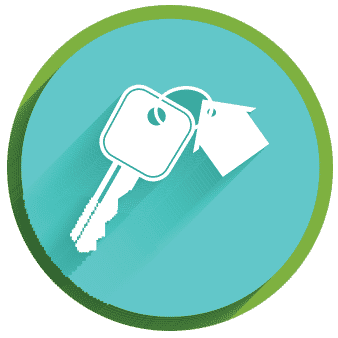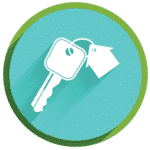 Access our selection of exclusive, high-yielding, off-market property deals and a personal consultant to guide you through your options.
Caernarfon Castle which dates back to 1283 is the town's main tourist attraction. Caernarfon Castle and Caernarfon town walls are a UNESCO World Heritage site. Other Caernarfon tourist attractions include the Welsh Highland Railway or Rheilffordd Eryri which has a terminus here with trains running all the way to Porthmadog.
Caernarfon is also a very popular base to tour Snowdonia from, and with walkers and climbers who want to ascend Wales' highest mountain Snowdon, ride on the famous Snowdon Mountain Railway or visit the Snowdonia National Park. Caernarfon is also a popular yachting and boating centre with its own Victoria Dock Marina.
The town isn't all about tourism and history though. It is also the main employment and service centre for this part of North Wales. Caernarfon has great local amenities including several supermarkets, specialist independent shops, plus bars and restaurants. Cyngor Gwynedd or Gwynedd Council's main offices are also in Caernarvon.
Good news for property investors here is the Caernarvon Waterfront Regeneration scheme. This has seen £15 million invested into regeneration here in recent years and more are planned. The latest Cei Llechi development provides 19 workspaces for local artisan/craft manufacturers and holiday lets. This regeneration has not only made Caernarvon more attractive to tourists and visitors it has also given a boost to the local economy.
One development property investors should keep an eye on is the Caernarfon and Bontnewydd bypass which should open in 2022. The new road will make it easier to travel around Caernarfon and could open up new areas for development.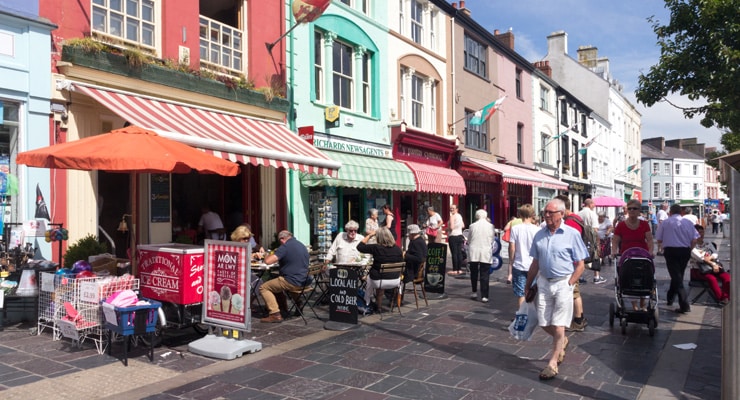 Property Values
The current average asking price for property in Caernarfon, according to Zoopla figures, is £176,369.
Rightmove figures also show that currently, you can buy cheap property in Caernarfon for as little as £33,000, although prices go up to around £450,000.
This local press report says that there is 'pent up' demand for homes in North Wales generally, and says this means this year could be a great year for sales. This report says that prices across Gwynedd generally, of which Caernarvon is a part, rose 7.8% last year.
Rental Demand in Caernarfon
Rental demand for buy to lets in Caernarvon is mainly from locals and the holiday property rental market in the area.
HomeLet's Caernarfon Market Rent Summary says that the average rent in Caernarfon is currently £585 per month. It suggests landlords in Caernarfon are likely to earn anything from £455 PCM for a flat up to £614 PCM for a house.
On yields, the Caernarfon area is covered by the Llandudno LL54 and LL55 postcodes. Yields across these areas range from 5.1% to 5.2%.
Holiday lets generally offer an opportunity to earn much higher rents. For landlords who are considering Caernarfon and Snowdonia holiday rentals, a search with holiday accommodation rental site Cottages.com shows that a holiday property in the area can earn anything from £475 per week to £1,905 per week during the peak summer season.
Property investors wanting to buy to let anywhere in Wales need to know about the Rent Smart Wales scheme. Landlords need to apply and register and take a training course, either in person or online.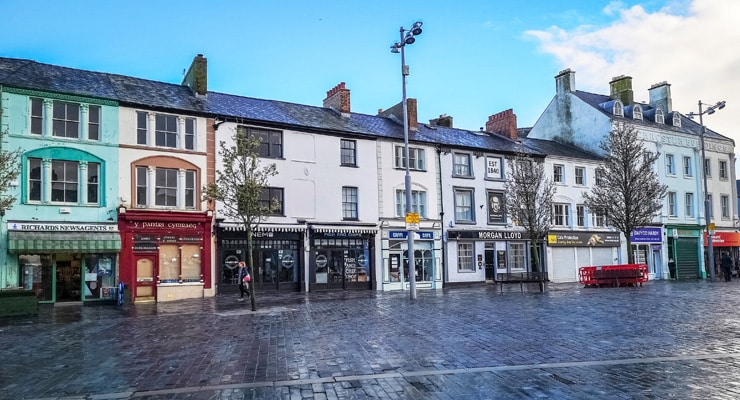 Property Investment in Caernarfon
Population: 9,800
Average House Price: £176,369
Here's our guide to property investment in and around Caernarvon.
Caernarfon has a historic town centre. The centre around Castle Square (Maes) offers mostly period property, including attractive old Edwardian and Georgian property, comprising townhouses, traditional terraces and apartments. Caernarfon centre buy-to-let property can be let to the local market but is also ideal for holiday lets.
Doc Fictoria (or Victoria Dock in English) is Caernarfon's take on a city living development. This small but well-designed development around the old Caernarfon docks offers hotels, bars and restaurants, a cinema and theatre together with city living type apartments, many of which have great views over the Menai Strait.
The Caernarfon suburbs offer more contemporary properties. There are mainly larger, family-sized properties here including detached and semi-detached houses and bungalows with gardens, and a number of medium-sized housing estates. The north side of town tends to be more sought after than the south as many properties are in an elevated position with great views towards the Menai Strait and Anglesey.
Around the fringes of Caernarvon are a number of holiday parks, including Glan Gwna. These offer holiday accommodation and some of Caernarvon's cheapest property.
Property investors considering Caernarfon property might also look at some of the villages surrounding the town itself. These offer a rural setting with great views towards Snowdonia and easy access to walking routes in the hills or along the Lleyn Heritage Coast. Villages include Janfaglan, Dinas, Bontnewydd, Croesywaun, Waunfawr, Caeathro, Ceunant, Llanrug, Bethel and Saron. Property types range from traditional old cottages to farmhouses with land.
About Our Data
Note: Population estimates are based on information provided by Localstats. Current average asking prices are taken from HM Land Registry data and Zoopla. Buy-to-let yields by postcode are taken from Liveyield.