Areas of Salisbury: Buy-to-Let Property Investment Hotspots
Salisbury is a place that has been described as quintessentially English... a city that's more English than England itself. But does that make it a good place for property investment or not? Here we'll look at buy to let investment in Salisbury.
Why Invest in Salisbury?
Salisbury is located in Wiltshire. Wiltshire is known for being a mainly rural part of England. Salisbury is close to the West Wiltshire Downs, Cranbourne Chase, Salisbury Plain and the New Forest.
Salisbury has previously been known as New Sarum. It has a population of around 62,000. The City of Salisbury has its own Salisbury City Council although most services are provided by Wiltshire Council.
Salisbury is a popular tourist city with many visitors coming to visit Salisbury Cathedral. Salisbury Cathedral is known for having the tallest cathedral spire in England which rises to 123m. It also claims to house the best surviving, original copy of the Magna Carta.
The Salisbury area is known for its Neolithic archaeology and there are many important sites. Stonehenge, a UNESCO World Heritage Site which attracts visitors from all around the world, is just to the north of Salisbury.
Other Salisbury sights include Salisbury Museum, Old Sarum an Iron Age hill fort, Mompesson House, Wilton House and Arundels. Salisbury Racecourse also attracts many visitors.
Salisbury is the main retail and service centre for this part of Wiltshire. The city centre is known for its famous Salisbury Charter Market and many independent shops, while all the national retailers can also be found in the city or in nearby retail parks.
Salisbury is linked to surrounding towns and the wider world using the A36, A30, A338, A345, A354 and A360 roads. It's also conveniently located for the A303 road which connects London to the South West. The nearest large city is Southampton which is around 24 miles from Salisbury.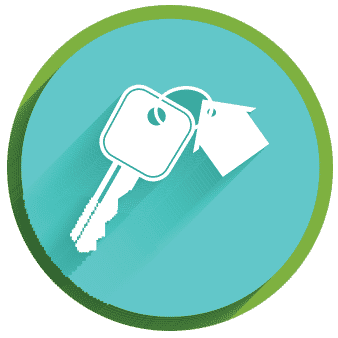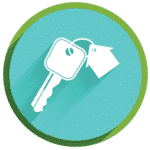 Access our selection of exclusive, high-yielding, off-market property deals and a personal consultant to guide you through your options.
Salisbury railway station has services to destinations including London Waterloo, Exeter St. Davids, Portsmouth Harbour, Cardiff, Southampton and Bath. London to Salisbury takes around 1 hour 40 minutes by train while Southampton can be reached in around 30 minutes. Some Salisbury residents commute to London on a regular basis.
The Salisbury economy is mainly centred around retail, hospitality, services and light manufacturing and the surrounding area is known for agriculture and farming.
The area also has a small but significant life science and tech sector providing well-paid jobs. Porton Science Park (PSP) is a new 10-hectare development site at Porton near Salisbury which builds on the established Porton Down Science Campus. It is also home to the Ministry of Defence's Defence and Science Technology Laboratory (Dstl), Public Health England (PHE) Porton and Porton Biopharma Ltd.
There is also a military presence in the area including the MOD Boscombe Down airfield and the Army's Bulford Camp and Tidworth Camp to the north of Salisbury. These sites provide employment for some Salisbury area residents and support the demand for property to buy and to let in and around the city.
Salisbury District Hospital is the main regional hospital and employs a large number of staff in the city.
Salisbury also offers good schools, making it an attractive place for those with young families to live, buy and rent. Salisbury still operates a grammar school system and its two grammar schools are Bishop Wordsworth's School and South Wilts Grammar for Girls.
Salisbury performs well in best places to live surveys, including the well known Sunday Times Best Places To Live survey. Salisbury is said to be an attractive and welcoming place that is 'quintessentially English'.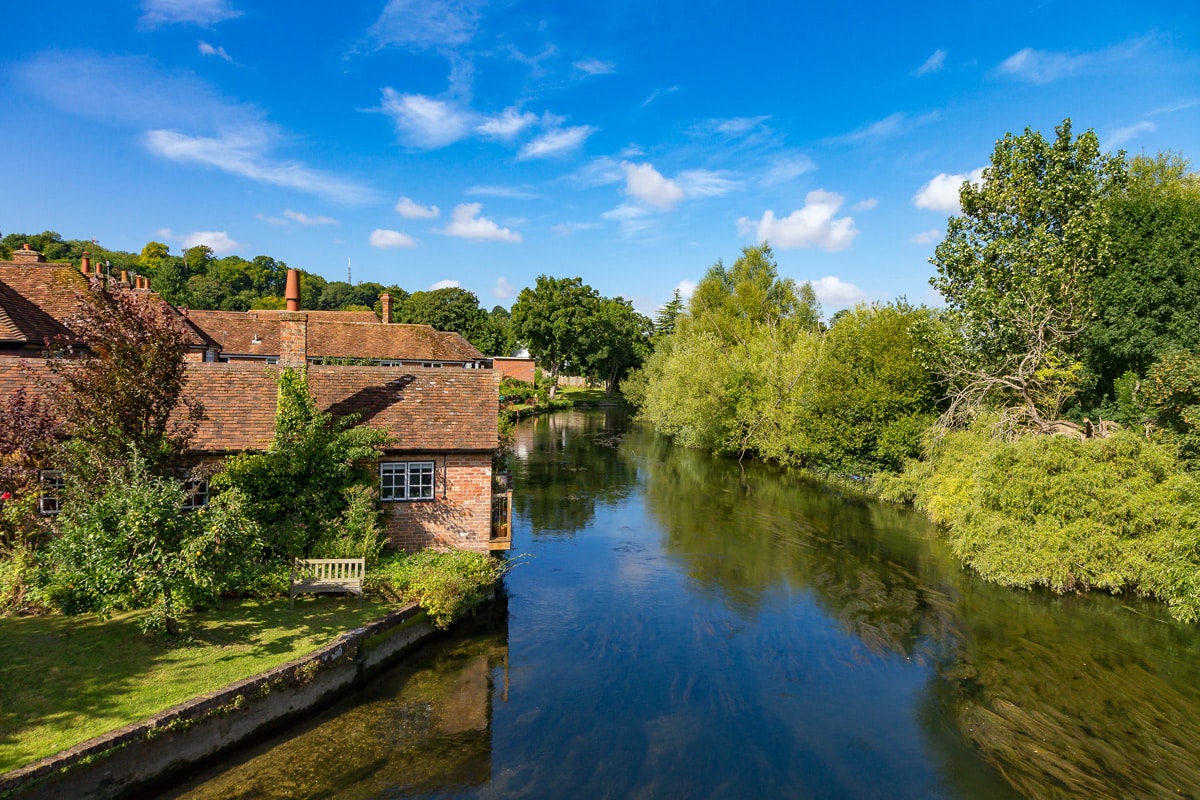 Property Values in Salisbury
Wiltshire, of which Salisbury is a part, is one of the more expensive counties in England for property prices. Prices in the area are boosted by its desirability as a place for country living, whilst offering good access to large cities and London, plus Wiltshire's popularity for second and holiday homes.
The average price across Wiltshire is currently around £298,659, according to HM Land Registry data.
According to Zoopla estimates, the average asking price for a property in Salisbury itself is slightly higher than the Wiltshire average at £323,462.
However, it is still possible to find good value buy to let property in the city. Zoopla listings also show that it is possible to buy an investment property in Salisbury for around £100,000.
Rental Demand in Salisbury
The Salisbury rental market mainly offers opportunities to buy-to-let, to local residents. Locals who are unable to afford Salisbury's high house prices are likely to look to the rental market instead.
Home.co.uk's Salisbury Market Rent Summary says that the average rent in Salisbury is currently £865 per month. Landlords in Salisbury might expect to earn an average of £875 PCM for a one-bed property, £799 PCM for a two-bed property and £1,150 PCM for a three-bed property. A four-bed property in Salisbury could earn an average of £1,351 PCM in rent according to their statistics.
On yields, Salisbury itself is mostly covered by the Salisbury SP1 and SP2 postcode areas. Research on Property.xyz suggests that investors can find yields from around 4.5% to 6.6% in SP1 and 4% to 4.9% in SP2.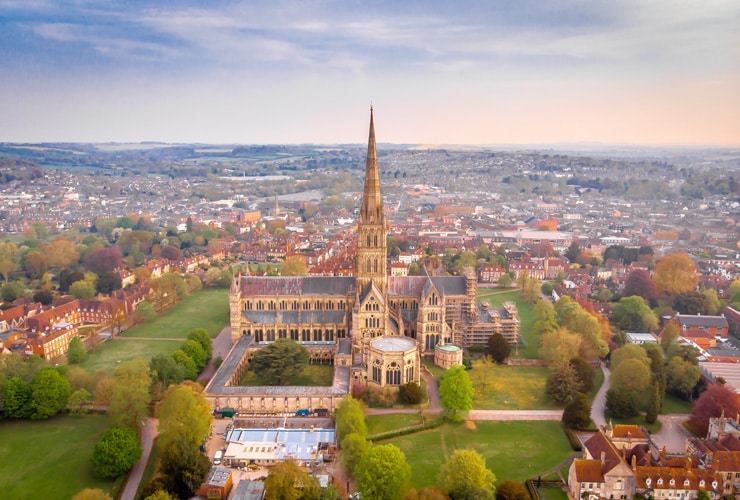 Investment in Salisbury
Population: 62,000
Average House Price: £323,462
Although it is a small city Salisbury offers investors a wide range of property types, from small flats and cottages through to large detached houses, and from historic and period properties right through to new builds.
Salisbury city centre, mainly the area within the Churchill Way ring road, is a really popular residential location. There are many smart and popular streets especially near the Cathedral and River Avon which are higher-priced areas. Buyers and tenants here can access all the city centre shops and services, and the railway station, within walking distance and so avoid Salisbury's congested roads. Property types include traditional terraces, period houses and some new builds. Bishop Wordsworth's School is in the city centre too.
Areas to the north side of Salisbury include Bishopdown, Paul's Dene and Stratford sub Castle. They comprise mainly small residential estates with a mixture of property types. South Wilts Grammar School is on this side of the city.
Further out are Longhenge and Old Sarum. This is the site of the original city of Salisbury, the Old Sarum archaeological site and the Old Sarum airfield. It is now a new build hotspot with many new properties. The area is convenient for local workplaces and also those along the A303 and around Amesbury.
East of Salisbury is Milford and the large village of Laverstock which is now a suburb of Salisbury. Milford is a busy commercial area on the main A36 providing many jobs. Laverstock has its own local amenities, older and more modern properties and is also the location of three of Salisbury's schools – St. Edmund's Girls Schools, St. Joseph's Catholic School and Wyvern College, making it especially popular with families.
South of Salisbury is Britford and the Harnhams – Harnham itself plus Harnham Hill, East Harnham and West Harnham. These are popular Salisbury residential areas but are across the River Avon and River Nadder and the Harnham Water Meadows from the city itself so accessibility is not quite so good. Salisbury District Hospital is in a rural location on this side of town.
West of Salisbury city centre are the areas of Bemerton, Quidhampton, Netherton, Wilton and Fugglestone St. Peter. Locations on this side of town have easy access to Salisbury's main commercial/light industrial area which are to the west of the city centre.
The separate small town of Wilton, famous for being the home of Wilton Carpets, has its own shops, schools and other amenities. Wilton is a popular residential area for those who work in Salisbury itself. Bemerton comprises, Bemerton Village, Bemerton Heath and Lower Bemerton. These areas have some traditional old property but also a number of residential estates of different types from post-war to present-day new builds. There are some good value locations in this area of the city.
Property investors considering Salisbury might consider some of the small villages surrounding the city too. However, some of them are upmarket Wiltshire or Hampshire residential areas where prices are higher than in Salisbury itself.
Villages that have a primary school, local shops, a good community feel and, ideally a bus service into nearby towns are likely to be most popular with tenants. North of Salisbury villages include those in the Woodford Valley, Winterbourne Earls, Winterbourne Dauntsey, Winterbourne Gunner and Porton. All have a rural setting yet good access into Salisbury and are good for commuters on the A303. Villages south of Salisbury including those in the New Forest are popular with those who work in the Southampton area.
About Our Data
Note: Population estimates are based on information provided by Localstats. Current average asking prices are taken from HM Land Registry data and Zoopla. Buy-to-let yields by postcode are taken from Property.xyz.