Selling A House With Asbestos: A Guide
What is Asbestos and Why is it So Dangerous?
Asbestos is a naturally occurring mineral. It has been mined and used for hundreds of years. Asbestos is light and strong and has excellent thermal and fire-resistant properties making it an ideal material for building and many other uses.
The big downside to asbestos is that if it breaks up its microscopic fibres are released into the air. These fibres are extremely dangerous to health if inhaled.
The three most common types of asbestos are white asbestos (chrysotile), blue asbestos (crocidolite) and brown asbestos (amosite).
Serious diseases which can be caused by exposure to asbestos fibres include asbestosis, mesothelioma, pleural disease and asbestos-related lung cancer.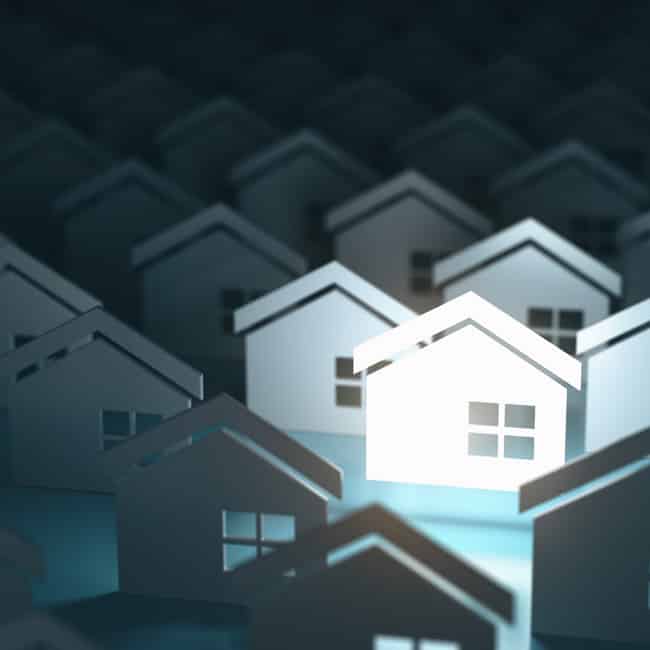 Sell Your Investment Property in Days
Any condition, tenanted or vacant, for it's full market value. Offers in 3-5 days. No sale, no fee.
Which Houses Contain Asbestos?
Asbestos was used in house building between the late 19th century and the late 20th century.
If you have a house that was originally built in the 1910s, 20s, 30s, 40s, 50s, 60s, 70s, 80s and 90s it may well contain some asbestos unless it has since been removed. If your house is older it may still contain asbestos if it had been extended or had work done during this period.
If your house was built in the 1950s, 60s or 70s it is potentially much more likely to contain asbestos since it was a particularly popular building material during this period.
Blue and brown asbestos were banned from use in the UK in 1985. White asbestos was banned from use in the UK in 1999.
Only houses built in the 21st century are likely to be asbestos free.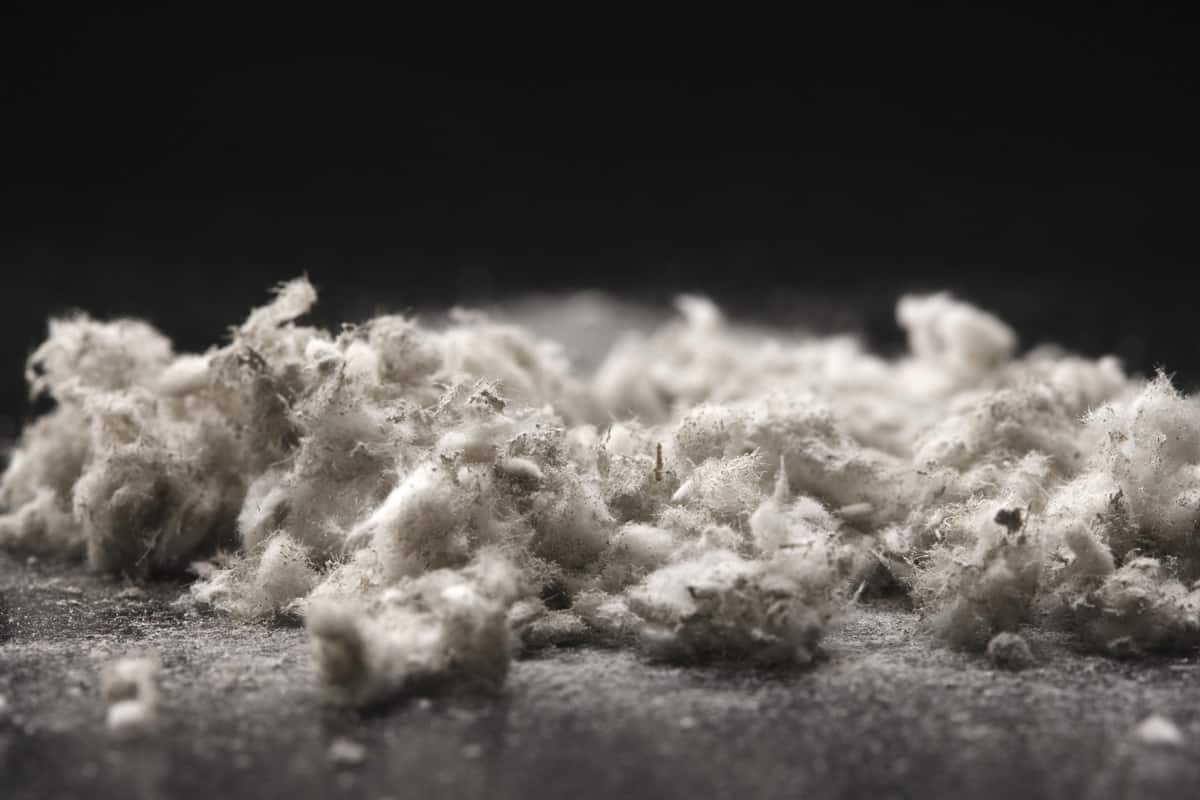 Where In My Home Might Asbestos Be?
Asbestos has been used in many areas within houses and flats particularly but not exclusively for insulation or fire protection uses.
Here are some of the locations where you might find asbestos in a house or flat:
Boilers and pipework
Ceilings and ceiling tiles
Electrical fittings, eg. fuse boxes
Fireplaces and heaters
Floor tiles
Flues
Garages
Gutters and downpipes
Loft insulation
Partition walls and panels
Pipe lagging
Roofs, roof tiles and roofing felt
Sheds
Soffits
Textured ceiling coatings. Artex and similar materials may contain asbestos.
Water tanks
The Health and Safety Executive (HSE) website has more information on where can you find asbestos.
How to Spot Asbestos in Your Home
You may be able to see asbestos in your home in any of the locations above. You may not be able to see asbestos in your house even where it exists, however. Asbestos does not necessarily appear as white, blue or brown. Items that do not look like they contain asbestos may actually contain it. In addition, not all items in which asbestos could have been used will actually contain it.
Asbestos comes in a number of forms. It was either used in buildings by itself or combined with other materials to produce what are known as asbestos-containing materials (or ACMs).
The different forms of asbestos include loose-fill asbestos, sprayed coatings, asbestos insulating board (known as AIB), asbestos cement materials (asbestos mixed with cement), asbestos textiles and composite materials.
Different types of asbestos and different ACMs have different levels of risk. Some are high risk and some are lower risk.
It is not safe to check for asbestos yourself. It is very important that you do not cut, drill, expose, dismantle or otherwise disturb any area where there may be asbestos in order to find it as this could be dangerous.
You can find out if your home has asbestos and the extent of an asbestos problem by having a professional asbestos survey carried out on it.
Asbestos Surveys
If you are concerned that there may be asbestos in your home you may wish to have a residential asbestos survey and asbestos testing carried out on it.
A residential asbestos survey will tell you if your house has asbestos, where and how much there is, if it is dangerous and whether or not the asbestos needs to be removed.
Residential asbestos surveys are available from suitably qualified residential surveyors and asbestos management consultants.
Do I Need to Remove Asbestos Before Selling my House?
You do not necessarily need to have the asbestos in your house removed before selling it.
Asbestos that is intact and undamaged need not be dangerous. In many cases, asbestos can remain in a house indefinitely without being dangerous and without needing to be removed. Asbestos can also be sealed or contained to ensure that it remains safe in some circumstances.
You would normally only need to have asbestos removed if it is damaged or deteriorating in some way. An asbestos survey is the best way of showing whether asbestos in your home needs to be removed or treated or not.
Removing or treating asbestos is not recommended as a DIY job. It should be done by expert asbestos removal and disposal contractors who are licensed to handle asbestos.
Is it Illegal to Sell a House With Asbestos?
No, it is legal in the UK to sell a house that contains asbestos.
Asbestos and Mortgages
If you are selling a house with asbestos the presence of asbestos could stop a potential buyer from obtaining a mortgage to buy it in some cases.
There is no definite rule on asbestos and mortgages, however. Houses that contain asbestos are generally mortgageable as with any other house. It depends on the extent and condition of the asbestos.
Asbestos and Home Insurance
Standard home insurance policies do not cover the routine removal of asbestos. Buildings insurance may cover the cost of asbestos removal where this is necessary as part of something else that is covered by insurance, such as storm damage for example.
Properties which contain asbestos are insurable under buildings and contents insurance policies and there should not normally be any need to disclose it nor any additional cost.
Asbestos and Apartments/Flats
If your property is a flat or apartment then the Control of Asbestos Regulations 2012 is likely to apply to communal areas such as foyers, corridors, lifts and stairs.
If you are selling your flat or apartment a buyer's solicitor or conveyancer may ask for evidence that a risk assessment and risk management policy is in place with regard to asbestos in these parts of the building.
Can Asbestos Stop Me From Selling My Home?
Asbestos can potentially stop you from selling your house. Should a potential buyer of your house have a survey carried out on it the surveyor is likely to indicate that there is asbestos present or potentially present in your house.
If asbestos is discovered and no buyer is willing to buy your house as a result it could cause a sale to fall through and it could even become unsaleable. Should this happen you may need to have the asbestos in your house removed before it can be sold, or negotiate a reduction in price with a potential buyer because of the asbestos.
Even if it does not stop the sale, asbestos in your home could potentially delay the sale for many months while it is investigated and a solution is found.
The good news, however, is that as long as the asbestos is not in a dangerous state it should not stop you from selling your house. House buyers are generally still willing to buy houses with asbestos where the asbestos is in a safe and stable condition.
So, Can I Sell My House With Asbestos?
The answer to this question is yes you can sell a house with asbestos. Asbestos can potentially make it more difficult and time consuming to sell a house in some cases however.