A Quick Guide to Amicably Selling a House, During a Divorce
Divorce and moving house are two of life's most stressful events. So what to do with your house when you get divorced can be a particularly stressful and difficult problem to solve. Here is what you need to know about selling a house and divorce.
What Happens to Your House in a Divorce?
When it comes to divorce, there are several options that are often considered when it comes to dealing with a house:
You can sell the house and split the proceeds, assuming there are any, with your spouse.
One spouse can keep the house and live in it. Ownership can either be transferred to the spouse who keeps the house, or they can buy the other spouse out if they want and are able to.
One spouse can keep the house and live in it. BUT the other spouse keeps an interest in the house, perhaps until some future event or date.
Keeping the house may be considered a good option if you have children, for example. It is a way of keeping some stability in your children's lives even if you get divorced.
It's important to note that there is no standard arrangement for dealing with a house during a divorce. It depends on a number of factors.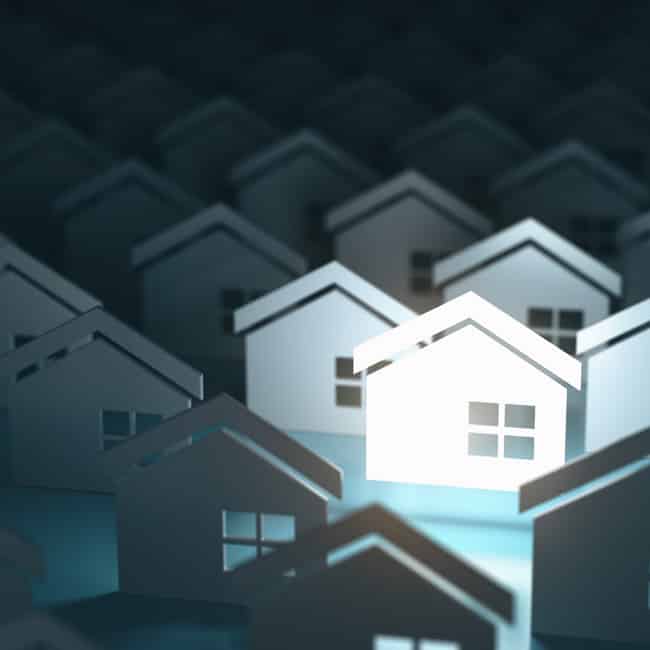 Sell Your Investment Property in Days
Any condition, tenanted or vacant, for it's full market value. Offers in 3-5 days. No sale, no fee.
Who Gets the House in the Event of a Divorce?
In a divorce, your house is known as the marital home or matrimonial home. There are several ways of deciding what happens to your house:
The parties in a divorce can agree between themselves on what happens to the house as part of the divorce settlement. The agreement is then 'rubber stamped' by a court perhaps by way of a consent order. This is usually the easiest and quickest way to decide what happens to the house.
If the parties cannot agree, or don't want to discuss it between themselves, they can ask a mediation service to help them try to agree.
If the parties cannot agree, or completely disagree, they can take the matter to court. They can ask the court to decide what will happen to the house. The court will consider financial remedies and make a financial order directing what happens to the house and any other matrimonial assets.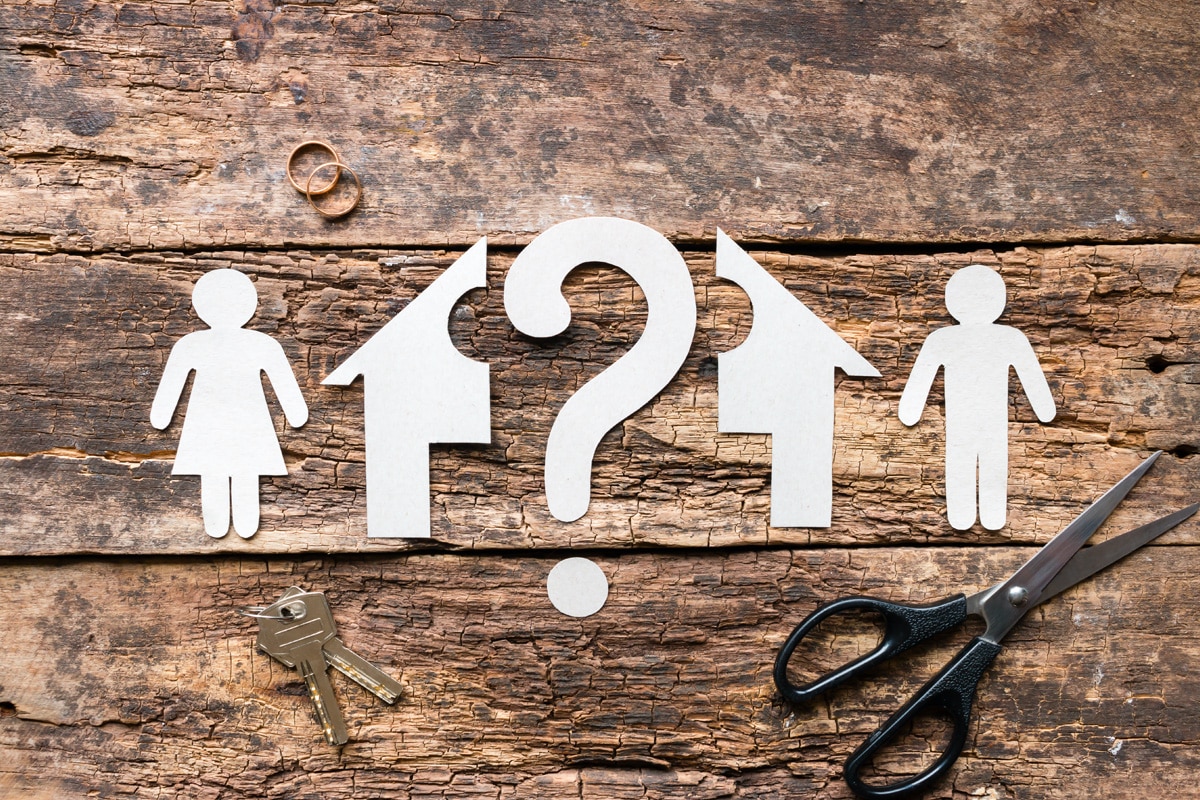 What Decides Who Gets the House?
What happens to money and property when you divorce or separate can depend on various things. Factors in deciding who gets the house include, but are not limited to: The length of the marriage, the financial standing of each spouse, whether one is financially dependent on the other, the age of each spouse and any disabilities.
Whether there are children and their ages is a very important factor in deciding what happens to your house in a divorce.
Who gets to keep the house does not necessarily depend on whose name the house is in or who pays the mortgage etc.
Who gets to keep the matrimonial home and any other assets is not necessarily made on the basis of a 50-50 split. A 50-50 split is often a starting point in negotiations, however.
What is a Mesher Order?
A Mesher order is also known as an order for deferred sale. It is an order made by a court that a home involved in a divorce case need not be sold until a future date. A Mesher order may be made when the couple has children under the age of 18.
What is a Martin Order?
A Martin order is also a type of order for deferred sale of a matrimonial home until a future date. The difference between a Mesher order and a Martin order is that the Martin order does not involve children but is linked to some other event. For example, if one spouse remarries or dies.
Selling Your House During a Divorce – Things To Do
If you decide to sell your house during the divorce process or are thinking about doing so, here are some steps to consider taking:
Think it through carefully.

Decide if you want to keep the house, and can afford to keep it. If your spouse wants the house, decide if you are willing for them to have it and on what terms. If you remain living in the house, but your spouse keeps an interest in it, think about who will pay the mortgage and bills and what will happen if you or they can't or don't.

Quite often people involved in a divorce decide they would rather sell the house and make a fresh start even if keeping it is an option.

Get a valuation.

This way you will know what it is likely to be worth when discussing arrangements or a settlement with your spouse or with your legal advisers.

Several valuations of the property involved would be a good idea. For example, from one or more estate agents and perhaps from a house buying service.

Find out how much is owed against the house.

That is on the mortgage or any loans secured on it. Obtain a mortgage statement from the bank or building society. Deduct this from the valuation to find how much equity (or cash leftover) is in the house.

Decide on the best way to sell your house.

More information on the ways of selling your house during a divorce is coming up.

Find out how much it will cost to sell your house.

For example, there will be legal fees and there could also be estate agent's fees. Decide who will pay these or if they will be deducted from the selling price of the house.

Prepare your house for sale.

If you are selling through an estate agent prepare your house for sale just as you would in any normal sale. Ensure it is clean, tidy, uncluttered and well presented. Ensure it looks its best for viewings and so will hopefully get the best price.

Bear in mind that if you are not actually living in your house it may be difficult or impossible to present your house for sale properly. This will be up to the other spouse.
Ways to Sell your House
If you are selling your house during a divorce, these are the ways you could do it:
Using an estate agent.

You can sell your house during divorce in the normal way using an estate agent. Be aware that there will be estate agent's fees for doing this which either you or your spouse (or both) will have to pay.

You will have to wait until someone makes an offer and then both you and your house will need to agree to the price offered.

Selling your house at auction.

You could put your house up for sale at auction which could potentially offer a fast sale. However, there is no guarantee that it will sell or what the actual selling price might be.

Selling your house to a fast house-buying service.

You could sell your house to a house-buying service on a best-price-for-quick-sale basis. This is likely to be the fastest way to sell. The house-buying service will make you an offer which you can then agree with your spouse. The house-buying service may even cover all the selling costs.

An added advantage of selling to a house-buying service is that it offers privacy. No one will know that your house is up for sale. You won't have to deal with estate agents, viewings, offers or negotiations with many individual buyers.
Frequently Asked Questions
Can I sell our house before our divorce goes through?

Yes, if the house is in your name you potentially can. If the house is in your spouse's name or both your names everyone will need to agree. Be aware that both parties may have legal rights, something known as home rights, entitling them to stay in the house, however.

Can my ex sell our house without my knowing?

Yes, if the house is in their name they possibly could. However, you may be able to register a Notice of Home Rights against the house to stop this from happening.

Can my ex force me to sell our house when we divorce?

Yes, possibly, if a court agrees. A court can make an order that a house must be sold as part of the financial remedies in a divorce. This can only happen after the court has heard the views of both parties and considered the case.

If one spouse has moved out before we divorce do they lose their rights to the house?

No, moving out does not affect any rights either party may have to the house in a divorce.

Do I have to sell our house when divorcing?

No, you do not necessarily have to sell a house as part of a divorce. Either party can keep the ownership of the house or even both parties can keep the ownership of the house if they agree. It's even possible for both parties to keep the house and remain living there.

Questions to ask include what the practical and financial arrangements might be in this situation and particularly whether you can afford to.

Many people who are divorcing decide that it is better to make a clean break by selling the house and moving on.
Important!
This article is intended as general information about the house sales process during a divorce and is not intended as legal advice on divorce. Rights to a house during divorce can vary depending on many different factors. Divorce law in Scotland and Northern Ireland can differ. The situation will also be different in the case of couples living together or in a civil partnership. It is recommended to take individual legal advice if you are planning on divorcing or selling a house as part of a divorce.