Areas of Solihull: Buy-to-Let Property Investment Hotspots
Solihull in the West Midlands calls itself the 'town in the country' and is often thought of as a place that offers the perfect mix of both town and country living. But does that make Solihull a perfect mix for property investors too?
Why Invest in Solihull?
Solihull is both a town and a borough. The borough stretches out from the Birmingham suburbs into rural Warwickshire. As well as Solihull itself towns and villages which make up the borough include Castle Bromwich, Dorridge, Hampton in Arden, Hockley Heath, Knowle, Marston Green and Shirley.
Solihull has grown from being a small market town into a large metropolitan borough and it has a present-day population of around 225,000. Solihull is one of the boroughs that make up the West Midlands region.
Solihull benefits from being close to Birmingham, making it perfect for those who need good access to Birmingham for work or business. Solihull town centre is around 7 miles from Birmingham city centre. The journey into Birmingham takes around 20 minutes by train or by road in normal traffic.
Solihull is really well located for transport around the Midlands and to the rest of the country too. It is on the M42 motorway with direct connections to the M6, M5, M40 and A45. Railway stations around the borough offer direct services into Birmingham city centre and to London Marylebone or Euston in around 1 hour 50 minutes.
Birmingham Airport is also located within the Solihull district. Birmingham International Railway Station and the National Exhibition Centre or NEC are also here. The NEC hosts around 500 events and 2.3 million visitors in a normal year.
Solihull has a strong economy that is based mainly on higher added value employment. It provides many well-paid jobs helping to create a buoyant property market in the area. Solihull's employers include automotive, advanced manufacturing, scientific and technical, transport and logistics, financial services and business and professional services.
The area is the location of a large number of modern business parks which provide thousands of jobs including Blythe Valley Park, Fore Business Park, Solihull Business Park, The Green Business Park, Cranmore Industrial Estate and Monkspath Business Park.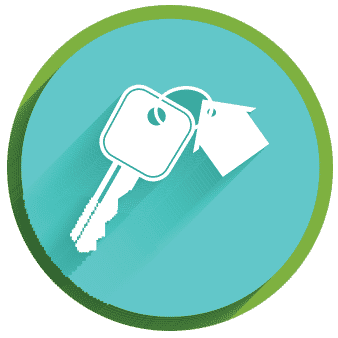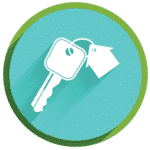 Access our selection of exclusive, high-yielding, off-market property deals and a personal consultant to guide you through your options.
Solihull is well known for the motor industry and as being the birthplace of Land Rover cars. Jaguar Land Rover has a major manufacturing plant in Solihull which provides many jobs in the area. Norton Motorcycles has recently completed its new global headquarters here.
Solihull scores highly in 'best places to live' surveys thanks to its great location between city and country, strong employment opportunities and good local schools. Many people in Solihull are keen to point out that Solihull isn't technically part of Birmingham and regard it as posh by comparison. This helps to support the property market and boost demand for property to buy and rent across the area.
There are a number of developments in the Solihull area which could boost the economy and property market over the coming years. UK Central Solihull is a programme designed to attract new business and new investment to Solihull.
Solihull transport connections will become even better in the future. There will be a new HS2 Interchange Station on the HS2 high-speed rail line. This should be open by around 2033 and will put Solihull within just 45 minutes of London. There are plans to build a new West Midlands Metro tram line from Birmingham city centre out to Solihull, the airport and NEC within the next few years which should make Solihull even more attractive to Birmingham commuters.
At the National Exhibition Centre, there is a plan to create a new urban village featuring 5,000 homes, a primary school, a new hotel, cafes, restaurants and offices.
Arden Cross is a plan to create a new global destination for innovation, business, commerce, learning and living on a 140-hectare site in the area. The scheme could support up to 27,000 new jobs, provide 6 million sq. ft. of employment space, 3,000 new homes and new infrastructure for the area.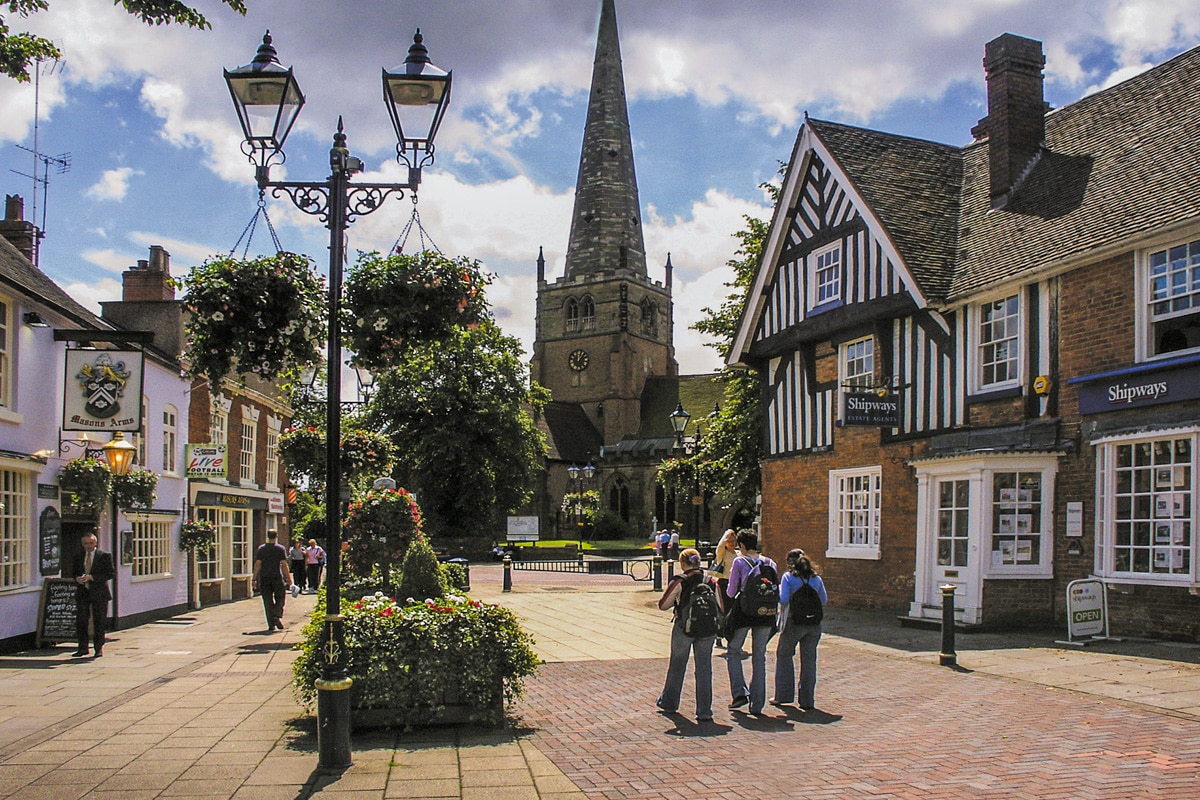 Property Values in Solihull
Solihull is a higher price property location overall. Property in Solihull is more expensive than much of the West Midlands region. Solihull average property prices are around 10% higher than the national average house price in England.
According to HM Land Registry data, the average house price in the Solihull area is currently around £313,400.
Some parts of Solihull have some very expensive streets, with properties worth £800,000 to £1 million and more. It is possible to find more affordable investment property in Solihull however. Zoopla listings show that it is possible to buy an investment property in Solihull starting from around £80,000.
Research on property xyz suggests that property in parts of Solihull has returned just over 39% growth over the past five years.
Rental Demand in Solihull
The Solihull property market offers opportunities to let to local residents and those who come to work in the area. Many parts of Solihull are also popular places to live with those who commute into Birmingham, to Coventry which is just to the east, and to other parts of the West Midlands. As with many other higher property price areas, Solihull has a shortage of good value rental accommodation for those who can't afford to buy here.
Home.co.uk's Solihull Market Rent Summary suggests that the average rent landlords here can earn is currently £1,460 per month. Average monthly rents for different Solihull rental properties are £850 PCM for a one-bed property, £875pcm for a two-bed property, £1,225 PCM for a three-bed property, £1,650 PCM for a four-bed property and £2,250 PCM for a five-bed property.
Investors may want to consider where the best Solihull buy to let yields are. Solihull and the surrounding area is mainly covered by the Birmingham B36, B37, B40, B90, B91, B92, B93 and B94 postcode areas. Figures from property xyz suggest that investors can find an average long let gross yield of 4.6% in B36, 3.9% in B90, 3.4% in B91, 4% in B92 and 2.2% in B93.
Local services in the Solihull area are provided by Solihull Metropolitan Borough Council. Property investors who want to buy or set up an HMO in Solihull can find out about the licences that are needed from Solihull Metropolitan Borough Council, here.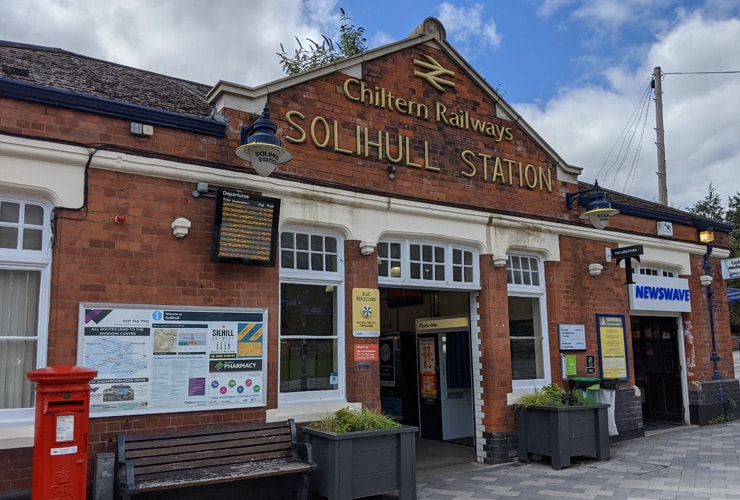 Investment in Solihull
Population: 225,000 approximately
Average House Price: £313,400
Solihull borough has a very wide-ranging property market offering many different opportunities for property investors. As a general guide, the west side of the borough close to Birmingham is more densely populated and suburban. It has better transport links, a wider range of local amenities and is closer to more large workplaces, all of which are likely to be important to tenants. The east side of the borough is more rural and semi-rural. It is made up of a number of separate small towns and villages and offers lots of green space but amenities and access aren't quite so good.
Solihull property types include flats and apartments, detached and semi-detached houses and bungalows. Family-sized properties with gardens are a predominant Solihull property type.
Solihull town centre is to the western side of the borough. It extends to suburbs including Elmdon Heath, Blossomfield, Sharmans Cross and Shirley. These areas benefit from a wide range of amenities in Solihull town centre itself and good road and rail connections including into Birmingham city centre for those who work there. These areas tend to be mid-priced property areas.
North Solihull districts include Bickenhill, Castle Bromwich, Elmdon, Fordbridge, Marston Green and Sheldon. These areas also have good access into Birmingham city centre and the motorway network for travellers and commuters. Birmingham International Station, Birmingham Airport and the National Exhibition Centre are also here. Areas including Chelmsley Wood and Kingshurst are benefitting from regeneration under the UK Central programme. There are some good value property areas in these parts of Solihull.
Places to the east of Solihull, across the M42 motorway from the town centre itself, include Balsall Common, Bentley Heath, Dorridge, Hampton in Arden, Hockley Heath and Knowle. These areas are semi-rural or rural with their own local amenities. They are popular places to live with those who travel and work around the Midlands. Dorridge and Hampton in Arden have their own local railway stations for commuters. These areas are generally higher priced property areas.
Property investors considering property investments to the east of Solihull should bear in mind that some areas will be affected by the construction of the HS2 high-speed railway line. More details can be found, here.
Investors who are interested in Solihull property investments might want to compare it with other areas of the West Midlands too. Here's more information about property investment in the Midlands.
About Our Data
Note: Population estimates are based on information provided by Localstats. Current average asking prices are taken from HM Land Registry data and Zoopla. Buy-to-let yields by postcode are taken from Property.xyz.