What is a Tenement? A Guide for Homeowners and Property Investors

by Property Investments UK

The Property Investments UK editorial team have been researching and writing about the UK's property market for more than a decade.
If you are considering buying a tenement or investing in a tenement then you need to know exactly what a tenement is. Here's a guide to what is a tenement and what you need to know when buying one.
What Exactly is a Tenement?
A tenement is a type of residential property. A tenement is a type of property in the same way that a detached house, semi-detached house or apartment is a type of property. But a tenement is a unique type of property that is different from any of those.
A tenement is a type of multi-occupancy, multi-storeyed residential building made up of several flats.
A tenement flat can be small or large. Some tenement flats have just one bedroom but it is also possible to find large, four- or five-bedroomed flats. Tenements can have as few as two storeys or 10, 15 or more storeys.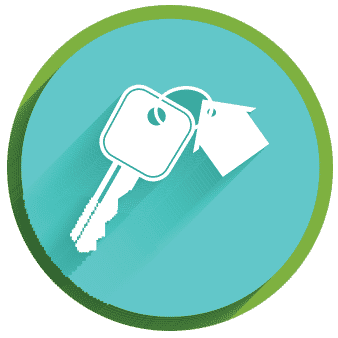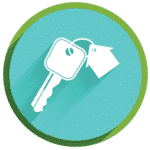 Access our selection of exclusive, high-yielding, off-market property deals and a personal consultant to guide you through your options.
Is a Tenement the Same as an Apartment?
In a tenement, each floor is occupied by two or sometimes more separate properties. In tenements today each property is generally self-contained with its own entrance and is occupied by one person or a single family. However, a distinguishing factor of a tenement is that all the properties share common stairways and entrances.
In some ways, a tenement is similar to a block of flats or apartments. But there can also be some critical differences.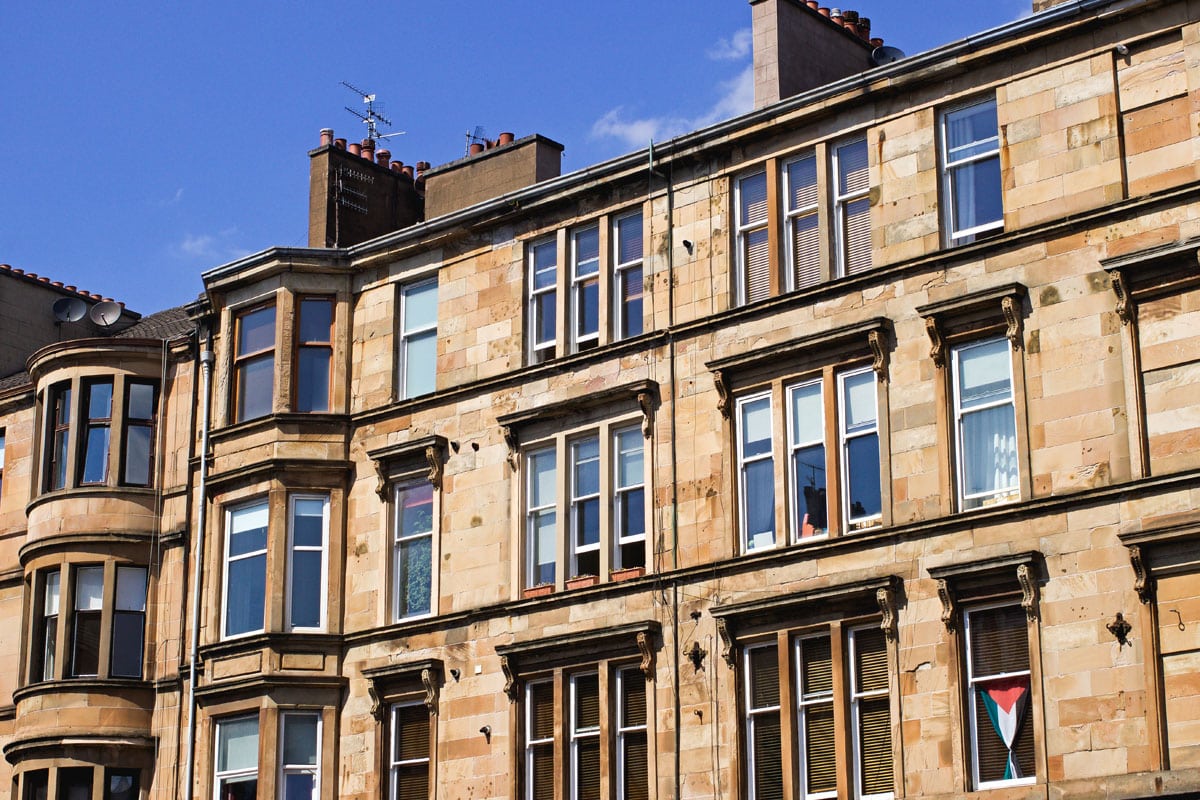 Where Are They Found?
Tenements around the world. Tenements are found in several countries around the world. For example, New York gained a reputation for its tenement blocks. Tenements were also built in Dublin.
Tenements in Scotland. In the UK, tenements are a type of housing that is mostly found in Scotland. In particular, the Scottish cities of Edinburgh and Glasgow are known for their tenements. Large numbers of tenements were built in Scottish cities in the 19th and early 20th centuries and are still lived in today.
For example, many tenements are found in Edinburgh's Old Town and New Town. Tenements are found in many parts of Glasgow. Hyndland in particular is known for some of the grandest tenements ever built.
The Pros and Cons
If you are buying, letting or even just renting a tenement there are some unique characteristics of tenements which you need to know about:
Tenements are normally located very centrally in cities and towns. So they have good access to local amenities and public transport. Tenements can be very attractive to those who work in cities because of this.
Tenements are usually an economical way to buy or rent in a city, being cheaper than similar-sized houses.
Tenements, especially those built in the Georgian and Victorian periods, often have impressive architecture, large, high rooms and attractive period features.
Tenements may not always have much or any outside space (sometimes known as a backcourt) or a garden. Where there is any it will usually be a communal, shared space.
Older tenements do not often have lifts. Reaching the upper floors can involve climbing many flights of stairs.
Living in a tenement involves sharing some common parts, such as the stairways and entrance hall with your neighbours. In Scotland, this is normally known as a close which all the properties or stairs share. Many residents enjoy the communal aspect of tenements but this does not suit everyone.
Owning a tenement generally comes with a responsibility to share the cost of cleaning, repairs and maintenance with the other owners in the building. This is similar to the service charges that are payable in an apartment building.

It can cause problems if other tenement owners are unwilling to share these costs, or perhaps are unable to afford to contribute towards them.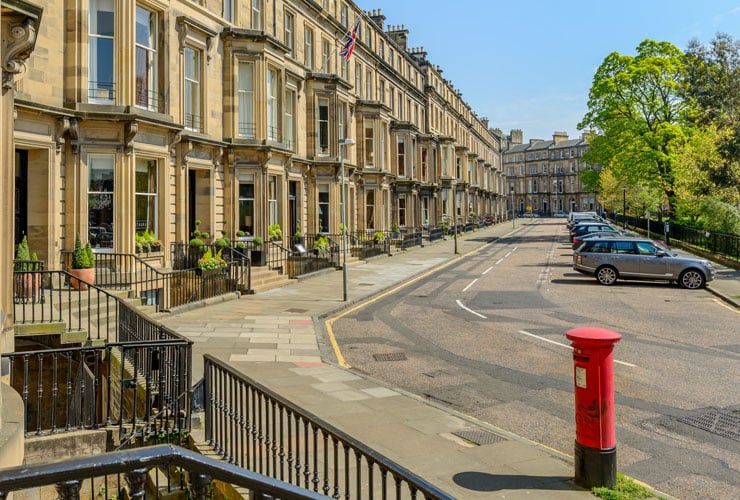 Slum Properties
It is sometimes thought that the term tenement refers to a slum property. But this is not generally the case today.
In the 19th and early 20th centuries many tenements were indeed slums. They were built to accommodate fast-rising populations in urban areas. They were often overcrowded with several families sharing the rooms on each floor, had poor amenities, and were unsanitary.
Today however it would be wrong to consider all tenements as slum properties. Some tenements in Edinburgh and Glasgow are very upmarket and sought-after properties.
What You Need to Know
The legal definition of a tenement. When buying a tenement, whether to live in or as a buy-to-let, you must be aware that the property is in fact a tenement and not simply an apartment block or a house divided into flats.
Where the tenement is located in Scotland Scottish law defines exactly when a property is considered to be a tenement. In general terms, a tenement is two or more related but separate flats divided from each other horizontally.
The Tenement (Scotland) Act 2004 defines what a tenement is.
In Scotland, all owners own a share of the building. Tenements are not leasehold as flats often are in England or Wales.
The responsibilities of tenement owners. Those who buy a tenement, or who live in one, should be clear about who is responsible for the cleaning, repair and maintenance of the shared parts of the building. (Owners are generally solely responsible for their own accommodation within the tenement.)
The property's land certificate or title deeds should specify these responsibilities. In Scotland the Tenement Management Scheme or TMS allows owners to come to an agreement about responsibilities and costs if the title deeds do not specify this.
The costs involved in owning a tenement. Those buying a tenement should be aware of what state of repair the building is currently in and what repairs or maintenance the building is currently undergoing, or may soon need. They should also be aware of any regular costs, such as cleaning or a factor's management fees.
This will give them some idea of what they may need to pay towards in future. They may also need to contribute regularly to a building maintenance fund which is similar to a sinking fund to help cover any future expenses.
What is a factor and what does a factor do? In Scotland, it's often the case that owners of flats within a tenement engage a professional known as a factor to organise repairs and maintenance of the shared parts on their behalf. Alternatively, they may be able to self-factor.
Legal advice when buying a tenement. When buying a tenement in Scotland it is essential to take advice from a solicitor who is qualified in Scottish property law. They will be able to properly advise you on what buying a tenement involves.