Areas of Tottenham: Buy-to-Let Property Investment Hotspots
Talk about Tottenham and most people will assume you're talking about Tottenham Hotspur FC, or Spurs, as they are known, colloquially. Many people don't realise that Tottenham is a vibrant London district with lots going on besides football! Tottenham is benefitting from lots of regeneration and development too, with the aim of making Tottenham London's next great neighbourhood.
Why Invest in Tottenham?
Tottenham is a district in North London. Tottenham is around 5-6 miles from central London with the fastest train links taking around 15 minutes.
Tottenham is part of the London Borough of Haringey. The area is administered by Haringey Council. Other districts in the Tottenham area include Edmonton, Harringay, Noel Park, Palmers Green, St. Ann's, Tottenham Hale, Walthamstow, West Green and Wood Green.
Although Tottenham is part of London it retains its own individual character. Tottenham is well known for its arts and cultural scene as well as its markets, independent shops, makers, bars and eateries trading alongside the major stores. It's said that over 200 different languages are spoken in Tottenham.
Although it is very urban Tottenham offers green space too including the large Lordship Recreation Ground, Tottenham Marshes and the Lea Valley Regional Park.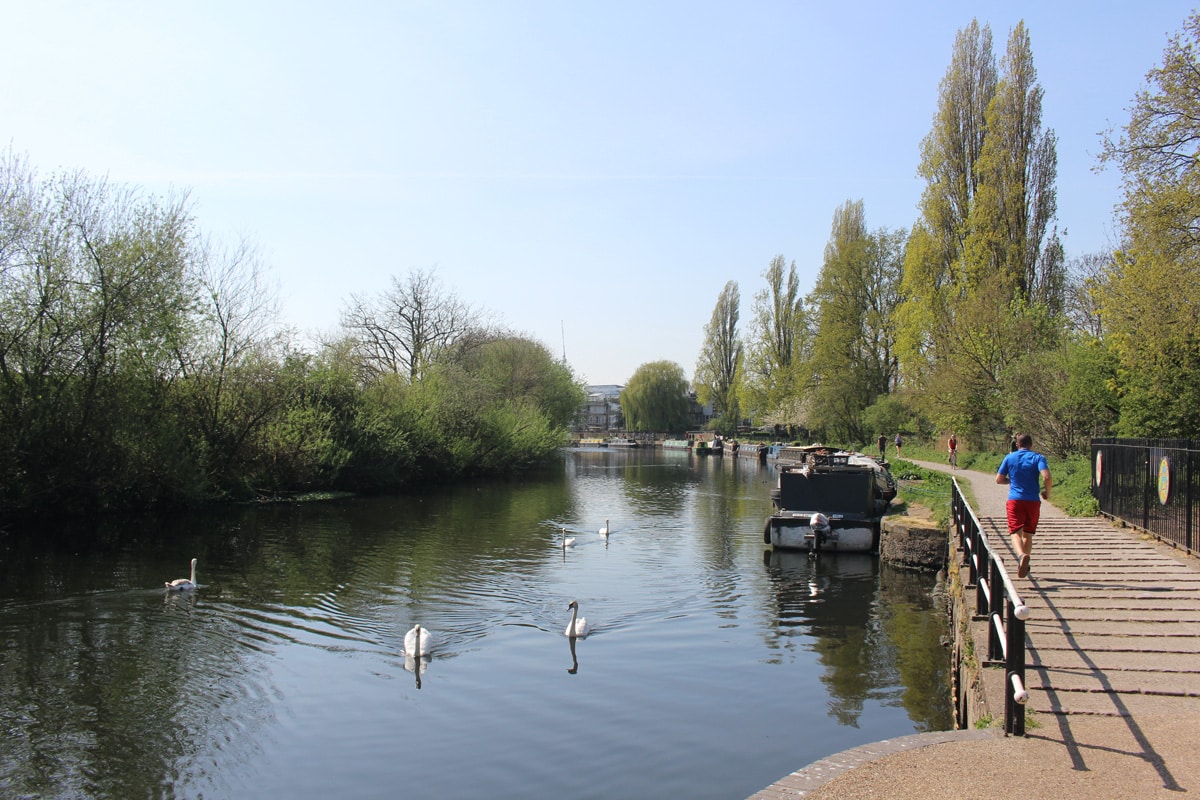 Tottenham has great transport links both into central London and elsewhere. Tottenham has stations on the London Underground Victoria Line at Seven Sisters and Tottenham Hale. These give Tottenham a direct link into central London as well as to Brixton in South London and Walthamstow.
Tottenham also has services on the London Overground linking it to Liverpool Street in the City of London and elsewhere. There are national rail services from Tottenham to Essex, Hertfordshire, Cambridge and Stansted Airport.
Transport for London's Cycle Superhighway CS1 connects Tottenham right into the City of London.
Tottenham is right on the A10 south into the City of London and north towards Enfield and Cambridge. It's also right on the A406 North Circular Road.
Tottenham could be even better connected in future too. Early plans for the Crossrail 2, north to south London rail link include proposals for stations in the Tottenham area.
Tottenham is well known for Tottenham Hotspur Football Club or Spurs and its famous old stadium at White Hart Lane. The area has been completely redeveloped with a new stadium in recent years. The Stadium is now a new sport and leisure destination for London with a multi-use stadium capable of staging major sporting and non-sporting events, including NFL, rugby and concerts, as well as Tottenham Hotspur matches.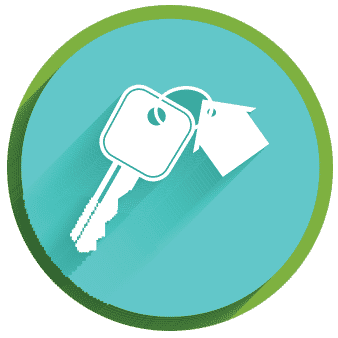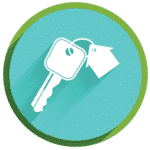 Access our selection of exclusive, high-yielding, off-market property deals and a personal consultant to guide you through your options.
It's fair to say that some parts of Tottenham are deprived and can suffer from social problems. However, there are some very ambitious regeneration plans, underway and proposed, for Tottenham. The aim is to make Tottenham London's next great neighbourhood. Haringey Council plans to bring more than 5,000 jobs and 10,000 new homes plus 1 million sq.ft. of new employment space to the area over the next few years. The plans include regeneration and development schemes on Tottenham High Road, Tottenham Hale, North Tottenham and at Broadwater Farm.
Tottenham Hale is one of London's largest regeneration areas. The Tottenham Strategic Regeneration Framework sets out a vision for Tottenham Hale as a whole new neighbourhood with plans to deliver 5,000 homes plus commercial and retail space, public amenities, green space and better transport links now underway. The aim is to bring high quality, modern homes to the area and make Tottenham a more attractive place to live.
This report, by one of the developers working in the area, believes that Tottenham Hale could be London's next cool neighbourhood!
According to research by Bilfinger GVA, Haringey overall will see an incredible 23% increase in jobs by 2036 – nearly double that in central London.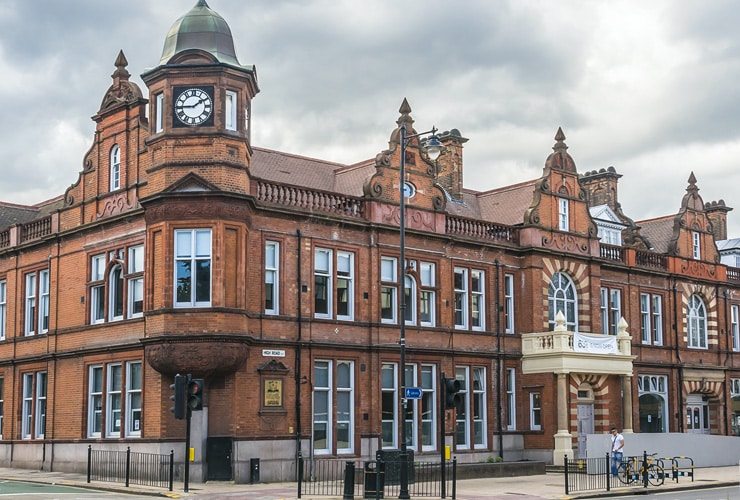 Property Values in Tottenham
The average property price in the London Borough of Haringey is currently around £554,000 – that's above the average London house price of around £470,000. However, the Tottenham area is a good value part of the borough and prices are generally well under the average price.
According to Zoopla and Rightmove property investors can find cheap investment property in Tottenham compared to most of London. House prices in Tottenham start at around £200,000.
A recent press report says that Tottenham Hale is the best value place to live on the London Underground's Victoria Line.
This report outlines two London hotspots that are tipped for house price growth. It says Haringey, as well as Croydon, are among the best areas to buy in for future growth.
Rental Demand in Tottenham
Landlords in Tottenham benefit from a varied letting market. As well as local residents Tottenham is becoming a popular place to rent for those looking for better value than more expensive neighbourhoods to the south such as Stoke Newington and Hackney. Tottenham is becoming more attractive to London commuters.
How much rent can Tottenham landlords earn? It depends on the type of property of course but figures in Home.co.uk's Tottenham Market Rent Summary suggest that the average monthly rent in Tottenham is currently a strong £1,372. Their figures show that average rents for different types of houses or flats in Tottenham are: £1,025 PCM for a one-bed property, £1,394 PCM for a two-bed property, £1,714 PCM for a three-bed property, £1,705 PCM for a four-bed property with a five-bed property potentially earning £3,961 per month in rent on average.
Tottenham is mainly covered by the North London N15 and N17 postcode areas. Yields in Tottenham for a long let in these areas are around 3.5% to 3.6% according to Property.xyz.
Landlords who want to buy or set up an HMO or house in multiple occupancy in Tottenham can find out more about the licences needed from the Haringey Council website here. Haringey Council also has an article 4 direction in many areas which means you need planning permission to set up a new HMO.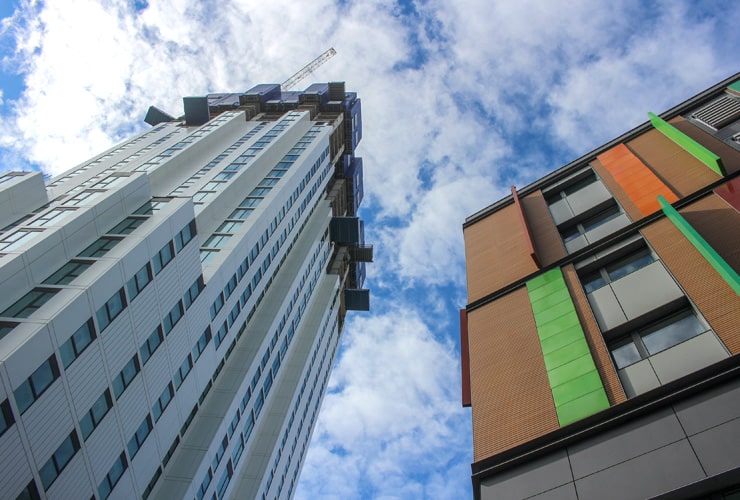 Property Investment in Tottenham
Population: 129,300
Average House Price: £554,000 approx. (Haringey borough)
Tottenham offers investors a range of property types including terraced properties, some period houses, large housing estates, flats over retail property plus old and new build apartment blocks. Here's our quick guide to some of the main areas of Tottenham to buy to let.
Tottenham town centre is the area around Tottenham High Road, Tottenham Green and Bruce Grove. These areas offer good shopping and other amenities and good transport connections with stations at Bruce Grove and White Hart Lane.
North Tottenham areas include those along Tottenham High Road out towards Edmonton. Districts here include Northumberland Park, which includes a number of housing estates, and Little Russia once known for its large Russian community.
Tottenham Hale is to the east of Tottenham itself. A former mainly commercial area alongside the River Lea and the Lea Valley reservoirs there's lots of regeneration ongoing here and new housing being built. There are good rail connections at Tottenham Hale and Northumberland Park plus amenities at Tottenham Hale Retail Park.
South Tottenham districts include South Tottenham and Seven Sisters. These areas have transport links at Seven Sisters and South Tottenham and are the closest areas to central London. They are partly within a conservation area and are considered to be up and coming parts of Tottenham thanks to their proximity to other areas which have improved fast in recent years, such as Stoke Newington and Walthamstow.
West Tottenham districts include Broadwater Farm and Tower Gardens Estate. Tower Gardens is an early 20th-century garden suburb and conservation area. Broadwater Farm is a 1960's housing estate which is benefitting from a huge Estate Improvement Programme.
About Our Data
Note: Population estimates are based on information provided by Localstats. Current average asking prices are taken from HM Land Registry data and Zoopla. Buy-to-let yields by postcode are taken from Property.xyz.