Areas of Watford: Buy-to-Let Property Investment Hotspots
Watford is sometimes said to be the place where London starts and finishes... depending on which direction you're coming from of course. One thing that definitely finishes at Watford is London's high house prices. Watford offers property investors significantly cheaper property than London, yet its easy access into London makes it attractive to property buyers and tenants alike.
Why Invest in Watford?
Watford is in Hertfordshire and around 15 miles north-west of central London.
Although Watford is close to London it isn't part of the Greater London area. It is administered by Watford Borough Council. Watford is one of the UK towns to have an elected mayor.
Watford is so convenient for London, however, that it is a popular commuter town for those who work in London as well as elsewhere in the south-east. Commuting by train from Watford into London is quicker than commuting from many parts of London itself, with the shortest journey into Euston taking 20 minutes. Watford also appeals to companies who want to locate in the London area without being in the capital itself.
Watford has some of the best transport connections in the country offering a variety of travel options. Watford is close by the M1 and M25 London Orbital motorway. Watford is on the Metropolitan line of the London Underground with stations at Watford and on the London Overground network with stations at Watford Junction and Watford High Street. There are national rail connections from Watford Junction, Watford North and Garston into London Euston and further afield to St. Albans, Milton Keynes and elsewhere.
Watford's traditional industries included printing and brewing. Today the Watford economy is based mainly around the service sector including financial and professional services, pharmaceuticals, health sciences, creative media, manufacturing and retail and leisure industries. Large companies based in Watford include J.D. Wetherspoon, lottery operators Camelot Group, Hilton Regional Office Europe, Total UK Ltd., TK Maxx and HomeSense, Costco, Beko plc and Majestic Wine Warehouses.
Watford is a major regional shopping centre with the Intu Watford shopping mall. It is also known for its nightlife and cultural amenities including Watford Colosseum and the Watford Palace Theatre. Other claims to fame include Watford FC, known for their most famous supporter Elton John, together with being the home of Harry Potter! The Warner Brothers Studios at Leavesden was used to film all eight Harry Potter films and fans can take a tour of the sets, props and costumes.
Watford town centre has seen much regeneration and development in recent years and more are planned, aimed at making the centre more attractive for shopping and working and to attract more new homes to the centre. The Watford High Street (North) and Cultural Hub masterplan aims to regenerate the stretch of the town centre that runs from the ring road to the Town Hall and surrounding area. The key aim of the 20-year plan is to transform this part of Watford town centre into a vibrant, economically successful mixed-use cultural hub.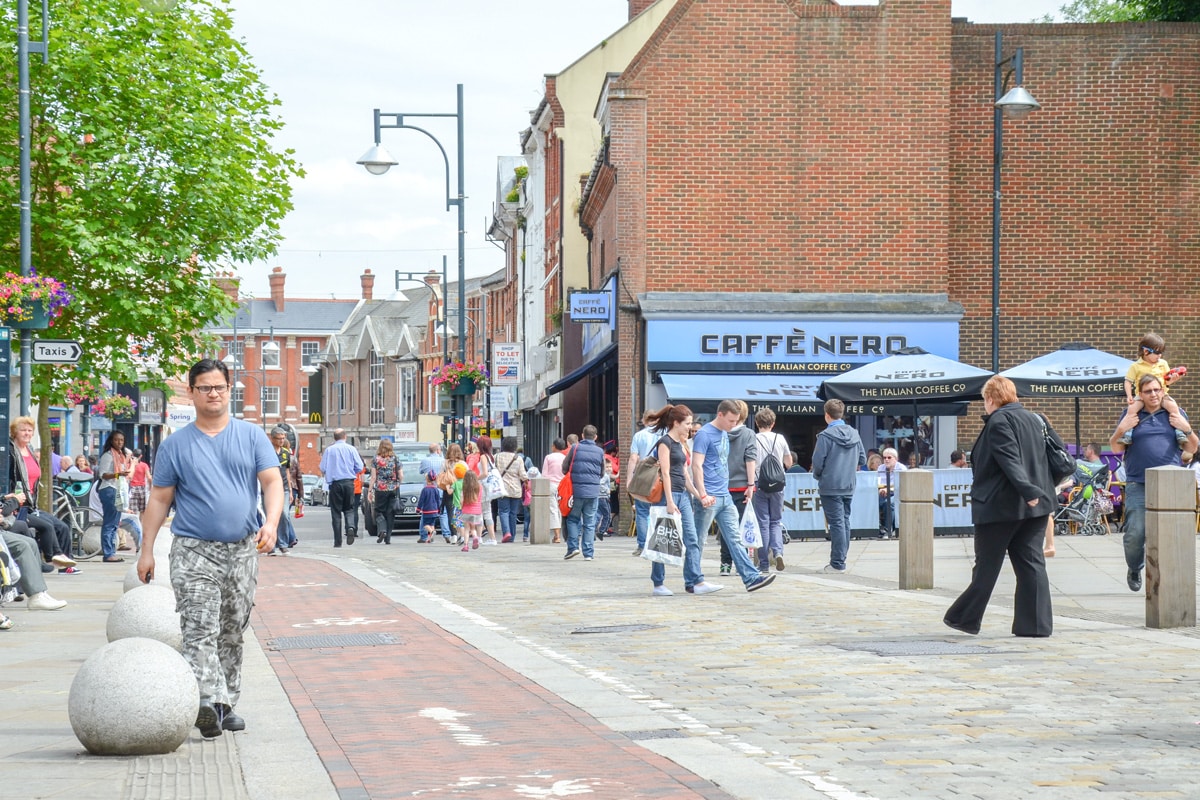 Rental Demand in Watford
Home.co.uk's Watford Market Rent Summary gives information on the kind of rents Watford landlords might be able to earn. It says that the average monthly rent in Watford is currently £1,340. Their figures show that average rents for different types of property in Watford are: £976 PCM for a one-bed property, £1,309 PCM for a two-bed property, £1,786 PCM for a three-bed property, £2,036 PCM for a four-bed property with a five-bed property potentially yielding £3,628 PCM on average.
Watford can offer strong rental yields for investors. Liveyield report that yields in some Watford areas are up to 5.7%.
HMOs or providing shared accommodation is one opportunity Watford property investors might consider. If you're considering setting up or buying an HMO or shared house in Watford you can find more details about this from Watford Borough Council, here.
Many of the residential areas surrounding Watford are in other local authority areas. You can check which local council applies to any particular area, here.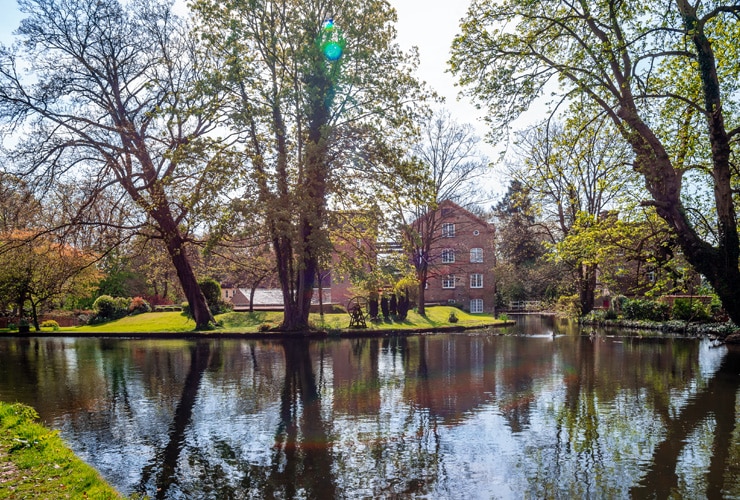 Property Investment in Watford
Population: 90,300
Average House Price: £361,140
As in other places around London, Watford property prices, rents and demand are really sensitive to local transport links. Areas that are within walking or easy driving distance of a railway station tend to be much more sought after by buyers and tenants, with higher prices and rents, compared to areas where the commuting time is longer. Locations with stations that allow commuters to travel using London's Oyster Card travel pass can be attractive as travel can work out cheaper for regular commuters.
Here's a quick area by area briefing on the Watford property market.
Although it's not a city as such, Watford town centre has a popular city living scene. Property here offers a solid buy to let opportunity with demand from tenants who want to be close to the shops, nightlife and other amenities, and especially stations at Watford High Street and Watford Junction for fast commuting into London.
Investors in Watford's centre can choose from a range of property types including traditional terraces and older and new build apartments. There are even plans to build high rise towers in Watford and give a 'Manhattan feel' to the town centre.
North Watford suburbs include North Watford, Knutsford, Meriden, Garston, Leavesden and Leavesden Green. These areas have good access to the stations at North Watford and Garston. However, they are particularly good for road commuters offering direct access to M1, M25 and A41 too. They are mixed commercial and residential areas with some areas offering good value property.
Within the North Watford area, Nascot Wood or Nascot Village has become a fashionable residential location in recent years. It retains something of a village atmosphere and is popular with family buyers and tenants due to the good local schools and with professionals needing good station access.
Yields based on the Watford WD17 postcode area are around 4.3%, in the WD18 postcode area around 3.9% and in the WD24 postcode area around 4.7%. The Watford WD25 postcode areas offer the best yields in the area at 5.7%.
A little further out, investors might also consider the separate large villages of Abbots Langley and Kings Langley. These are popular Watford commuter areas and Kings Langley has it own railway station with a 35 minute journey time into London Euston. They're medium-higher priced property areas and popular with families.
Yields here, in the WD4 and WD5 postcode areas, are 4.5% and 4.2% respectively.
Districts east of Watford centre include Oxhey, Bushey, Bushey Heath and Merry Hill. These areas are popular Watford residential areas but partly fall within the Hertsmere area and fringe the north London boroughs too. Locations on the west side are convenient for the London Overground stations at Bushey and Carpenders Park.
These areas, centred on the WD23 postcode area, are around 4.3%.
Districts to the south of Watford include South Oxhey and Eastbury which run into Northwood in the north London Borough of Hillingdon with access to Northwood Station on the Metropolitan Line.
Suburbs to the west of Watford town centre include West Watford and Cassiobury. West Watford is close to the town centre. Watford General Hospital is also located in this area so may offer good buy to let opportunities to hospital staff. Cassiobury adjoining the large Cassiobury Park is a popular and upmarket residential suburb with higher property prices.
A little further out the large village of Croxley Green is a suburb of Rickmansworth and a popular residential location for those who work in and around Watford. There is a station at Croxley on the London Underground network offering direct access into the West End and City of London in around 45 minutes – 1 hour.
These areas are mostly spread across the WD3, WD18 and WD19 postcode areas where letting yields are around 4% on average.