What is Adverse Possession and How Does it Work? A Guide for Landlords

by Property Investments UK

The Property Investments UK editorial team have been researching and writing about the UK's property market for more than a decade.
Adverse possession is a legal concept where someone may be able to claim legal ownership of land just by occupying it in some cases. Here we explain what adverse possession is and how it works.
What Exactly is Adverse Possession?
Adverse possession describes a legal concept where someone who does not have legal title to land and who did not buy it can become its legal owner. They do this by possessing it for a long enough period to override the interests of the original owner.
It is called adverse possession because it goes against the concept that someone who occupies land should either legally own it or have permission from the legal owner.
If you have heard the expression "possession is nine points of the law", you may ask whether simply occupying land can mean you can come to own it. The answer is – yes. You can – in certain circumstances.
Adverse possession can apply to a piece of land, a house or a flat.
However, while it involves possessing some land for a long enough period to claim ownership of it, there are several exceptions and conditions at play. While adverse possession may sound simple, it is far from it in practice.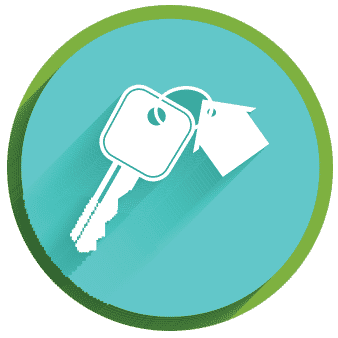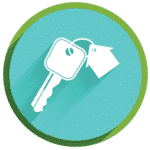 Access our selection of exclusive, high-yielding, off-market property deals and a personal consultant to guide you through your options.
Examples
Adverse possession could involve someone intentionally occupying a piece of land someone else owns, perhaps without their knowledge or without them objecting to it, then claiming ownership of it after several years.
It could be someone occupying a piece of land someone else owns, perhaps, unintentionally. For example, they could be maintaining a part of a garden on the border of two properties. After some years, they may be able to claim ownership of it.
It could be someone taking over a piece of land that no one knows who owns. A part of a so-called wasteland could be one such example. After some time, someone may be able to claim ownership of it.
Squatters' Rights
Squatting can be a form of adverse possession. And yet it is not generally possible for a squatter to occupy a property and then claim ownership of it. However, at the same time, it is not impossible. Situations have arisen that have seen squatters successfully claim ownership of the properties they were living in. You can learn more from an article we've put together on squatters' rights.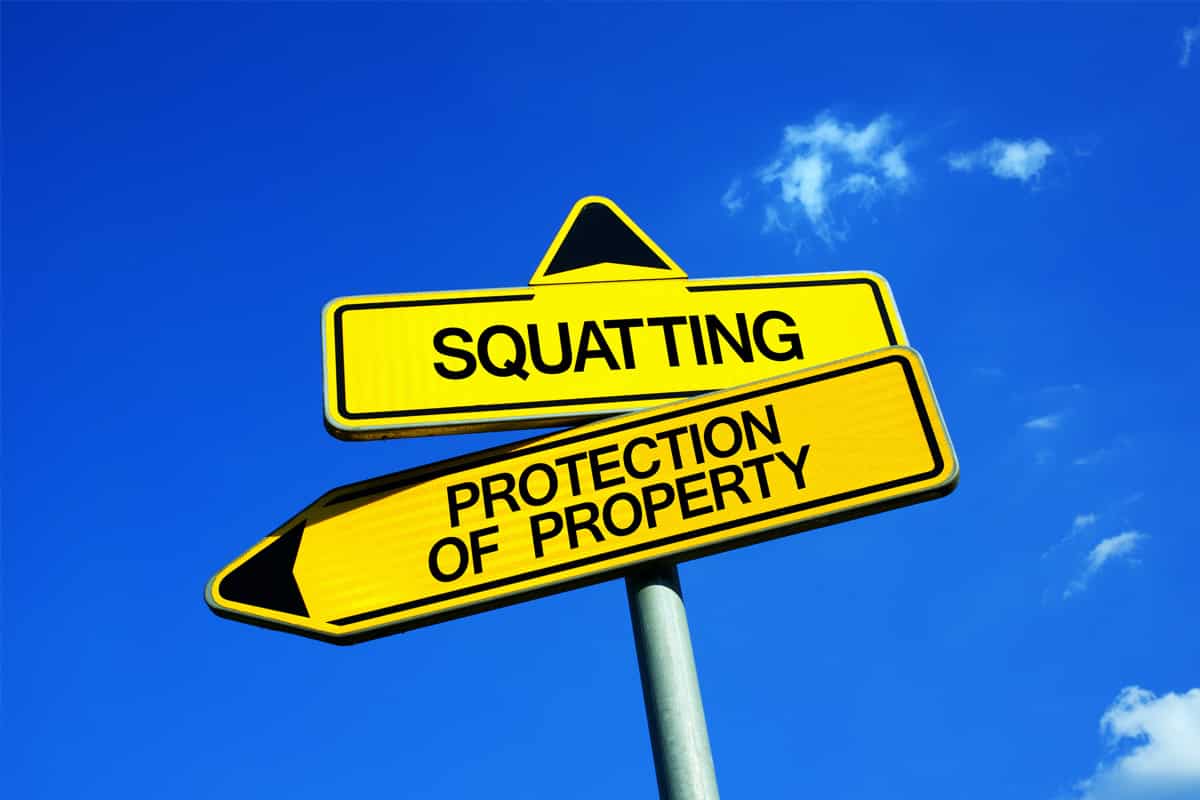 Registered and Unregistered Land
Whether some land is registered or unregistered is relevant to the concept of adverse possession.
This is important because the law on adverse possession differs according to whether the land is registered or unregistered. The Land Registration Act 2002 changed how adverse possession applied from October 2003.
All land in England and Wales is either registered with HM Land Registry or is not. Any land, when bought or sold, is automatically registered. When land is registered, it means there is an official record of the owner of the absolute title concerning the land. The official figures suggest that around 15% of all land is yet to be registered with the Land Registry.
Unregistered Land
Adverse possession of unregistered land is more than likely possible. If a person has de facto owned a piece of land for an uninterrupted period of 12 years and has not been challenged by a legal owner, then they may be able to claim ownership.
We should note, however, that public roads and similar cannot be claimed in this way. It is automatically assumed they are owned and controlled by the local authority.
Registered Land
The situation on adverse possession of registered land changed when the Land Registration Act 2002 came into force in October 2003. This law makes it much more difficult for anyone to claim adverse possession of any land registered with the Land Registry.
There are some circumstances where it may be possible to claim adverse possession of registered land: Generally, a person claiming adverse possession would have to possess the land in question for ten years, be able to prove it, and there would need to be no objection from the registered owner.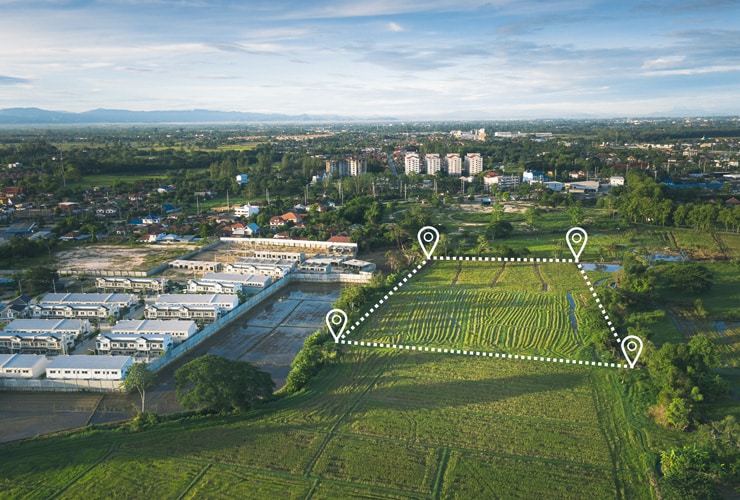 How to Claim Adverse Possession
It is sometimes assumed that a claim for adverse possession of land is always hostile. This is not necessarily the case, however. There may be cases where a person applies for possession of any land to which they believed they were entitled but legally did not own for some reason.
If you wish to claim adverse possession, there is an official procedure. It is highly advisable to take expert legal advice before considering a claim for adverse possession.
A person may apply for what is known as possessory title after possessing some land for a specified period. Applications are not processed by the courts but processed by HM Land Registry.
An application for adverse possession is made using form ADV1: registration of a person in adverse possession.
HM Land Registry will check to ensure the legal requirements are being met. Generally, the applicant must show what is known as factual possession, that they are an exclusive possessor, and that they are using the land with a commitment to carry on doing so.
If the land is registered, then HM Land Registry will inform the registered owner and any other interested parties (for example, a mortgagee) that an application for adverse possession has been made. These parties will then be entitled to object.
In most cases, an application for adverse possession of registered land will be rejected automatically, except in those limited cases where the registered owner objects. A claim for adverse possession of unregistered land may be accepted if the necessary conditions are met, with no valid objections raised.
If a claim for the adverse possession of land to HM Land Registry goes through, the applicant will be registered as the legal title owner of the land.
How to Defend Yourself
If you find someone has taken possession of some land you own or believe you own without permission, you should take legal advice. You should also report it to the police, especially if the property is residential, as their actions may constitute a criminal offence. It is a bad idea to try and forcibly evict someone who has taken possession of your land without taking legal advice. In some cases, you could be breaking the law.
How to Prevent Adverse Possession
Property owners should always be aware of adverse possession and that, occasionally, someone else may claim adverse possession on land they own. Property owners can help minimise the risks of a valid claim of adverse possession being made using several measures:
You should ensure that any property you own is registered with HM Land Registry. This includes property you have bought, inherited or been given. If you own unregistered land, then this is something you should deal with as soon as possible.
You should also ensure that HM Land Registry always has your up-to-date contact details.
Check that the property you believe you own is the same as that which is registered with HM Land Registry. Check the title deeds or title plan.
But also, it is paramount that any land you own is secured and maintained if you are not actually using it or visiting it regularly. Should your land be occupied by anyone without your permission, take expert advice on the appropriate course of action as soon as possible.
And if you rent out a property, you should ensure that your tenants, lodgers etc. have a proper legal tenancy or licence agreement to occupy it.
In Scotland
English law and Scottish property law differ in several ways. And while adverse possession can occur in Scotland, Scottish law relies on the concept of prescription instead.
This article is intended only as general guidance and should not be taken as legal advice on the subjects discussed. We recommend that you take advice from a solicitor with experience in property law and adverse possession.