Areas of Wrexham: Property Investment Buy-to-Let Hotspots
Wrexham may not win any awards for being the most exciting town in Wales... but it has won an accolade for being the happiest town! What is exciting though is that Wrexham is something of a business powerhouse and a hotspot for lots and lots of jobs. So it is also a very happy place for property investors looking for an investment opportunity.
Why Invest in Wrexham?
Wrexham – or Wrecsam as it's known in Welsh – is the fourth-largest town in Wales after Cardiff, Swansea and Newport.
Wrexham already has an area population around 136,000. It is the fastest growing place in Wales after Cardiff. The population is expected to grow to around 150,000, by the late 2030s.
Wrexham is a one-time mining and industrial town but it now has a number of successful, modern industries.
These include high tech. manufacturing, biotechnology and financial and professional services. Wrexham has several business parks. Wrexham Industrial Estate is one of the largest industrial estates in Europe and is home to 300 businesses providing 8,000 jobs. All this makes Wrexham something of a jobs hotspot – great news for buy to let landlords.
Big companies in Wrexham include Depository Trust & Clearing Corporation, Wockhardt, Ipsen, Magellan Aerospace and JCB as well as Kellogg's who employ 400. Fast-expanding telephone services company Moneypenny has built a new £15m HQ here.
Other big employers here include Wrexham Maelor Hospital (Ysbyty Maelor Wrecsam in Welsh) and a new prison, HMP Berwyn. Berwyn will eventually be the largest prison in Europe with 1,000 staff on site. The Development Bank of Wales has set up its new HQ here too.
There are ambitious plans for the future. The Welsh Government Economy Secretary has said that Wrexham is becoming the economic capital of North Wales – and it is likely to achieve city status in the future.
Wrexham is one of Britain's newest university towns. Wrexham Glyndŵr University was only established in 2008 but already has around 6,700 students. The university has a £60m campus redevelopment plan. Bangor University also has a small campus here.
Popular Wrexham student accommodation areas are in the town centre, and anywhere within 15 minutes walking distance of the campuses.
Wrexham has been named the happiest place to live in Wales, and second happiest in the UK (after Worcester) in a survey by Provident Personal Credit.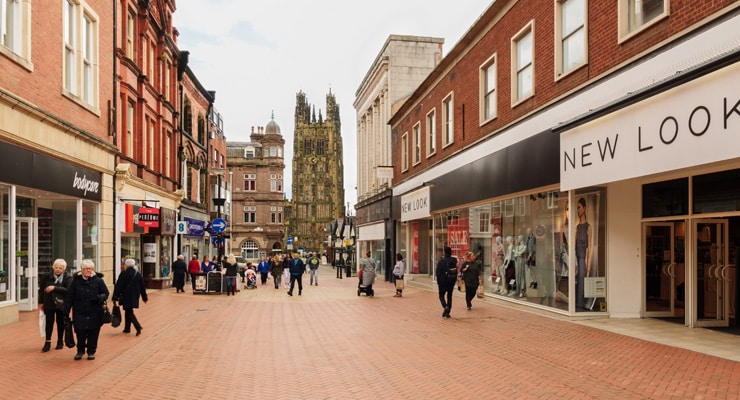 Amenities
Wrexham isn't a tourist spot, but it is the main shopping and service centre for this part of North Wales. Eagle's Meadow is a large modern shopping centre with all the usual chains. Tŷ Pawb is a trendy new cultural community space with independent traders, eateries and markets.
Wrexham is also famous for Wrexham AFC – the world's third oldest professional football club who (slightly confusingly) play in the English National League.
Wrexham has good road links using the A5, the A483 and M56 to the rest of North Wales, Chester, Liverpool and Manchester.
Wrexham has not just one but four railway stations – Wrexham General, Wrexham Central, Gwersyllt and Ruabon. Wrexham has good rail services to Chester and Crewe. A new direct Wrexham to Liverpool train service started this year making Liverpool easily commutable. Rail travellers can catch a train to London at Crewe where a new HS2 high-speed rail station is planned too.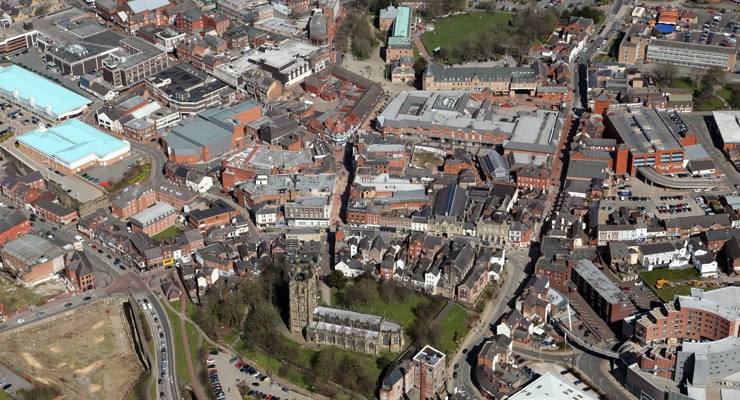 Property Values in Wrexham
Property prices in Wales generally are low. But Wrexham property prices are even lower than the Welsh average. The average house price in Wrexham is currently just £161,732 compared to £165,303 in Wales overall.
Wrexham property prices are much less than across the border in England. In nearby Cheshire West and Chester, the average house price is £210,023. So there's a good chance Wrexham property prices could play 'catch up' in future.
Property investors in Wales are liable for Land Transaction Tax or LTT when buying a property and not Stamp Duty as in England. LTT is often less than Stamp Duty. Here's more information on LTT.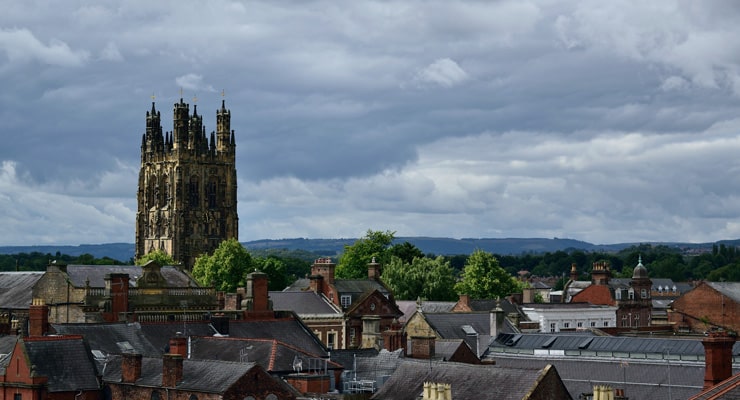 Rental Demand in Wrexham
Wrexham has a strong lettings market. As well as locals looking for property to rent it is a popular place for those from abroad to come and work.
If you're planning on buying or setting up a House in Multiple Occupation or HMO you can find more information on this from Wrexham County Borough Council, here.
Property investors wanting to buy to let anywhere in Wales need to know about the Rent Smart Wales scheme. Landlords need to apply and register and take a training course, either in person or online.
Property Investment in the Wrexham Area
Here's our investor's guide to some of the different areas in and around Wrexham:
Wrexham Town Centre and Suburbs
Population: 91,300
Average House Price: £114,000 – £170,000
Like many other towns, Wrexham offers a wide range of property types, so there's something to suit every property investor's budget. The Wrexham inner suburbs offer lots of traditional terraces at low prices and are ideal for buy to let or house shares. The outer suburbs are mainly estates of both social and private housing built from the 1920s onwards. Wrexham has lots of new build houses too, with plans to build more.
Some popular Wrexham residential areas include New Broughton, Coedpoeth, Brynteg, Rhos-Ddu, Garden Village, Rhostyllen.
North of Wrexham
Population: 26,700
Average House Price: £220,000 – £240,000
The area to the north of Wrexham includes large and small villages such as Llay, Gresforth and Bradley. They're all really popular areas for those who commute south to Wrexham. The area north of Wrexham is popular with Chester commuters too. This means that average prices are higher than in Wrexham itself, and rise the shorter the distance to Chester, but there is strong demand for family and professional lets.
South of Wrexham
Population: 11,500
Average House Price: £150,000 – £200,000
Areas to the south of Wrexham include Rhosllanerchrugog, Penycae, Ruabon, Chirk and a number of villages such as Bangor on Dee. This area offers great access to the Welsh and Shropshire countrywide and even Snowdonia can be reached in around an hour.
As with areas north of Wrexham the area south of the town is made up of small and large villages. Many are popular commuter spots so prices are higher, but so are the rents investors can earn.
Rental Yields
On yields, the Wrexham area is covered by the Llandudno postcode areas of LL11, LL12, LL13 and LL14. Each of these areas offers a steady 3% yield according to Totally Money.
NB - Figures Last Updated December 2019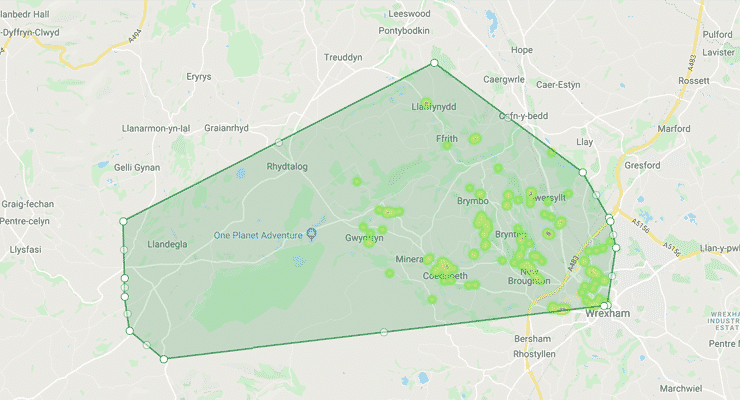 Average Asking Price
2-Bed: £112k
3-Bed: £170k
4-Bed: £269k
Average Rent



2-Bed: £550PCM
Average Yield



2-Bed: 5.6%
5-Year Growth
| | | |
| --- | --- | --- |
| Date | Avg Price | +/- |
| Dec 2014 | £149,671 | - |
| Dec 2015 | £155,184 | 3.7% |
| Dec 2016 | £163,220 | 5.2% |
| Dec 2017 | £167,737 | 2.8% |
| Dec 2018 | £174,387 | 4.0% |
| Dec 2019 | £175,614 | 0.7% |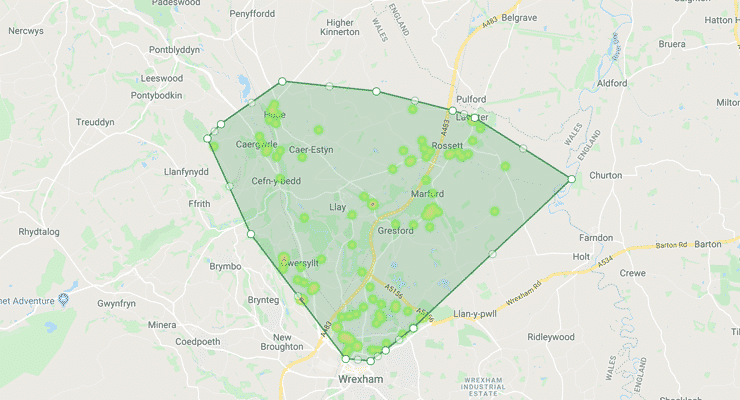 Average Asking Price
2-Bed: £132k
3-Bed: £188k
4-Bed: £312k
5-Bed: £660k
5-Year Growth
| | | |
| --- | --- | --- |
| Date | Avg price | +/- |
| Dec 2014 | £187,302 | - |
| Dec 2015 | £193,321 | 3.2% |
| Dec 2016 | £204,038 | 5.5% |
| Dec 2017 | £207,730 | 1.8% |
| Dec 2018 | £216,192 | 4.1% |
| Dec 2019 | £219,087 | 1.3% |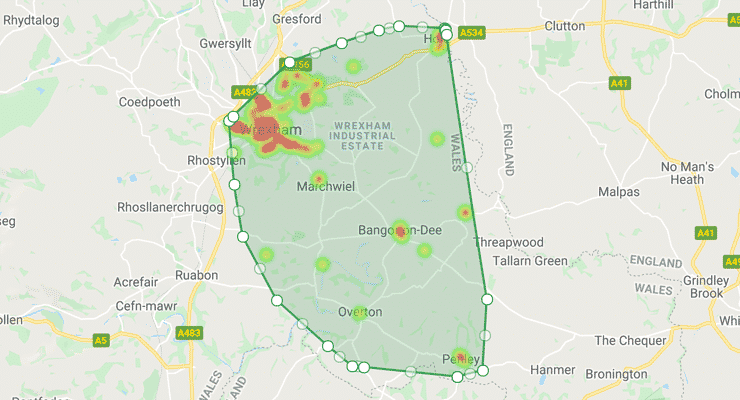 Average Asking Price
2-Bed: £107k
3-Bed: £186k
4-Bed: £265k
Average Rent
1-Bed: £468PCM
2-Bed: £546PCM
Average Yield



2-Bed: 5.8%
5-Year Growth
| | | |
| --- | --- | --- |
| Date | Avg price | +/- |
| Dec 2014 | £167,855 | - |
| Dec 2015 | £174,690 | 4.1% |
| Dec 2016 | £182,785 | 4.6% |
| Dec 2017 | £188,649 | 3.2% |
| Dec 2018 | £196,633 | 4.2% |
| Dec 2019 | £196,030 | -0.3% |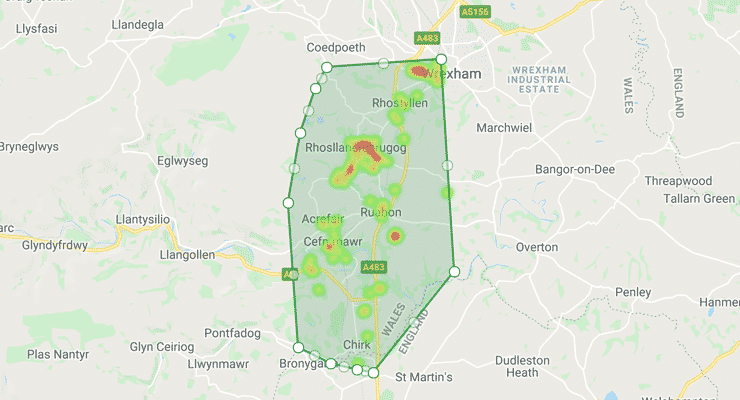 Average Asking Price
2-Bed: £107k
3-Bed: £151k
4-Bed: £263k
Average Rent
2-Bed: £527PCM
Average Yield



2-Bed: 5.6%
5-Year Growth
| | | |
| --- | --- | --- |
| Date | Avg price | +/- |
| Dec 2014 | £137,276 | - |
| Dec 2015 | £144,586 | 5.3% |
| Dec 2016 | £151,189 | 4.6% |
| Dec 2017 | £154,787 | 2.4% |
| Dec 2018 | £162,290 | 4.8% |
| Dec 2019 | £162,539 | 0.2% |