Areas of Crawley: Buy-to-Let Property Investment Hotspots

by Property Investments UK

The Property Investments UK editorial team have been researching and writing about the UK's property market for more than a decade.
Crawley is one of those rare places in the south east property market – a town that is an attractive place to live but which has reasonable property prices. Add to that a buoyant jobs market and great access around the area (and around the world) and you can see why Crawley is an attractive place to invest in buy-to let.
Why Invest in Crawley?
Crawley is a one-time new town which has expanded around several small villages and which has grown fast over recent years. The current population of around 99,600 is expected to grow to about 121,000 over the next decade.
Crawley is in West Sussex close to the border with Surrey. Crawley Borough Council and West Sussex County Council provide local services.
Crawley is a very well-connected place to live and work. Crawley has excellent transport connections via rail and road (M23/A23) towards London, the M25, and Brighton.
Crawley is close to London Gatwick Airport which has flight connections around Europe and worldwide.
Crawley is a jobs hotspot. It is part of the Gatwick Diamond area where around 45,000 businesses including 500 international businesses are located. The high levels of employment in this area boost the demand for property to rent and buy here.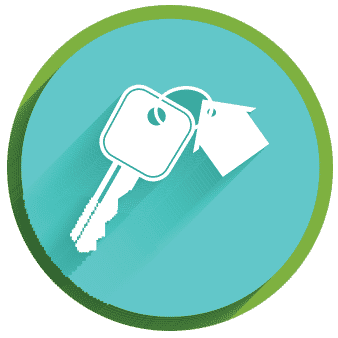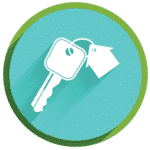 Access our selection of exclusive, high-yielding, off-market property deals and a personal consultant to guide you through your options.
Manor Royal is one of the largest business parks in the region. Due to its closeness to Gatwick Airport aviation and related businesses are one of Crawley's leading employers. Other industries include services, life sciences and medical sectors, technology and light manufacturing.
Well-known companies based in Crawley include Virgin Atlantic, Altrad Babcock, BDO LLP and Nestle.
The local authority has a £100m regeneration programme for the town centre. This could see over 300 new homes built here together with other improvements.
Crawley could be much bigger in future. There are plans for a new West of Ifield garden city-type development near Ifield where 10,000 new homes could be built over 30 years.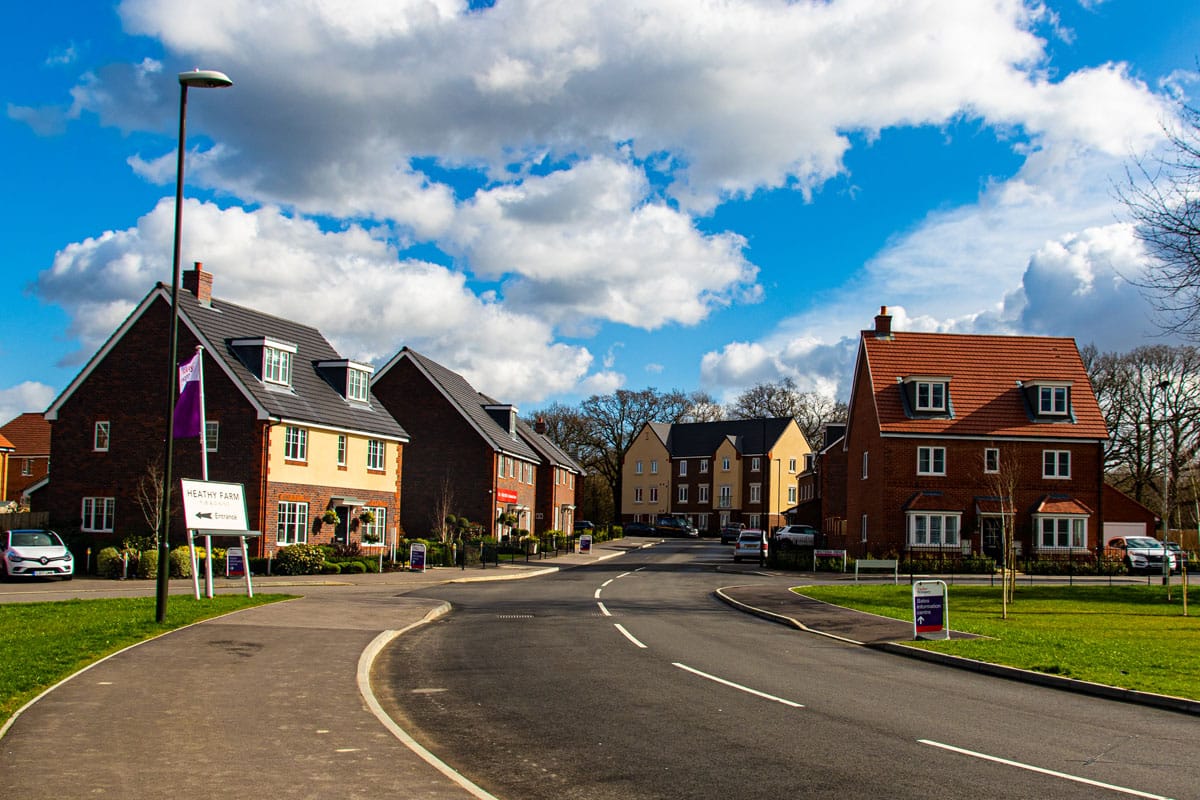 Property Values
Crawley is a really good value area of the south east for property investors.
The average house price in Crawley is currently £345,657 according to HM Land Registry figures. That makes Crawley around 30% cheaper than nearby towns like East Grinstead and Horsham.
Investors can find some cheap investment property in Crawley too. The cheapest property you can buy in Crawley is currently around £95,000 according to Rightmove and Zoopla.
Although past performance probably shouldn't be taken as an indication of future property prices Crawley property investors have done very well in recent years. This report says Crawley is one of the UK towns with the most dramatic house price increases in the last 10 years.
Rental Demand
Crawley buy-to-let investors will find demand comes from locals and those who come to work in the Crawley area and especially at Gatwick Airport. Crawley is also commutable into London (46 minutes) and Brighton (28 minutes), so is also a popular commuter location.
The Crawley Market Rent Summary produced by Home.co.uk estimates that the average rent landlords can earn in Crawley is £1,449 per month currently. Average monthly rents for different sizes of property in Crawley are £1,300 PCM for a one-bed property, £1,363 PCM for a two-bed property, £1,693 PCM for a three-bed property, £2,130 PCM for a four-bed property and £2,300 PCM for a five-bed property.
Competitive property prices in Crawley alongside strong rents mean steady rental yields are possible in the town. Data from property xyz suggest that investors can find an average long let gross yield of 3.6% in the RH10 postcode area and 4.2% in the RH11 postcode.
Letting a property by the room is one opportunity investors in Crawley might like to consider. Property.xyz says that the average rent for a double room (shared bathroom) in Crawley RH10 is £137 per week, and for a double room (ensuite bathroom) is £160 per week. In RH11 average room rents are £107 per week for a single room (shared bathroom) and for a double room (shared bathroom) are £138 per week.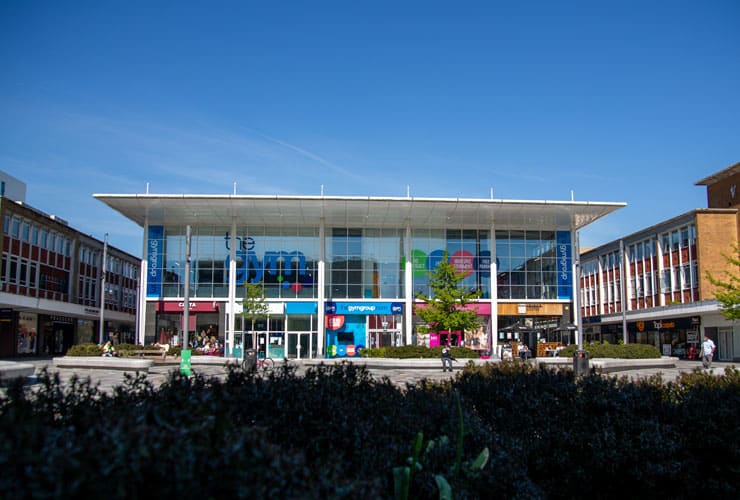 Landlord Licensing
HMO or shared accommodation is one opportunity property investors in the Crawley area might look at. More information on the latest HMO licence requirements for the area is available from Crawley Borough Council here.
HMO Article 4 directions affecting the creation of new HMOs in 10 zones across Crawley came into force recently. These directions have removed permitted development rights for dwelling houses for change of use to HMOs. Full details can be found on the Crawley Borough Council website here.
Property Investment in Crawley
Population: 99,600 approximately
Average House Price: £345,657
Crawley is a one-time new town. So most Crawley property dates from the 1950s up to present-day new builds. There are some period properties in the areas which Crawley has expanded into over the years. Predominant Crawley property types are detached, semi-detached and terraced family-sized properties plus some apartments and maisonettes.
Crawley town centre is mainly a retail, leisure and service area. There are schemes to develop more housing in the town centre, however.
Areas near Three Bridges train station, which has good services to London and Brighton, are most attractive to commuters.
As a new town, Crawley is made up of a number of residential neighbourhoods. Each has its own character and amenities such as local shops and schools.
Bewbush is to the south west of Crawley town centre and is a good value area. It has good public transport links to the town centre and workplaces to the north of the centre. It also has easy access to the M23 and A23.
Broadfield is to the south west of the town centre. It is also a good value property location.
Forge Wood is to the north east of Crawley town centre. It has really good access into town as well as to train stations, roads, workplaces and Gatwick Airport. It is a more recently built part of town with many new builds.
Furnace Green is in the south eastern part of town.
Gossops Green is to the west of the town centre. It is one of the older parts of the town dating back to the 1950s.
Ifield together with Ifield Green is to the west of the town centre. It is based around the original old village of Ifield and although it is now part of Crawley it still retains a villagey feel with older houses. Ifield has its own train station with services to London.
Kilnwood Vale is the newest district in the Crawley area (although it is not within the Crawley council area). It is a new build housing area. There is access to Faygate train station.
Langley Green is one of the older Crawley districts and dates back to the 1950s. It is to the north west of the town centre. A big advantage of Langley Green as a buy-to-let location is that it is within walking/cycling distance of Manor Royal where many employers are located.
Maidenbower is to the south east of Crawley. It has good transport links being within easy reach of the M23 and Three Bridges train station which has direct links to London and Brighton.
Northgate is as the name suggests just to the north of Crawley centre. Northgate is attractive to tenants being within walking distance of the town centre and Manor Royal.
Pound Hill is to the east of the town centre and is a popular residential spot. It has easy access to the M23 and a train station on the London to Brighton line.
Southgate is to the south side of town and is within easy reach of the town centre. It is one of the older residential districts of Crawley.
Three Bridges is one of the original old villages which was expanded to form Crawley. It is an extremely popular residential spot having a station on the London to Brighton line with frequent services to both.
Tilgate is to the south of the town centre and also has good access to train services and the M23 and A23. The large Tilgate Park is nearby.
West Green is to the west of Crawley town centre. It was built in the 1950s as part of the original new town and includes part of the original town of Crawley. West Green has more traditional property types. Crawley Hospital, Crawley Leisure Park and West Green Park are located in this area.
Some of the areas around Crawley may be outside the Crawley Borough Council area. You can find out which local authority covers any property investment you are considering here: Find your local council.
Read More
About Our Data
Note: Population estimates are based on information provided by Localstats. Current average asking prices are taken from HM Land Registry data and Zoopla. Buy-to-let yields by postcode are taken from Property.xyz.