Areas of the Isle of Man: Buy-to-Let Property Investment Hotspots

by Property Investments UK

The Property Investments UK editorial team have been researching and writing about the UK's property market for more than a decade.
The Isle of Man is known for its famous TT Races, Manx cats and for being a tax haven. It isn't so well known as a property investment location. Here's a briefing on buy-to-let investment on the Isle of Man.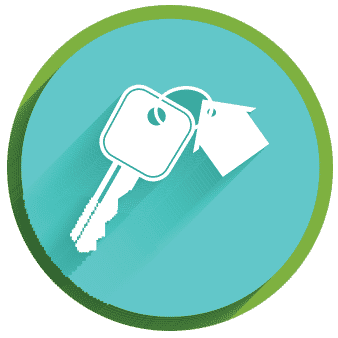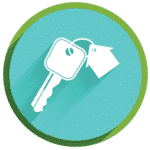 Access our selection of exclusive, high-yielding, off-market property deals and a personal consultant to guide you through your options.
Why Invest in the Isle of Man?
The Isle of Man is located in the Irish Sea around 45 miles from England, 40 miles from Northern Ireland and 20 miles from Scotland. The Isle of Man is around 32 miles by 14 miles in size. It has a population of around 85,000 people.
The Isle of Man is known as Ellan Vannin in the local language, Manx.
The Isle of Man isn't part of the United Kingdom. It is a self-governing British Crown Dependency. It has is own parliament, Tynwald, and is responsible for its own laws and legal system.
The main population centres in the Isle of Man are Castletown, Douglas, Onchan, Peel and Ramsey.
The island has good travel links around the local area by road and to the UK and Ireland by ferry and air.
Although a small island, the Isle of Man has a buoyant economy which is supported by its low income tax rates, favourable corporate taxation and zero capital gains tax and inheritance tax. Key industries here are financial services including banking and insurance, online gambling, online gaming, corporate services for offshore companies, light manufacturing and tourism. Some of these provide many well-paid jobs which boost the property market. The Isle of Man's popularity as a tax haven also attracts many affluent residents to establish residence here.
The Isle of Man is also known for its quality of life and for being a quiet, green and safe place to live.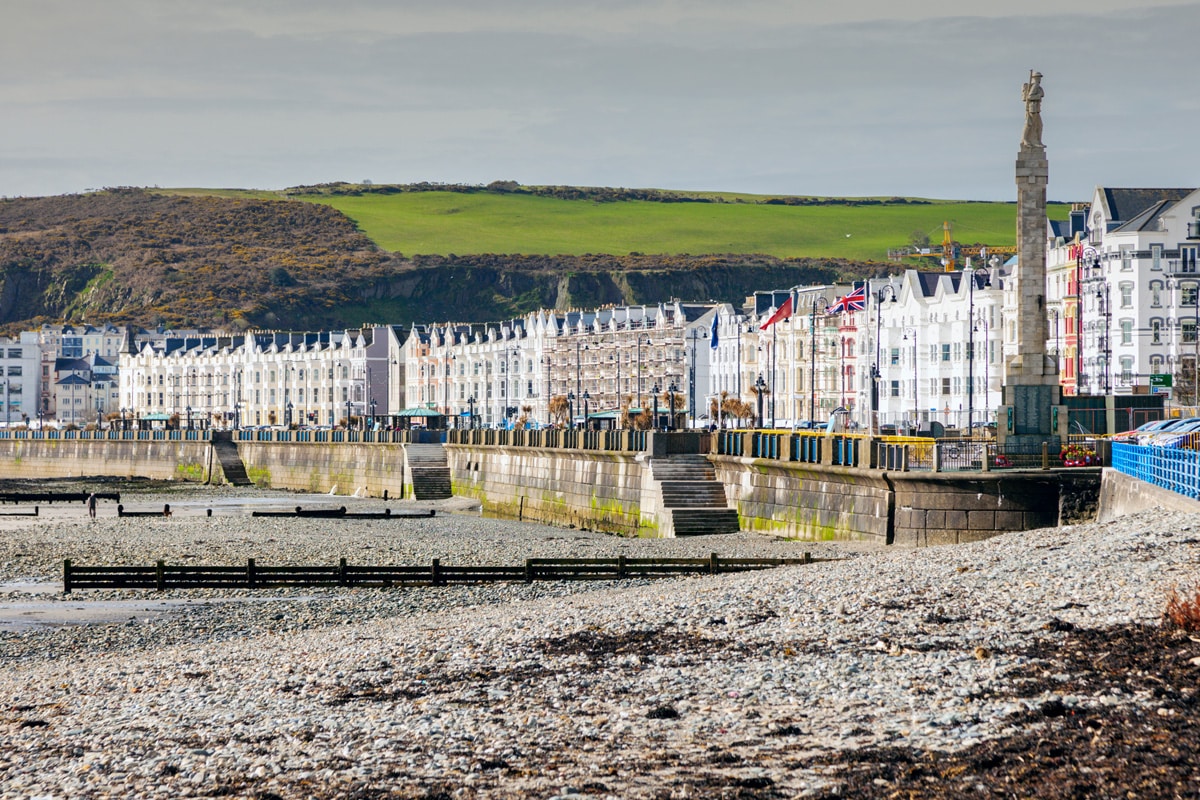 Property Values
The Isle of Man can be an expensive property area, especially when compared to the UK. The average property price across the Isle of Man is currently £347,117 according to the latest Isle of Man Housing Market Review published by the Isle of Man Government. This compares with an average property price of around £290,000 in the UK (HM Land Registry figures).
The Isle of Man is home to some multi-million-pound properties. Property investors will find that there is cheaper investment property to be found in the Isle of Man, however. The cheapest property you can buy on the Isle of Man is currently around £85,000, according to listings on Rightmove and Zoopla.
How much could I make from a property investment in the Isle of Man? While past performance shouldn't be taken as an indication of future performance Isle of Man property investors have made moderate capital gains recently. According to official data from the Isle of Man Housing Market Review, average property prices across the island have risen by 5.6% over the last year.
Property investors considering a buy-to-let investment in the Isle of Man should take expert financial and taxation advice. Although the Isle of Man is known as having a low tax regime income derived from property here, including rental income, is subject to tax at 20%.
Rental Demand
Isle of Man buy to let investors will find that letting demand comes mainly from locals and expatriates who come to work in the area – especially those who come to work in the financial services industry here. There is also demand for holiday lettings and short-term lettings.
What are rents like on the Isle of Man? Current average private rents, dependent on size and location, in the Isle of Man are as follows: Apartment from £675 PCM to £1,400 PCM.
Terraced property from £700 PCM to £800 PCM. Semi-detached property around £1,200 PCM. Detached property from £1,200 PCM to £4,000 PCM.
Rent levels for short-term and holiday lets in the Isle of Man, based on a property to accommodate four people, range from £356 to £2,008 per week depending on season, quality and location. (Figures from Airbnb.)
What yields can landlords in the Isle of Man expect? Based on average prices and rents average yields in the Isle of Man range between around 3.5% and 6%. Yields can vary, however, so it is important to check likely achievable rents and yields for a particular property with an experienced local letting agent before investing.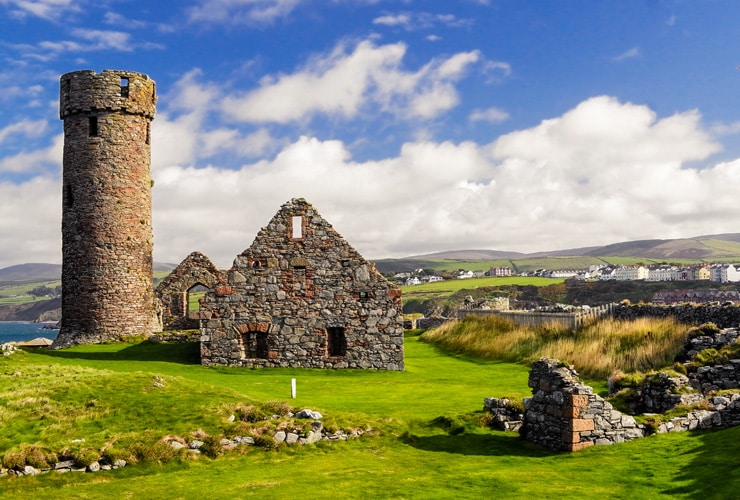 Landlord Licensing
The Isle of Man has had a voluntary landlord licensing scheme for some years, so landlords have not needed a compulsory licence. However, the island is now in the process of introducing compulsory landlord registration.
Landlord registration on the Isle of Man involves a self-declaration by the landlord that they meet certain personal, management and property standards. Each property that is let out will need to be registered and any agent acting on behalf of landlords will also be required to register.
There are some exceptions to this landlord licensing scheme. For example, landlords of tourist accommodations, who are letting out properties for periods less than six months. However, tourist accommodation may need to be registered with Visit Isle of Man.
All houses in multiple occupation with over six residents in the Isle of Man must be registered by the relevant local authority. The Environmental Health team of DEFA acts on behalf of the local authority to inspect and offer assistance throughout the registration process.
Property Investment in the Isle of Man
Population: 85,000 approximately
Average House Price: £347,117
The Isle of Man has a very varied property market. The market offers everything from large country estates right down to compact town centre apartments with family houses both large and small in between. Main Isle of Man property types include Victorian properties ranging from period houses to terraces but there is newer and new build property available too.
The Isle of Man has five larger settlements:
Castletown
Castletown is in the south of the Isle of Man and has a population of around 3,000. It has good access to the nearby industrial area which provides employment and to Ronaldsway Airport which has regular flights to the UK and Ireland.
Douglas
Douglas is on the east of the island and is the largest settlement on the Isle of Man. It is known as Doolish in Manx. Douglas has a population of around 26,500 population and was granted city status in 2022.
Douglas is the chief commercial centre on the island and is where the majority of jobs are located. Key employers are in financial services, public services, retail, transport and tourism.
Douglas has a wider choice of property for sale and a wider range of property prices than elsewhere on the island.
Onchan
Onchan is on the east coast of the Isle of Man just to the north of Douglas. Although it is a village for administrative purposes it is the island's second largest settlement. Onchan is part of the Douglas urban area and offers easy access to Douglas for commuters.
Peel
Peel is on the West Coast and has a population of around 5,400. Peel is residential but is also known as a tourist town and also has a marina and fishing port.
Ramsey
Ramsey is on the north of the island around 15 miles from Douglas and has a population of around 7,800. It has a port and a small commercial sector.
Ramsey has good value property to buy by Isle of Man standards.
Other smaller settlements in the Isle of Man, which are mainly residential, include Andreas, Arbory, Ballaugh, Braddan, Laxey, Lezayre, Lonan, Malew, Marown, Maughold, Michael, Patrick, Port Erin, Port St Mary and Rushen.