Areas of Lancaster: Property Investment Buy-to-Let Hotspots
Lancaster has pretty much everything you could want from a city... just in a small package. Lancaster has good local amenities, good transport links, it's handy for the coast and countryside and there are not just one but two universities. But everything in Lancaster is smaller than most cities – and that includes Lancaster property prices which offer top value for property investors.
Why Invest in Lancaster?
The City of Lancaster is the historic county town of Lancashire. Lancaster is situated on the River Lune and has a population around 52,000. The wider Lancaster City Council area, which includes towns such as Morecambe, has a population of 146,038 according to Lancashire County Council.
Lancaster is the main shopping and service centre for this part of north-west England. Lancaster also has a busy social scene, partly thanks to its large student population.
Lancaster has excellent transport links making it a popular place to live for those who commute and travel around the northwest. Lancaster is right on the A6 and M6 motorway. Lancaster railway station is on the West Coast Main Line and has regular trains to London, Birmingham, Manchester, Glasgow and elsewhere. Lancaster's compact size means the city centre is easily walkable too.
Key industries and employers in Lancaster include services, public services, retail, health and education. There are also small creative and tech. industries. The Royal Lancaster Infirmary is a large employer. EDF Energy operates the Heysham 1 and Heysham 2 nuclear power stations at nearby Heysham which support around 1,000 jobs.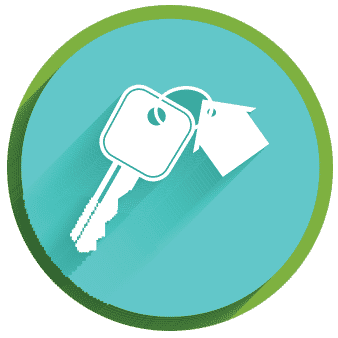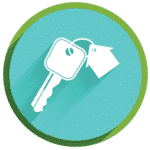 Access our selection of exclusive, high-yielding, off-market property deals and a personal consultant to guide you through your options.
Lancaster is a historic city, and also known for its arts and cultural scene which attract many visitors. Places of interest include Lancaster Castle, Lancaster Cathedral, Lancaster City Museum, Lancaster Maritime Museum and Williamson Park with the Butterfly House and Ashton Memorial. Lancaster Litfest is one of the oldest literature festivals in the UK. The Lancaster Canal is also popular for boating and walking.
Just to the west of Lancaster is Morecambe. Morecambe is a seaside town offering an extensive promenade and beach and attracting many tourists and visitors. An exciting regeneration scheme here, which could boost the Morecambe property market, are the plans to invest £85 million in a new visitor attraction called Eden Project North expected to open in 2023.
Lancaster could become a much larger small city in future. Lancaster City Council has approved plans that could see the building of thousands of new homes and the creation of thousands of new jobs in Lancaster over the coming decades. There could be a large, new Garden Village at Bailrigg to the south of Lancaster city centre.
Lancaster has a sizable student population compared to its relatively small size. Lancaster University has around 17,000 students and 3,000 staff. Lancaster University has a purpose-built campus at Bailrigg just to the south of Lancaster itself.
The University of Cumbria also has a campus in Lancaster, on the edge of the city centre. The university has announced plans to redesign and develop its campus, here.
As well as on-campus accommodation Lancaster Students' Union say that popular Lancaster student accommodation areas include the city centre, Bowerham, Primrose, Fairfield, Freehold, Moorlands and Scotforth.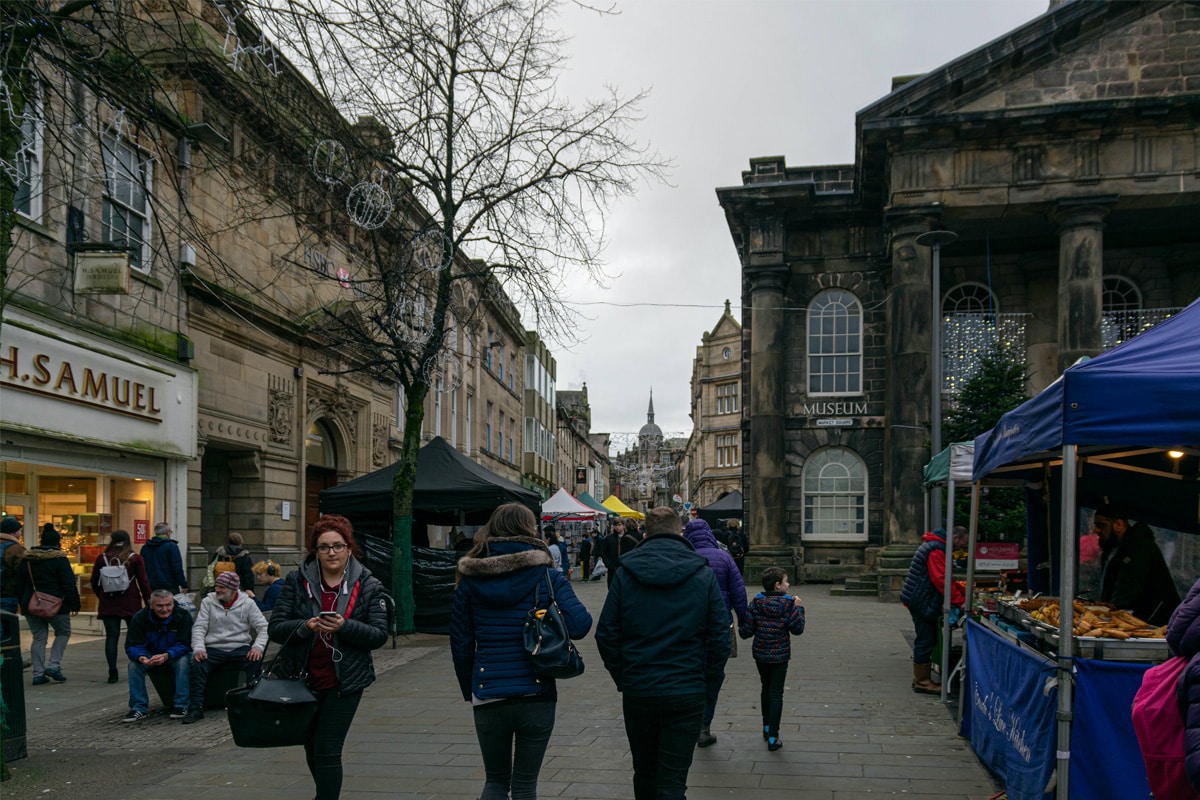 Property Values in Lancaster
Lancaster property prices are well below the national average in England. The current average house price in Lancaster, according to HM Land Registry figures, is £155,468. This compares to a national average house price in England of around £248,000.
Lancaster house prices vary, however, depending on the area. Zoopla and Rightmove show that property prices here vary from as low as £50,000 in the cheapest areas of Lancaster to around £800,000 or more in the most expensive areas.
Lancaster has been named as the fourth most affordable city to live in in the UK.
Rental Demand in Lancaster
Home.co.uk's Lancaster Market Rent Summary says that the average monthly rent in Lancaster is currently £708. The figures show that landlords in Lancaster might expect to earn an average £671 PCM for a one-bed property, £685 PCM for a two-bed property, £689 PCM for a three-bed property and as much as £959 for a five-bed property.
According to Liveyield, investors earn an average 4.4% yield in the Lancaster LA1 postcode area.
Investors who are interested in setting up or buying an HMO or house in multiple occupation in Lancaster can find more information about HMO licences from Lancaster City Council, here. Lancaster City Council also has plans to introduce Article 4 directions to regulate the creation of new HMOs within the city in future.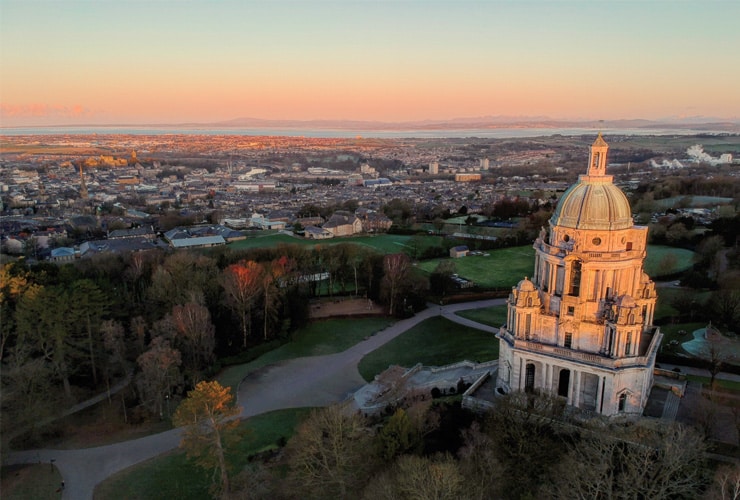 Property Investment in Lancaster
Population: 146,038
Average House Price: £155,468
Lancaster city centre is a popular residential spot with local residents as well as students. It offers some traditional terraces, period houses, flats and new build houses and apartments including along the quayside at St. George's Quay.
Just to the south of the city centre, the Bowerham area is close to the University of Cumbria campus as well as the Royal Lancaster Infirmary.
Skerton is in north Lancaster, along with nearby Scale Hall, and is a good value property area. As these areas are across the River Lune bridges from the rest of Lancaster city centre travel and commuting times can be higher than elsewhere, so they can be a little less popular with Lancaster tenants and buyers.
Bulk is in north-east Lancaster. It is a popular mid-market residential suburb and benefits from being close to the M6 at junction 34, Williamson Park and the city centre.
Further north the villages of Slyne, Hest Bank and Bolton-le-Sands are separate from Lancaster itself but are popular residential and commuter locations. As well as good local amenities they offer access to the coast of Morecambe Bay.
Scotforth is one of Lancaster's favourite residential suburbs as it has easy access to Lancaster city centre, the M6 and Lancaster University's Bailrigg campus too. It is popular with staff who work at the university and hospital and also popular with family buyers and tenants.
Scotforth has recently been named as the best place to live in Lancashire for community well being.
Morecambe just to the west is part of the City of Lancaster administrative area but it is a separate town. Areas of Morecambe include White Lund, Torrisholme, West End, Sandylands and Bare.
Morecambe is a traditional seaside resort. Although it still has a tourist trade it is much reduced from the past. This, together with the fact Morecambe had poor road access in the past, means Morecambe property prices are generally lower than Lancaster itself making it popular with budget buy-to-let investors. The completion of the A683 Bay Gateway link road has made it more attractive to property buyers, renters and investors though.
Just south of Morecambe Heysham is a large village and residential and industrial location. Heysham is a port with a regular ferry connection to Douglas on the Isle of Man.
About Our Data
Note: Population estimates are based on information provided by Localstats. Current average asking prices are taken from HM Land Registry data and Zoopla. Buy to let yields by postcode are taken from Liveyield.