Areas of Glasgow: Property Investment Buy-to-Let Hotspots
Glasgow is often thought of as Scotland's second city behind the capital Edinburgh. But in every other way Glasgow is bigger, much bigger. Glasgow has a bigger population, a bigger economy, a bigger personality and bigger property market too. Glasgow property prices are certainly not big though. Glasgow is one of the cheapest places to invest in property in the UK.
Why Invest in Glasgow?
Glasgow has a population of around 635,000 and the wider Glasgow area has a population of 1.85 million. Around a third of Scotland's entire population live in or around Glasgow.
According to Invest Glasgow, Glasgow is the largest economic region in Scotland with around a third of Scotland's output, business base, research power and employment.
Glasgow's economy was traditionally industrial, based on engineering and, especially, shipbuilding. Today key industries in the city are education, health, financial and business services, transport and logistics and construction.
New emerging industries in Glasgow include digital and creative, engineering design, marine technology, biotechnology, health and life sciences, and low carbon industries.
Glasgow has benefitted from lots of regeneration in recent decades. At the Clyde Waterfront, some of the former shipyard areas have been transformed into a trendy waterfront district with projects including Pacific Quay, the Scottish Event Campus, the Hydro Arena, a Digital Media Quarter and the International Financial Services District (IFSD). Clyde Gateway is said to be Scotland's largest and most ambitious regeneration programme
Glasgow city centre is also seeing regeneration with many exciting new commercial and residential developments. Early proposals to redevelop the St. Enoch Centre and Buchanan Galleries shopping centres with new shops, offices, homes and public space. This could transform the city centre in the coming years.
Glasgow is known for its arts, music, theatre, leisure, sporting venues and events spaces. There are 20 museums and art galleries alone. Glasgow is also one of the biggest shopping centres in the UK especially around Sauchiehall Street and Buchanan Street and is known for the 'Style Mile'. Glasgow also has an important visitor economy. Lonely Planet has rated Glasgow a top ten world tourist city!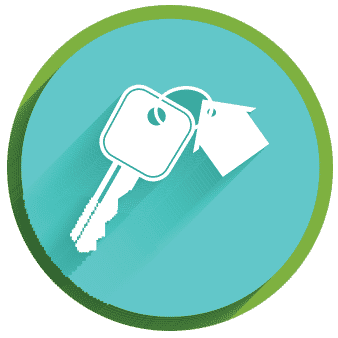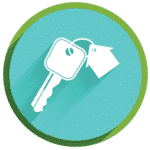 Access our selection of exclusive, high-yielding, off-market property deals and a personal consultant to guide you through your options.
The area has good transport connections by road, rail and air. The M8, M80, M77 and M74 connect Glasgow to the rest of Scotland. There are rail services around the region, to the Highlands, to Edinburgh (the fastest Glasgow to Edinburgh train is 48 minutes) and to London. Glasgow Airport has services to the Scottish islands, elsewhere in the UK and worldwide.
Glasgow has an underground railway known as the Subway. Letting agents suggest that closeness to a Subway station pushes up rents, especially in popular spots like Hillhead or Kelvinbridge.
Glasgow is one of the UK's biggest student centres so has opportunities for student accommodation landlords. The University of Glasgow has 27,000 students with its main Gilmorehill campus in the West End which is also popular for student accommodation. The University of Strathclyde has around 21,500 students with the main campus to the north east of the city centre and students tend to look for accommodation in the East End. Glasgow Caledonian University in the city centre has around 16,500 students. Students also look for student lettings in the Southside.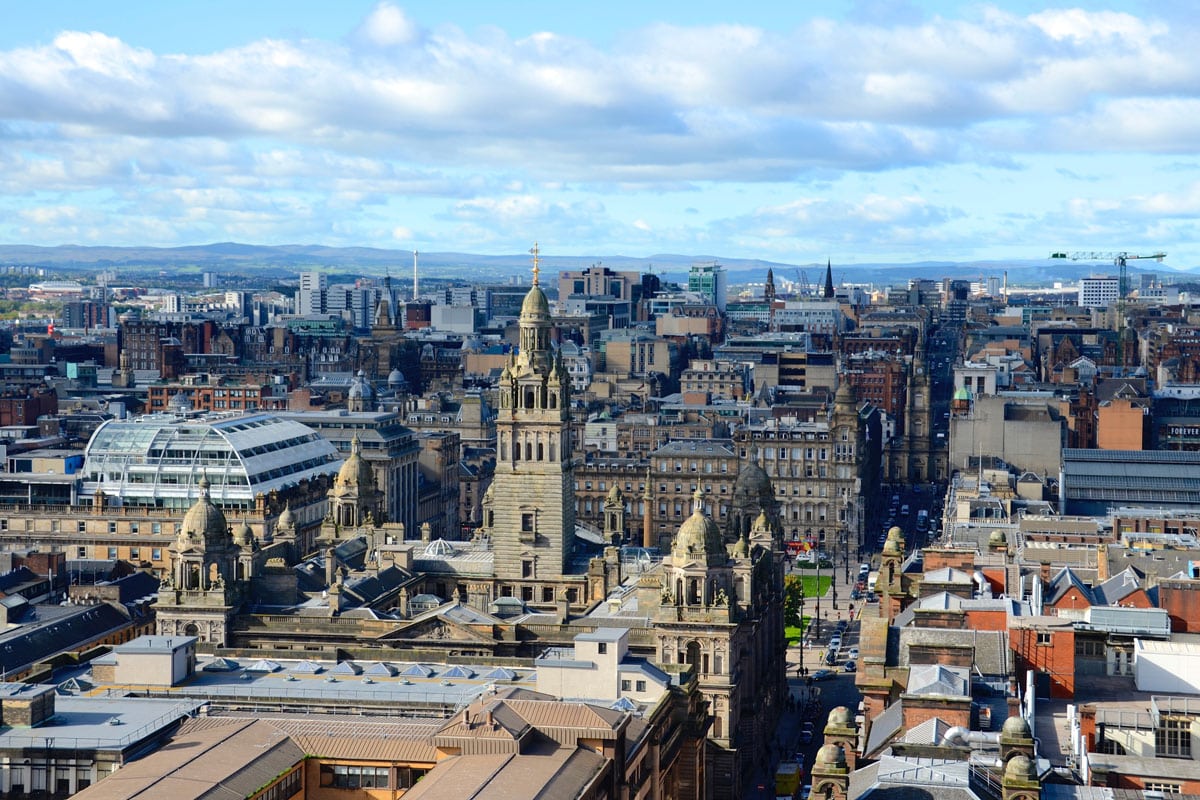 Property Values
Glasgow is a very good value city for property investors. Average prices here are around 40% cheaper than the UK average. Glasgow property prices are also just over half those of Edinburgh property prices.
Across Glasgow, the average property price is currently around £175,000 according to HM Land Registry. This compares to the UK average house price of approximately £292,000.
Investors can find even cheaper property in Glasgow though. Zoopla listings show that Glasgow property prices start at just £30,000.
Where are the cheapest areas of Glasgow? Where are the most expensive areas of Glasgow? Rightmove figures say that the most expensive area of Glasgow is Hyndland where average prices are around £368,000. The cheapest part of Glasgow is Springburn where average prices are around £98,000.
Investing in Property In Scotland
The process of buying property in Glasgow, as elsewhere in Scotland, is quite different to England and Wales. This guidance from Money Helper explains how buying property in Scotland works.
When you buy property here you'll pay Land and Buildings Transaction Tax (or LBTT) instead of Stamp Duty or SDLT. This differs from England and Wales. The Scottish Government website outlines the latest rates for Land and Buildings Transaction Tax.
Rental Demand
The property rental market across Glasgow offers a very wide range of buy-to-let opportunities. Landlords can let to locals, people who come to work in Glasgow and students too. There's also a short-term letting and serviced accommodation market in the city.
How much can Glasgow buy to let investors make from a rental property? Actual rents depend on the type of property and location. However, figures from Home.co.uk's Glasgow Market Rent Summary say the average monthly rent across Glasgow is around £1,572.
Home.co.uk's statistics say that average rents for different types of houses or flats in Glasgow are currently: £863 PCM for a one-bed property, £1,377 PCM for a two-bed property, £2,629 PCM for a three-bed property, £2,311 PCM for a four-bed property and £4,341 PCM for a five-bed property. (Achievable rents and rents for particular areas should be checked with a local letting agent.)
What are Glasgow property yields like? Yields in Glasgow based on a long let are 8.1% on average according to property xyz.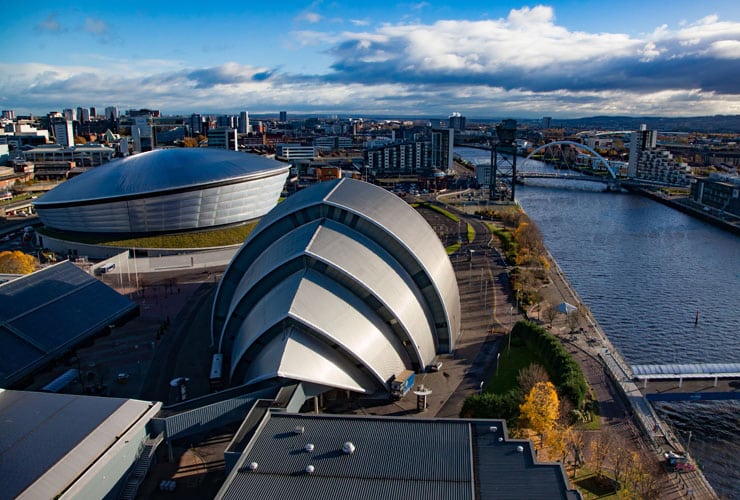 Landlord Licensing
Buy-to-let landlords in Glasgow as well as the rest of Scotland must apply to join the Scottish Landlord Register. The laws applying to tenants and tenancies are different to England and Wales too. See the Scottish Landlord Register for more information.
Houses in Multiple Occupation or HMOs need to be licensed by Glasgow City Council. More information is here.
Short-term lets in Glasgow may also need planning permission and will need a licence for short-term letting. More information is here.
Property Investment in Glasgow
Population: 635,000 approximately
Average House Price: £175,000
Glasgow offers property investments to suit every kind of investor, and every kind of property type including flats, terraces, and detached and semi-detached family houses and villas. Like other Scottish cities, especially Edinburgh, Glasgow is known for its unique kind of tenement flat. Here's what a tenement is.
Here we'll look at some of the most popular areas for Glasgow property investments, and at prices and what sort of rental yields you might expect.
Glasgow City Centre has a population of around 50,000. Glasgow has a busy city living market, offering both traditional properties and new build blocks. Glasgow City Council's City Centre Living Strategy suggests that the city centre population could be at least doubled by 2035, and this could benefit the property investment market here.
Areas for investors to consider are the more upmarket Merchant City close to the city centre, Townhead and Collegelands which are good for student property, and Charing Cross and Cowcaddens which have more affordable properties.
The average house price in the city centre is approximately £166,900 and city centre landlords can expect a yield of around 8% on average across the G1 postcode.
West End is the area of west Glasgow around the A82 and A814 roads. It is one of Glasgow's favourite residential areas and around 92,000 people live here.
The West End is especially popular with young professionals and young families and also, as Glasgow University is here, with students. Byres Road is thought of as the centre of the West End. Popular areas of West End include Hillhead (especially for student property), Dowanhill, Kelvinside, Broomland and Anniesland.
Areas fringing the West End like Garnethill, Yorkhill and Partick are cheaper and thought of as more up-and-coming.
The popularity of the West End makes it quite expensive to buy in but rental demand is high. Average house prices in the West End range between £180,000-£280,000 and landlords can expect a yield of around 6.5% in G11, 5.5% in G12 and 6.1% in G13.
Glasgow's East End has a population of around 110,500. The East End of Glasgow, an area from Glasgow Cross on the edge of the city centre, is the more workday side of the city and is often called the real Glasgow.
Some parts of the East End are run down but others have an alternative, fashionable vibe. There have been several regeneration schemes in the area and more are planned which should benefit the property market.
Glasgow's East End is much cheaper than the West End so there could be opportunities to pick up a bargain in an up-and-coming spot. The average house price based on the G32 postcode is £108,000 and landlords can expect a yield of around 7.2%.
Glasgow's Southside has a population of just under 100,000. Traditionally anywhere south of the River Clyde has been less popular with buyers and tenants, as some of the districts like Govan, Ibrox and Gorbals are ex-heavy industrial areas. That means that prices here are generally lower than north of the Clyde, offering some potential bargains for investors.
Within Southside there's a lot of variation. Govanhill is a low-priced property area with some social problems but is popular for budget housing and shared accommodation. Shawlands has a fashionable vibe and is sought after by young tenants.
Property prices in the Southside range from £130,000 to £190,000 on average. Yields in Govanhill (based on G43) are about 5.5% and in Shawlands (G41) about 5.3%.
Further out Newton Mearns and the surrounding area is an upmarket, high-price district with average house prices over £300,000.
Bearsden and Milngavie are in East Dunbartonshire, not Glasgow itself but are part of the Glasgow commuter area and have a population of around 38,000. They're favourite residential areas, particularly popular with commuters and families. They're also popular as they offer easy access to the famous Loch Lomond, The Trossachs and the West Highlands.
Average property prices here range from £250,000 to £350,000. Yields in Bearsden (G61) and Milngavie (G62) are about 4%.
Paisley is a separate town to the west of Glasgow with a population of 77,200. Paisley is in Renfrewshire rather than the city. Paisley has good motorway access, is right by Glasgow Airport and has frequent trains into the city centre. It is attractive for buy to let investors as prices are lower than in some Glasgow districts, although so are rents.
Average house prices in Paisley are around £117,000 and landlords could expect a rental yield of 5.4% based on PA1.