Areas of Bicester: Buy-to-Let Property Investment Hotspots
Bicester is a town that's undergoing a remarkable transformation right now. This one time sleepy Oxfordshire market town is being developed into one of the largest and most exciting towns in the county. Cheap property compared to Oxford just down the road makes Bicester a location property investors need to watch.
Why Invest in Bicester?
Bicester is a historic market town that's expanded fast over the last couple of decades with more development underway and planned. The current population is around 30,000, but it's expected it could reach 50,000 in the near future.
Bicester is the location for one of the government's Garden Town projects. Garden Towns are brand new communities with new houses, shops, public amenities, business space and parkland all planned together. Bicester Garden Town is planned to have four new villages and seven commercial developments. It could eventually provide 13,000 new homes and 18,500 jobs.
Elmsbrook, the North West Bicester Eco Town, is already in place and will eventually have 6,000 futuristic zero-carbon homes. Kingsmere is a new district with 1,585 homes. Graven Hill is the UK's largest self and custom-build community, another exciting new concept that is helping to put Bicester property on the map.
Bicester is one of the fastest-growing economic centres in the county, according to Oxfordshire County Council. They say its economy is focused on storage, defence logistics (MoD Bicester), distribution activities, food processing and engineering.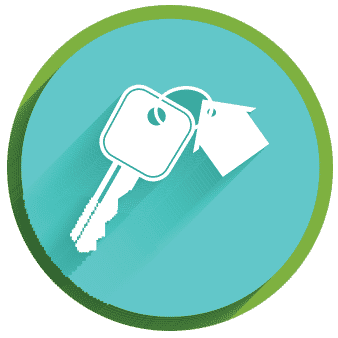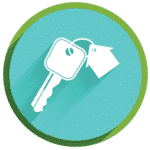 Access our selection of exclusive, high-yielding, off-market property deals and a personal consultant to guide you through your options.
Something that makes Bicester really attractive to buyers and property investors is its great location. Bicester is just 12 miles from Oxford and minutes from junction 9 of the M40 offering fast links to London and Birmingham. The A34 and A43 offer good links to the south and the Midlands.
Bicester has great train connections with two mainline railway stations at Bicester North and Bicester Village. There are regular services to Oxford, Banbury, Stratford upon Avon, Birmingham and London Marylebone (two every hour during the day).
These great transport links mean Bicester is becoming a popular commuter town for those who work in Oxford - where a property is unaffordable to many workers. This local press report says Bicester is a boom town for commuters, as Oxford can be reached in 15 minutes and both London and Birmingham in 45 minutes by train.
Bicester will be even better connected in future. Under the East-West rail project currently underway Bicester will eventually have direct trains to Aylesbury, Milton Keynes, Bedford and Cambridge. The planned Oxford to Cambridge Expressway will make Bicester highly accessible and unlock new opportunities for economic growth.
Bicester has an attractive old town centre but has been transformed in recent years with a new modern shopping centre, restaurants, new public amenities, sports and leisure facilities. For families with children, there are 20 schools and more are planned. Everywhere in the town is close to the Oxfordshire and Buckinghamshire countryside too.
It's also worth knowing about Bicester Village, a shopping outlet centre for luxury brands. Bicester Village is a huge tourist attraction that attracts shoppers from all over the world - around six million annually - including many from China. It helps keep the Bicester economy buoyant.
Bicester Town Council proudly reports that Bicester is a great place to live, work and bring up a family.
This report in The Guardian is positive about Bicester too. It says that Bicester looks like an ideal location for new homes – it's in the heart of England, within the 'golden triangle' created by Oxford, Cambridge and London.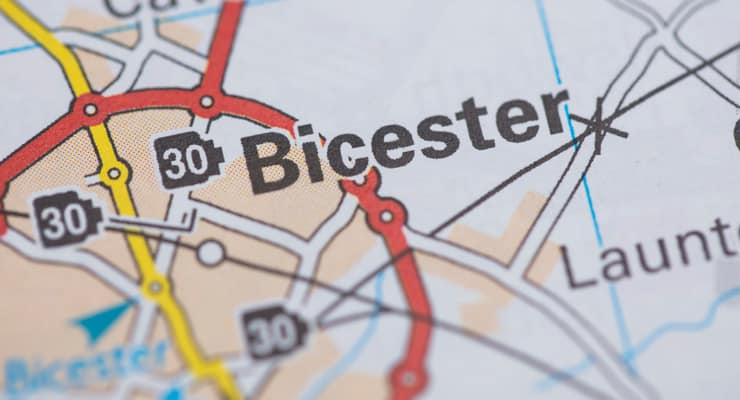 Property Values
Oxfordshire overall has high property prices. But the good news for property investors here is that Bicester property prices are much lower than nearby places. According to official figures, the average house price in Bicester (Cherwell District Council area) is currently £282,616. Just a few miles away in nearby Oxford the average house price is £431,647! These attractive property prices are encouraging more people to come and live in Bicester.
Rental Demand
Bicester buy-to-let landlords enjoy monthly rental incomes over £1,000 on average. Zoopla figures say the average Bicester rent is currently £1,012 PCM. Bicester average rents are £738 PCM for a one-bed property, £981 PCM for a two-bed, £1,194 for a three bed and £1,642 PCM for a four-bed house.
On yields, Bicester is covered by the Oxford OX25, OX26 and OX27 postcodes. Yields across these areas range from 3.7% to 5.1%.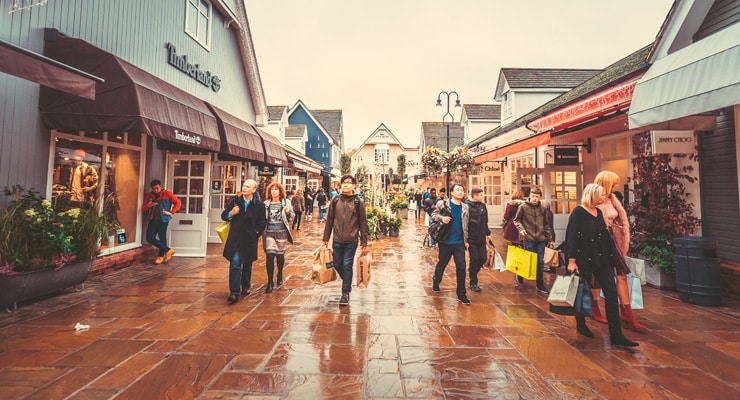 Property Investment in Bicester
Population: 32,642
Average House Price: £282,616
Here's our guide to property investment in and around some of the different Bicester districts.
Bure Park is in north-west Bicester. It benefits from being close by the Bure Park Nature Reserve alongside the River Bure.
Caversfield is a separate village 1.5 miles north of Bicester and close to the former historic RAF Bicester. It offers old and newer housing with more planned.
Elmsbrook is in north Bicester. It is Bicester's (and one of the UK's) first eco-town with state of the art zero carbon homes. Eventually, there will be 6,000 homes in Elmsbrook.
Graven Hill is just to the south of Bicester centre. Graven Hill is the UK's largest self and custom build community. The first 10 self-builders at Graven Hill were followed by Channel 4 for the popular Grand Designs TV series. Graven Hill features the work of innovative architecture and landscaped surroundings plus good transport links.
Highfield is in west Bicester. It is also close to the town centre and convenient for Bicester North train station.
Kingsmere is a new build village community on the south side of Bicester and benefits from easy access to the M40. The first phase of Kingsmere offers new primary and secondary schools, a village centre, health facilities, restaurant and hotel while the second phase will offer a second primary school, public square and parks.
Langford Village is in south-east Bicester, close to Bicester Village shopping centre, Bicester Village train station and the A41. Around 4,000 new houses are planned for the south of Bicester area.
Woodfield is in north Bicester and benefits from easy access to Bicester North railway station.
About Our Data
Note: Population estimates are based on information provided by Localstats. Current average asking prices are taken from HM Land Registry data and Zoopla. Buy to let yields by postcode are taken from Liveyield.