Areas of Milton Keynes: Buy-to-Let Property Investment Hotspots
Concrete cows and having more roundabouts than any other town... are something that Milton Keynes is famous for. But there's much more to Milton Keynes than that. Milton Keynes is a fast-growing, commercial powerhouse of a town with an exciting future ahead of it. Milton Keynes is a place that property investors ought to take a look at, while property prices still offer good value.
Why Invest in Milton Keynes?
Milton Keynes was created as a new town in the 1960s by combining Bletchley, Wolverton, Stony Stratford and small villages in this part of Buckinghamshire. While some new towns aren't that popular with property investors Milton Keynes ought to be. This report says Milton Keynes is the most successful new city in the world!
Milton Keynes currently has a population of around 230,000. The population has grown by 15% over the last 15 years and it's still growing fast. Some estimates suggest Milton Keynes could be a city of 500,000 people within the next 30 years!
Milton Keynes has been ranked in the top five best places to live in the UK, in the latest Good Growth for Cities index from PwC and Demos. Milton Keynes scores highly on jobs, health, new business startups, income, skills and the environment.
Milton Keynes is also a hotspot for business too. For close to a decade now, MK has featured as one of the best-performing places in the UK for job growth, earnings and other indicators of economic success.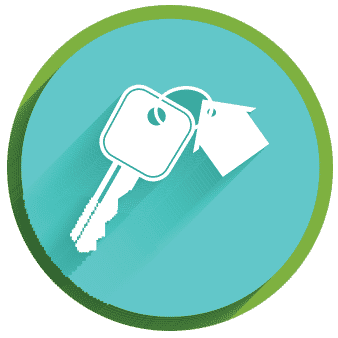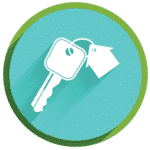 Access our selection of exclusive, high-yielding, off-market property deals and a personal consultant to guide you through your options.
The Milton Keynes economy is based on logistics and services, including professional business services which provide lots of well-paid jobs. Milton Keynes is also located in the so-called 'brain belt', approximately halfway between Cambridge and Oxford. Big companies in Milton Keynes include Deloitte, PwC, Santander, Network Rail, the Volkswagen UK HQ and three John Lewis distribution centres.
Milton Keynes is also a university town being the headquarters of the Open University. While most of the Open University's students study off-campus their staff and academics are based here. Student property landlords will still find opportunities in the area though, as Cranfield University and The University of Bedfordshire are nearby.
Milton Keynes property investors also need to know about the Government's proposals for what is being called the CaMKOx Arc. There are massive, ambitious plans for developing the area between Cambridge, Milton Keynes and Oxford which could see several new towns, commercial development, a million new homes and up to 1.9 million more people living in the area by 2050.
* Here's the story behind Milton Keynes' famous concrete cows…. and its roundabouts.
Amenities
As a planned town Milton Keynes has a unique layout unlike any other. Milton Keynes is made up of different districts or grid squares, each with their own shops, schools and local amenities. In between, there's lots of open space including parkland, woods, canals and lakes.
Milton Keynes districts are connected by its grid roads – vertical or V roads running north-south and horizontal or H roads running east-west. They're also connected by Redways which are foot and cycle paths away from the traffic.
Central Milton Keynes (or CMK as it's known) is the town centre with the shops including The Centre MK mall, Intu Milton Keynes, supermarkets, public services and the Theatre District.
Milton Keynes has great transport links. It's right by the M1 and A5. Milton Keynes is well served by railway stations including Milton Keynes Central (London is just 30 minutes away), Wolverton, Bletchley,  Fenny Stratford, Bow Brickhill and Woburn Sands.
And there's even more good news for the Milton Keynes property market: Milton Keynes will be at the centre of the new East-West Rail railway line which will eventually connect Oxford, Bicester, Milton Keynes, Bedford and Cambridge. A new motorway-standard road, the Oxford-Cambridge Expressway, is also expected to pass through Milton Keynes.
Property Values
The current average property price in Milton Keynes is £260,729, close to the national average house price in England of £250,677.
While it's true that Milton Keynes isn't where you'll find the cheapest property in England it's still cheaper than the other main regional cities of Cambridge (average around £455,000) and Oxford (average around £418,000), so offers a good value, by comparison.
The cheapest Milton Keynes property currently on offer on Zoopla and Rightmove is around £99,000.
Rental Demand
Milton Keynes has a buoyant rental market. According to research by VeriSmart Milton Keynes is one of the top ten most in-demand locations for rental property in the UK – well ahead of London which was ranked at 53.
According to Zoopla, Milton Keynes landlords can earn £1,129 a month rent on average.
If you're thinking of investing in a house in multiple occupation, more information about HMO licensing can be sought from the local authority.
Milton Keynes Council operates an Article 4 direction regarding HMOs across the whole of their council area, except the wards of Hanslope Park, Olney, Sherington and Danesborough. This means planning permission is needed for a new HMO. For more information on Article 4 Directions, generally, see here.

Investment in the Milton Keynes Area
Here's our guide to the different areas of Milton Keynes for property investors. It's based on the parishes of Milton Keynes and the districts or estates within them.
Bletchley and Fenny Stratford
Population: 15,300
Average House Price: £271,600
Located south of CMK this area includes Central Bletchley, Denbigh North, Denbigh West, Denbigh East, Brickfields, Water Eaton, Eaton Manor, Fenny Stratford and Mount Farm.
Yields here (MK2 postcode area) are around 4%.
Bradwell
Population: 9,600
Average House Price: £312,600
This area is based around the old village of Bradwell and also includes Heelands, Rooksley, Bradwell Common, Bradwell Abbey, Two Mile Ash, Wymbush, Kiln Farm and Hodge Lea.
Yields here (MK13) are around 4%.
Broughton
Population: 2,500
Average House Price: £386,000
Based around the original old village of Broughton and including Pineham this area has lots of green space and also good access to local amenities and the Milton Keynes Coachway coach station.
Yields here (MK10) are tight at 3%.
Campbell Park
Population: 16,400
Average House Price: £343,000
This district covers Fishermead, Oldbrook, Winterhill, Springfield, Woolstone, Willen, Willen Lake, Campbell Park and Newlands.
Yields here (MK6) are around 4%.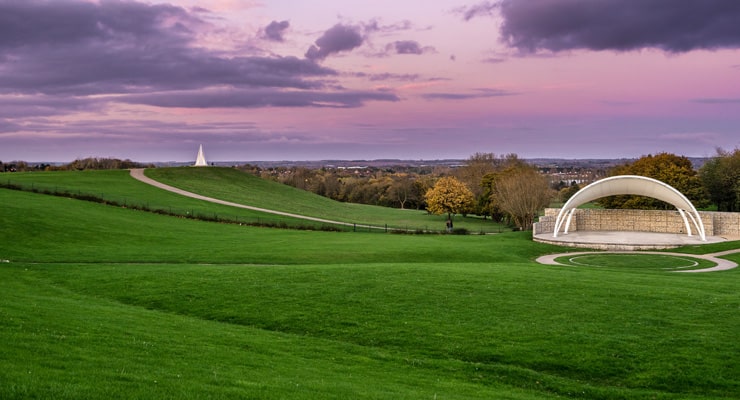 Central Milton Keynes
Population: 2,700
Average House Price: £263,700
Central Milton Keynes or CMK is the town centre. Although mainly consisting of shops and services there are also some residential properties.
It's Milton Keynes' best area for yields offering (based on MK9) with a strong 6%.
Great Linford
Population: 19,300
Average House Price: £286,100
Based around the original old village of Great Linford this area, to the north of the centre, includes Giffard Park, Blakelands, Bolbeck Park, Neath Hill, Pennylands, Tongwell, Conniburrow, Downs Barn and Downhead Park.
Yields here (MK14) are around 3%.
Kents Hill, Monkston and Brinklow
Population: 8,300
Average House Price: £263,700
This area, covering Kents Hill, Monkston, Brinklow and Kingston, includes commercial areas as well as housing. The Open University is also located here.
Yields here are 6% in MK9 but just 3% in MK10.
Loughton and Great Holm
Population: 8,300
Average House Price: £403,300
To the west of the centre, this area covers the old village of Loughton and Loughton Lodge, Great Holm and Knowhill. The MK National Bowl, where redevelopment is planned, is here.
MK5 offers good yields of about 5%.
Milton Keynes (Village)
Population: 5,600
Average House Price: £386,400
Milton Keynes Village also now covering Middleton, Atterbury, Brook Furlong, Fox Milne, Northfield and Oakgrove is the location of the original village after which the new town is named. It is a residential area and not the city centre as such.
Yields here (MK10) are around 3%.
New Bradwell
Population: 3,100
Average House Price: £308,900
Despite the name 'new' New Bradwell is an older area of Milton Keynes, with period (mostly Edwardian) housing.
Yields here (MK13) are around 4%.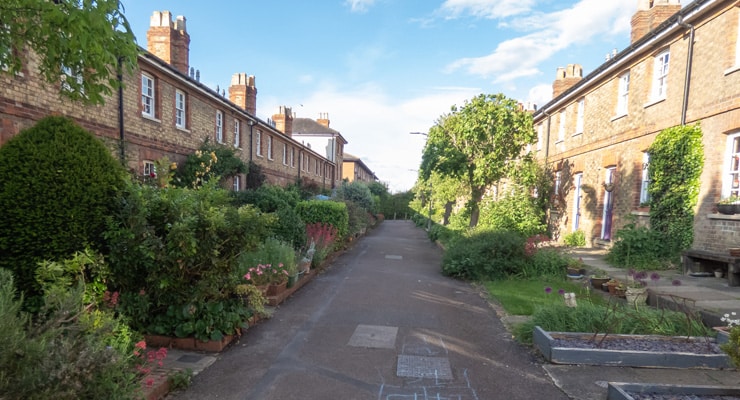 Old Woughton
Population: 6,500
Average House Price: £342,900
Old Woughton comprises Passmore, Woughton on the Green and Woughton Park.
Yields here (MK6) are around 4%.
Simpson
Population: 2,000
Average House Price: £342,900
One of the older parts of Milton Keynes, Simpson includes Ashland and West Ashland.
You can expect yields (MK6) of around 4%.
Stantonbury
Population: 10,000
Average House Price: £273,000
Stantonbury comprises Bancroft, Bancroft Park, Blue Bridge, Bradville, Linford Wood, Stantonbury Fields and Stantonbury Campus.
Yields here (MK14) are around 3%.
Stony Stratford
Population: 7,700
Average House Price: £329,400
Stony Stratford is a market town from which Milton Keynes was formed, including both old and new residential areas.
Yields here (MK11) are around 4%.
The Shenleys
Population: 25,800
Average House Price: £403,300
The Shenleys comprise Shenley Brook End, Shenley Church End, Shenley Lodge, Furzton, Emerson Valley, Tattenhoe, Kingsmead, Snelshall, Tattenhoe Park and Westcroft, Crownhill, Grange Farm, Hazeley, Medbourne, Oxley and Woodhill.
Yields here (MK5) are a strong 5%.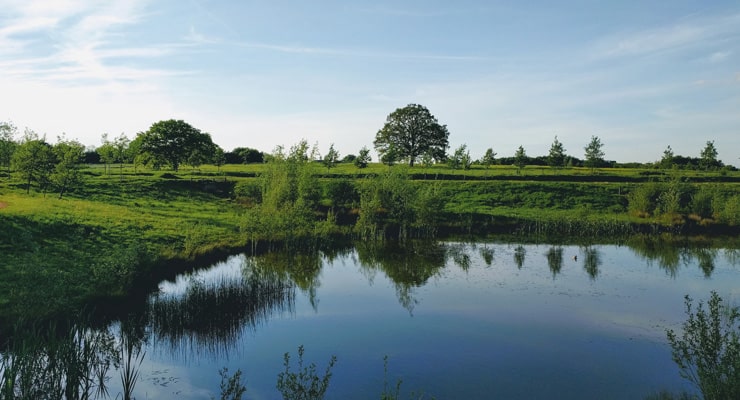 Walton
Population: 11,900
Average House Price: £343,800
Walton comprises villages, estates and commercial areas including Brown's Wood, Caldecotte, Old Farm Park, Tilbrook, Walnut Tree, Tower Gate, Walton, Walton Hall, Walton Park and Wavendon Gate.
Yields here (MK7) are 3%.
West Bletchley
Population: 22,200
Average House Price: £285,700
Covers the Old Bletchley, Far Bletchley and West Bletchley parts of the original old town of Bletchley and is famous for the historically important Bletchley Park code-breaking centre.
Yields here (MK3) are around 4%.
Wolverton and Greenheys
Population: 12,500
Average House Price: £256,600
To the west of the centre, this parish includes Greenleys, Hodge Lea, Stacey Bushes, Stonebridge, Wolverton, Old Wolverton, Wolverton Mill, Wolverton Mill South and Wolverton Mill East.
Yields here (MK12) are in the region of 4%.
Woughton
Population: 7,000
Average House Price: £342,900
Woughton is in south-central Milton Keynes covering: Beanhill, Bleak Hall, Coffee Hall, Eaglestone, Elfield Park, Leadenhall, Netherfield, Peartree Bridge, Redmoor and Tinkers Bridge.
Landlords here (MK6) can expect yields around 4%.