Areas of Reading: Buy-to-Let Property Investment Hotspots
One of Reading's claims to fame is that it is the largest place in the UK that is not actually a city. But that aside, Reading has everything else a big city could need including great amenities, great transport links and above all lots of national and international companies providing lots of well paid jobs. These are all things that make Reading a great location for property investors too.
Why Invest in Reading?
Reading itself has a population of approximately 230,000, although the wider Reading urban area has a population around 320,000.
Reading is part of Berkshire, also known as the Royal County of Berkshire (most notable, particularly in the West, for an extremely concentrated pattern of land ownership), and is the county town. It is also part of the area known as the Thames Valley and is located alongside the River Thames and River Kennet and is a town of impressive architecture and local attractions.
Reading has some of the best transport links in the country, making it a top location for major businesses to locate and for commuters. It is close by the M4 and Reading is one of the main towns along what is known as the M4 Corridor.
Reading railway station has frequent train services to London Paddington and London Waterloo, Oxford, south west England and further afield. When the new trans-London Elizabeth Line (Crossrail) service begins full operation central London will be within 50 minutes of Reading. The Elizabeth Line should make living here even more attractive to London commuters and could further boost the Reading property market.
Reading is just 25 miles from London Heathrow Airport. A new rail link from Reading direct to Heathrow Airport is being planned.
Reading was traditionally a light manufacturing centre, famous for brands such as Suttons Seeds and Huntley and Palmers biscuits. But in the last few decades Reading's economy has been totally transformed to become a centre for IT, telecoms, tech. and digital businesses. The Thames Valley area has also been called the Silicon Valley of the UK. These are the type of companies offering well paid jobs, meaning good news for the Reading property market and buy-to-let investors, here.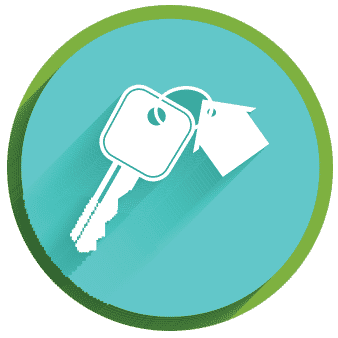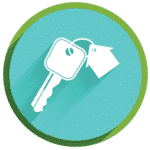 Access our selection of exclusive, high-yielding, off-market property deals and a personal consultant to guide you through your options.
The UK 2019 Digital Technology Census says that Reading is the UK's third largest digital technology city, with only London and Manchester being larger. Consultants EY has also said that Reading is the fastest growing 'city' in the country.
The area is also home to many large business parks where thousands of people work supporting a huge demand for Reading buy-to-lets. These include Arlington Park, Green Park, Reading International, Winnersh Triangle and Thames Valley Park where 7,000 people work. There is also the new Thames Valley Science Park at Shinfield where 5,000 people could eventually work.
Major global companies in the Reading area include HP, Microsoft, Oracle, Sanofi, Huawei, 3M and PwC. Other significant employers include Royal Berkshire Hospital, the University of Reading and The Oracle, a shopping, eating and leisure venue in the city centre which provides around 4,000 jobs.
Reading isn't all about business though. Something else for which Reading is known is the Reading Festival, said to be the world's oldest pop music festival.
Reading is a university town, so there could be opportunities for student property investors. The University of Reading has 14,000 students. It has campuses in Reading at London Road and Whiteknights southeast of the centre, as well as at Henley-on-Thames. Popular student areas include streets around the campuses such as Wokingham Road, Earley and also the town centre.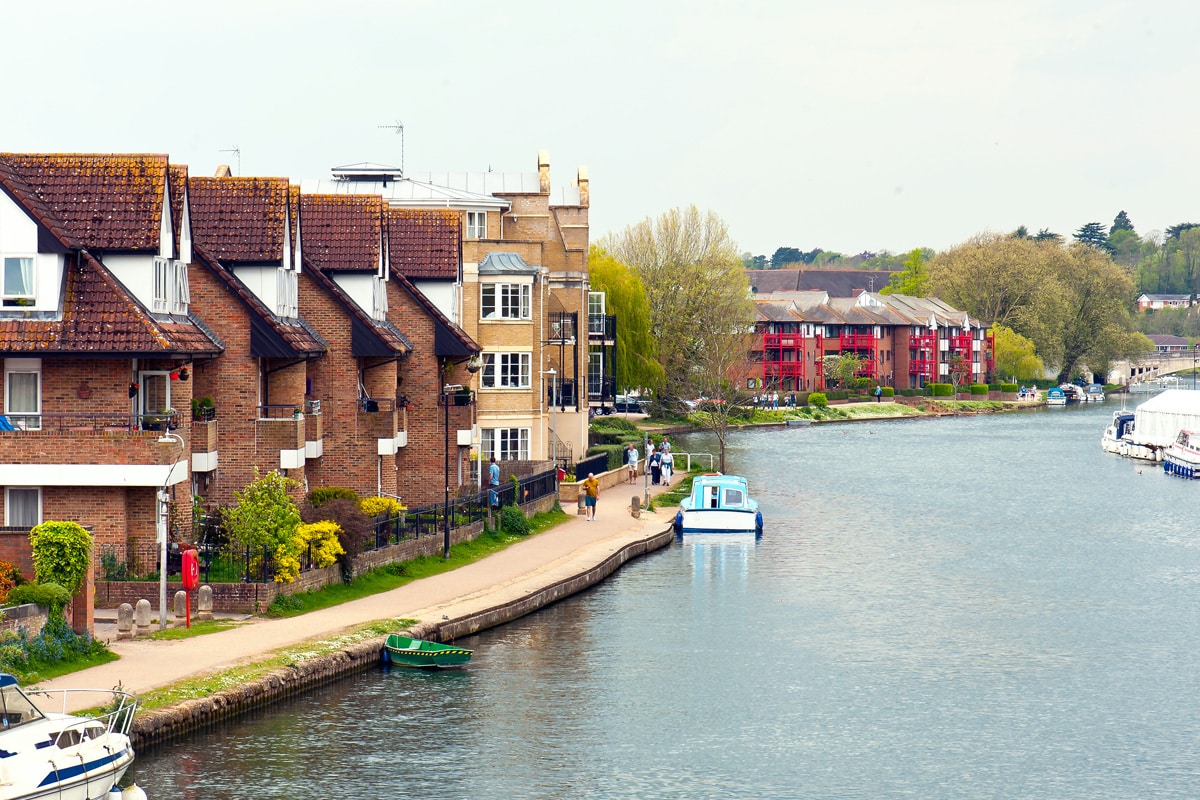 Property Values in Reading
Reading could offer property investment bargains, certainly compared to the rest of the region. HM Land Registry says that the average house price in Reading is currently £286,333. Although that's higher than many places in the UK, it's much cheaper than the wider South East region where the average house price is currently around £319,000 and nearby London where the average house price is around £479,000.
According to Rightmove and Zoopla the cheapest investment properties in Reading start at around £125,000.
Although past performance is not a reliable guide to future performance Reading property investors have done very well in the past. This report says that Reading house prices have risen by five times over the last 25 years, alone.
Rental Demand in Reading
Home.co.uk's Reading Market Rent Summary says that the average rent in Reading is currently £1,387 per month. Landlords in Reading can expect to earn an average £832 pcm for a one bed property, £1,130 pcm for a two bed property and £1,346 pcm for a three bed property. A four bed property in Reading will earn an average £1,695 pcm in rent and a five bed £2,162 pcm.
According to Liveyield, property letting yields in the Reading area are typically in the region of 4.6% - 4.9%.
If you are planning to invest in a HMO or shared housing in Reading more information from Reading Borough Council is available, here. Reading Borough Council has imposed an Article 4 direction removing permitted development rights for HMOs in parts of Reading, including those near the university. This means planning permission is needed to create a new HMO.
Although central Reading itself is covered by Reading Borough Council the town has spread out into other local authority areas including South Oxfordshire, West Berkshire and Wokingham. You can check which local authority covers any particular area, here.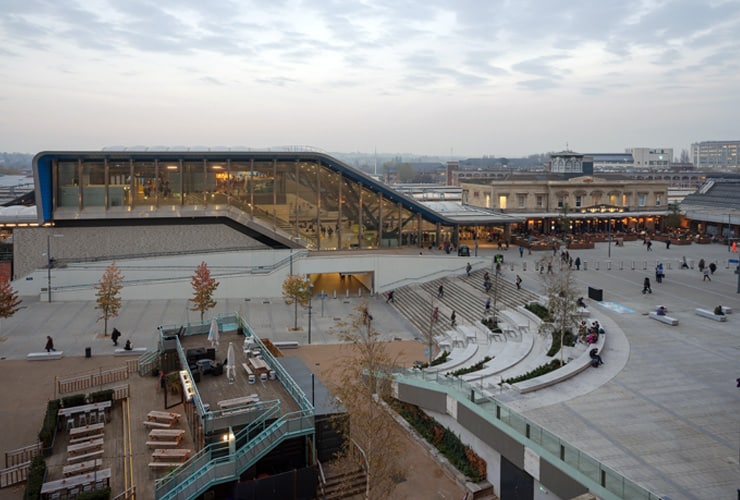 Reading Town Centre
Population: 28,300
Average House Price: £250,000 - £320,000
Reading town centre has become popular for city-style living in recent years. As well as those who want easy access to all the local amenities it appeals to London commuters who commute from Reading railway station and also students from the University of Reading. Investors here can choose from new build apartment blocks as well as older period properties including traditional terraces.
Lots of new residential developments are being planned for Reading town centre so this could be a big growth area for the Reading property market in future.
Yields in this area, based on the Reading RG1 postcode, are in the region of 4.6%.
East & South East Reading Suburbs
Population: 75,500
Average House Price: £330,000 - £420,000
East and south east Reading is broadly bounded by the River Thames, the A33 and the M4 motorway. The area offers good access to the M4 and A329(M) link, plus railway stations at Earley, Winnersh and Winnersh Triangle, for commuters and those working around the south east. The University of Reading campuses and the Royal Berkshire Hospital are also in this area.
Reading suburbs in this area include Woodley, Sandford, Earley, Lower Earley and Whitley. Woodley has its own shopping centre with a range of shops and other amenities. Winnersh has direct motorway access plus easy access to two train stations. Earley is one of the most popular Reading suburbs partly because of easy access to the large Thames Valley Business Park where many large employers are located.
The separate large village of Shinfield is also a popular Reading residential area while further out from Reading a whole new garden village is being developed at Arborfield Green.
Yields in this area, based generally on Reading RG2, RG5 and RG6 postcodes, are in the region of 4.3% - 4.9%.
West Reading Suburbs
Population: 65,400
Average House Price: £240,000 - £390,000
West Reading is the area along and between the A4 and A329. As well as good transport links with Reading and Reading West railway stations west Reading has good access to the town centre too.
West Reading suburbs include Calcot, Tilehurst and Southcote plus the nearby villages of Theale and Pangbourne. Tilehurst also has its own railway station with services into Reading taking 5 minutes, plus a 30 minute journey to Oxford and services to London.
West Reading offers a range of property types from old to new build and is, in Reading terms, a good value area although property prices rise with distance from the centre. Further out, Pangbourne has its own railway station and is a more expensive and upmarket area.
Yields in this area, based on Reading RG30 and RG31 postcodes, are in the region of 4.5%. In RG7 and RG8 further out yields are tighter so investors might expect 3.6%.
North Reading Suburbs
Population: 61,100
Average House Price: £350,00 - £550,000
North Reading, north of the River Thames, is largely a semi-rural suburban area on the fringe of the Chiltern Hills. It comprises a number of villages which have been absorbed into the Reading area as the town has grown. Although a very popular residential area, this area is not quite as well connected to transport links as the rest of the town.
North Reading areas include Caversham, Lower Caversham, Caversham Heights and Caversham Park Village, plus Emmer Green. Some of Reading's most expensive districts are here.
Yields in this area, based on the Reading RG4 postcode, are in the region of 4.5%.
About Our Data
Note: Population estimates are based on information provided by Localstats. Current average asking prices are taken from HM Land Registry data and Zoopla. Buy-to-let yields by postcode are taken from Liveyield.