Buying a House with Subsidence: Is It Always a Bad Idea?
If you are buying a house it is always a good idea to check if it has a history of subsidence. Here's some useful information about subsidence and whether buying a house with a history of subsidence is a bad idea or not.
What is Meant by Subsidence?
Subsidence is a problem where the ground on which a house is built sinks and affects the structure of the property. Subsidence is said to be one of the most common structural problems.
Settlement is a minor form of subsidence. A certain amount of settlement is considered perfectly normal especially with a newly built house, however.
Landslip is also a form of subsidence. Landslip is a situation where sloping land literally slips away. Heave is the reverse of subsidence. With heave, the ground rises up instead of subsiding.
Subsidence can be caused by one or several different issues. Subsidence can be caused by building faults, ground conditions, trees or plants which remove moisture from the ground, flooding or leaks which add moisture to the ground and – in ex-mining areas – mining subsidence.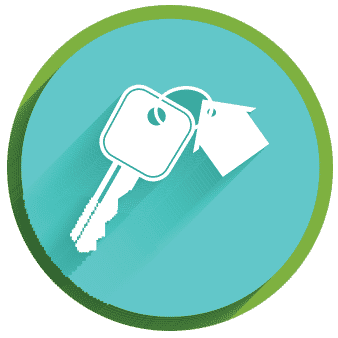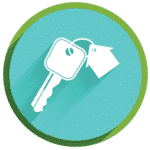 Access our selection of exclusive, high-yielding, off-market property deals and a personal consultant to guide you through your options.
The Different Types of Subsidence
There are broadly two different types of subsidence: current subsidence and historic subsidence.
Historic subsidence is when a house has suffered from subsidence many years ago and the subsidence has been dealt with or not reoccurred. This is a much less serious type of subsidence.
Current subsidence is when a house shows signs of subsidence and it is developing and worsening. This is also known as active subsidence. It is a more serious type of subsidence.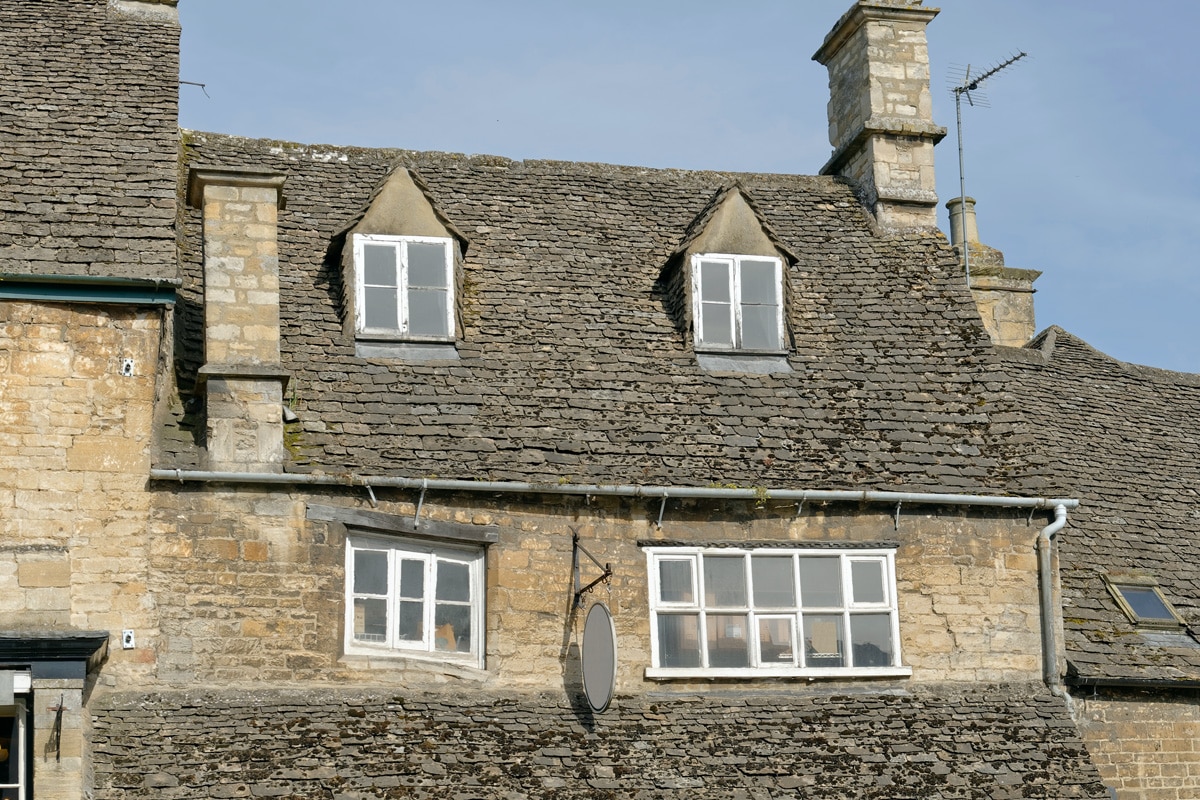 How Serious a Problem is a House With Subsidence?
Subsidence can potentially be a very serious problem.
Minor cases of subsidence may not be such a serious problem especially if they are properly diagnosed and professionally remedied.
Severe subsidence can be a very serious problem. Subsidence can lead to severe structural problems which can make a house uninhabitable. Severe subsidence can be dangerous and eventually lead to structural instability and collapse. Subsidence can make a house unmortgageable and so, perhaps, unsaleable.
Which Properties are Most Affected by Subsidence?
All kinds of properties can be affected by subsidence including both old and fairly new properties.
Properties built on certain types of soil are more likely to be affected by subsidence. Properties built on clay soils, often found in the south east of England, are particularly susceptible. Clay soils tend to expand in wet weather and contract in dry weather causing the land to subside. Properties built on silt, sand or gravel such as those close to the coast or rivers can also be liable to erosion and subsidence.
Properties in ex-mining areas such as the Midlands, Yorkshire, the north east and north west are also more liable to subsidence.
These subsidence risk area maps can help identify areas that are at more risk.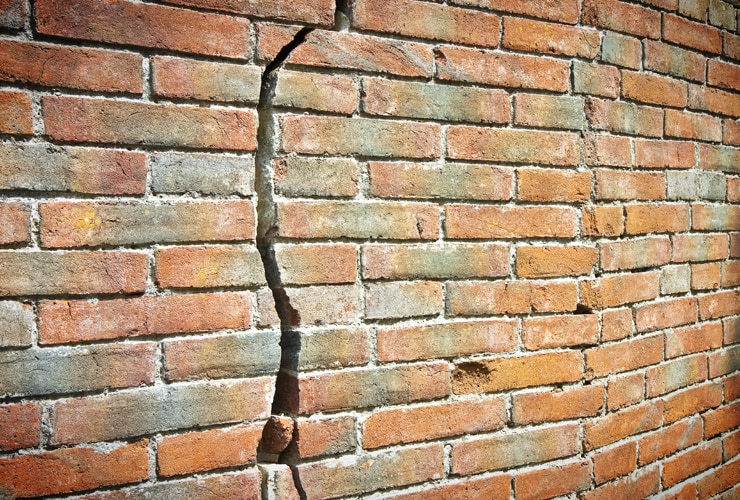 How to Tell if a House has Subsidence
It is very difficult to tell if a house you are thinking of buying has a subsidence problem, or how serious it might be – especially if you have no previous knowledge of the problem.
Often neither the house seller (or vendor) nor the estate agent will know that a house has subsidence. So it is sensible to make your own checks.
Common tell-tale signs of possible subsidence include interior and exterior cracks, doors and windows that do not fit properly and sloping or sagging floors. (These may be caused by other structural problems too, however.)
A crack over 3mm in width could be a sign of subsidence.
If you have a home survey or building survey carried out on a property you wish to buy the surveyor will normally check for signs of subsidence. If they find any signs of subsidence they will note this down on the survey report.
A home survey will most likely not reveal the full extent of the problem. The surveyor may recommend that you have a more extensive subsidence investigation survey carried out by a structural engineer or similar. A subsidence survey will determine the nature and extent of the subsidence, make recommendations for fixing it and repairing any damage that has been caused, and give an indication of the likely costs.
A structural engineer or surveyor may need to monitor the situation over a period of time before diagnosing subsidence.
Subsidence and Mortgages
If you want to buy a house that is suffering from subsidence you will not be able to get a mortgage if it is current or active and unresolved. Generally, only cash buyers are able to buy properties currently suffering from subsidence.
If you want to buy a house with subsidence where the subsidence is historic and has been properly rectified then it should be possible to get a mortgage in the normal way.
Is Subsidence Covered by Home Insurance?
Most standard home insurance policies or buildings insurance will not cover subsidence in a house that is currently suffering from it and where the subsidence was known about when the policy was taken out.
If you buy a house and it subsequently suffers from subsidence home insurance will cover the cost to some extent. Over 10,000 people made insurance claims for subsidence totalling £64 million in just three months last year.
However, home insurance will usually cover the cost of repairing the damage caused to the property by subsidence. Home insurance will not usually cover the cost of rectifying the subsidence itself.
Subsidence and the Cost of Home Insurance
Most home insurance policies will cover houses with historical subsidence if the subsidence has been dealt with and has not reoccurred for a number of years. Specialist insurance policies may also cover properties that have subsidence issues. Home insurance for a property which has been affected by subsidence is likely to cost more than a property that has no history of it, however. This is something that should be considered when buying a house with a history of subsidence.
Home insurance claims usually have a much higher excess than other claims. Subsidence claims often have an insurance excess of £1,000. So you may have to pay the first £1,000 of repairing the subsidence damage yourself.
How to Rectify Subsidence
Curing subsidence involves three separate steps: Firstly you will need to find out the cause of the subsidence. Secondly, you will need to fix the cause of the subsidence. Finally, you will need to repair the damage that has been caused by subsidence.
Fixing subsidence can involve work like removing trees or fixing leaks or broken drains. In severe cases, a house affected by subsidence may need underpinning of its foundations, however.
Underpinning is a process where the ground beneath part or all of the foundations of a building is removed and strengthened with concrete. Other methods of fixing a subsiding property include using piling, tie rods and resin injection.
Fixing subsidence can be expensive, although the actual cost will depend on the extent of the underpinning required.
Can you fix subsidence yourself? Diagnosing and rectifying subsidence is not usually a DIY job. You will need expert help to diagnose the subsidence and repair it.
Selling a House with Subsidence
One key issue when buying a house with subsidence is that you may want to sell a house with subsidence at some point in the future. It is unlikely that buyers will be able to get a mortgage to buy your house if it has current subsidence and so you will only be able to sell it to cash buyers. This will mean the market is much smaller, it is likely to take longer to get a sale, and the market value will be less.
Alternative ways to sell a house with subsidence include selling it at auction or selling it to a house-buying service.
So, Is Buying a House with a History of Subsidence a Good Idea?
Buying a house with subsidence is almost certainly a bad idea if you do not know the extent of the subsidence and what needs to be done to rectify it, together with the cost.
But can it ever be a good idea to buy a subsidence-affected property?
Bear in mind that houses with subsidence usually sell for much less than their usual market value because of this. Yet subsidence is not necessarily prohibitively expensive to fix. Once repaired a house with subsidence can be mortgageable and be worth full market value. So there may be an opportunity to buy a house with subsidence, fix the subsidence at a reasonable cost, and actually make a profit on the house.
Questions You Need to Ask Before Buying
How bad is the subsidence? Take expert advice on this.
What work is needed to properly fix the subsidence? Again take expert advice on the most suitable way of fixing the problem.
What will fixing the subsidence and repairing the damage it has caused cost? It is advisable to obtain several quotes.
What will fixing the subsidence and repairing the damage it has caused cost? It is advisable to obtain several quotes.
Will the cost of the house plus the cost of fixing the subsidence be substantially less than buying a similar house that is subsidence-free?
Will you be able to mortgage the house, if you want or need to, and when? Will you be able to get home insurance once the subsidence is fixed?
Will you be able to sell the house easily should you need to once the subsidence problem is resolved?
In some cases, if you know exactly what is involved and what the costs will be there is an argument for saying that it can be a good move to buy a house with subsidence.