UPRNs (Unique Property Reference Numbers) | Revolutionising Data
UPRNs or Unique Property Reference Numbers have the potential to revolutionise property. UPRNs could change the way we buy, sell, rent, let, invest and work with property. Here we will look at what UPRNs are and what they can be used for.
An Introduction to UPRNs
Today we live in a world that is full of data and is increasingly data-driven. There are many uses for data. To name just a couple, data can help us understand how things work better, and make better choices and decisions.
Property or real estate in particular generates huge amounts of data. This includes data on prices, rents, yields, taxation, maintenance costs, energy performance and much else. These types of data can help us understand things such as valuations, price trends and returns on, say, development or buy to let. Data linked to property and its location is often referred to as geospatial data.
One issue with data is that the more data you have the more difficult it becomes to understand and use, and the greater the risk there is of error. Making really effective use of data calls for a way of indexing it and linking it together accurately.
There are already some well-established ways of linking data with a particular property. For example grid references and postcodes. They often have shortcomings though. For example, grid references and postcodes can apply to several properties within one location. UPRNs on the other hand have the potential to overcome the shortcomings of existing methods by enabling property data to be accurately indexed, linked together and used.
UPRNs have been in existence for many years. It is only within the last few years that the scope for using UPRNs has been more widely understood, however.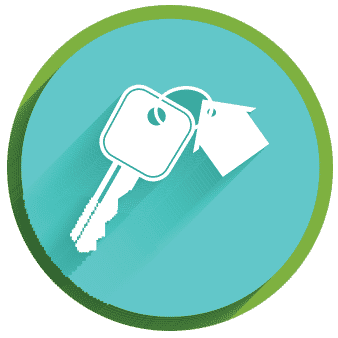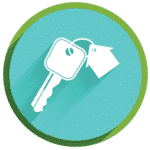 Access our selection of exclusive, high-yielding, off-market property deals and a personal consultant to guide you through your options.
What a Unique Property Reference Number Is
In simple terms, a UPRN or Unique Property Reference Number is a kind of identifier and one that is used specifically for property. A UPRN is a unique numeric identifier for every address in Great Britain. A UPRN is also a kind of geocode.
Important differences between a UPRN and other forms of property identifier are that UPRNs are attached to a single piece of property. They can be attached to a property that does not have a conventional street address as well as that which does. So they can be attached equally to a house, or a flat within a block, or a piece of property that is not conventionally regarded as having an address such as an electricity substation. Also, very significantly, a UPRN stays the same throughout a property's lifespan.
A UPRN can be up to 12 digits in length.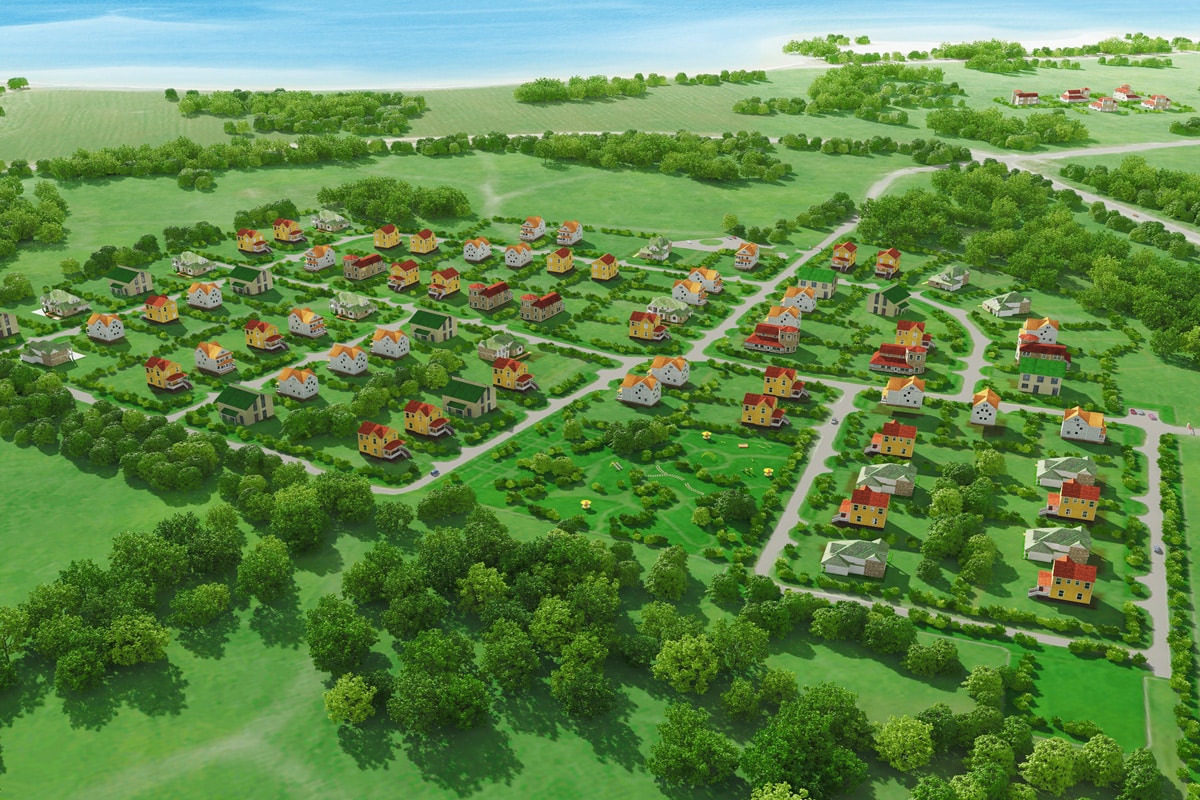 Where do UPRNs Come From?
The UPRN was originally devised by Ordnance Survey over 20 years ago. The system has evolved and has been refined since.
The Geospatial Commission was established in 2018. It is an independent, expert committee responsible for setting the UK's geospatial strategy and co-ordinating public sector geospatial activity.
GeoPlace started work in 2011. GeoPlace sets the guidance for and collects the data needed to create a single, definitive address database known as the National Address Gazetteer. This followed the then Secretary of State for Communities and Local Government's call for a standard index of addresses to bring together existing creators and suppliers of addressing data to one central place.
Both Ordnance Survey and local authorities can allocate UPRNs within the specifications set down by GeoPlace.
Originally the access to and use of UPRNs was limited to a small number of organisations with special software and the appropriate licences. Now UPRNs are available and able to be used by anyone under the official OGL or Open Government Licence for public sector information.
The Importance of UPRNs
The UPRN is a really important development in how property data can be collected, published, linked, retrieved and used. They are considered to be a key tool that will allow property data transformation.
UPRNs are a granular form of data. They allow the collection and analysis of data on a highly specific level.
UPRNs allow users to accurately collate, validate, share and collaborate using data from different databases all based on a single common identifier. Every organisation that uses them can be sure they are talking about the same property.
UPRNs make it possible to check, correct and remove errors and inaccuracies from property information. For example, they can be used to deduplicate data.
UPRNs do not need the addition of personal data (such as a name) to make them usable.
How a UPRN Differs from a USRN
USRNs have a relationship to UPRNs but are not the same. A USRN is a Unique Street Reference Number.
A USRN is a unique identifier for every street across Great Britain. They were primarily created as a tool to coordinate streetworks.
The USRNs for England and Wales exist within the National Street Gazetteer which is the most authoritative source of information about streets and compiles data from the Local Street Gazetteers of 174 local authorities. Similar systems exist for Scotland and Northern Ireland.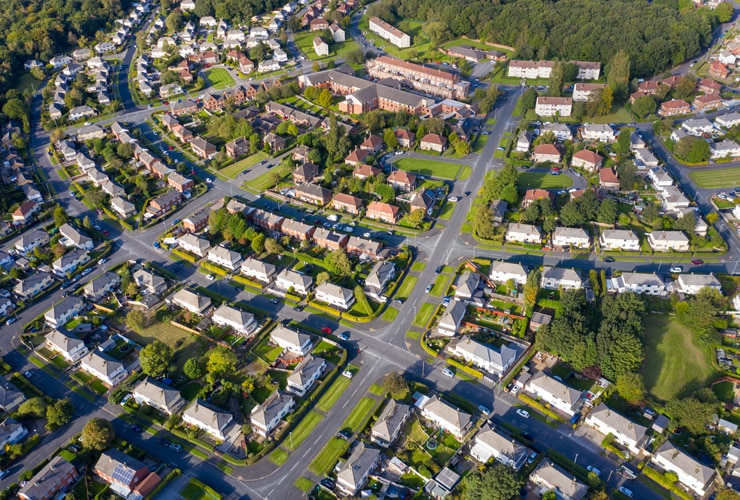 How UPRNs Are (Or Could Be) Used
The Government has said that official systems, services and applications that store or publish data sets containing property and street information must use the UPRN and USRN identifiers. Data in this form is already used by the national government and local authorities and the organisations that work or liaise with them, such as utility companies.
The scope within the property industry for using a system that can accurately collect and collate data related to a property is absolutely massive, however. Here are just a few of the possibilities:
They can be used by utility providers, construction and property maintenance services to identify properties and keep records of work requested, in progress, completed, of costs involved and to improve customer service. They are used by broadband providers for example.
They can be used to maintain and collate statistics related to an area. For example socioeconomic or census information.
They can be used to maintain and collate records relating to flood risk, subsidence risk, and any other environmental factors.
They can be used to collate information on taxes payable and paid, on benefits or grants payable and received, and help to identify eligibility or fraud.
They can be used in conjunction with planning applications and building control applications, and in maintaining records of them and enforcement.
They can be used to assess applications for property insurance, compile quotes, process and keep records of claims.
They can be used to process mortgage applications and maintain mortgage records.
They can be used to maintain records of energy efficiency including relating to EPCs or Energy Performance Certificates.
They can be used in the property buying and selling process. They can be used in the process of listing properties for sale on online sites. For example, Zoopla utilises the UPRN identifier. They can be used in conveyancing. This might be as well as or instead of title numbers.
They can be used in property licensing regimes, in administering the schemes, checking compliance and enforcement. For example, where a property needs an HMO licence or a selective licence if it is to be let, and gas and electrical safety certificates.
They can be used in maintaining records of property selling prices and in compiling price valuations.
They can be used in maintaining records of rental values and in rental value valuations.
They can be used in analysing and assessing the investment prospects of a property in terms of letting yields, capital appreciation and development potential.
They can be used in the ownership and management of property portfolios. For example, they can be used to manage property and building maintenance, monitor costs, maintain compliance with licensing and legal requirements, manage tenancies and handle disposals.
A UPRN can be used for handling data relating to any or all of these uses.
It is likely that as UPRNs and USRNs become more widely known about and used and systems and tools for utilising them become more developed even more uses for them will become apparent.
What are the Possible Benefits of UPRNs?
The benefits of the use of a UPRN derive from being able to accurately identify a piece of property and being able to link together data from what are currently very disparate pieces of data from multiple databases.
The benefits of this include being able to make use of more data and more useful data, better data quality and a better understanding of the data that is available.
The practical benefits of a UPRN are that all aspects of dealing with and working with property should be faster, cheaper, more efficient and, in a commercial setting, more profitable.
How to Find a Unique Property Reference Number
If you wish to find the UPRN for a property or trace a property from a UPRN and locate it on a map then one way to do this is using FindMyAddress.
The FindMyAddress data is created and maintained by local authorities, collected and managed centrally by GeoPlace and published by Ordnance Survey as AddressBase.
FindMyAddress is for personal, non-commercial use. You can perform up to 30 searches every day for free. Commercial products are available for commercial users and for higher search volumes.