Selective Licensing Schemes: A Quick Guide for Landlords and Investors

by Property Investments UK

The Property Investments UK editorial team have been researching and writing about the UK's property market for more than a decade.
Selective licensing schemes are a type of property licensing scheme you need to know about if you own buy-to-let property in some areas. Here's everything you need to know about selective licensing schemes.
What Are Selective Licensing Schemes?
In most parts of England, you do not need a licence to be a landlord and let out your property. Assuming, that is, it is not a house in multiple occupation or HMO. You can just let out your property without any kind of licence.
The exception to this rule is if a property is located in what is known as a selective licensing area. In selective licensing areas, all properties which are rented out need a licence. This applies whether they are houses or flats and no matter how many or few tenants live there.
The reasons for introducing selective licensing
In general, selective licensing schemes are introduced by local authorities in order to tackle problems they have identified in the private rented sector or PRS in their area.
The reasons why selective licensing schemes are introduced can include that the area is one which is experiencing low housing demand, perhaps because people are reluctant to move there, or that it is likely to become such an area. It can be because the area has a significant and persistent problem with anti-social behaviour (ASB). Councils can propose selective licensing schemes if the area has high levels of deprivation, high levels of crime or high levels of migration.
Local councils can also propose introducing a selective licensing scheme if they believe the area has what is known as poor property conditions. Poor property conditions are the main reason local councils put forward as to why a selective licensing scheme is needed in an area.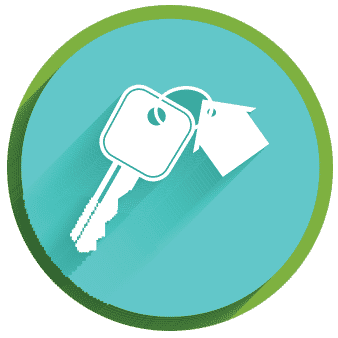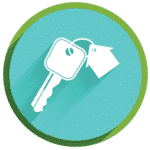 Access our selection of exclusive, high-yielding, off-market property deals and a personal consultant to guide you through your options.
How Selective Licensing Schemes are Introduced
Whether or not selective landlord licences are needed in a particular area depends on the relevant local authority. Local councils have the legal power to introduce selective licensing schemes in their area under Section 80 of the Housing Act 2004.
Before introducing selective licensing councils must consult with local residents including landlords. They must be able to show that a selective licensing scheme is justified under the relevant legislation and that it is part of a plan that will lead to an improvement in the housing conditions in that area.
Where a proposed selective licensing scheme covers more than 20% of the properties in an area the council will need individual permission from the Secretary of State to introduce it. This is not always granted.
Once introduced, selective licensing schemes last for up to five years and landlords only have a limited grace period in which to apply for one. After five years they may be renewed for a further period or they may lapse. If a selective licensing scheme lapses a licence is no longer needed to let property in that area.
Does My Rental Property Need a Licence?
It is important to check if a property is in a selective licence area before buying a buy-to-let in that area. The local council for the area concerned will be able to tell you.
You can find out which local authority covers an area here.
Selective licensing schemes can potentially cover all of a council area but, usually, they only cover part of a town or city. The local council will have a map or list of streets which are subject to selective licensing.
A selective licence is not needed where a landlord lives in the property and has lodgers.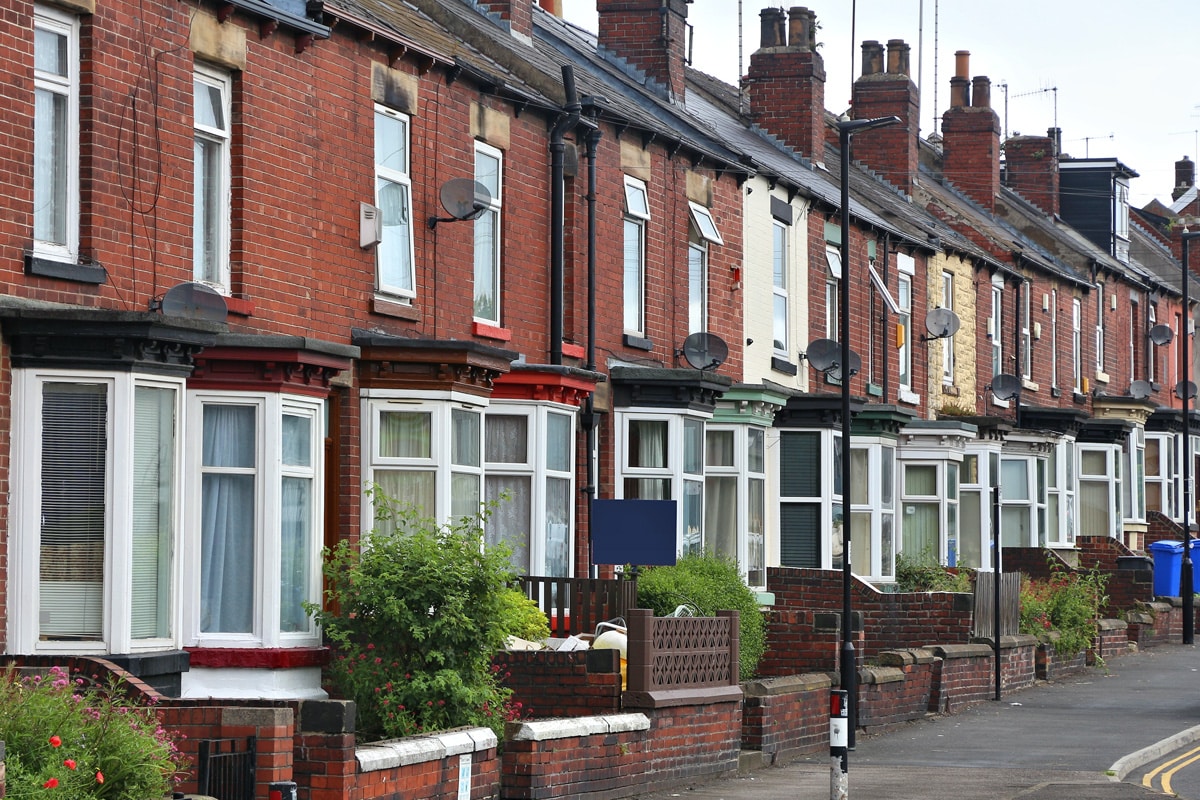 Which Towns and Cities have Selective Licensing?
Selective licensing schemes are relatively rare. Only about 20% of council areas in England have one.
Places which have selective licensing at the time of writing include (but are not limited to) parts of Birmingham, Blackpool, Bristol, Doncaster, Leeds, Leicester, Liverpool, Luton, Manchester, Middlesbrough, Newcastle upon Tyne, Nottingham, Oxford, Rotherham, Sefton, Slough and Wirral.
Which London Boroughs have Selective Licensing?
London boroughs which have selective licensing at the time of writing include (but are not limited to) Barking & Dagenham, Bexley, Brent, Ealing, Hackney, Hammersmith & Fulham, Harrow, Islington, Newham, Redbridge, Southwark, Tower Hamlets and Waltham Forest.
As new selective licensing schemes are being proposed (and can lapse) all the time it is very important to check the latest situation before buying to let in an area.
The Mayor of London's website has a licence checker where you can check what licensing schemes operate in any of the London boroughs.
Does my HMO need a Licence?
Large HMOs (HMOs occupied by five or more people who form more than one household) do not need a selective licence. Instead, they need an HMO licence.
Smaller HMOs do not usually need a licence unless they are in an additional licensing area. You will need a selective licence for a small HMO if it is in a selective licensing area.
Properties Which do not Need a Selective Licence
Some rented properties are exempt from selective licensing even if they are in a selective licensing area. These include properties owned by local housing authorities and certain public bodies, business tenancies, agricultural holdings and holiday lets. Properties that are let out to family members are also exempt.
The Costs Involved
Licensing fees are set by the relevant local authority. There may be a two-part fee made up of an application fee plus a fee for issuing the selective licence.
A selective licence will cost from around £600 to £800 per property on average, but it varies according to the area. There are usually discounts where a licence holder owns several properties or if they are members of a local landlord accreditation scheme.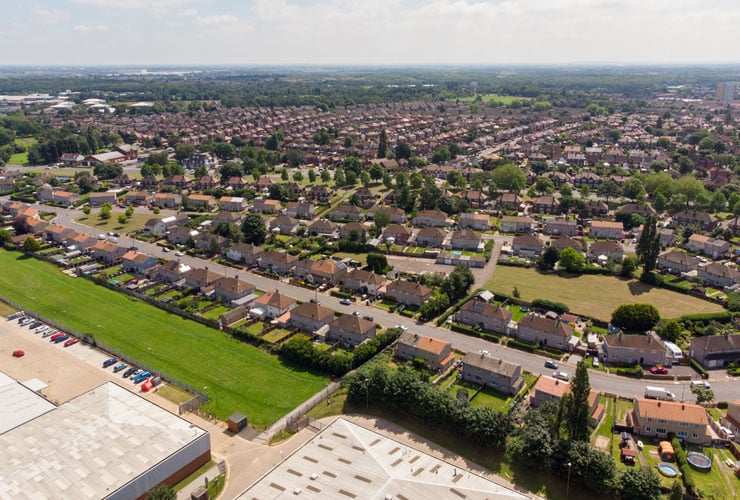 How and Where to Apply
A selective landlord licence is required by the person who controls and manages the property. This will usually be the landlord but it may be the managing agent. A company may also be the selective licence holder in many cases.
Selective licences are not transferable. A landlord buying a property in a selective licensing area will need their own licence even if the current landlord already has one.
Selective licences are obtained by applying to the local authority for the relevant area. You can usually apply either online or using a paper form.
To obtain a selective licence an applicant will need to be what is called a fit and proper person. This includes having no serious criminal convictions, including convictions relating to renting property.
To obtain a selective licence a property will need to comply with certain standards. These include having the necessary gas and electrical safety certificates, and smoke and carbon monoxide alarms that all rental property requires.
Applicants for selective licences must also have a house management plan. They must have arrangements for dealing with matters such as repairs and maintenance, rubbish disposal, tenancy management and issues connected with anti-social behaviour.
Properties subject to selective licensing must meet certain room size and amenity standards.
The relevant local council can provide details of selective licensing standards in their area.
Fines and Penalties for Non-Compliance
Where a selective licensing scheme is in operation the local authority may inspect a rental property either before a licence is issued or subsequently. They may also make checks to identify properties which require a selective licence but which do not have one.
There can be severe penalties for not having a selective licence in an area where one is required, or for not maintaining the required property standards. These can include a civil penalty from the council of up to £30,000 or an unlimited fine following prosecution in court. A rent repayment order may be made and landlords can be subject to a banning order.
Is it a Good Idea to buy Rental Property in a Selective Licensing Area?
Landlords often ask whether they should buy property in a selective licensing area or avoid these areas.
Buying to let in a selective licensing area is likely to be more complex, take more time and be more expensive than operating in an area where a licence is not required.
By definition, selective licensing is usually introduced to tackle problem housing areas. So landlords in these areas may find they have more problems to deal with, including problems with crime and anti-social behaviour and problem tenants in their property or neighbouring properties.
However, there can be some possible advantages. Selective licensing areas are very often found in areas with very cheap property. So, good letting yields can often be found in these areas. It is also suggested by most local authorities that the operation of a selective licensing scheme helps to improve the housing stock and the property market in that area. So landlords in these areas may benefit in the longer term.
Landlord Licensing in Northern Ireland, Scotland and Wales
Selective licensing only applies in England. Northern Ireland, Scotland and Wales have different property or landlord licensing systems.