Areas of Wells: Buy-to-Let Property Investment Hotspots
You may well ask, well why invest in Wells? Well, the answer is simple: Wells is an attractive small city that is well regarded and very sought after as a place to live. So it may be better to ask, well why wouldn't you buy to let in a place like Wells?
Why Invest in Wells?
Wells is a cathedral city and is located in Somerset around 21 miles to the south of Bristol. Wells has a population of around 12,000 making it one of the smallest cities in England by population.
Wells is located in a very rural area. It is close to the Mendip Hills and the Mendip Hills Area of Outstanding National Beauty (AONB).
Wells has a long history dating back to before Roman times. Wells was named after three wells that were discovered in the area. The city is known for its historic and religious importance and its architecture and particularly for Wells Cathedral, the seat of the Bishop of Bath and Wells.
Wells and the surrounding area is a popular tourist spot in the season. Places to visit as well as Wells Cathedral include the Bishop's Palace, Vicar's Close medieval street and Wells Museum. Nearby are Wookey Hole caves and Cheddar Gorge. Wells is well placed for visiting Bath and the Dorset coast too.
Wells has a range of national and local shops. It is well known for its local pubs and eateries and particularly known for its local festivals including the Wells Festival of Film, Wells Food Festival, Wells Comedy Festival and the Wells Festival of Literature. The world-famous Glastonbury Festival is held a few miles away at Pilton.
Wells has been used as a set for a number of films and TV productions. It is also known as the location of Sandford in the film Hot Fuzz.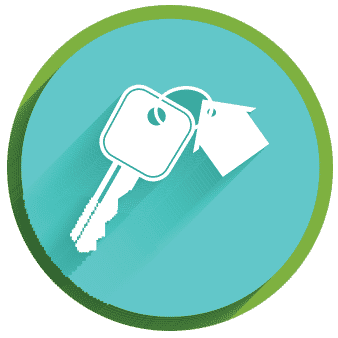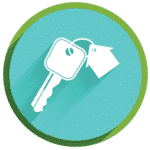 Access our selection of exclusive, high-yielding, off-market property deals and a personal consultant to guide you through your options.
Wells is in a rural backwater location but it is within convenient travel and commuting distance to Bristol and Bath and other local towns. The M5 motorway is around 23 miles away. The nearest railway station is at Castle Cary around 9 miles away. Castle Cary has services to Bath, Bristol, Exeter, Weymouth, London and elsewhere. The train to London Paddington takes around 90 minutes making Wells a good location for those who need to travel to London frequently. Bristol Airport is just 12 miles from Wells.
Wells is particularly attractive to families as a result of its schools. Schools in Wells include The Blue School and Wells Cathedral School, an independent specialist music school.
The economy of Wells is based mainly based around its religious importance, education, tourism, small business and agriculture.
Wells is within the Mendip District Council area although some services are provided by Somerset Council.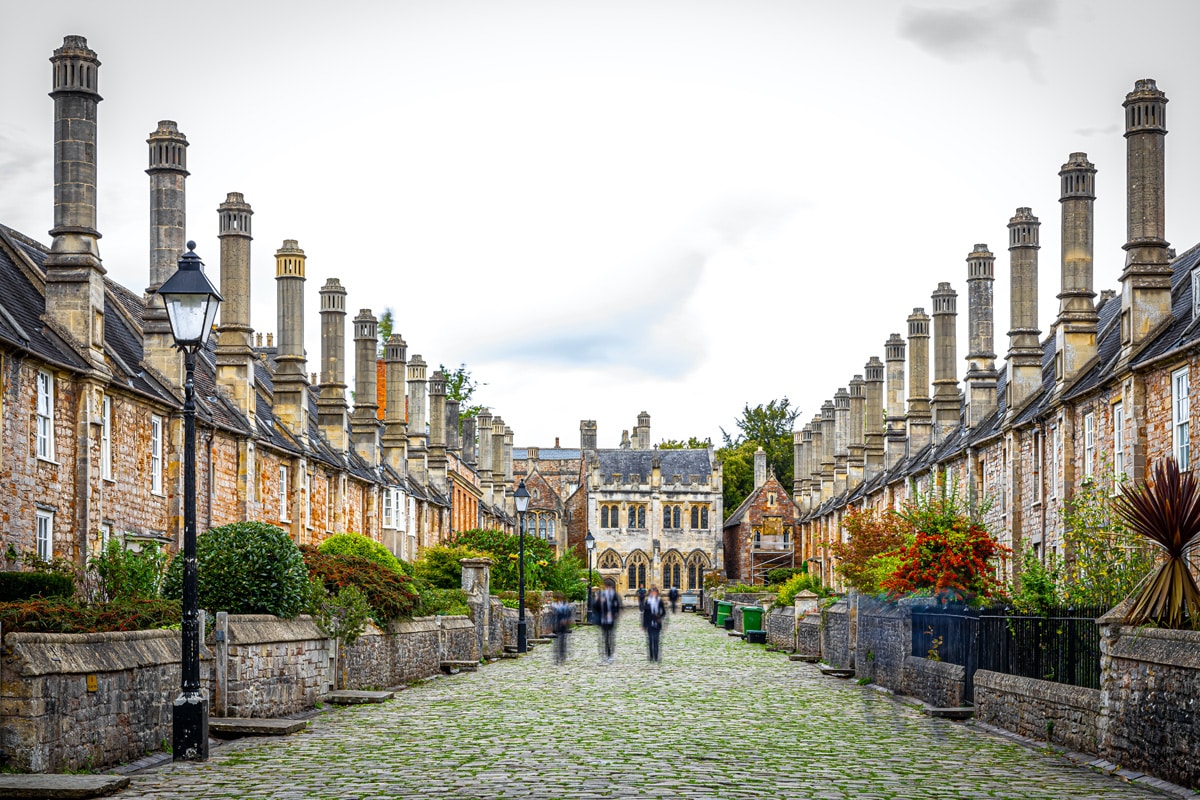 Property Values in Wells
Mendip, of which Wells is a part, has property prices that are slightly above the national average for England.
The average price across Mendip is currently around £284,433 according to HM Land Registry data. Property prices in Mendip have risen by 9.3% over the last year according to their figures.
According to Zoopla estimates, the average asking price for a property in Wells itself is higher than the Mendip average house price at £349,286.
However, it is still possible to find good value buy to let property in Wells. Zoopla listings also show that it is possible to buy an investment property in Wells for around £88,000.
Rental Demand in Wells
Wells has a small rental market. It mainly offers opportunities to buy, to let to local residents. Locals who are unable to afford Wells' high house prices are likely to look to the rental market instead.
Wells is also popular with downsizers, often early retired people looking for somewhere smaller and quieter to live. Property investors might also consider the holiday accommodation market too.
As to rents that investors here might be able to ask, Home.co.uk's Wells Market Rent Summary says that the average rent in Wells is currently £1,196 per month. It says landlords in Wells might expect to earn an average of £525 PCM for a one-bed property, £750 PCM for a two-bed property and £1,182 PCM for a three-bed property. A larger five-bed property might rent at £2,000 PCM according to the figures.
Local letting agents are likely to be able to give accurate estimates of likely achievable rent.
On yields, Wells itself is mostly covered by the Bath BA5 postcode area. Research on property.xyz suggests that the average long term gross rental yield in this area is 3.2%.
Investors can find letting yields for any area of the country using property xyz.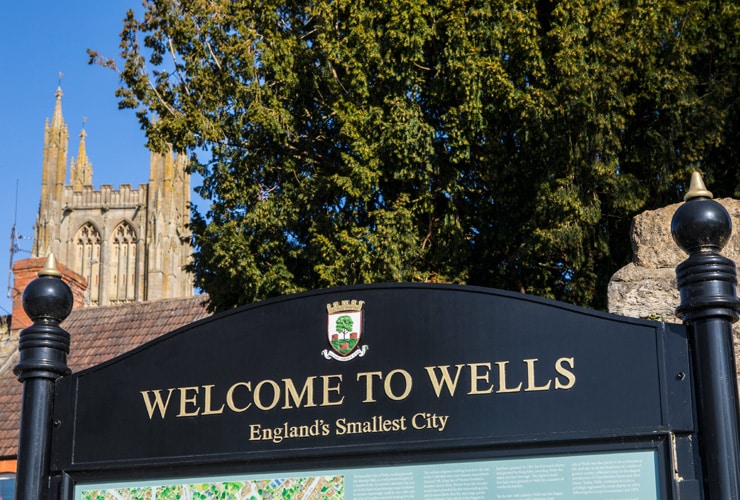 Property Investment in Wells
Population: 12,000
Average House Price: £349,286
Wells has a fairly small property market but house types range from property dating back to medieval times right up to contemporary new builds.
Wells city centre and the area around it offers property types including terraced houses, cottages, flats over shops and period houses. This area is one of the most popular parts of the city, with old cottages and period houses particularly sought after, and is a higher-priced area.
Areas to the north and east of Wells city centre, along New Street, St. Thomas Street and Bath Road towards Woodbury are also popular and traditional residential areas. They offer cottages and sought after period houses and, further out, some new build properties.
Areas to the south and west of Wells city centre, along Burcott Road, Portway and Glastonbury Road are mainly newer areas of the city with houses from the post-war period to the present day. Property types include detached and semi-detached houses and bungalows and are mainly family-sized properties with gardens. These areas offer some good value property compared to Wells overall.
Property investors who are considering investing in Wells might consider property investments in the surrounding Somerset towns and villages too. Nearby villages and small towns include Glastonbury, Shepton Mallet, Street and Wedmore.
About Our Data
Note: Population estimates are based on information provided by Localstats. Current average asking prices are taken from HM Land Registry data and Zoopla. Buy-to-let yields by postcode are taken from Property.xyz.