Areas of Worcester: Buy-to-Let Property Investment Hotspots
Worcester is the city that is famous worldwide for, of all things, its sauce! One thing that Worcester isn't quite so famous for, but deserves to be, is its good value property prices. Here we'll look at buy-to-let investments in Worcester.
Why Invest in Worcester?
The City of Worcester is in Worcestershire, of which it is the county town. Worcester is located on the banks of the River Severn and has a population of around 93,000.
Worcester is a historic city with connections to the English Civil War as is also known for its religious significance. The history of Worcester Cathedral is said to be the history of England.
Worcester is known to many people who come from the area as 'The Woo'.
Sights in Worcester include Worcester Cathedral plus the Museum of Royal Worcester, The Commandery and Worcester City Museum & Art Gallery. Worcester is also well placed for visitors to Great Malvern and the Malvern Hills.
Worcester is well connected for travel to Birmingham and the West Midlands, South Wales and the South West. That makes Worcester a popular place to live for those who need to commute and travel around the region.
Worcester is right on junction 6 and junction 7 of the M5. Worcester has three train stations Worcester Foregate Street and Worcester Shrub Hill in the city centre and a new station at Worcester Parkway to the south-east of the city itself. There are rail services to Hereford, Kidderminster, Bromsgrove, Birmingham, Bristol and the south-west, Oxford and London.
Worcester is the main commercial and industrial city for the area and the main types of employment, according to the local authority, are in energy and water, manufacturing, construction, distribution, hotels and restaurants, transport and communications, financial services, public administration, education and health.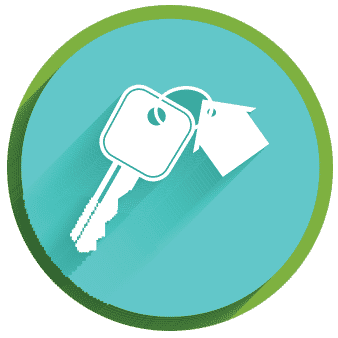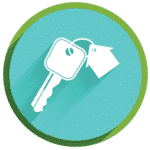 Access our selection of exclusive, high-yielding, off-market property deals and a personal consultant to guide you through your options.
Worcester is connected with some famous and long established brands including Lea and Perrins Worcestershire Sauce, Worcester Porcelain and Worcester Bosch boilers. Worcestershire Sauce was invented in 1837 and is still made in the city. Well known companies based in Worcester also include Yamazuki Mazak, Bosch Thermotechnology, BBC Hereford & Worcester, Npower, Gtech and Air Products Cryoease.
The city is surrounded by a number of business parks providing many jobs. The Warndon industrial area is one of the largest in the region.
The Worcestershire Royal Hospital is a large regional hospital serving a population of 550,000 and is a major employer in Worcester.
Worcester is the main retail and service centre for this part of the country. Worcester has lots of independent shops, national chains and shopping centres including the Crowngate shopping centre, Cathedral Square and Reindeer Court.
Worcester is a university city so can offer opportunities for student property investors. The University of Worcester has around 10,000 students ad has several campuses – St John's Campus, City Campus, Severn Campus and Lakeside Campus.
Popular student accommodation areas in Worcester include any areas with easy access to the university, but especially Arboretum, Barbourne, the city centre, Dines Green, Henwick, Lowesmoor, Northwick and Ronkswood.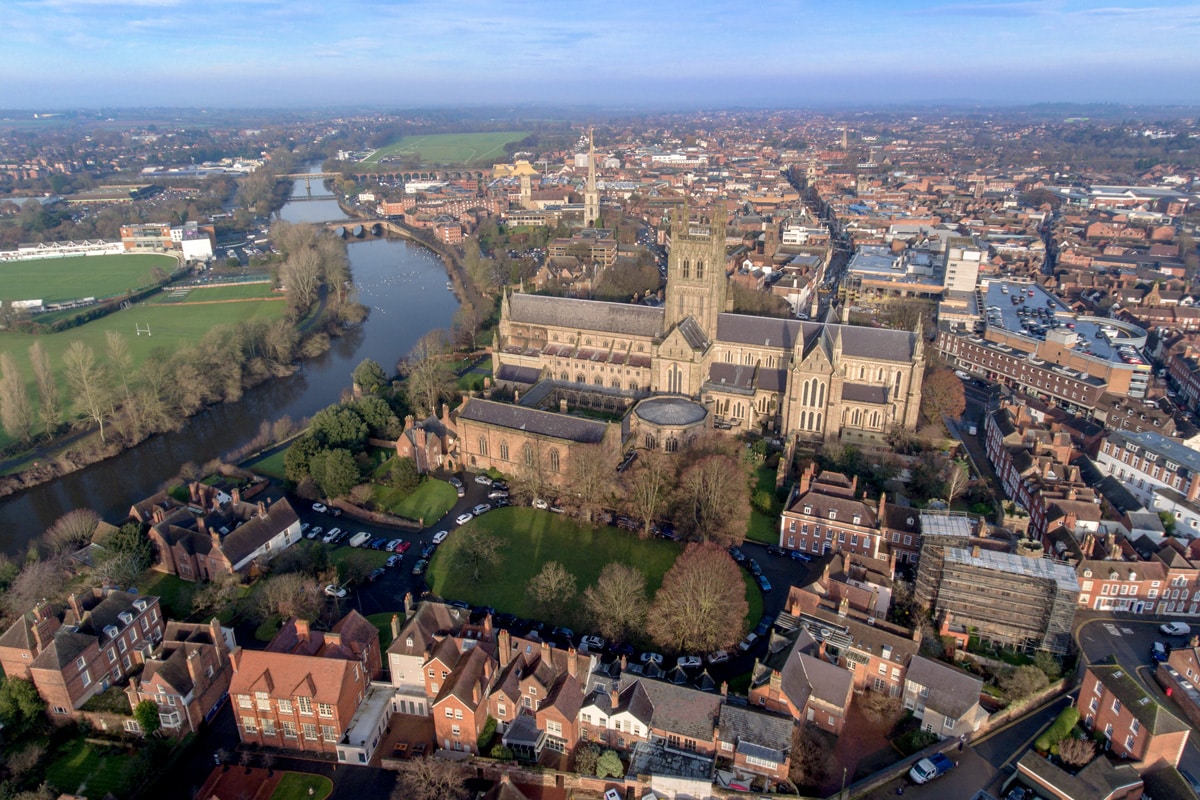 Property Values in Worcester
Worcester has good value property prices offering investors the opportunity to find bargains. Property prices in Worcester are both below the England national average house price and below the average Worcestershire house price.
According to HM Land Registry data, the average England house price is currently around £260,000. The average Worcestershire house price is currently around £253,000. However, average house prices in Worcester itself are £219,787 – around 15% cheaper than the surrounding area.
It is possible to find even cheaper buy-to let-property in the city. Zoopla listings show that it is currently possible to buy an investment property in Worcester for around £47,000.
Although it's not an absolute guide to the future Worcester property owners have done very well in recent years. This report says that Worcester house prices have quadrupled over the last 25 years.
Worcester property investors should bear in mind that some parts of Worcester suffer from flood risk due to proximity to the River Severn and other watercourses. This can affect prices and resale potential. This Government site can help you find out more about flood risk in the different parts of the city.
Rental Demand in Worcester
The Worcester rental market mainly offers opportunities to buy to let to local residents and those who come to work in the local area as well as the student accommodation market.
Home.co.uk's Worcester Market Rent Summary says that the average rent in Worcester is currently £566 per month. Landlords in the Worcester area could expect to earn an average of £539 PCM for a one-bed property, £764 PCM for a two-bed property and £818 PCM for a three-bed property according to their statistics.
On yields, Worcester itself is mostly covered by the Worcester WR1 postcode area plus parts of WR2, WR3, WR4 and WR5. Research on Property.xyz suggests that investors can find yields of 3.7% in WR1, 2.5% in WR2, 3% in WR3, 3.7% in WR4 and 3.2% in WR5.
Investors can find information on letting yields for any area of the country using property xyz.
Property investors who are considering setting up a shared house, such as a shared student house, or HMO in Worcester can find out more about the regulations covering this from Worcester City Council, here. The council also has an Article 4 direction in place. The introduction of the direction means that a planning application is required to change the use of a dwelling house (use class C3) to a small House in Multiple Occupation (use class C4, where between three and six unrelated individuals share basic amenities, such as a kitchen or bathroom).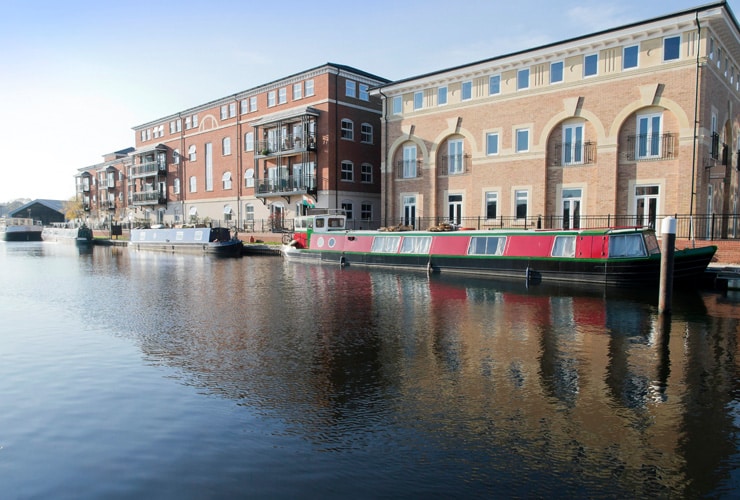 Property Investment in Worcester
Population: 93,000
Average House Price: £219,787
One of the most important things to know about Worcester is that the city is divided into east and west by the River Severn. Most of the city, and the city centre, is on the eastern side of the river with a smaller part on the western side. As the main bridge across the river can be congested people usually prefer to buy or rent on the side of the river that is most convenient for their place of work and for schools.
Worcester city centre is mainly a busy shopping and commercial area and there isn't a large city living scene compared to many cities. However, there are residential properties including old cottages, period houses, old and new apartments and, in the area surrounding the centre, some traditional terraces.
The Worcester suburbs offer mainly newer properties from the 1950s to present-day new builds. As well as some older period properties there are a number of private and social housing estates offering mainly detached and semi-detached houses and bungalows with gardens.
On the east side of the River Severn suburbs to the north-east include Barbourne, Berkeley Beverborne, Berkeley Alford, Blackpole, Brickfields, Claines, Cornmeadow Green, Lyppard Hanford, Merrimans Hill, Ronkswood, Rainbow Hill and Warndon, where there are a number of new build villages close to the business parks. These areas have good access to the city centre, the M5 towards the West Midlands, A449 and the main employment areas in the north-east of the city.
Further out the village of Fernhill Heath has its own village amenities and is a popular Worcester residential location.
South-east Worcester suburbs include Broomhall, Battenhall, Cherry Orchard, Copperfields, Diglis and St. Peters. Diglis is where the Worcester and Birmingham Canal meets the River Severn. There has been some development here in recent years to create a new waterside quarter. Further out there is Brockhill Village.
On the west side of the River Severn, Worcester suburbs include Crown East, Dines Green, Lower Wick, Henwick and St. Johns. These areas don't have quite such good access to the city centre and the M5, although they have their own local amenities and the University of Worcester's main campus is at Henwick.
Further out are the villages of Peachley to the north-west and Powick to the south-west, which both appeal to those who work in Worcester.
The villages around Worcester also offer property investment opportunities. Many of these villages often have more expensive property than Worcester itself, however. The town of Droitwich Spa to the north of Worcester is also a popular residential spot for those commuting to the West Midlands. Droitwich Spa has a train station and Birmingham can be reached by rail or road in around 40 minutes.
About Our Data
Note: Population estimates are based on information provided by Localstats. Current average asking prices are taken from HM Land Registry data and Zoopla. Buy-to-let yields by postcode are taken from Property.xyz.