Areas of Derby: Buy-to-Let Property Investment Hotspots
Derby is one of the UK's smaller cities. But it is one of the country's leading manufacturing centres with a healthy economy providing lots of skilled jobs. Surprising then, that it is also one of the cheaper UK cities for property investors. It also has an interesting similarity with New York! *
The City of Derby has a population of around 247,000 people. Official forecasts suggest the population could rise by around a quarter to 312,000 by 2037 increasing the demand for property – so good news for property investors looking to invest for the future.
Derby and the River Derwent valley is considered to be one of the original birthplaces of the industrial revolution, being responsible for many groundbreaking innovations and inventions over the years. The city has long associations with the textile trade. Derby's city crest features a ram in recognition of this and Derby County FC are known as 'The Rams'.
Today Derby is one of the UK's main manufacturing cities, which helps support the economy here. The city exports more goods and services per job than any other in Britain. Key employers in Derby include aero-engine manufacturer Rolls Royce, train manufacturers Bombardier Transportation and car manufacturers Toyota Motor Manufacturing UK at Burnaston. Derby is also the headquarters of the world-famous tableware manufacturer Royal Crown Derby.
Other key employers in Derby include the University Hospitals of Derby and Burton NHS Foundation Trust, Derby City Council and the University of Derby.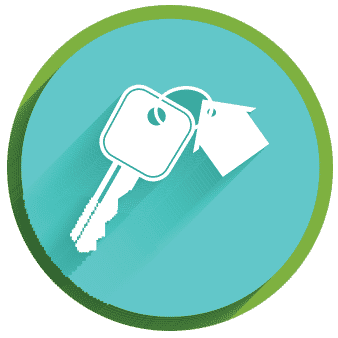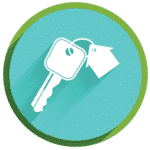 Access our selection of exclusive, high-yielding, off-market property deals and a personal consultant to guide you through your options.
Derby has good transport links making it popular as a place for companies to locate, and with commuters who travel around the East Midlands. It is close to the M1, A50 and A38 roads. East Midlands Airport is one of the UK's busiest freight airports and a hub for the logistics industry. The future East Midlands HS2 Hub at Toton between Derby and Nottingham will be one of the most connected places in the UK.
Derby is also Derbyshire's main retail centre. Intu Derby features over 200 shops, leisure attractions and eateries. Friar Gate is a centre for the city's social life. The Cathedral Quarter is a hotspot for independent shops, cafes, restaurants and bars, and arts and cultural venues.
Other Derby attractions include Derby Cathedral (known for its Peregrine Falcons), Derby Museum and Art Gallery, Pickford's House Museum, The Silk Mill which is benefitting from a £16 million redevelopment and the Royal Crown Derby Museum and factory shop.
Millions of pounds have been invested in Derby regeneration in recent years and more are planned. Derby City Council has a City Centre Masterplan 2030 which aims to deliver city centre improvements, new jobs and new homes in the city centre.
Property investors here might like to keep an eye on the Becketwell scheme. Becketwell is a mixed-use development planned to bring new homes, offices, retail and leisure space, along with a new public square to a run-down part of the city centre.
Derby is also a university city, so there can be opportunities for student property investors. The University of Derby has around 11,300 students with its campus at Allestree to the north of the city centre. The University of Derby also has a small campus at Buxton. Popular areas for Derby student lets include the city centre, Ashbourne Road, Uttoxeter New Road as well as Allestree itself.
* Derby Arboretum is notable not only for being the UK's first public park but for also having inspired New York's famous Central Park. It is also said the hot dog was invented in New York by Harry Stevens, a native of Derby.
Property Values in Derby
As with much of the East Midlands, in Derby, property prices are well below the national average in most locations. Property prices are also lower in Derby itself than much of Derbyshire.
According to HM Land Registry figures, the average house price in England is currently around £247,000. The average house price in Derbyshire is £180,695 but the average house price in the City of Derby is just £159,403.
According to Rightmove and Zoopla, the cheapest investment properties in Derby currently start at around £46,000.
Although it's difficult to predict what might happen in future, it's been said that house prices in Derby have risen by almost 200% in the last two decades.
Rental Demand in Derby
Demand for buy to let accommodation in Derby comes mainly from local residents, those coming to Derby to work together with students at the University of Derby.
Home.co.uk's Derby Market Rent Summary says that the average rent in Derby is currently £696 per month. Landlords in Derby can expect to earn an average £493 PCM for a one-bed property, £672 PCM for a two-bed property and £773 PCM for a three-bed property. A four-bed property in Derby will earn an average £1,082 PCM in rent and a five-bed £1,293 PCM.
According to Liveyield, Derby offers buy-to-let investors solid yields. They say that some areas of Derby offer around a 4.8% annual letting yield to landlords.
If you are interested in setting up or investing in shared accommodation or a house in multiple occupancy (HMO) in Derby here's more information about HMO licensing from Derby City Council.
Property Investment in Derby
Here's our guide to buy-to-let in and around the City of Derby.
Derby City Centre
Population: 21,200 approx
Average House Price: £130,000 - £170,000
Derby city centre has a fairly small city living market currently. Derby City Council has plans to expand city living in Derby and attract the development of 2,200 new homes in the city centre by 2028. Investors looking to invest here now can choose from apartments in new-build blocks as well as apartment conversions.
Around the edges of the city centre, property types include traditional terraces and period houses, some of which have been converted in flats or shared accommodation.
Yields in this area, covered by the DE1 postcode, are a solid 4.2%.
North Derby Suburbs
Population: 56,000 approx
Average House Price: £250,000 - £350,000+
North Derby suburbs have good access to the A38, A52 towards the M1 and to the countryside of the Derbyshire Dales. They include Allestree, Darley, Darley Abbey, Little Chester, Derwent, Breadsall Hilltop and Oakwood. Of all these Allestree is one of Derby's favourite residential suburbs. It offers Allestree Park, Markeaton Park and a useful suburban shopping centre at Park Farm.
Just to the north of Derby villages like Little Eaton and Duffield are popular Derby commuter villages.
Some of these areas are amongst Derby's most expensive residential areas. As a result yields in this area, based on the DE22 postcode, are tight at around 2.8%.
East Derby Suburbs
Population: 75,500 approx
Average House Price: £130,000 - £250,000
East Derby areas include Pride Park, Wilmorton, Chaddesden, Spondon, Borrowash, Alvaston, Alvaston Village and Alvaston Moor. These areas have good access into Derby, the M1 and also into Nottingham.
Chaddesden or Chad as it is known for short is Derby's largest single residential suburb comprising several housing estates built from the 1930s onwards. Spondon is a one-time village with a railway station offering services to Derby and Nottingham and elsewhere. It is the location of the large British Celanese industrial site where redevelopment is planned. Borrowash is a village which is located in Erewash borough rather than Derby itself but is a popular Derby residential area.
The east Derby area is a mid-priced property area with good value property in some locations. Yields in this area, covered by the DE21, DE24 and part of DE72 postcodes, range from 4.5% to 4.8%.
South Derby Suburbs
Population: 62,300 approx
Average House Price: £120,000 - £190,000
Suburbs in the south of Derby include Rose Hill, Normanton, New Normanton, Pear Tree, Stenson Fields, Sinfin and Sinfin North, Osmaston, Allenton and Chellaston. The main industrial sites including Rolls Royce and Bombardier are here.
The inner-city areas of south Derby are amongst the city's lowest price property areas and attract budget buy to let investors. Prices rise further out towards areas such as Chellaston which is a popular family suburb with easy access to the A50, A38 and M1.
Yields in this area, covered by the DE23 and DE24 postcodes plus part of the DE65 and DE73 postcodes, range from 3.7% to 4.8%.
West Derby Suburbs
Population: 32,400 approx
Average House Price: £240,000 - £280,000
West Derby suburbs include California, New Zealand, Markeaton, Mackworth, Littleover and Mickleover. Littleover and Mickleover are one-time rural villages which have expanded into large areas of suburban housing in recent decades. They have good access to the A38 and the Toyota plant at Burnaston. These areas are attractive residential areas and particularly popular with family buyers and tenants.
Yields in this area, covered by the DE3, DE22 and DE23 postcodes, are up to about 4.7%.
Property investors who are interested in investing in Derby property might also consider nearby Nottingham. Here's our guide to the best areas of Nottingham to invest in buy-to-let.
About Our Data
Note: Population estimates are based on information provided by Localstats. Current average asking prices are taken from HM Land Registry data and Zoopla. Buy to let yields by postcode are taken from Liveyield.