Areas of Dundee: Property Investment Buy-to-Let Hotspots
Everybody knows that the Scottish capital is Edinburgh. Not many know that the city of Dundee is fast becoming Scotland's new capital... the capital of cool that is!
Something else for property investors to know is that Dundee is Scotland's most affordable city.
Investors can buy TWO houses in Dundee for the price of one in Edinburgh.

Why Invest in Dundee?
Dundee used to be known as the city of jute, jam and journalism.
Dundee was once famous as the jute textile capital of the world. Dundee is also the place where marmalade was invented, way back in 1700. Journalism is still here, as Dundee is the headquarters of publishers DC Thomson – famous for comics such as The Beano and The Dandy as well as other magazines and newspapers.
Today's Dundee's economy is based on light manufacturing and services, especially financial and business services, public services and education.
But there's something even more exciting about the Dundee economy. The city is a growing centre for future-facing industries like the biomedical, biotechnology, software and digital industries. And Dundee is developing a world reputation as a centre for the computer gaming industry. Grand Theft Auto and Minecraft were created by gaming developers from Dundee. All this is helping to attract tech talent, plus well-paid jobs to the city.
Dundee is part-way through an exciting £1 billion regeneration of the Dundee City Waterfront. This runs for 8km along the Firth of Tay and includes five separate zones – Riverside, Seabraes, The Central Waterfront, City Quay and Dundee Port.
More good news for the future is that Dundee is being considered for free port status. This could boost the economy and create more jobs.
Dundee is Scotland's fourth-largest city with a population of around 160,000 Dundonians – although 380,000 people live in the surrounding area.
Around one in seven of the Dundee population are students, making the city one of Scotland's major university cities. The larger University of Dundee has around 17,000 students and 3,000 staff. Duncan of Jordanstone College of Art and Design at the University of Dundee is considered to be one of the best art schools in Europe.
The smaller Abertay University has around 4,200 students and hosts the UK's first-ever university Centre for Excellence in Computer Games Education.
Although there are lots of student halls there's good demand for privately rented student accommodation. The city centre and West End are popular student property areas with favourite streets including Dens Road, Strathmartine Road, Perth Road and Blackness Road.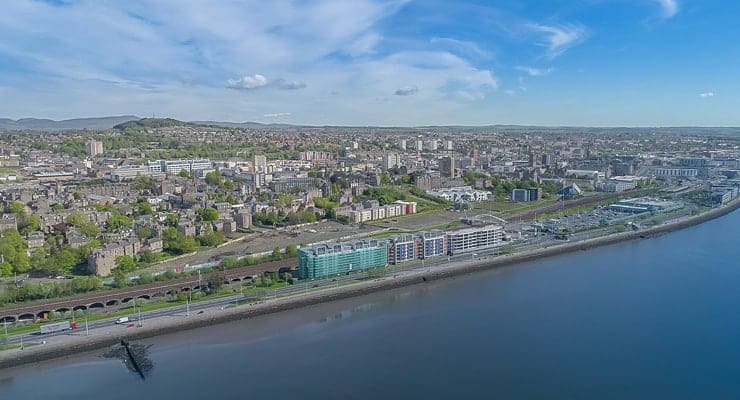 Amenities
Edinburgh can be reached in around 80 minutes by train and Glasgow in around 90 minutes. The historic university town of St. Andrews is just 10 miles away. Dundee Airport has direct flights to London Stansted.
Dundee is becoming particularly well known for its art, cultural and social scene, partly thanks to the large student and creative community here. The striking V&A Dundee design museum, on the Riverside Esplanade, has put Dundee on the world stage. It has helped Dundee become the UK's first UNESCO City of Design.
GQ Magazine says Dundee is becoming Britain's coolest little city thanks to its growing reputation for food and art. The Sunday Times says Dundee is one of the best places to live in the UK, thanks to its status as Scotland's new and creative heartland... as well as being the sunniest place in Scotland.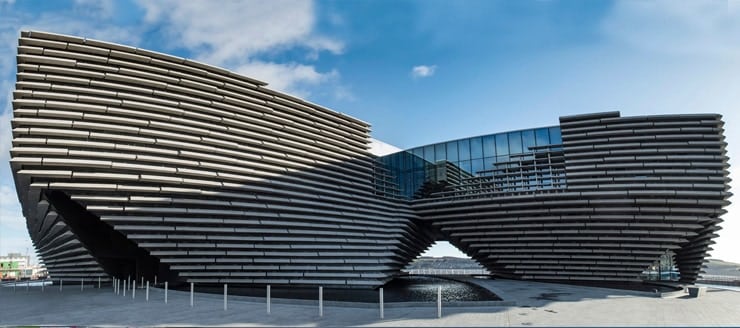 Property Values in Dundee
Compared to the rest of the UK Dundee still has cheap property prices. In fact, the price of an average property in Edinburgh will buy an investor two properties in Dundee, and with money left over.
According to HM Land Registry, the current average house price in the City of Dundee is £128,617. That compares to an average house price in Edinburgh, of £263,894.
Property portals Zoopla and Rightmove show that you can buy property in Dundee starting from £25,000.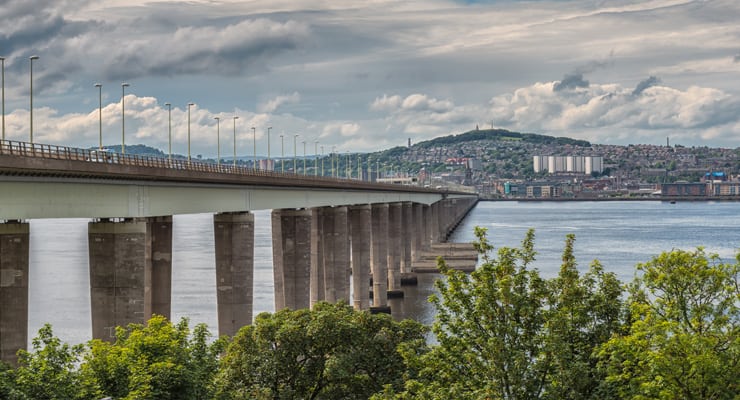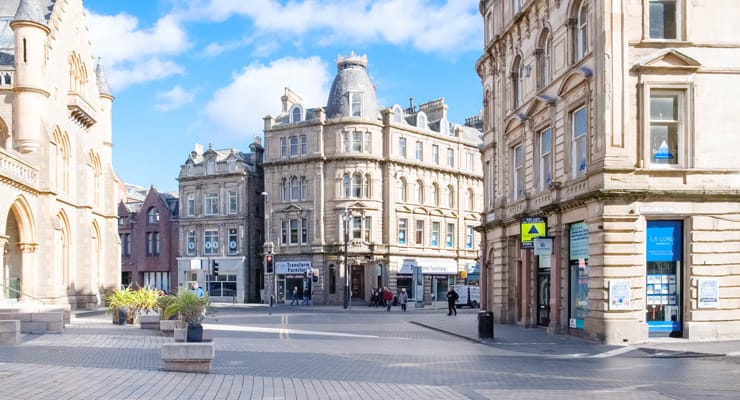 Property Investment in Dundee
Here's our investor's guide to some of the different areas in and around Dundee:
City Centre
Population: 37,000
Average House Price: £109,000
Dundee's city centre is popular for city living and is also popular for Dundee student property. Investors can choose from a range of property opportunities including traditional flats, tenements, and new-build apartment blocks. Prices in the city centre are some of the lowest across the Dundee area, so represent great value for buy-to-let.
Yields here, based on the DD1 postcode, are around 4%.
The West End
Population: 33,500
Average House Price: £190,000 - £235,000
As the name suggests Dundee's West End stretches from the city centre out to the west along Perth Road. The West End has good local amenities, green space, easy city access and the University of Dundee is also here.
West End is Dundee's most popular residential area, with many streets having attractive period properties. It's especially popular with families and professionals as well as students in some areas. That means West End is a mid-upper priced property area but it enjoys a strong buy-to-let demand.
Yields here (mostly DD2 postcode) are around 5% although a student property investment could earn more.
North and East
Population: 42,800
Average House Price: £90,000 - £130,000
Much of North Dundee comprises mainly newer housing estates built from the 1930s onwards to house the city's workers. There is a range of property types including flats or tenements, terraced and semi-detached houses. There's also been some regeneration here, as high rise blocks have been demolished and new houses built. It's mostly a lower-mid property price area offering good value to property investors.
Yields here around 6% in DD3 and DD4, or 3% in DD5.
Other Areas Around Dundee
Population: Approx. 50,000
Average House Price: £180,000 – £220,000
Other areas Dundee property investors might consider include: 
Broughty Ferry
Broughty Ferry is a one-time small village which has become a Dundee suburb. It still has a villagey atmosphere with independent shops and eateries and is a very popular residential area.
Monifieth
Monifieth is a separate small town with local amenities and excellent road, bus and train links to Dundee making it especially popular with Dundee commuters.
Carnoustie
Further west, the small seaside town of Carnoustie is a popular and quite upmarket residential location. It's also famous as a golfing country, with The Open Championship, as well as other competitions, having been hosted at Carnoustie Golf Links. It attracts visitors and tourists on golfing trips.
South of the Firth of Tay
Across the Tay Bridge, Newport on Tay and Tayport in Fife are also popular Dundee commuter spots offering a quiet setting with easy access to the city amenities. Newport on Tay has an arty vibe.
These areas are mid-upper priced property areas and yields here are 3% in DD5 while DD6 and DD7 offer 4%.