Areas of Basildon: Buy-to-Let Property Investment Hotspots
Basildon is a rare find in property terms. It's near enough to London to be commutable yet far enough away from London to have much more attractive property prices. Here's how to find the best areas of Basildon to invest in buy-to-let.
Why Invest in Basildon?
Basildon is located in the county of Essex. However, Basildon is only around 25 miles to the east of London.
Basildon is a one-time new town that was created in the 1960s by merging several Essex villages – Basildon, Laindon, Pitsea and Vange. Basildon has grown fast in recent decades and now has a population of around 107,000 people.
Basildon could be an even bigger town in the future with plans to build a new garden village to the west of the town.
Basildon is within the Basildon Council area, which provides services in the local area. Other towns within the Basildon borough are Billericay and Wickford.
Basildon is very well connected to London and the rest of the south east. It has great transport links around the region by both roads, being close by the M25 London Orbital Motorway, and rail. It is well located for access to the rest of Essex including Southend on Sea, Rayleigh, Chelmsford and Brentwood.
Basildon is comfortably within the London commuter area. London is commutable from Basildon in around 40 minutes with frequent trains from Basildon itself and also Pitsea and Laindon.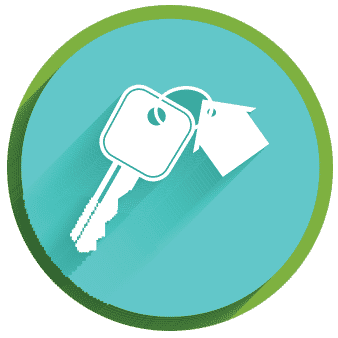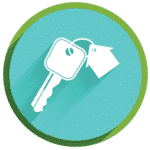 Access our selection of exclusive, high-yielding, off-market property deals and a personal consultant to guide you through your options.
Basildon is a major commercial and light industrial town and the area has one of the largest economies in the south east which provides many jobs and increases the demand for housing. Employers in the area are mainly in automotive, aerospace, defence, innovation and R&D.
Companies located in Basildon include Ford Motor Co., New Holland Agriculture, Leonardo UK, MIRA, DST Financial Services/SS&C and Costa which operates one of the biggest coffee roasteries in Europe in Basildon.
London Gateway port to the south of Basildon on the River Thames also provides local jobs. The area is within the new Thames Freeport zone which could become a fast-expanding commercial area, boost local employment and benefit the property market in Basildon and other nearby areas.
Basildon is the main shopping and service town for the surrounding area with Eastgate Shopping Centre providing a wide range of national shops. Festival Leisure Park is also located in Basildon. Festival Leisure Park, known locally as Bas Vegas, attracts visitors from around the region and offers a cinema, bowling, a nightclub, adventure golf and a wide range of restaurants.
The Basildon Masterplan is a plan to regenerate Basildon's town centre which should help make it more attractive as a place to live and to visit and benefit the property market. The plans have already provided a new college campus and leisure centre. Future plans include new leisure amenities including a major arena and new city living homes.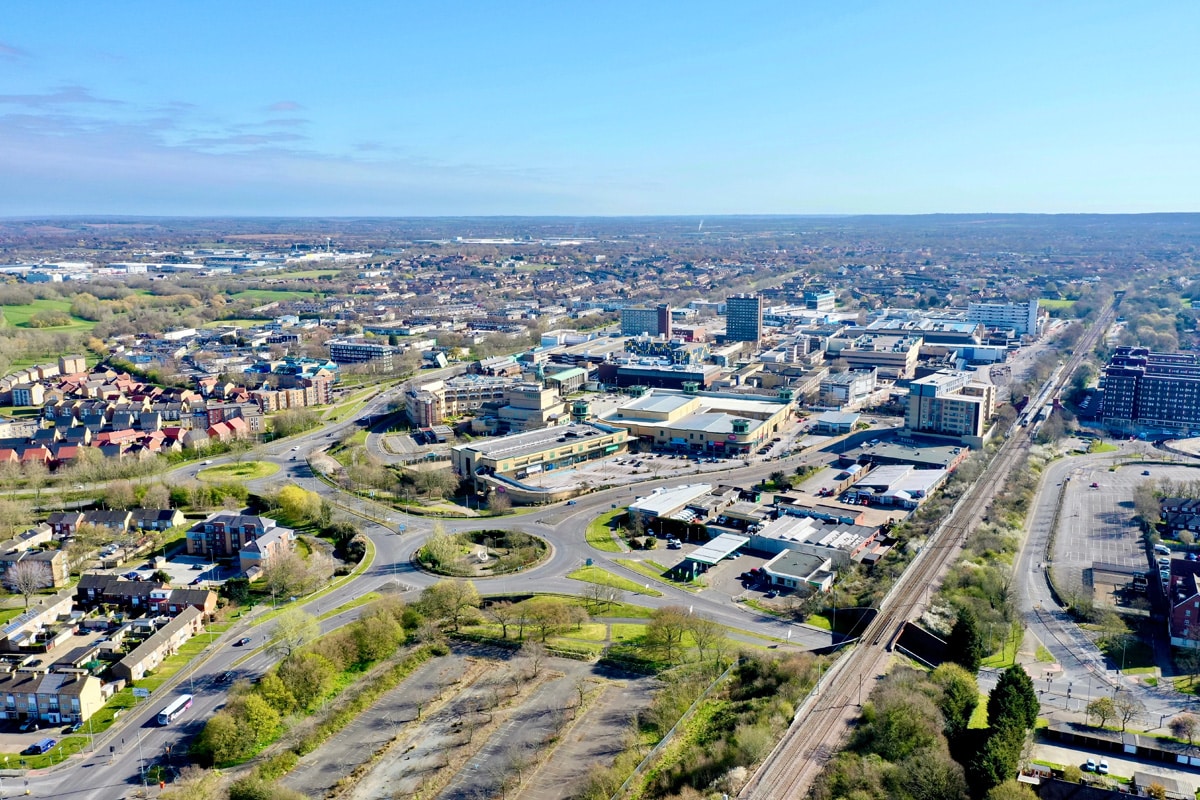 Property Values in Basildon
Average house prices in the south east of England are the highest in the UK. However, Basildon has good value property compared to much of the region. The average house price in Basildon is currently £356,762 according to HM Land Registry figures.
This means that an average property in Basildon costs only around two-thirds of an average property in Greater London making it a very good value for buyers and investors by comparison.
It's possible to invest in Basildon property for much less than the average price too. The cheapest property you can buy in Basildon is currently around £120,000 according to Rightmove and Zoopla.
Research on property xyz suggests that some property in Basildon has returned up to 33% growth over the past five years.
Basildon seems to have good potential for future growth too. The average house price in Basildon (and also Southend on Sea) could hit a whopping £2 million by 2047, according to property experts.
Rental Demand in Basildon
Demand for Basildon buy to lets comes from locals and those who come to work at the many businesses in the Basildon area. Basildon is also a popular place to rent with those who need to commute and travel to London and other places in the south east.
The Basildon Market Rent Summary from Home.co.uk says that the average rent landlords can earn in Basildon is currently £1,202 per month. Average monthly rents for different property types are £854 PCM for a one-bed property, £1,142 PCM for a two-bed property, £1,347 PCM for a three-bed property, £1,550 PCM for a four-bed property and £2,800 for a five-bed property in Basildon.
Property investors will also want to consider where the best letting yields are to be had in Basildon. Competitive property prices and strong rents mean that Basildon can offer some attractive rental yields. Basildon itself is mostly covered by the Southend on Sea SS13, SS14, SS15 and SS16 postcode areas.
Current figures from property xyz suggest that investors can find an average long let gross yield of 4.6% in SS14, 4% in SS15 and 3.9% in SS16. (No current yield information is available for the SS13 district of Basildon.)
HMO or shared accommodation is one opportunity property investors in the Basildon area might look at. More information on HMO licence requirements for the area is available from Basildon Council, here.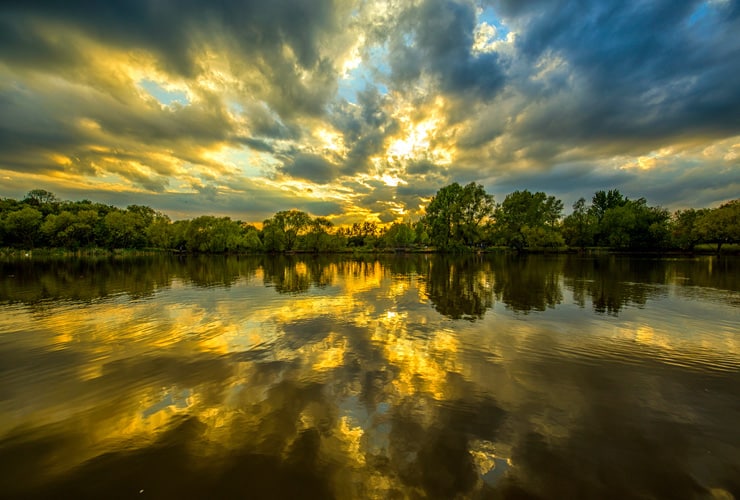 Property Investment in Basildon
Population: 107,000 approximately
Average House Price: £356,762
As a one-time new town, most Basildon property types are more contemporary properties built from the 1960s to present-day new builds. There are fewer older and traditional property types in Basildon. Investors can choose from apartments mainly in low rise blocks, contemporary townhouses, bungalows and detached and semi-detached family-sized homes mostly located on housing estates around the town.
Central Basildon is a mixed commercial and residential area around a modern town centre. Flats and houses here and in the suburb of Fryerns appeal to those who need to be close to the local amenities and to Basildon train station. It is generally a good value area of town.
North of Basildon, across the A127 road, are Billericay and Wickford. Billericay and Wickford are separate small towns but within the Basildon borough. They both have good amenities, local schools and their own train stations. In the near future commuters will be able to connect to the Crossrail/Elizabeth Line services at Shenfield offering a fast train service into and across central London.
Billericay and Wickford benefit from semi-rural locations and are popular residential spots for locals and commuters. House prices here tend to be higher than Basildon itself.
East of Basildon itself is Bowers Gifford, North Benfleet and South Benfleet (in nearby Castle Point district). These areas have good access into Basildon itself, towards Southend on Sea, to the local road network and the workplaces on this side of town.
South of Basildon centre is Pitsea and Vange, two of the original small villages which make up Basildon. These areas have direct access to the A13 and to Pitsea train station for commuters.
West of Basildon is Dunton, Laindon, Langdon, Lee Chapel and Southfields. These areas are well situated for access into Basildon and for access towards the M25 motorway. There is also a train station at Laindon with a direct service into London. Areas on this side of town are convenient and popular places to buy or rent.
Dunton Hills Garden Village is a scheme to build a major new suburb on this side of Basildon. There could eventually be 4,000 new homes, schools, shops and new employment here.
Property investors who are interested in investing in Basildon property may also be interested in Chelsmford, Southend-on-Sea or Romford.
About Our Data
Note: Population estimates are based on information provided by Localstats. Current average asking prices are taken from HM Land Registry data and Zoopla. Buy-to-let yields by postcode are taken from Property.xyz.