Areas of Lincoln: Buy-to-Let Property Investment Hotspots
In a county famous for its flatness Lincoln is home to one of the steepest hills ever. One thing that definitely isn't steep about Lincoln however is its property prices. Lincoln has some of the best value property prices in the country. Here's what you need to know about buy-to-let investment in the City of Lincoln.
The City of Lincoln is in Lincolnshire, of which it is the county town. Lincoln has a population of around 94,000. Lincoln dates back to Roman times and before. The Romans knew Lincoln as Lindum.
Lincoln is one of the few cities in the world that can claim a US President named in its honour, although there are not believed to be any direct links with Abraham Lincoln.
The City of Lincoln Council provides local services in the Lincoln area although some surrounding areas are in the North Kesteven or West Lindsey council areas.
It's fair to say that Lincolnshire has a reputation for being something of a backwater – although many people would say that that is one of its attractions as a place to live. However, Lincoln is well situated for travelling around Lincolnshire via the A57, A15, A158 and A46 roads. There's a fast dual carriageway link to the A1 for travel elsewhere in the country.
Lincoln train station has services to places including Grimsby Town, Sheffield, Newark North Gate, Leicester and Peterborough.
While Lincolnshire is mainly an agricultural area Lincoln's economy has a base in engineering and manufacturing. These industries still exist. Siemens is one of Lincoln's most well-known companies with around 1,500 people employed in the area. Other industries that are important to the Lincoln economy are public services, health, education and tourism. Employers in Lincoln include Lincoln County Hospital and HMP Lincoln.
Military bases are an important contributor to the economy of the Lincolnshire area and help to boost demand in the housing market from both military personnel and civilian workers. RAF Waddington is just to the south of Lincoln. RAF Waddington is also home to the famous RAF Aerobatic Team known as the Red Arrows. Around 3,500 military and civilian personnel work here.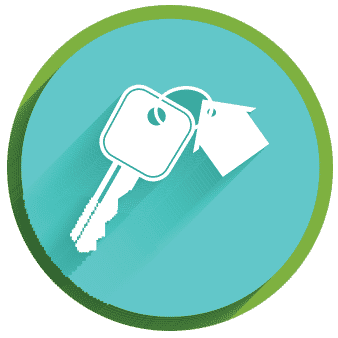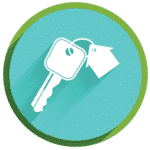 Access our selection of exclusive, high-yielding, off-market property deals and a personal consultant to guide you through your options.
Lincoln is the main retail, service centre and cultural centre for this part of the country. Lincoln offers all the national chains plus lots of independent shops, bars and restaurants. Cultural attractions in Lincoln include New Theatre Royal Lincoln, The Engine Shed and Lincoln Drill Hall Theatre and Arts Centre. The city is also known for Lincoln City Football Club who play at Sincil Bank Stadium. Lincoln is also known for its famous and very extensive Lincoln Christmas Market.
Lincoln is popular with tourists and visitors, especially in the season. Sights in Lincoln include Lincoln Cathedral, which was once the tallest building in the entire world. Other sights include Lincoln Castle, Lincoln Medieval Bishop's Palace, the Museum of Lincolnshire Life, the International Bomber Command Centre and the famous steep street, Steep Hill, which connects the city centre to the Cathedral.
The famous (and very hard to spot) Lincoln Imp is situated within Lincoln Cathedral.
Lincoln has been nominated as one of the happiest places to live in the UK, in a survey of professionals.
Lincoln is a university city too, which offers more opportunities for property investors. The University of Lincoln was established in 1992 and has around 14,000 students. The university has a modern purpose-built campus at Brayford Pool, which has also helped to regenerate this part of the city. Anywhere within walking distance of Brayford Pool, but particularly along Carholme Road, is popular for student accommodation and student houses.
Bishop Grosseteste University or BGU is also located in Lincoln and has around 2,200 students.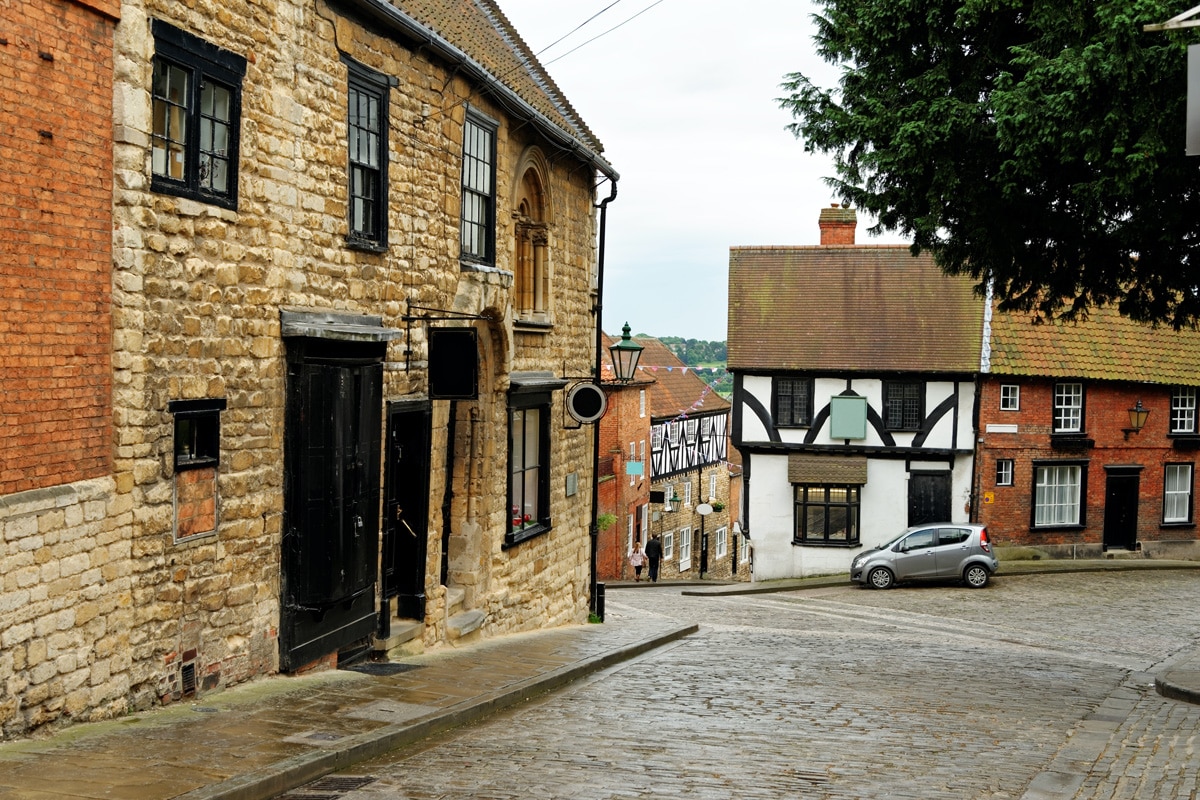 Property Values in Lincoln
Lincoln is a good value property investment area compared to other cities. Property prices in Lincoln are well below the England national average house price and below the average Lincolnshire house price.
According to HM Land Registry data, the average England house price is currently around £260,000. The average Lincolnshire house price is currently around £199,063. However, average house prices in Lincoln itself are just £158,470 – around 20% cheaper than the surrounding area.
It is possible to find an even cheaper buy-to-let property in the city. Zoopla listings show that it is currently possible to buy an investment property in Lincoln for around £69,000.
Lincoln house prices have tended to rise only slowly in the last few years. However, property owners here have benefitted from a 4.2% rise in values over the last year, according to HM Land Registry figures.
Rental Demand in Lincoln
Lincoln's letting market mainly offers opportunities to buy to let to local residents and those who come to work in the local area as well as the student accommodation market.
Home.co.uk's Lincoln Market Rent Summary says that the average rent in Lincoln is £688 per month at the moment. Landlords in the Lincoln area could expect to earn an average of £669 PCM for a one-bed property, £785 PCM for a two-bed property and £778 PCM for a three-bed property according to their statistics.
On yields, Lincoln itself is mostly covered by the Lincoln LN1 postcode area. Research on property.xyz suggests that investors can find long let gross yields of 3.4% in LN1. In the surrounding areas, investors can find yields of 3.2% in LN2, 4.7% in LN3, 3.7% in LN4, 3.4% in LN5 and 3.8% in LN6.
Investors can find information on letting yields for any area of the country using property xyz.
Investors who are considering investing in Lincoln HMOs or Lincoln student accommodation can find out about the licences and permits that may be needed.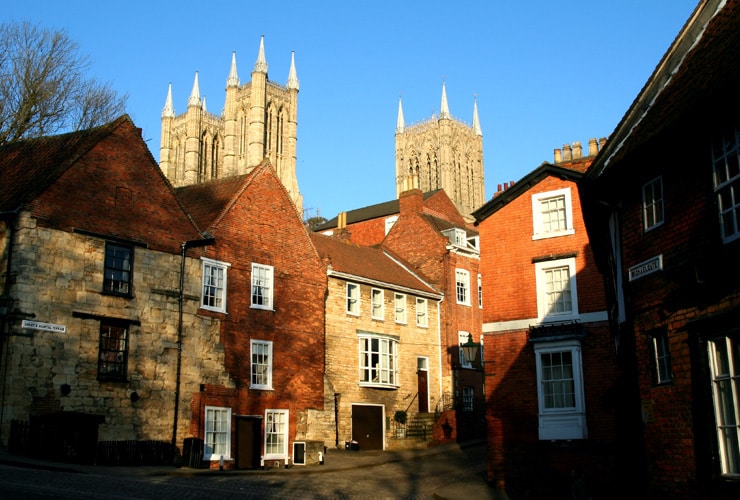 Investment in Lincoln
Population: 94,000
Average House Price: £158,470
Lincoln offers investors a wide range of property types including city-centre flats and apartments, traditional terraces, period houses and new build properties. Investors should bear in mind that Lincoln can suffer from serious traffic congestion at peak periods, so tenants generally look to rent in places that offer the most convenient journeys to work, school or out of the city for commuters.
Lincoln city centre and the immediate surroundings is a popular residential spot. Lincoln very generally divides into Uphill and Downhill areas of the city. Uphill is on the hill above the River Witham and has most of the city centre shops and offices and the Cathedral. It is thought of as a more upmarket residential area and has many 'period' and larger houses. Downhill is a more mixed area with more light industrial uses and is a good value area of the city.
Central areas include Lincoln Cornhill, Newland and the Brayford Waterfront Quarter and Marina. The University of Lincoln buildings are here and there has been much regeneration in recent years to create a new and unique city quarter with leisure amenities.
There are more plans for regeneration in the centre, including a £150 million regeneration plan for Waterside North with leisure amenities and homes.
North Lincoln districts include Ermine, Ermine East, Ermine West and St. Giles. These areas have access to the city centre and to the places of work to the east of the city. These are large residential estates with both private and social housing areas and some good value spots.
Areas to the south of Lincoln include Boultham Moor, Bracebridge, Bracebridge Heath, Bracebridge Low Fields, Canwick and Canwick Hill, New Boultham, Swanpool and Swallow Beck. These areas have city centre access but also have their own amenities. They appeal to those who need to travel out of Lincoln on the A46 and the A1.
There are plans to build a new 3,500 home suburb to the southeast of the city near Canwick and Bracebridge Heath near the Lincoln Eastern bypass in the North Kesteven District. The Lincoln South East Quadrant or SEQ would be built in several phases and would include new schools, a new district centre, and 7 ha of land for commercial use. It would not be fully completed until 2036.
North Hykeham, with the surrounding areas such as South Hykeham, is technically a separate small town but in many ways has become a suburb of Lincoln in recent years. North Hykeham is part of the North Kesteven council area rather than the City of Lincoln.
North Hykeham has its own shops, schools and other amenities, local employers and a train station with services to Lincoln, Newark, Nottingham and other locations. It is a popular residential area although property prices are around 30% higher across North Kesteven than in Lincoln itself.
Property investors who are interested in Lincoln property investment might also consider the surrounding villages. These are popular with those who work in Lincoln but who want a more rural lifestyle. Some of the villages surrounding Lincoln include Branston, Cherry Willingham, Nettleham, Skellingthorpe, Saxilby (which has its own train station with services to Lincoln, Sheffield and Doncaster), Waddington and Washingborough.
About Our Data
Note: Population estimates are based on information provided by Localstats. Current average asking prices are taken from HM Land Registry data and Zoopla. Buy-to-let yields by postcode are taken from Property.xyz.