Areas of Norwich: Buy-to-Let Property Investment Hotspots
If things had turned out differently, Norwich could well be the capital of the UK. For hundreds of years, Norwich was the largest and most prosperous city in the country. While modern Norwich is no match for London's hustle and bustle it's highly rated for its quality of life. Surprisingly for a large city, it also has some of the lowest property prices in the whole region.
Why Invest in Norwich?
Norwich is the county town of Norfolk and is also often regarded as the capital of East Anglia. The current population is around 141,000 but the surrounding urban area takes the population to around 213,000. Savills say Norwich is one of the fastest-growing cities in the UK.
Norwich scores highly for quality of life in various surveys. It's big enough to have most of the city amenities anyone might need but is quieter and safer than many cities, making it especially popular with family buyers and tenants.
According to this report from the European Commission, the East of England region is one of the fastest-growing regions in the UK, both in terms of population and economy. The region is also one of the wealthiest areas in the UK. It had the third-highest GDP per capita in the UK in 2017.
Originally known for the woollen trade and Colman's Mustard (although the original factory on Carrow Road no longer operates) Norwich is a major business and commercial city too. Main Norwich employers are in business and financial services, public services, retail and light manufacturing, tech. and research. Norwich is particularly well known for Norwich Union, now Aviva plc, and the Norwich Research Park where 115 businesses and 3,000 scientists, researchers and clinicians work.
Norwich is a historic city dating back 43AD. It is also a tourist location so can offer opportunities for holiday lets and short term rentals. Main Norwich attractions include Norwich Cathedral in the Cathedral Quarter, Norwich Castle, and the famous Norwich Market which dates back to the 11th century.
Norwich is also Norfolk's main regional centre for culture, music, theatre and retail. Norwich Lanes is known for its independent shops while Intu Chapelfield has all the well known national shops.
Norwich has frequent train services to London Liverpool Street taking around 1 hour 50 minutes. There are also long-distance rail services to Cambridge, Stansted Airport, Sheffield, Peterborough and Nottingham. Norwich also has its own small airport: Norwich Airport has frequent daily flights to Amsterdam with connections worldwide plus a range of holiday flights.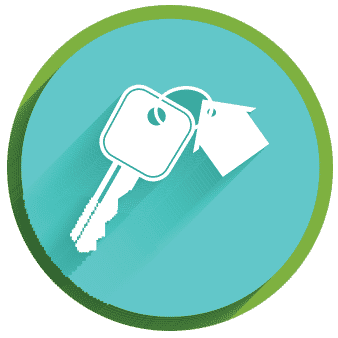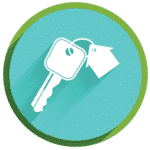 Access our selection of exclusive, high-yielding, off-market property deals and a personal consultant to guide you through your options.
Norwich is also the closest city to the Norfolk Broads, an extensive area of waterways and wetlands which also comprises the Broads National Park. The Norfolk Broads are a popular holiday location, especially for boating holidays and for wildlife lovers. As a result, they can offer opportunities for holiday property investors. The Norfolk Broads are overseen by the Broads Authority.
Norwich is also a university city so there can be opportunities for student property investors. Norwich has the University of East Anglia (UEA), which has a purpose-built campus to the south-west of the city centre and Norwich University of the Arts with around 16,000 students in total. Further out the University of Suffolk has campuses in Bury St. Edmunds, Lowestoft and Great Yarmouth as well as Ipswich.
Popular areas of Norwich for student accommodation include Bowthorpe, North and West Earlham, Eaton, the city centre and an area known as the Golden Triangle in south-west Norwich.
PrimeLocation includes Norwich amongst its Top 20 Student Buy To Let Hotspots.
Property Values in Norwich
Property prices in the East of England region are above the UK national average. According to HM Land Registry figures the average house in the East of England region currently costs around £286,000 compared to the national average of around £245,000.
However, Norwich has cheaper property compared to much of the East of England. HM Land Registry says that the average house price in Norwich is currently £206,565.
According to Rightmove and Zoopla, the cheapest investment properties in Norwich start at around £70,000.
Rental Demand in Norwich
Property investors looking at Norwich as a buy to let should find demand from local residents, those coming to work in the area, university students as well as tourists.
Home.co.uk's Norwich Market Rent Summary says that the average rent in Norwich is currently £969 per month. Landlords in Norwich can expect to earn an average £654 PCM for a one-bed property, £861 PCM for a two-bed property and £946 PCM for a three-bed property. A four-bed property in Norwich will earn an average £1,330 PCM in rent and a five-bed £1,840 PCM.
According to Liveyield, Norwich can offer buy-to-let investors competitive yields. They say that some areas of Norwich offer up to around a 4.9% annual letting yield to landlords.
If you are interested in setting up or investing in shared accommodation or a house in multiple occupancy (HMO) in Norwich here's more information about HMO licensing from Norwich City Council.
Norwich and the nearby area may be covered by Norwich City Council and other councils including Broadland District Council, North Norfolk District Council, South Norfolk District Council or Breckland Council. You can find out the relevant local authority, here.
Property Investment in Norwich
Here's our guide to buy-to-let in and around the City of Norwich.
Norwich City Centre and Inner Suburbs
Population: 25,300
Average House Price: £180,000 - £200,000
Norwich has a fairly small city living market but it appeals to those who work in the city centre as well as students. Investors can choose from new build apartment blocks and period conversions. There are also some streets with grand old houses together with traditional terraces.
Norwich inner suburbs include Friars Quay, Norwich Over The Water and Thorpe Hamlet. The Friars Quay area is a city living type development built from the 1970s. Norwich Over The Water is an area across the River Wensum from the city centre with good city-centre access but also its own amenities. It features mainly Victorian terraces and is a popular, fashionable yet good value part of the city.
Yields here, based on the NR1 and NR2 postcode areas, are 4% - 4.2%.
North East Suburbs
Population: 36,500
Average House Price: £220,000 - £260,000
Districts in the north-east of Norwich include Catton, Old Catton, New Catton, Sprowston and New Sprowston, Heartsease plus Thorpe End and Thorpe St. Andrew.
This part of Norwich has recently benefitted from the opening of the A1270 Broadland Northway bypass road which has improved access to this part of the city. It is likely to make it more attractive to live in and for future development. These areas also have good access to the Norfolk Broads and the Norfolk coastline and beaches.
This part of Norwich may be covered by the NR3, NR6 and NR7 postcodes where yields are around 4.7% - 4.9%.
South East Suburbs
Population: 12,700
Average House Price: £170,000 - £190,000
South-east Norwich districts include Lakenham, Old Lakenham and Tuckswood. They have good city-centre access and good access to the A47 for those commuting or working out of Norwich. They're generally areas with good-value properties.
Yields based on either NR1 or NR7 are likely to be around 4%.
South West Suburbs
Population: 30,100
Average House Price: £200,000 - £380,000
South-west Norwich districts include Mount Pleasant, Earlham, Colney, Eaton and Cringleford. These areas are popular Norwich residential areas for several reasons: They have good access to both the city centre and the A11 and A140. Also, the campus of the University of East Anglia, Norfolk and Norwich University Hospital and Norwich Research Park are in this area.
South-west Norwich appeals to students, professionals and staff who work at the university, hospital and research park and particularly to family buyers and tenants. The area, known as the Golden Triangle (around Earlham Road, Newmarket Road and Unthank Road areas), is one of Norwich's most sought after residential areas.
Prices vary between districts but this is generally a mid-higher price area. Yields in the NR2 and NR4 postcodes are likely to be around 4.2% - 4.7%.
North West Suburbs
Population: 32,500
Average House Price: £250,000 - £300,000
Northwestern districts of Norwich include Heigham Grove, Hellesdon, Upper Hellesdon, Costessey, New Costessey, Bowthorpe and the separate settlements of Drayton and Teverham. Bowthorpe, in particular, has its own shops – including the famous Roys which is a Norfolk institution – and the Bowthorpe Industrial Estate where a number of businesses are located.
While the inner districts are mid-priced property areas many of the villages to this side of Norwich are amongst the city's smartest and most expensive residential locations.
This area may be covered by the NR4, NR5 or NR8 postcodes where yields are 3.8% - 4.7%.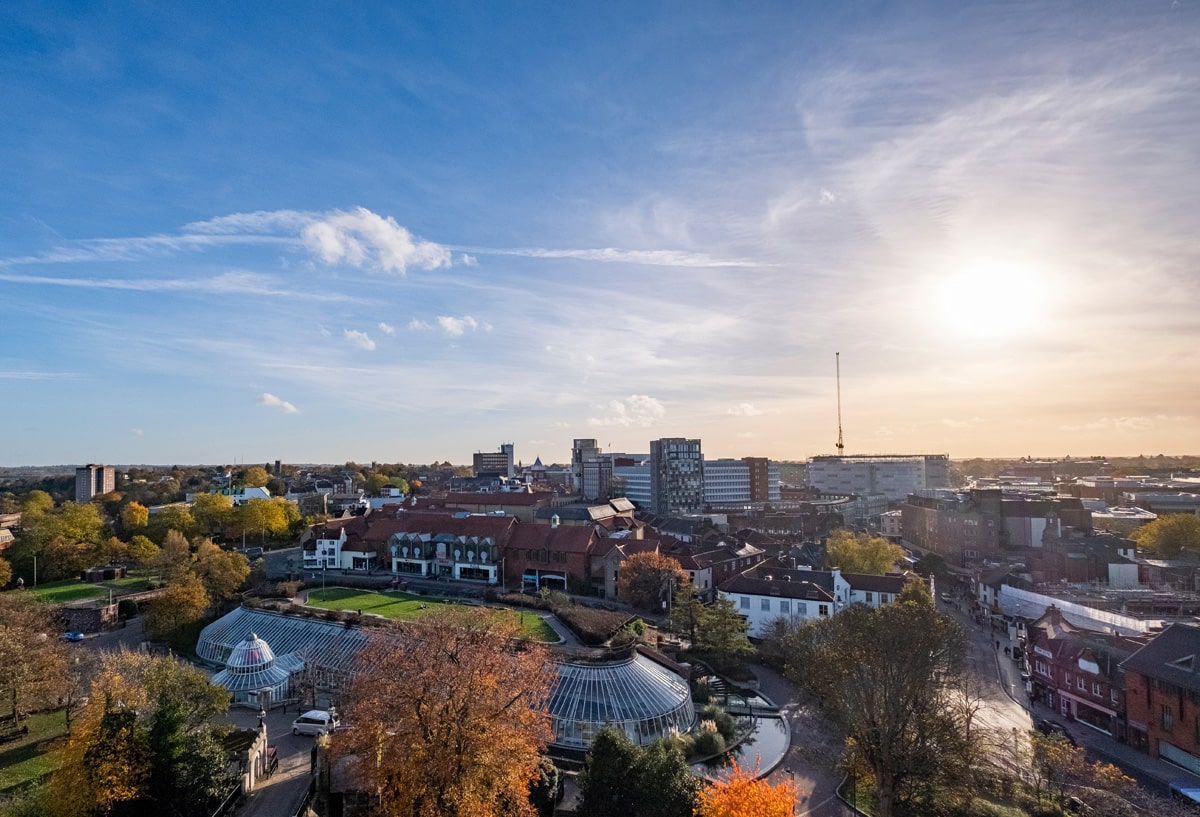 Other Areas To Consider
Norwich property investors might like to look further out too. Here are some other areas you could consider.
Great Yarmouth
Population: 39,000
Average House Price: £181,527
Great Yarmouth is 20 miles east of Norwich. On the River Yare at the entrance to the Norfolk Broads, it is a traditional seaside resort attracting large numbers of visitors in the summer. It is also a service centre for the offshore oil and gas and renewable energy sectors. Great Yarmouth's economy has struggled in recent decades and it is a low property price area which has attracted many investors looking for cheap buy to lets.
Yields here in NR29, NR30 and NR31 range between 4.9% and 5.4%.
Lowestoft
Population: 71,000
Average House Price: £246,433 (East Suffolk area)
Lowestoft, around 22 miles east of Norwich, is located in Suffolk. It is a one-time fishing port and popular holiday resort. It still attracts tourists and holiday homeowners but today the economy is based around services, light manufacturing (Birds Eye is located here) and renewable energy.
The town itself is a lower property price area compared to most of East Suffolk.
Yields in Lowestoft, in NR32 and NR33, are between 5.1% and 5.4%.
About Our Data
Note: Population estimates are based on information provided by Localstats. Current average asking prices are taken from HM Land Registry data and Zoopla. Buy to let yields by postcode are taken from Liveyield.