Selling a House with Purple Bricks: A Quick Guide for Vendors
If you are looking to sell a house then one option you might consider is to try to sell it through Purple Bricks. Before doing so you need to consider if it's right for you and if Purple Bricks is a good way to sell a house.
Who are Purple Bricks, Exactly?
Purple Bricks is an online estate agent. Purple Bricks is also sometimes called a hybrid estate agent.
Online estate agents carry out as much of the house selling process as possible online. They aim to use technology to bring house sellers and buyers together.
Purple Bricks (sometimes known as PB for short) is also what is known as a disrupter. Disrupters disrupt an existing established industry, like estate agencies, in this case, with a different way of doing things.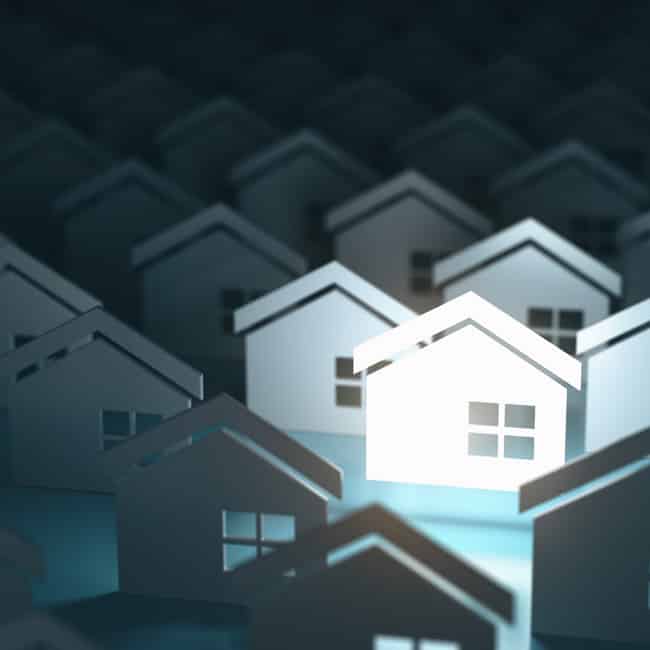 Sell Your Investment Property in Days
Any condition, tenanted or vacant, for it's full market value. Offers in 3-5 days. No sale, no fee.
How are Purple Bricks and Estate Agents Different?
Purple Bricks don't use estate agents as such. They call the people you deal with Local Property Experts. Purple Bricks don't have local offices like conventional High Street estate agents do. They coordinate everything from a central office by phone or email.
Purple Bricks only market your house online, using property portals. They don't use other methods like window displays and newspaper advertising as traditional estate agents tend to do.
Purple Bricks charge you to sell your house on a fixed fee basis, as do many other online estate agents. Conventional estate agents usually charge to sell your house by charging a commission on the actual selling price.
Purple Bricks' basic fixed fee is currently £1,499 including VAT in the London area and £999 including VAT elsewhere. (There may be other Purple Bricks charges on top of this.)
The Advantages of Selling, using Purple Bricks
Selling your house using Purple Bricks seems straightforward. While Purple Bricks will put you in touch with some version of an estate agent or local, property expert, you won't have to deal with an estate agent in a traditional sense. This can be an attraction if you're one of those people who doesn't really like dealing with estate agents!
Selling your house online seems to be a more modern, 21st century way of doing things. Everything is bought and sold online today, so why not houses?
Purple Bricks' fixed fee works out cheaper than estate agents' commission in many cases. (But Purple Bricks is not the cheapest online estate agent. In fact, Purple Bricks may turn out to be the more expensive option, depending on the package you opt-in for. The more someone else does for you, the more it will cost, after all. The point of Purple Bricks, however, is you have choices.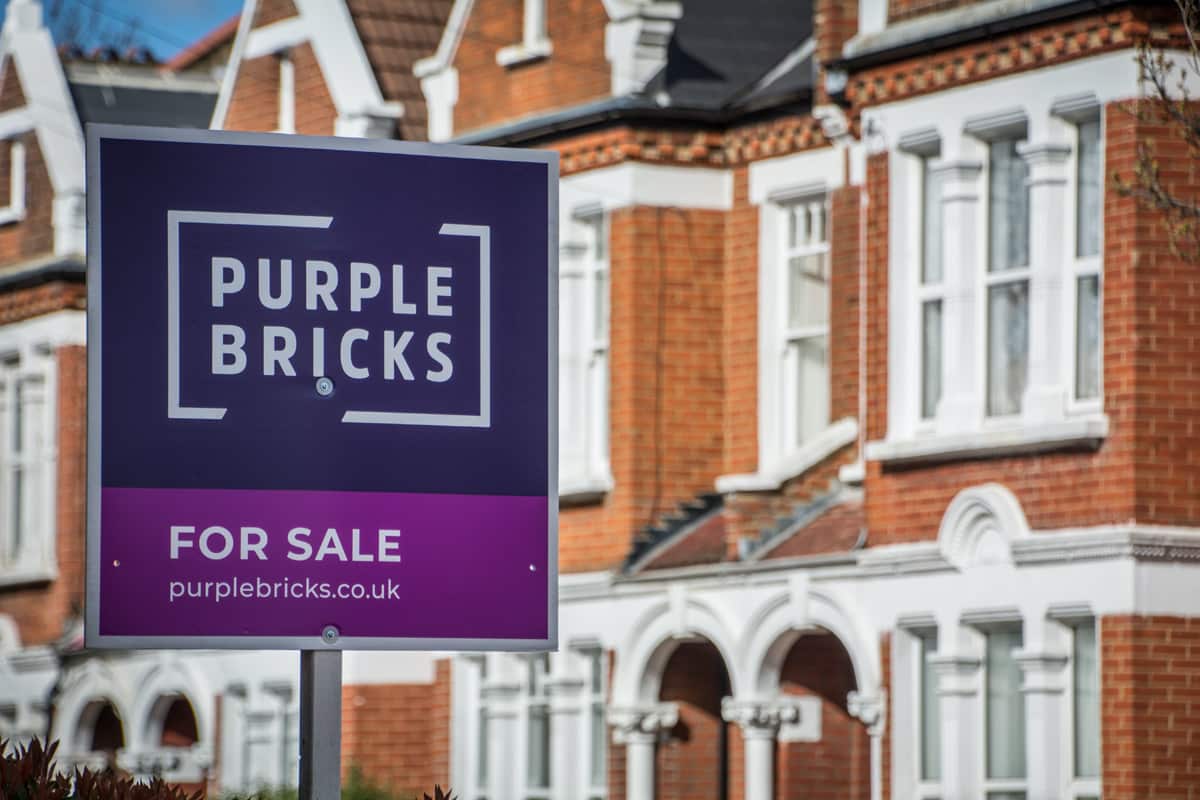 Things to Consider when Selling through Purple Bricks
Purple Bricks only started up in business in 2014, so it is still a relatively new way of buying and selling a house that not everybody is familiar with.
Purple Bricks do pretty much everything online. There's no local office where buyers and sellers can walk in and get advice and personal service face to face. So it is not ideal for buyers and sellers who want that type of service.
Purple Bricks offer a more basic service than most estate agents. For example, for their basic price, you will need to handle all the viewings and viewers yourself.
Purple Bricks only advertise your property online, on Rightmove, Zoopla and PrimeLocation. Not all buyers looking for houses to buy use these portals.
Purple Bricks cover the entire country not just your local area. So although they may have a lot of houses on their books overall there may not be many (or any) in your local area. That means they won't necessarily have much of a track record of selling in your local area.
Purple Bricks' Local Property Experts may cover a very large local area. That means they won't necessarily have detailed, daily personal knowledge of the property market in your immediate neighbourhood.
Purple Bricks don't deal face to face with enquiries from prospective buyers, as it's all done online. So they're not able to personally sell your house to prospective buyers in quite the same way that traditional estate agents can. Good estate agents generate interest, create a competitive market and establish the best price for your house by getting to know buyers as well as sellers.
Purple Bricks may not be able to progress your sale in person in quite the same way that a local agent with a local office can. Unless someone takes the initiative to actively progress a sale it can take longer. Sales that take longer have a greater chance of falling through.
Purple Bricks have received some mixed press over the last few years. Reviews suggest opinions are very divided about whether Purple Bricks is a good way to sell a house or not.
You can find what other buyers and sellers think about Purple Bricks by searching online.
Here are two sites that publish reviews of Purple Bricks:
What you Need to Know about Purple Bricks' Fees
Purple Bricks is a very appealing option to house sellers because it appears to be a cheaper alternative to estate agents. However, that may not necessarily be quite the attraction that it at first appears.
On top of either £1,499 or £999, Purple Bricks charge £399 extra in London or £300 elsewhere if you want them to handle viewings. Purple Bricks also charge an extra £360 if you take up the option to pay later rather than upfront and do not use their conveyancing service. You may want to pay extra for Purple Bricks advert upgrades. By the way, don't lose your Purple Bricks for sale board as they will charge you £72 to replace it!
Purple Bricks don't negotiate on their fee as some estate agents are willing to do.
With Purple Bricks, you have to pay their fee even if they don't sell your house for you.
Purple Bricks do not work on a 'no sale, no fee' basis like most estate agents. This means, unlike traditional sales, the vendor still has to pay fees, regardless of whether the house sells.
This fixed fee system is a problem for some and Purple Bricks will receive the same fee if they list a house for £200,000 as they do if they list a house for £220,000.
It could be argued that a commission-based estate agent has an incentive to sell your house for the best possible price whereas Purple Bricks do not. However, Purple Bricks can and do sell houses for prices that their clients are happy with, for a cheaper rate.
However that sometimes depends on the value of your house. With some cheaper houses, Purple Bricks' fees may not be substantially cheaper than an estate agents' commission. For example, a £150,000 house outside London would cost £1,659 to list if you use Purple Bricks' viewing service, decide to pay later and do not use their conveyancing service. An estate agent charging 1% +VAT commission would charge £1,800 on sale.
Questions to Ask if you are Considering Selling a House
If you are thinking about using Purple Bricks to sell a house here are 6 questions you could ask them to help decide if it is the right method for you:
How well do you know the property market in this area?
Do you have local buyers registered with you who are waiting to buy houses like this?
How will you help me to get the best price?
How long will it take you to sell my house?
What is your sales success rate?
What happens if you don't find a buyer for my house?
Other Ways to Sell your House
Other ways of selling your house may be cheaper (or may cost nothing), they may be easier, they may be faster and they may even offer you a guaranteed house sale.
Here are some other ways to sell your house you ought to consider:
Advertise your house for sale yourself. If you advertise your house yourself it will only cost you the price of the advertising you do. You will however have to deal with all enquiries, viewings and negotiations yourself. It is difficult to say how long it will take for a buyer willing to offer your asking price to come along, however.
Sell your house at a property auction sale. Selling this way means that, if a buyer bids above the reserve price, you are guaranteed to sell your house. There is no guarantee that it will sell at that price, however. You will have to pay the auctioneer's fees and charges for putting your house into the auction, and additional fees for selling it.
Selling your house using a house-buying service. If you sell your home through a house-buying service you can sell it for an agreed price, possibly on the best price for a fast sale basis, with a fast sale, guaranteed. You won't have to pay any fees or commissions. You won't have to handle viewings, deal with estate agents or worry about whether it is a good idea to try to sell your house with Purple Bricks!
Purple Bricks will say that they are the best way to sell a house. Estate agents will say that they are the best way to sell a house. But it is important to know that there are other ways to sell a house that don't involve an estate agent or Purple Bricks. It is important to weigh up all the pros and cons and decide which method of selling your house works best for you.