A Quick Guide to Selling a House at Auction
If you want or need to sell your house then you might consider selling your house at auction. Here we will look at how to sell your house at auction.
The Pros and Cons of Selling a House at an Auction
Before you decide to sell it's essential to consider the pros and cons of selling at auction:
Selling your house at auction can be quick. Usually, the sale goes through just 28 days after the auction sale.
Selling your house at auction offers a guaranteed sale. Once the hammer falls in an auction your house is legally sold. The buyer cannot back out or reduce their offer later. There's no gazumping or gazundering.
Selling at auction can be a way to sell if your house is unusual in some way, and so it is hard to set an asking price. Auctions are a good way of establishing true market value.
Selling at auction can be a way to sell your house if it is unmortgageable for some reason, such as structural problems, for example, since auction buyers are effectively cash buyers. (This article looks at, what could make a property unmortgageable.)
The main disadvantage of selling your house at auction is that the selling price is not guaranteed. It depends on the bidding on sale day.
Your house may sell for more than you expect at auction, especially if there is strong competitive bidding between several people who want to buy your house.
Your home may sell for less than you expect. Houses can sell at auction for less than when offered for sale on the open market, although this is not always the case. (You can also set a reserve price to ensure it does not sell below a minimum price.)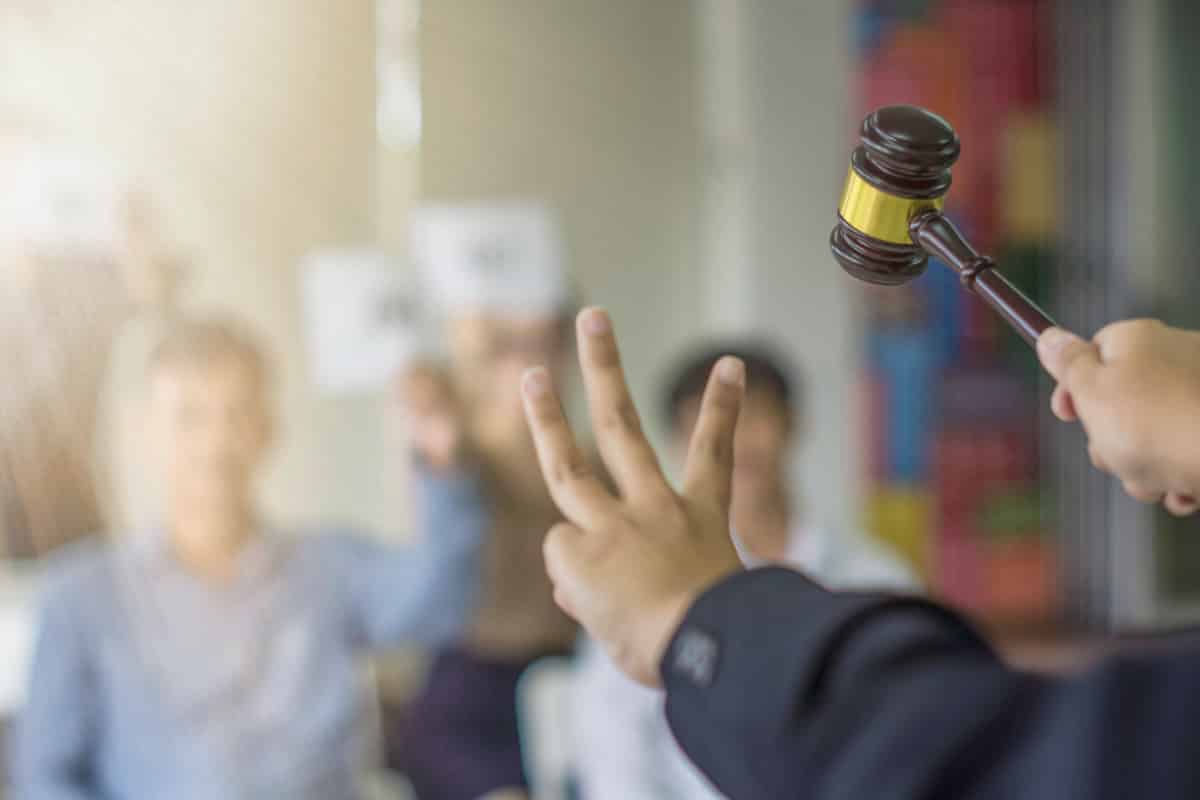 The Different Types of Property Auction
Today there are broadly two different types of property auctions – traditional auctions and modern auctions, which are sometimes known as the modern method of auction. It is important to check which type of auction you are using.
Traditional auctions are the most widely known type of property auction. The auctioneer offers your property to bidders assembled in the auction room on auction day. (Although bids can be made by telephone, by proxy or online too with many auctions.)
With the modern method of auctions, properties are not sold in an auction room. They are usually sold online or using written bids instead.
The main difference is that traditional auctions are usually unconditional auctions. The sale goes through 28 days after the auction sale. Modern auctions are usually conditional auctions with different terms of sale.
For more information on buying and selling through an online, property auction, see our article, here.
How to Choose the Best Auction to Sell Through
There are many different property auction houses so take some time to do research and choose the best auction house to suit your needs.
Look for an auction house that already sells properties of the same type as yours and in the same area. This increases the chances that there will be more interested buyers and so competitive bidding on auction day which will help you get the best price.
Talk to several auction houses before choosing one to sell your house. Ask each auction house for an auction valuation, ie. what they feel your house will sell for at auction.
Ask the auctioneer how they will market your house for sale by auction. For example, will they list it on their website, send details out to buyers who are registered with them or advertise it in the press? The more marketing the auctioneer does the greater chances there will be competitive bidding on the day.
Also, ask the auctioneer how much they will charge to sell your house.
You will also need to agree on a guide price and a reserve price with the auctioneer.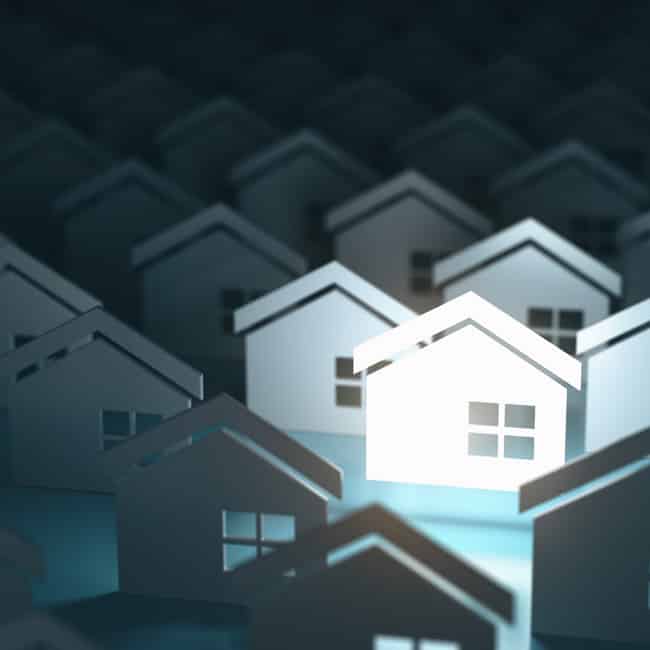 Sell Your Investment Property in Days
Any condition, tenanted or vacant, for it's full market value. Offers in 3-5 days. No sale, no fee.
What is a Guide Price?
Guide prices are intended to be a guide to prospective bidders at a property auction. Guide prices indicate to prospective buyers the minimum price a property is likely to sell for. A guide price is not the price a house will sell for necessarily.
The guide price is something you should discuss with your auctioneer. A guide price may be a single figure, eg. £175,000, or a banded guide price eg. £150,000-£170,000.
Auctioneers generally advise setting a guide price that is as low as possible, as this will increase the number of interested buyers and hopefully lead to competitive bidding. However, it should not be set too low as this can be counter-productive.
What is a Reserve Price?
A reserve price is a price below which the property will not be sold at the auction. It is not the price a property will sell for. Unlike guide prices which are disclosed to bidders, reserve prices are not disclosed to bidders and remain confidential between you and the auctioneer.
A reserve price is something you need to discuss with your auctioneer. Take into account the market value of your house and what you want or need to sell it for. It is common practice for reserve prices to be set within the banded guide price or within 10% of a single guide price but this is not necessarily always the case.
Bear in mind that setting a low reserve price should increase the chance that your house will sell at auction. Setting a high reserve price can decrease the chance it will sell.
How Long Does it Take to Sell a House at Auction?
Selling a house at an auction will take a minimum of over a month. Once a house is sold at an auction sale the buyer must legally complete the sale within the period specified in the auction terms and conditions. This is normally 28 days, although it can be a shorter or longer period in some cases.
On top of the 28 days, you will need to allow time for the next suitable auction date to come round plus adequate time to market your property for sale. This could be anything from several weeks to several months.
Although selling your house at auction can be quicker than using an estate agent it is likely to be slower than selling your house direct to a cash buyer or fast house buying service.
The Costs of Selling a House at Auction
There is no standard fee for selling your house at auction as it depends on what the individual auctioneer you use charges. It is important to ask for quotes of what the auctioneer will charge before you sign up with them. You may be able to negotiate the auctioneer's charges in some cases.
It can cost a little more to sell at auction than in a normal private sale. Typical auction selling charges might be 2% plus VAT of the eventual selling price assuming your house sells and subject to a minimum selling fee. There may be other charges such as an entry fee. You will also need to allow for legal expenses such as preparing a legal pack to give to prospective buyers and for conveyancing.
Some auctions may offer an arrangement where any buyer pays all or most of the cost of selling your house at auction. However, bear in mind that prospective buyers are likely to take this into account when setting their maximum bid.
How Property Auctions Work
When you decide to sell your house at auction the auction house will enter your house as what is called a lot in the next auction sale. Each sale is likely to have other lots, varying from just a handful to a hundred or more at the largest auctions.
When the time comes to offer your lot in the auction room the auctioneer will suggest an opening bid and invite interested parties to begin bidding. Bidders who are willing to pay more than the opening bid will then raise the bidding, typically in units of £1,000.
If once the highest bid is received and bidding stops, the bids have exceeded the reserve price then your house will be sold to the highest bidder immediately on the fall of the hammer. The buyer will have to pay a deposit, normally a 10% deposit, of the sale price there and then. They will then have to pay the balance and legally complete the sale within the period specified in the auction terms and conditions. Sales at auction must normally be completed within 28 days. You will receive your money soon afterwards.
What Happens if the House Doesn't Sell?
If bidding on your house does not meet the reserve price, or if no one bids, your house will not be sold.
If your house does not sell at auction most auctioneers will allow interested buyers to submit their best offer after the sale ends. You can then decide whether to accept an offer which will be below the reserve price. If you do not wish to do so you can enter your house into another auction or try to sell it by another method instead such as using an estate agent or selling it direct to a cash buyer.